Surprise, there was a Nintendo Direct Mini today! It showed off quite a bit, including Xenoblade Chronicles DE, Catherine: Full Body, and Bravely Default 2. We also got news on updates for Animal Crossing: New Horizons, as well as Super Smash Bros. and Pokemon Sword and Shield.
The Direct started with the expected warning that any announcements may or may not be delayed by COVID-19, so all release dates, except those games that released today, are still in flux.
Either way, we got to see some of Nintendo's upcoming games this year. Let's dive in.
Xenoblade Chronicles Definitive Edition
First up, we got an extended trailer for Xenoblade Chronicles Definitive Edition, and it looks absolutely gorgeous. The original game is excellent in itself but looks pretty dreadful. Now, we're getting a chance to see it in smooth, re-mastered glory. That means streamlined menus and controls, plus re-done music as well.
What's different from the original title? It's a new story called Future Connected starring Shulk and Melia. Xenoblade Chronicles Definitive Edition launches on May 29 and will have a special edition.
2K Games
2K Games is bringing a number of games to the Nintendo Switch. These include BioShock: The Collection, as was previously rumored, the XCOM 2 Collection, which was also rumored, and Borderlands: The Collection, which was definitely not rumored.
The Borderlands Collection on Switch, XCOM 2 Collection on Switch, and BioShock: The Collection on Switch all launch May 29.
For reference, BioShock: The Collection contains all the BioShock games, while the Borderlands collection contains the first two games and the prequel.
Bravely Default 2
After getting an announcement during last year's The Game Awards, Bravely Default 2 finally got some more information during today's Mini-Direct. Like the original, it focuses on the four traditional elements and four new Heroes of Light, but it takes place on a completely new continent.
The hero, Seth, washes up on the shores of an unknown kingdom and meets Gloria, a princess who fled from her kingdom after it was ransacked by those seeking its crystal. The other two party members are Elvis and Adelle, mysterious wanderers trying to unlock the secrets of a strange book.
The Asterisk-based job system returns, with familiar classes like Black Mage and Thief. More importantly, the series' signature Brave Point system returns. It doesn't seem like anything's different this time around, but we guess if it's not broken, don't fix it.
What is different is the job system. You can combine jobs at any time to customize how your characters develop.
Bravely Default 2 adopts Bravely Default's art style, smooths it out, and makes it even more detailed. A demo is available now, but there's no word on a release date outside of just 2020.
Shinsekai: Into the Depths
Capcom is creating a new deep-sea exploration game called Shinsekai: Into the Depths. You'll explore a range of colorful underwater areas full of puzzles and monsters. You'll need to keep track of your oxygen and a number of other factors along the way as you uncover the truth of what happened to humanity. Sound interesting? Good, because Shinsekai is available now.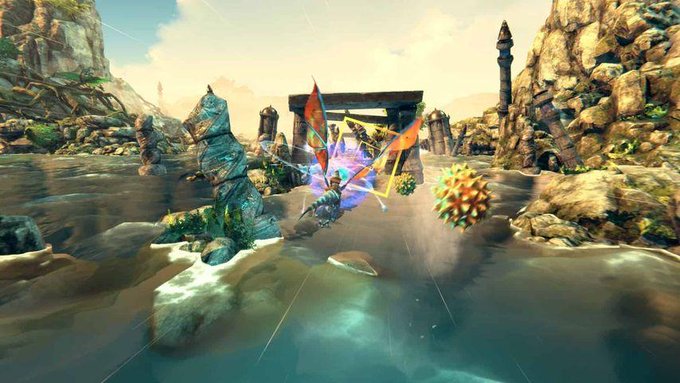 Panzer Dragoon Remake
One big surprise was Panzer Dragoon Remake. We knew it was coming soon, but it turns out, soon means today. Panzer Dragoon Remake is out sometime later today, March 26, on Nintendo Switch as a timed exclusive.
Animal Crossing: New Horizons Update
We already knew Animal Crossing: New Horizons was getting a holiday update, but we got to see it in action with the latest Direct. Bunny Day starts April 1 and ends April 12. Along with the usual Egg Hunt, you'll get the chance to craft unique seasonal items during the event, too.
Another update is coming at the end of April introducing new elements like Earth Day and, it seems, Leaf.
Catherine: Full Body
Catherine: Full Body was rumored alongside the XCOM 2 Collection a while ago, and it's actually true as well. You'll take control of Vincent, a hapless young man in a dark love triangle, making choices about your love life by day and trying to survive a deadly block tower full of puzzles at night. Catherine: Full Body launches on Nintendo Switch on July 7.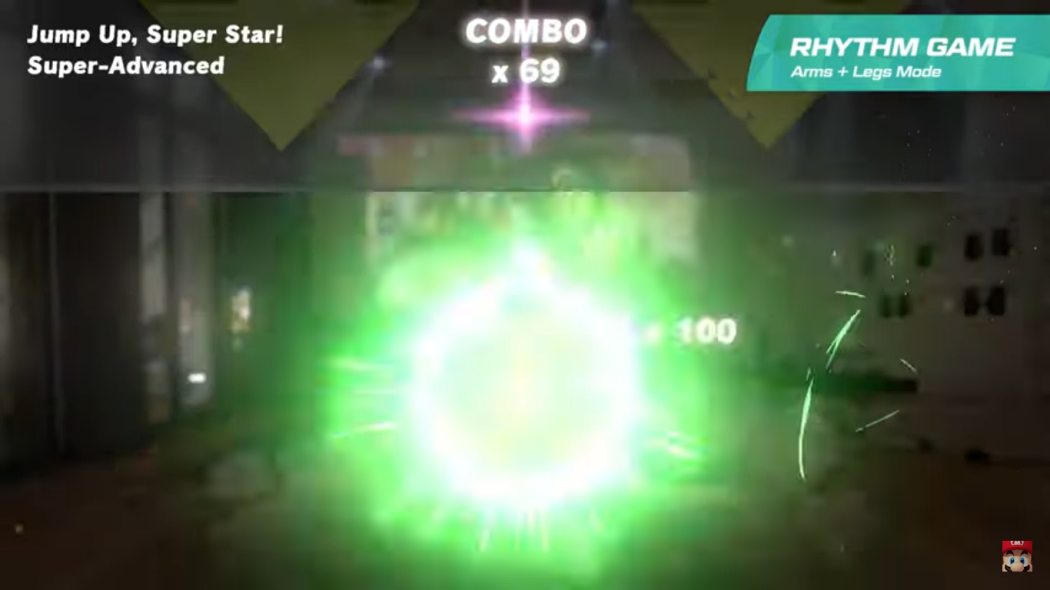 Ring Fit Adventure Update
Ring Fit Adventure is getting an update. Not only is your Ring companion getting a voice and changeable languages, but Ring Fit Adventure is introducing a rhythm mode. Among other things, it'll feature music from Super Mario Odyssey and Splatoon 2.
For more on Ring Fit Adventure, check out our review.
King's Bounty 2
King's Bounty 2 is coming to the Switch. It's a tactical fantasy RPG emphasizing your choices in each scenario and featuring lovely realistic graphics. How you interact with characters determines how their ethics and choice systems develop over the course of the game.
Super Smash Bros Ultimate New DLC Fighter
The first DLC Fighter in Smash Ultimate's second DLC pass is coming from ARMS, but it's not quite ready yet. The reveal is coming in June, as is the fighter.
Clubhouse Games
Traditional tabletop fans rejoice: Clubhouse Games is coming to Switch, and it has an insane number of games in it (well, 51, but it's still a lot). From Toy Boxing and Curling to 6-Ball Puzzle, Hanafuda, and Backgammon, Clubehouse Games has something for anyone. You can play alone, in local co-op, or online. Clubhouse Games launches June 5 and is open for pre-purchase today.
Ninjala
Ninjala was first announced a few years back, and we're finally seeing it in action. It's a free-to-play game where you use your ninjutsu skills to prove you're the best ninja around.
Along with inherent skills, you'll be using a myriad of weapons, from hammers to katanas. You can team up with other ninjas to work together as a clan if you don't want to go it alone when Ninjala launches on May 27.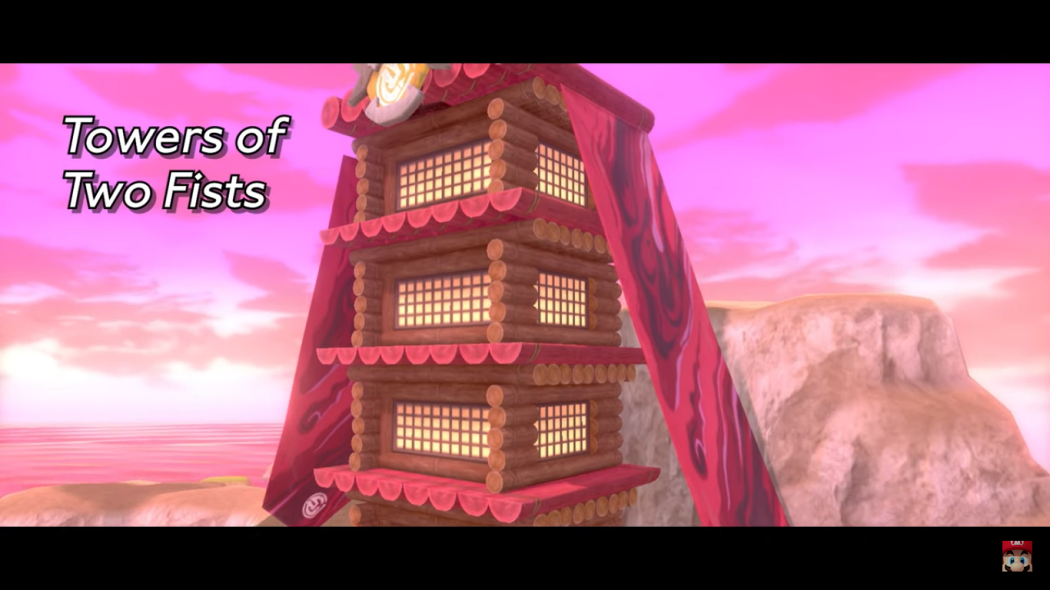 Pokemon Sword and Shield Expansion Pass
We also got some more new information about the Pokemon Sword and Shield expansion pass, this time about the Isle of Armor. We saw the dojo first shown off a few months ago, where you get to obtain legendary Kubfu if you train at the dojo.
You'll get permission to challenge the Tower of Two fists as well, either the Tower of Darkness or the Tower of Water. You can only choose one, and the one you choose determines which form Kubfu evolves into.
The starters' Gigantamax forms also got some attention, basically just showing each one's special G-Max moves. Isle of Armor introduces new league card effects and new accessory and clothing items too. If you pre-purchase the expansion pass before August 31, you can get Leon's outfit too.
Finally was the latest Wild area news. Pokemon Shield players can find Gigantamax Garbador and Charizard, while Sword players get Duraludon and Copperajah.
—
That's it for the Mini-Direct recap. It was short, but crammed full of information about games we can (hopefully) expect to see between now and the end of July. Stay tuned to GameSkinny for more upcoming Nintendo Switch game news as it develops.
About the author