Cosplay is short for costume play; an act in which a person dons costumes and fashions to emulate their favorite characters from video games, animes, comics, TV shows, and more. It is also known as performing art -- and just like art, cosplay can be seen as subjective, but there is no denying that some cosplays are just better than others. This happens to be quite true in the arena of video game cosplay.
Whether or not you're a first time cosplayer, the creative task can be a bit scary -- especially if you're having to create your costume from scratch. And doubly so if that costume is a scary one. Horror games may be a bit frightening, but they can be fun too. Don't let dressing up as a monster be a monstrous process; instead, keep reading for some awesome DIY's to help perfect your next horror game inspired cosplay.
---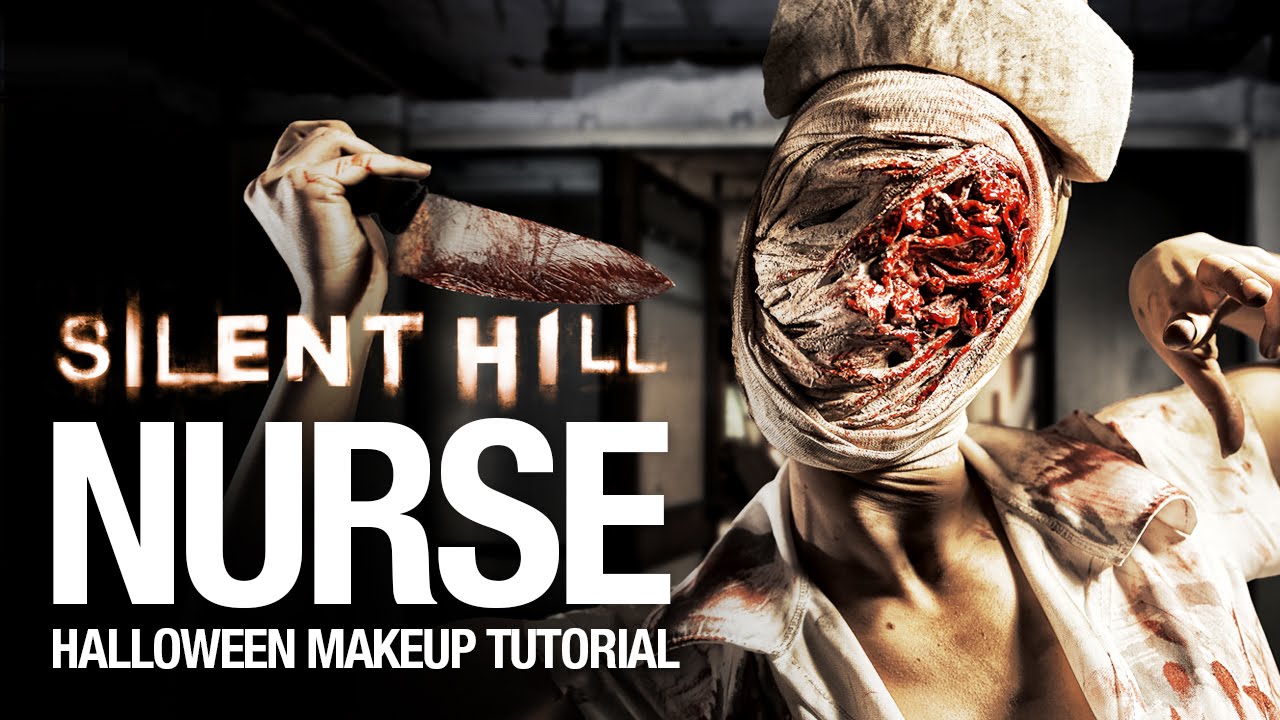 Silent Hill
Character: Bubble Head Nurse
Undeniably, Silent Hill is one of the front runners when it comes to most cosplayed characters in the horror game universe. However, not everyone has managed to make a convincing Bubble Head Nurse...until now.
Special effects aren't just for the movies, but work wonders for your goriest of cosplays as well. Ellinor Rosander, who has done make-up for horror movies such as Darkness Falls and Sensoria, shows you step-by-step how to create your very own custom Bubble Head Nurse mask, as well as how to apply it.
Check it out!
In case you didn't catch everything in the video, here's what you'll need to perfect your look:
Plaster Gauze

Brushes

Water Based Paints

Grease Based Paints

Makeup Sponge

Cardboard

Scissors

Duct Tape

Muslin Cotton Fabric

Fake Blood

Gauze/Bandage

Black Face Paint
---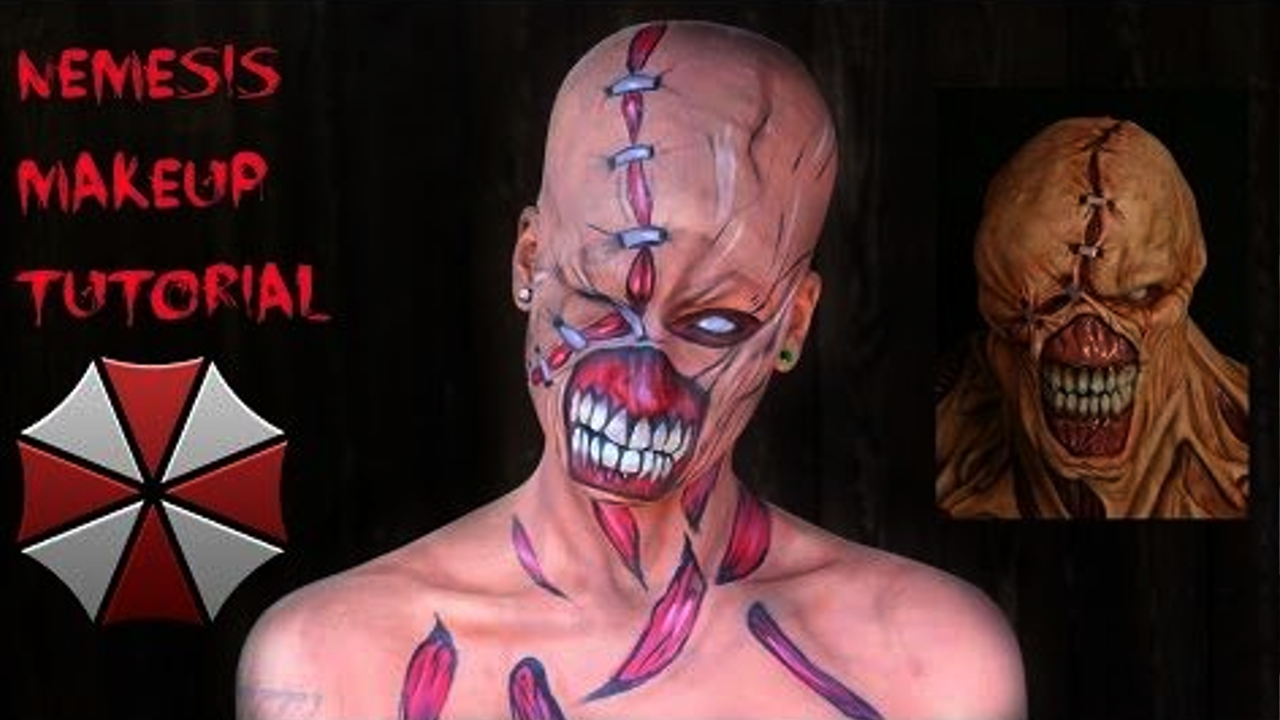 Resident Evil
Character: Nemesis
When talking about popular horror games, there's no way we can forget about Resident Evil -- not to mention the somewhat tragic Nemesis. This monster was certainly the bane of some gamers' existences, but getting his look doesn't have to be.
If you're good with makeup or just want to try your hand at a DIY that isn't so much of a creating process, Nickeil Genesis has a great tutorial that will have you thinking that Nemesis isn't that much of a rival after all.
Oh, and don't worry, you don't have to be bald to pull this look off!
Here's what you'll need:
Bald Cap

Concealer

Eyeliner Pencil

White Body Paint

Red Body Paint

Brown Body Paint

Gray Body Paint

Black Body Paint

Yellow Body Paint

Brown Eye Shadow

White Eye Contact
---
The Last of Us
Character: Clickers
The Last of Us Clickers are probably the last character you'd want to try to cosplay as if cosplaying isn't your strong suit, but after you check out this DIY tutorial, I promise you'll be jumping to try it.
Trying to perfect this cosplay may look like it will cost a pretty penny, but honestly it's one of the cheapest cosplays out there. In the following video, RandomfrankP shows you how to make an impressive Clicker mask for around $5.
What you'll need:
Expanding Foam

Molding spatula

Full Face Mask

Tape

Scissors

Cardboard

Paint

Blowtorch optional
---
Five Night's at Freddy's 3
Character: Springtrap
The Devil is in the details when it comes to this next cosplay tutorial. Springtrap made his debut within the third installment of the Five Night's at Freddy's franchise, with a frightening and complex backstory that made him a character many cosplayers wanted to try their crafty hands at.
Some cosplayers have taken to creating full animatronic bodysuits, while others have preferred to take a cosmetic approach. NsomniaksDream chose the latter option -- and we must say, her version of Springtrap is pretty perfect. Armed with body paint and a bit of latex, she shows you how to achieve a pretty creepy and realistic looking Springtrap cosplay.
She also has a tutorial on how she created the ears, so be sure you check that out to finalize your Springtrap cosplay.
Here's what you'll need for the perfect Springtrap makeup application:
Bald Cap

Spirit Gum

Latex

Black Eyeliner Pencil

Paint Brush/Make Up Brush

Green Body Paint

Brown Body Paint

White Body Paint

Setting Powder

Black Body Paint

Gray Eye Shadow

Colored Craft Foam

Pros-Aide

Red Body Paint
---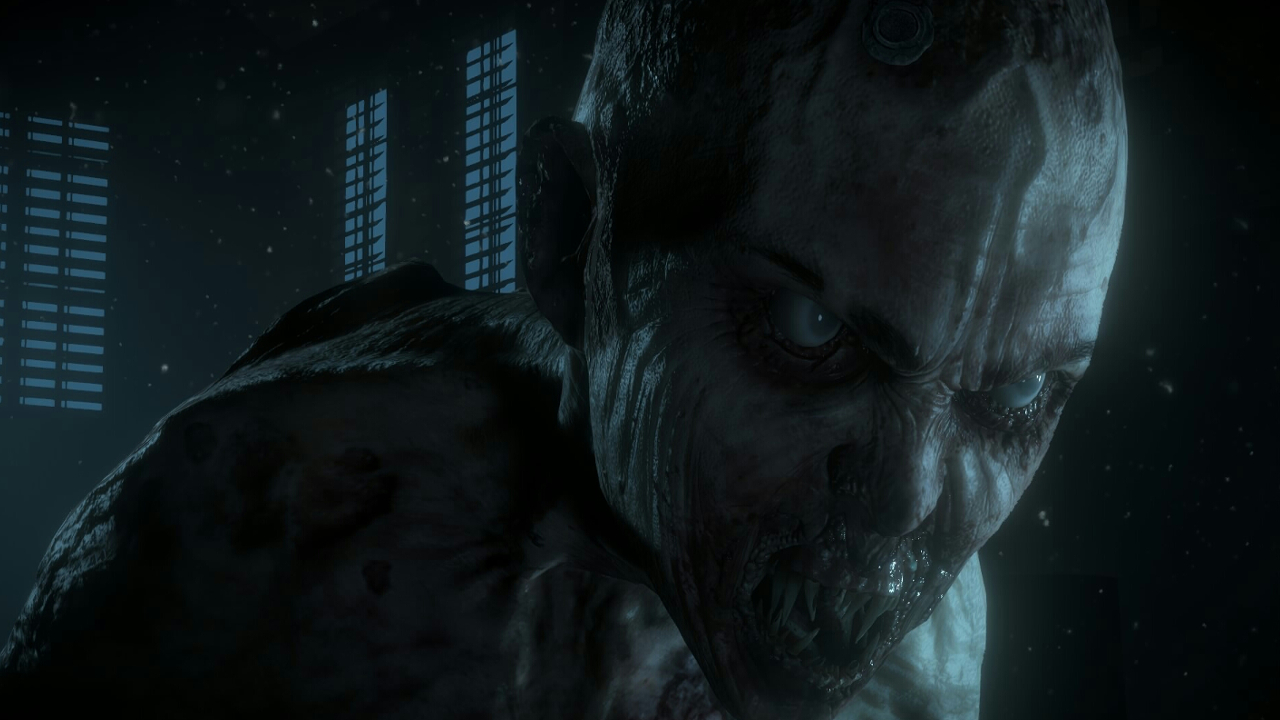 Until Dawn
Character: Wendigo
If you were a fan of the TV series Hannibal, surely you had a pretty good idea what a Wendigo was supposed to look like. All black, horns and sometimes dressed in a rather dapper suit, right? Well, Until Dawn did away with that notion, instead deciding to give us an overgrown cannibalistic Smeagol and changing everything we thought we knew.
Pale eyes, grey skin and shards for teeth, the Wendigo in Until Dawn is tamed by the talented Ellinor Rosander, who makes another appearance on our list with her amazing recreation of the Wendigo. Even if you never plan to cosplay as the Wendigo, it's a transformation worth watching.
Don't forget to check out how to make your Wendigo teeth!
Want to try it out? Here's what you'll need:
Bald Cap

Skin Adhesive

Scissors

Hair Dryer

Latex

Twine

Toilet Paper

White Body Paint

Makeup Application Sponge

Tweezers

Paint Brush

Purple Body Paint

Black Body Paint

Brown Body Paint

White Contact

Fake Blood

Stippling Brush
---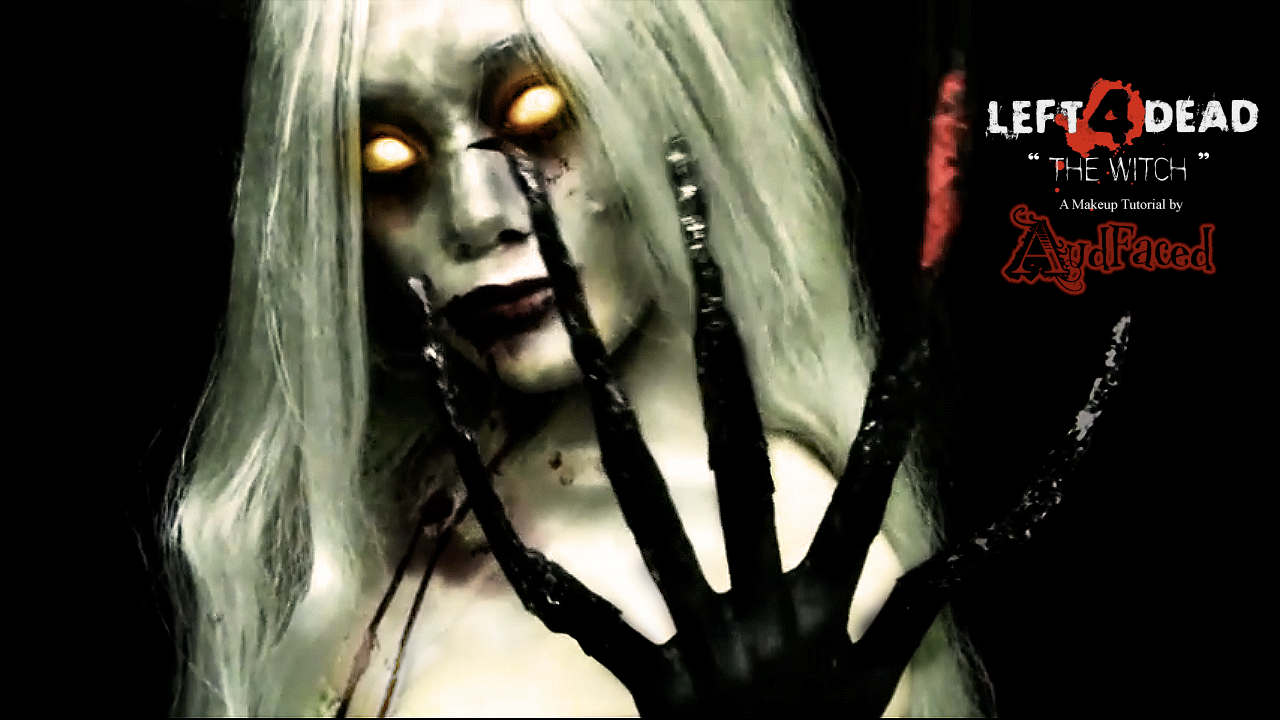 Left 4 Dead
Character: The Witch
Left 4 Dead is one of the top zombie games to date -- and much like The Last of Us, the game features the not-so-average walking dead character. Unlike the classic zombies, The Witch is in a category of her own, as she is a passive aggressive yet fairly difficult character. Luckily, cosplaying as her is the complete opposite.
Check out this easy DIY tutorial as makeup artist, Audfaced takes you through a pretty simple process of creating The Witch.
This is what you'll need:
Modge Podge or Latex

White Body Paint

Makeup Applicator Sponge

Beige Body Paint

Black Eye Shadow

Makeup Brushes

Maroon Body Paint

Black Eyeliner

White Eyeliner

Red Lip Liner

Red Lipstick

Fake Blood

White wig

Colored Contacts

Vampire Fangs

Aluminum Foil

Black Paint
---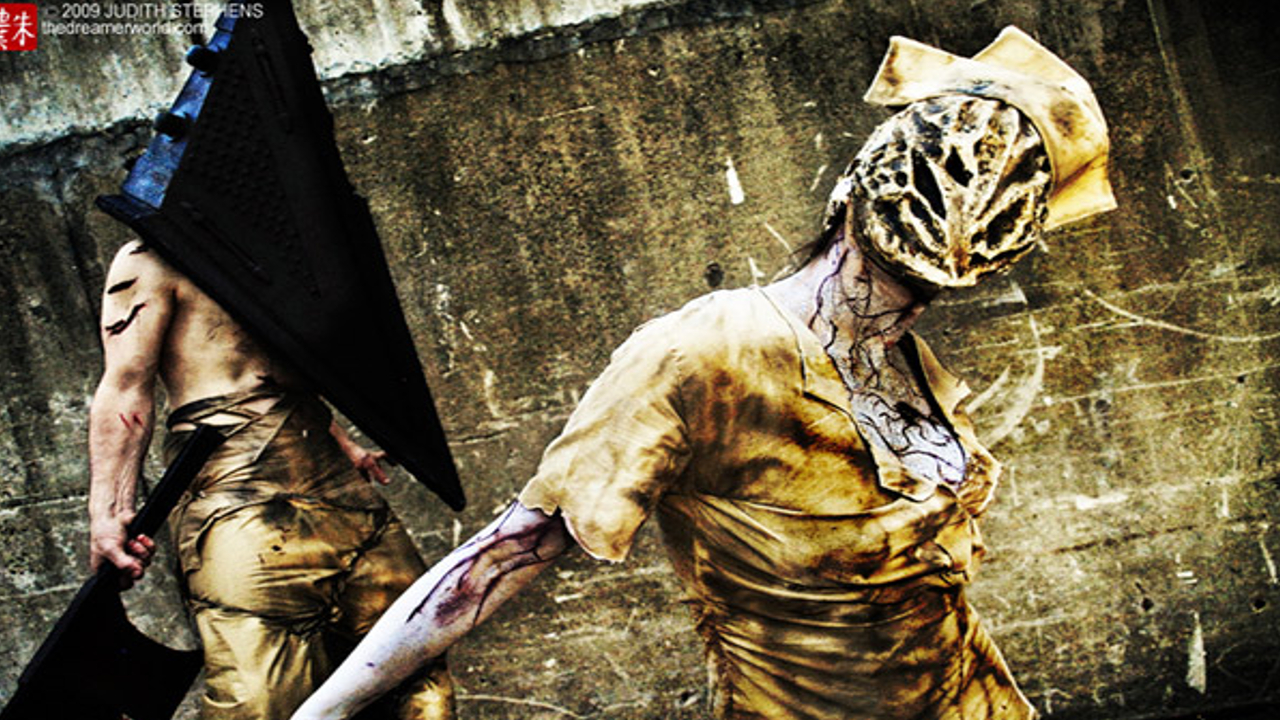 There is a lot that goes into cosplaying -- but remember, practice makes perfect. Whether you're planning for Halloween or your next convention, if you're into horror games you should definitely give one of these tutorials a try. Tweak them if need be, or even record your own horror game character inspired tutorial and maybe you'll be featured as a go-to DIY in another "Perfecting Cosplays".
Just remember to keep working on the craft...and maybe one day your cosplay will be so good, it's scary.