September 9th marks 20 years of PlayStation in the gaming world, and they're sharing their anniversary with everyone.
While they have already decided to celebrate with fans with a sale discounting games across all platforms up to 70% Off until Monday, the PlayStation Twitter shows they celebrated more than that today as both the company and fans celebrate with #20YearsofPlay
Unboxing the Original Playstation
Back when 2MB of RAM was all you needed for the best gaming experience of the mid-nineties, you had the PlayStation. It had already been released 6 months prior to this in Japan, but to North America, this was big.
The controller had no analog sticks, just a D-pad. There was no force-feedback, and no fancy, sleek look: It was grey like the console with simple black buttons.
20th Anniversary Limited Edition Wireless Headset & Controller
To honor the original look, gamers can for a limited time get their hands on a wireless controller and/or wireless headset in the original PlayStation grey.
The wireless controller joins in alongside DualShock's line of generation 4 controllers available in five, now six different colors: Black, Blue/Black, White, Grey Camo/Black, and Red/Black in addition to the original PlayStation Grey.
Get high fidelity 7.1 virtual surround sound with the look of a classic PlayStation with the Gold Wireless Stereo Headset in Grey. It is otherwise available in Jet Black with a brilliant blue underside.
PlayStation Fan Quiz
In further efforts to reach out and interact with its fan base on its special day, PlayStation released a link to its special Fan Quiz to test your knowledge about the original PlayStation.
There are 2 different versions: Easy and Hard. What's your score?
Quiz! Test your original PlayStation knowledge right here: http://t.co/QfOobBWHkc What's your score? #20YearsOfPlay pic.twitter.com/WsSdQVpXup

— PlayStation (@PlayStation) September 9, 2015
#20YearsOfCake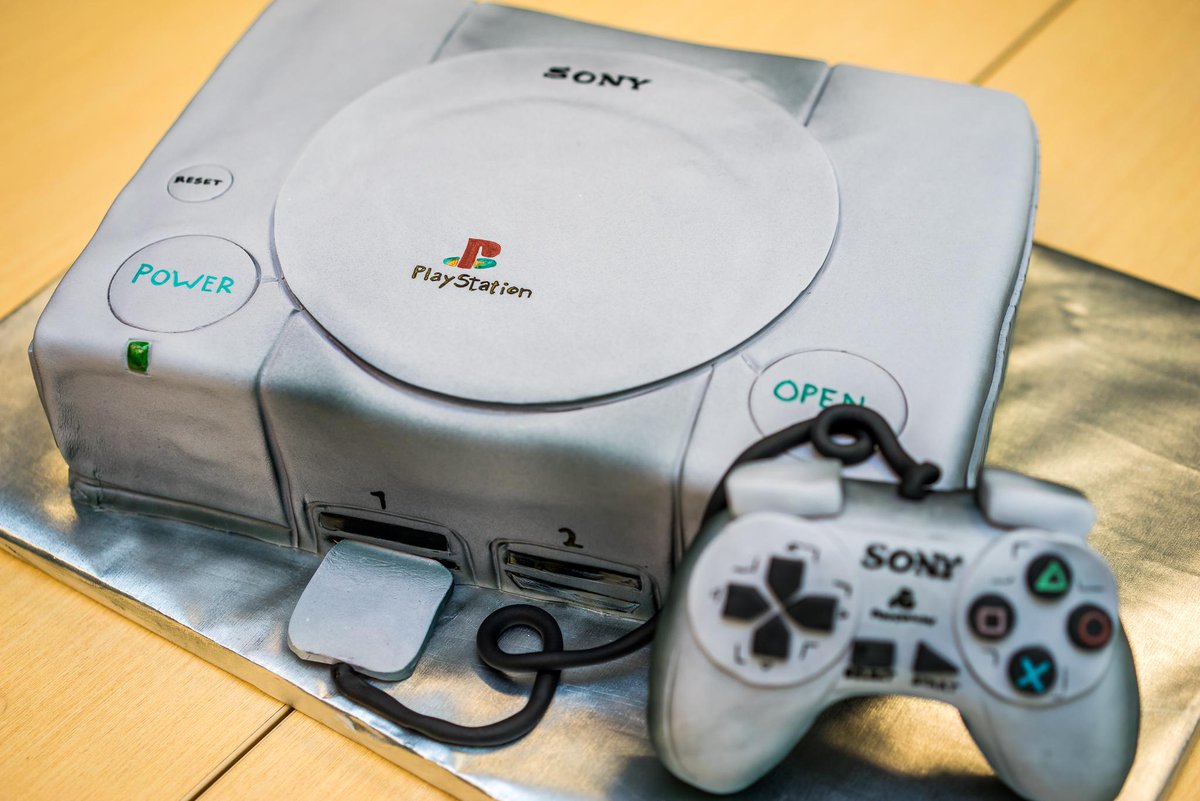 The PlayStation team continued their celebration of twitter by slicing into this original PlayStation-shaped cake!
Because they knew there wouldn't be enough cake to share with their entire fan base, they did the next best thing: they live streamed the cake slicing party over Periscope!
Through Periscope, everyone was available to take part in the celebration in some way. Fans were able to follow along and comment and send hearts to all the fun.

Update: the cake was delicious. pic.twitter.com/TaGbfXiTqc

— PlayStation (@PlayStation) September 10, 2015
Tearaway joined the fun
To celebrate both PlayStation's anniversary and the release of Tearaway Unfolded on the PS4 this week, the game's team jumped into the celebrations.
The group behind Tearaway Unfolded created a completely crafted version of both their main female protagonist Atoi (ah-twa) atop a crafted PlayStation and controller. It truly is a sight to behold in a Tearaway makeover: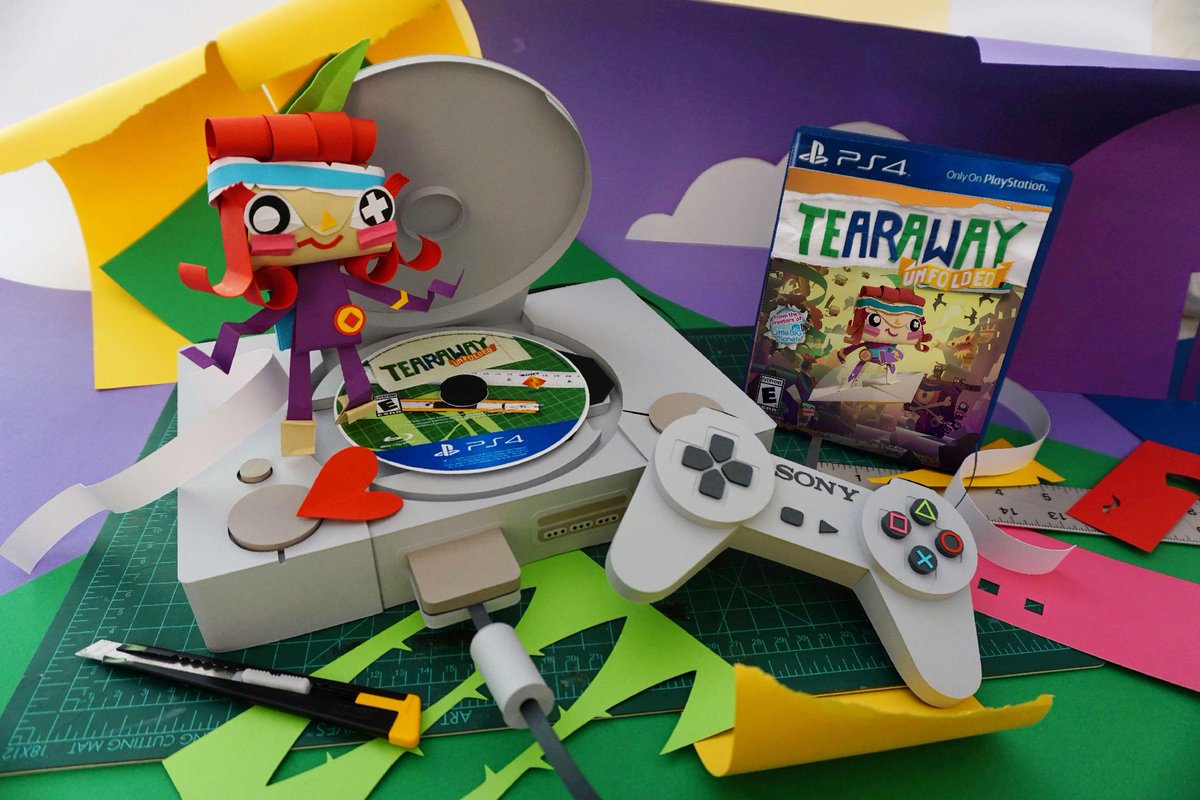 What was your favorite PlayStation memory? Were you begging for a console? Waiting in line to buy that special PlayStation exclusive game? An E3 event?
Share your memories or read others on Twitter with: #20YearsofPlay
Where were you 20 years ago?
Thanks for 20 great years. #20YearsOfPlay pic.twitter.com/KkS8nchc9i

— PlayStation (@PlayStation) September 9, 2015
About the author