In the wake of Apples' next big event September 9th, event in which speculation of Apple TV being somewhat focused on gaming, and Google splitting into Alphabet; now is as good as ever to speculate whether the two tech giants should make a full fledge effort into gaming like Microsoft did so many years ago.
OUYA Gaming Console Running on Android
Google
We know Google has done some pioneering into casual gaming via its hit success Android operating system, that powers most smartphones and even the OUYA. Google has also restructured into Alphabet, which will be basically an umbrella of many companies. They can easily add a gaming division among one of those companies. Google could leverage its Nexus brand and create and solid powerhouse of a gaming console all on the back bone of a supped up Android or Chrome OS, maybe even an operating system built specifically for gaming. Google also could give Google Plus life it so badly needs by tying it into the gaming system and making it gaming centric. The console could also easily store gameplay videos on the cloud via YouTube Gaming. Sure there will be a hurdle of getting first party and exclusive games, but with their army of mobile developers I'm sure they will have flock of developers coming to the console.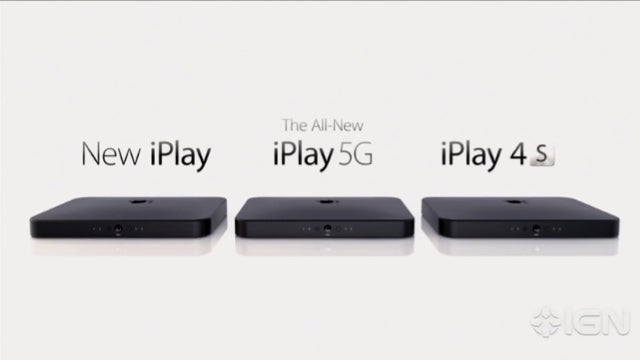 Apple Gaming Console Parody Line-Up
Apple
Apple is an innovating giant. Thought it lacks the web and software presence that Microsoft and Google now have, they know how to design devices and operating systems. Apple also has legion of developers willing to design on whatever Apple releases. The iPhone has also seen great success in gaming, being on the frontier of mobile casual games. There would be no question that Apple has the power to release gaming console that can wow the masses.
Zelda's Zora's Lair remade in Unreal
Nintendo
You may be wondering why the heck is Nintendo in this? Well it's no secret Nintendo is on its last legs competing against the giants of Sony and Microsoft. But Nintendo makes amazing games, they just lack the power to make console hardware that can compete with these tech giants. That is where Apple or Google comes in. Now I'm not saying Nintendo sell their soul to Apple or Google, but at least think of the possible partnership? These two tech giants can give Nintendo the lifeline it needs to overcome Xbox or PlayStation. Nintendo could fall under the Alphabet umbrella or even be partners with Apple like it once was supposed to be with Sony so many years ago.
Could you imagine Nintendo games such as Mario, Metroid, or Zelda running on super consoles backed by the operating power of Apple or Google? The possibilities could be limitless.
What do you guys think of this possibility? Do think Google or Apple should make an attempt at making consoles? Sound off on the comments below.
About the author