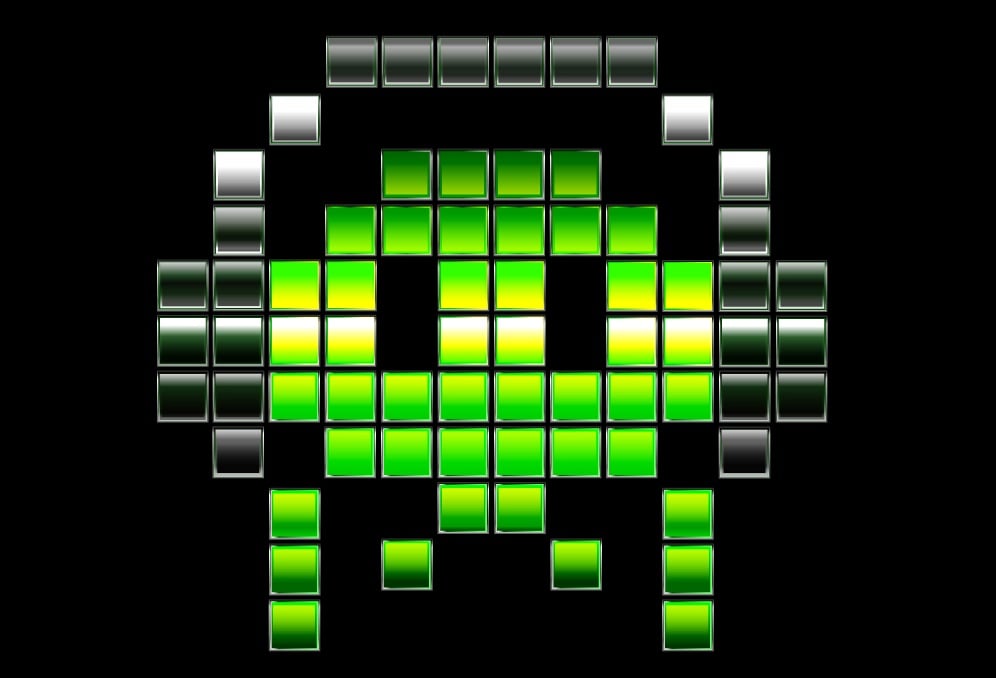 As Victor Hugo said, "music expresses that which cannot be put into words and that which cannot remain silent". Music has unbelievable power to move and inspire us, and as such is a sturdy cornerstone of many of our lives. As a wonderfully creative art, music thrives alongside and within video games, and is often as integral to their success as gameplay or story.
Try to imagine the same scenes and experiences that stick in your memory long after you play a game, but as if they existed without the music. It's unpleasant to say the least. At times it's the themes and soaring melodies that we remember more than anything else. And, as in so many other facets of games, music is testament to their variety with influences from all genres -- including jazz, rock, classical, romantic, techno and various world music to name but a few.
Some styles of game and film music have been dubbed the "new" classical music genre -- and it is so highly regarded now that it is regularly featured on Classic FM, the UK's premier classical music radio station. Even more surprisingly, 12 game soundtracks made it onto Classic FM's 2015 Hall of Fame.
If you haven't taken the time to just sit back and really listen to video game music, here are 10 tracks (and a few extra suggestions) to get you started. This is not at all a "top 10" or "best of" list -- that's an almost impossible task. Instead, I've tried to include an eclectic assortment of styles. You might not like all of them, but it will hopefully give as many people as possible a launching pad through which to enjoy game music -- and celebrate the vision and achievements of its composers.
---
To Zanarkand (Final Fantasy X)
Composer: Nobuo Uematsu
No list of video game music can be complete without mention of the king of video game composers. Nobuo Uematsu's music is adored across the world, and his work on the Final Fantasy series is unmatched. He is one of the most well-known and respected video game composers, and concerts of his music sell out all over the world.
Throughout his library of work, Uematsu has written a huge variety of pieces, from Final Fantasy VI's "Opera Maria and Draco" to FFXI's Baroque-inspired "Ronfaure", taking in everything else along the way.
"To Zanarkand" is a prime example of this musical genius, delivering a piano piece that wouldn't sound out of place alongside something by Claude Debussy.
If you don't know of Uematsu but like this piece, you're in for such a treat my friend! A good starting point for Uematsu's work are the "Distant Worlds I & II" albums, compiling some of his best pieces.
If you like this music, here are some more suggestions to look up:
---
Nate's Theme (Uncharted Series)
Composer: Greg Edmondson
"Nate's Theme" checks all the boxes for being an awesome cinematic tune. It instills a sense of expansive adventure and triumph through its brass motif in a fanfare-like phrase, before introducing sweeping strings. All of this is underscored by powerful percussion that keeps the piece moving forward and emphasizes the more reflective middle section.
Greg Edmondson's work throughout the Uncharted trilogy brought the globetrotting games and treasure-hunting characters to life, and "Nate's Theme" is the pinnacle of that vision. Edmondson is also known for his work on the Firefly TV show score.
For more stunningly cinematic music, listen to:
---
Main Theme (L.A. Noire)
Composer: Andrew Hale
Put on this smooth jazz masterpiece by Andrew and Simon Hale and close your eyes. You'll be whisked back to a noire 40's bar, a stiff drink in hand and the band playing its woes away as the rain patters down outside the window on a stormy night.
Hale's BAFTA-winning L. A. Noire score absolutely nails the atmosphere of the game (let's just not talk about the disappointing ending) whilst invoking the jazz greats such as Miles Davis. The music is relaxed and easy to listen to, yet full of melancholy.
If you're a fan of jazz, swing and big band music, you might also like the following tracks:
---
Baba Yetu (Civilization IV)
Composer: Christopher Tin
"Baba Yetu" was the first video game piece to win a Grammy award, and part of the album "Calling All Dawns", a Grammy-winning work itself.
Christopher Tin's pure and uplifting song takes significant influences from African music and culture. "Baba Yetu" is The Lord's Prayer in Swahili, and the classic prominence of vocal and percussive influences in traditional African music are the backbone of this song.
This is of course aided by amazing performances from Soweto Gospel Choir and the Royal Philharmonic Orchestra. As it builds, "Baba Yetu" introduces more orchestral backing and rousing harmonies from the choir. At its apex, the song carries the charisma and spirituality of traditional African musical performances, from Zulu music to choirs such as Soweto or Ladysmith Black Mambazo.
There's a lot of fantastic choral music out there. If you're going for a more epic than uplifting feel, try the following:
Ebrietas, Daughter of the Cosmos - Bloodborne - Ryan Amon, Tsukasa Saitoh, Michael Wandmacher, Yuka Kitamura, Cris Velasco, Nobuyoshi Suzuki
Insidious, Consumer of All - Bayonetta 2- Masami Ueda
---
Central Highway (Mega Man X)
Composer: Setsuo Yamamoto
From Grammy-winning choral pieces to a classic SNES game! The Mega Man series is full of frantic and fantastic 8-bit chiptune and 16-bit synth music that became synonymous with video games in their early days.
"Central Highway" from Mega Man X, whilst not 8-bit itself, is especially synthy and just makes me want to bop my head along as I listen. It's the sound of arcades, childhood wonder and 2D side-scrolling goodness.
If you like this sound, have a listen to:
For a more chilled, ambient synth feel:
Miami - Hotline Miami - Jasper Byrne
---
Fight Club (Assassin's Creed III)
Composer: Lorne Balfe
Another piece of music that is full to the brim with energy, "Fight Club" draws from Irish music roots with its furious violins that explode into a foot-tapping reel. It could just as easily be the backing to a bar brawl in Assassin's Creed III's Revolutionary-era Boston as a traditional Riverdance concert.
Underneath this there's more fusion, such as the Spanish flamenco-style strumming of a guitar.
If you like this small taste of Assassin's Creed's plethora of music styles, there are over five games' worth of soundtracks to check out. Notable mentions go to:
For more authentically and thematically-inspired music, you can't go wrong with the following:
---
Nascence (Journey)
Composer: Austin Wintory
The whole Journey soundtrack by Austin Wintory is near flawless. "Nascence" is a short but strikingly emotive piece that makes you yearn for more. Its rich opening cello tone is intimate and enchanting, before changes in timbre and texture take the same theme and build upon it beautifully.
The phrase "music to my ears" has never been more literally applicable.
If you want to be captivated by more melodic gold, listen to:
---
Dark Skies (Metal Gear Rising: Revengeance)
Composer: Jamie Christopherson
Doing away with subtlety, Metal Gear Rising's soundtrack reflects its gameplay with a raw slice of mental heavy metal/electronic techno fusion. In "Dark Skies", a wall of sound hits you through guitar riffs and electronic noise, whilst the super punchy techno rhythm pounds away.
The music perfectly complements Revengeance's insane and frenetic gameplay and style, and its electronic industrial components sit right at home alongside the game's cyborgs and robots.
For fans of this track, these pieces are also worth a listen:
---
A Fight of Light and Darkness (Prince of Persia)
Composer: Inon Zur & Stuart Chatwood
Prince of Persia's (2008) opening track is full of Middle-Eastern, Persian influences suited to the game.
Use of traditional modal scales, a harp and the "ney" flute all contribute to the piece's Arabic sound, having adapted ideas from the Lawrence of Arabia theme. With intelligent orchestration, the theme takes on an air of mystery and magic that befits the game's gorgeous art style and setting.
Inon Zur is a master at using these sorts of styles to great effect; so be sure to check out his work on the Dragon Age: Origins soundtrack for more marvellous music.
For more pieces of video game music using influences from around the world, see the following:
---
Dragonborn (The Elder Scrolls V: Skyrim)
Composer: Jeremy Soule
Huah! Huah! HEH!
Few pieces of music match the sheer badassery of Skyrim's main theme, and what better piece to finish up than with this Viking-inspired masterpiece?
A choir of barbarians elicits images stormy seas, fierce battles and breath-taking landscapes. The linguistic features of Skyrim's Dragon Language further add to the magnificently epic scale of "Dragonborn".
Skyrim's OST is a standout affair, as it maintains its consistency throughout in a way not many soundtracks can. There's hardly a tune that isn't worthy of great praise, and it rises and falls beautifully between triumphantly powerful pieces like "Dragonborn" and more soft, lyrical ones.
If you like this, you'd be wise to check out:
---
This is just the tip of the auditory iceberg. There is so much to discover, enjoy and feel when it comes to video game music. I hope this article has helped introduce you to something you love to listen to, and that it inspires more people to enjoy the music from their favorite games.
What's your favourite piece of video game music? Who's your favourite composer? What, if anything, do you consider mandatory listening for video game music? Let us know in the comments!
Image Sources:
Slide 1: Video Games Live http://videogameslive.com/gallery/v/flyers/VGL_high_res_logo_final.jpg.html?g2_imageViewsIndex=1