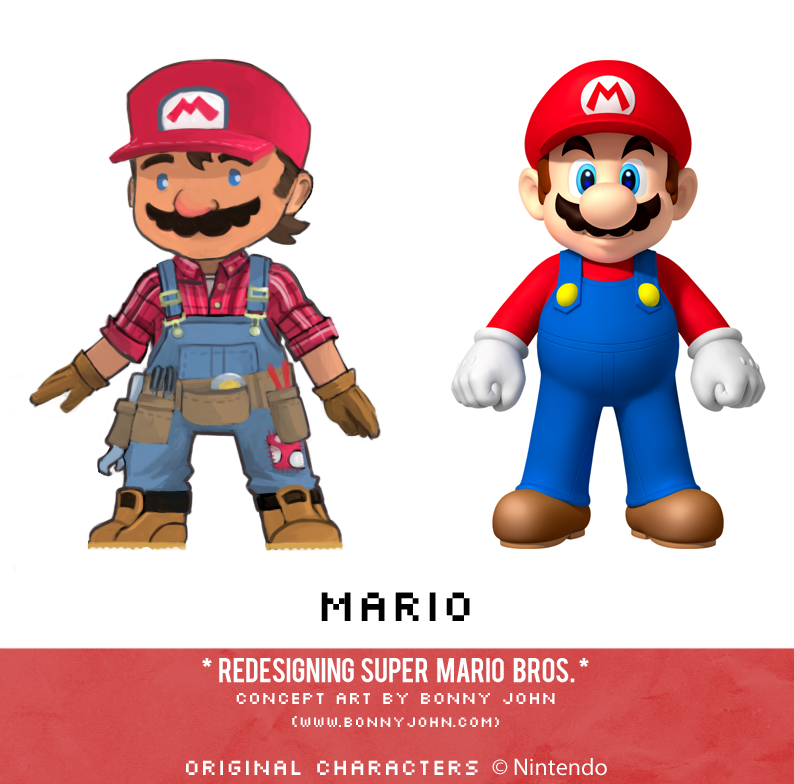 Artist Bonny John took it upon himself to redesign all of the cast of Super Mario Bros. From a tough Princess Daisy to a warlord Bowser, the new direction is bold yet familiar.
---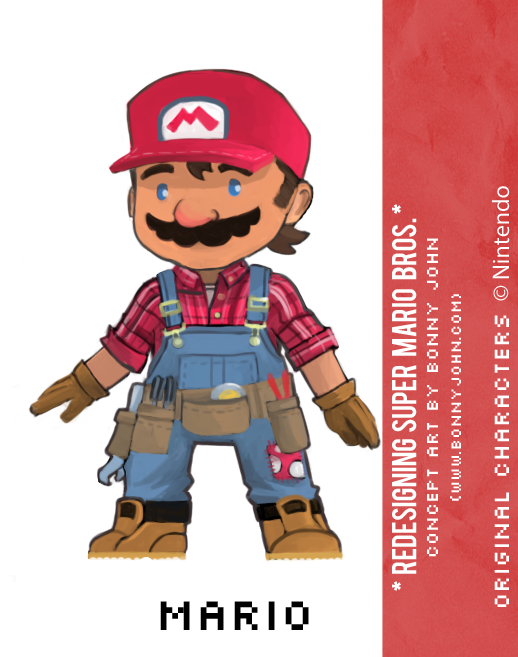 Mario
Now both an electrician and plumber, Mario has a fair amount of tools at his disposal to save the day. The cute little mushroom patch job on his overalls is a nice touch as well!
---
Luigi
Contrary to his usually nervous and terrified demeanor, Bonny's Luigi is a dapper fellow of composure with a neat little bow tie. He looks prepared to help his brother save the mushroom kingdom.
---
Princess Peach
Not much is changed other than the new art style, but she still looks excellent in the new style.
---
Princess Daisy
On the flipside, Princess Daisy has been toughened up a lot, turned into a warrior princess. The cute little Luigi pendant shows a soft spot to help balance it out.
---
Bowser
The King Koopa has gone near-full Ganondorf now, with sword and armor giving him a villainous yet regal appearance. He also looks more than ready to strike fear into the Mario brothers!
---
Bowser Jr.
Junior's grown up since we last seen him, and he's going through a moody punk artist phase currently. With an evil magic paintbrush, maybe both Mario and Epic Mickey better watch out!
---
Toad
TOAD! You're... a human being! And what's more, his mushroom head is now an ornate turban.
---
Yoshi
Yoshi has been given a serious upgrade, turned into a mix of We're Back's T-Rex and the lovable Yoshi of yesteryear. I'd be wary of any flames that come flying out of his mouth now, that's for sure!
---
These are but a taste of Bonny John's designs. Be sure to check him out here, and you can follow him on Twitter. After that, why not take a look at some of GameSkinny's other Culture pieces? If there are any designs in particular you like, let me know in the comments below!