Yesterday brought us that long-awaited Doom Eternal gameplay footage, along with news about ESO and Rage 2, while today QuakeCon continues into the weekend with a highly anticipated Bethesda panel.
The big draw today is more detailed info on the genre-hopping Fallout 76, which has some fans very nervous and others quite excited for the change in style.
Did you miss the panel? We've got the rundown on the biggest moments and most shocking Fallout 76 reveals below!
QuakeCon Fallout 76 Reveals
After the E3 reveal, today members of the Fallout 76 team re-iterated that all characters in the game are players (not NPCs or bots) which leads to an experience they describe as 80% what you are used to, and 20% radically different.
If you weren't stoked about the game before the panel, you may still be in that same camp afterwards. While answering fan questions, Todd Howard from Bethesda seemed to have balked at saying this is the right game for Fallout fans. Doesn't exactly inspire confidence.
Other elements of the panel should pique your interest more, however; like confirming that private servers and mods will be a part of the finished game. In other words, if you don't like the vision Bethesda has come up with here, someone else will fix it down the line.
It was also confirmed that characters can acquire mutations from radiation, which may offer new abilities at the cost of stat penalties. One called Bird Bone for instance lets you jump higher than normal but lowers your strength.
We got a glimpse of the new photo mode for changing field of view and getting snapshots of events in game. You will want to take advantage of that feature, as players can change character attributes — even gender and hair — on the fly in the game at any time.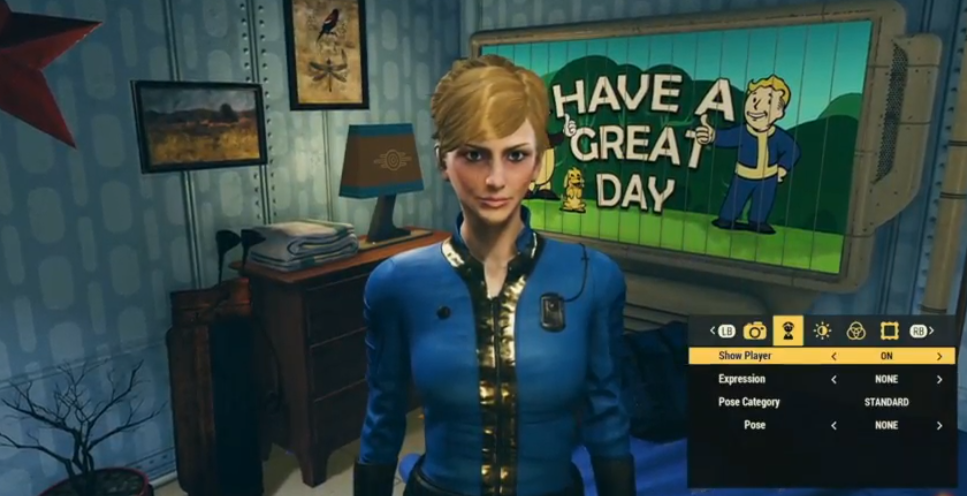 As an online game, there are many changes to the Fallout formula. There's no more targeting specific body parts in VATS anymore, with Perception giving an increase to hit and making it easier to find other players.
S.P.E.C.I.A.L stats now have a limit of 15 instead of 10, and each stat has a pool of perk cards with associated point costs. New cards are picked when leveling up, and those cards can be powered up to higher levels with higher costs.
Charisma curiously remains a stat in this online-only game, but Charisma perks are now used for increasing the abilities of teams, rather than unlocking dialog options, since there are no NPCs.
With hundreds of cards and no level cap, it seems like there will be a ton of customization options.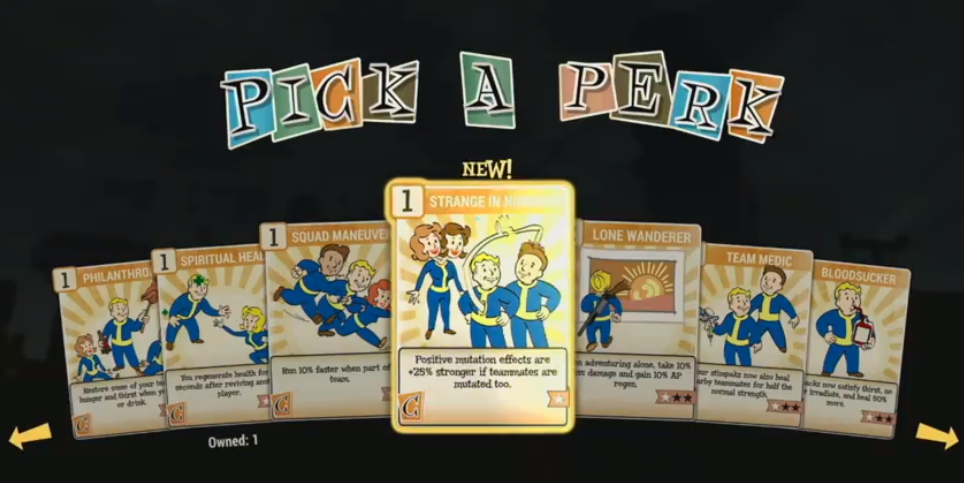 Much of the panel was dedicated to talk of anti-griefing, and all the problems that come with online survival games. Here's the basics you need to know:
The first shot fired at any other player is an invitation to fight, with very little damage dealt.
Double cap rewards are offered to kill someone who previously killed you, so other players will seek revenge.
If you kill someone who doesn't want to engage, you are flagged as a murderer and have a bounty on your head. The bounty is taken from your own supply of caps, so there's a penalty for griefing.
The Fallout 76 beta is coming to Xbox One players first in October, then to other platforms later, and the full game drops November 14th, 2018.
What did you think of the panel, and are you looking forward to trying out Fallout 76? Let us know in the comments below.
Don't forget there's still time to jump on the QuakeCon sales over at Steam and other digital platforms! Absolutely everything Bethesda-branded, from their in-house developed games to anything they have published, is available at deep discount all weekend long.
About the author