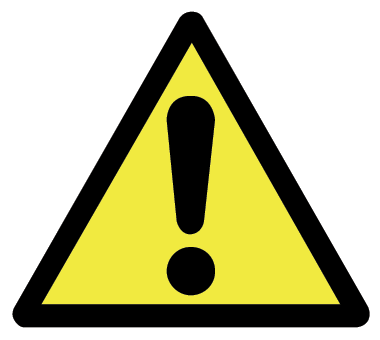 Disclaimer:
This list is in no particular order, and is based on games that I have actually played and completed. By "Last Gen" I mean Xbox 360, PS3, and the Wii. All release dates and ratings are from North America.
I did not want to go for the outright obvious choices, so I went with my own.
---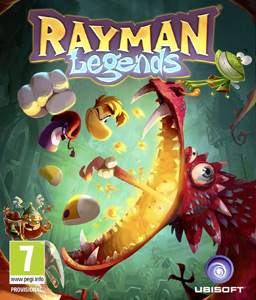 Rayman Legends (September 3rd, 2013) Rated E10+
This amazing platformer is a must have for anyone who enjoys some gnarly and epic old-school action. Featuring an amazing soundtrack by Christophe Heral and Billy Martin, with covers of actual songs. Like Trust's "Antisocial" and the song "Ram Jam."
Using the beautiful UbiArt Framework engine gives Rayman Legends a nice "home made" and "indie" feel that really captures what Rayman is all about. Not to mention epic boss fights! Having both extremely fun single player AND co-op, Rayman Legends will not disappoint if you're looking for some awesome platforming action.
---
How can you not love this?
Rayman Legends -Dragon Slayer (Credit to Ruki185 for the video)
---
Bayonetta (January 5th, 2010) Rated M
Developed by Platinum Games and Published by SEGA
Bayonetta is one of those games that is just amazing; nothing is more awesome than watching a Witch lay the smackdown on some angels and demons via her hair (which turns into a Dragon) or her heels, which have pistols on them. Easy to pick up and play, but the combat depth is there if you chose to use it. With some fast paced action combat, insane boss fights, and some "witch time" (aka bullet time) added in for good measure.
If you enjoyed the original Devil May Cry games, then Bayonetta is right up your alley, just with a flair of "sex appeal" and techno. Not just any techno though; upbeat and really "pop" sounding techno.
---
Bulletstorm (February 22nd, 2011) Rated M
Developed by People Can Fly / Epic Games and Published by EA
Sick of playing the borderline "Rail Shooters" that are flooding today's market? Then go sink your teeth into Bulletstorm. Where if you want to kill, you're going to need some skills, and maybe thinking out of the box a little. Featuring some "classy" humour and an awesome Sci-fi "Pulp" story Bulletstorm is a must on my list. Nothing like kicking a guy into a giant man eating plant and racking up some points in the process. Bulletstorm is a fantastic game, that seemed to go under the radar, so much in fact that Epic Games said they made no money on it. Which is depressing, because I could really enjoy a sequel right about now. Call of Duty? Battlefield? Medal Of Honor? They all take a back seat to this game in my honest opinion.
---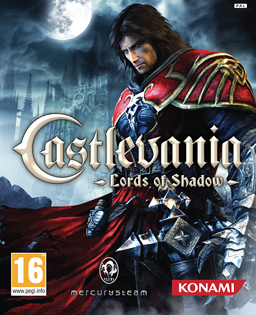 Castlevania: Lords of Shadow (October 5th, 2010) Rated M
Developed by Mercurysteam and Published by Konami
One of, if not the best Castlevania to date. Yep, sorry Symphony Of The Night fans, but in my opinion Lords of Shadow is the best Castlevania game ever. Seeing as it is a "reboot" of the franchise, Mercurysteam did a fantastic job. With epic visuals, awesome gameplay and a fantastic story that is bitter sweet. Not to mention some of the boss fights are downright incredible. Fighting Satan himself? SIGN ME UP!
---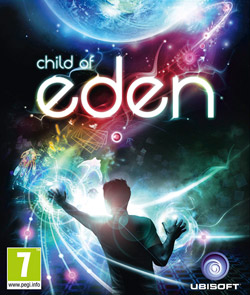 Child of Eden (June 14th, 2011) Rated E10+
Developed by Q Entertainment and Published by Ubisoft
Whether you are playing Child of Eden with the Kinect or with a controller, you simply cannot deny how beautiful and amazing this game is. Even though its a "Rail Shooter" I have spent countless hours playing this fantastic game. If you are a fan of new experiences and some good techno music, then this is a must have. Words don't do it justice, just take a look.
---
Look and be amazed!
Child of Eden - Evolution (Credit to Buxenwolf for the video)
---
Dante's Inferno (February 9th, 2010) Rated M
Developed by Visceral Games and Published by EA
Dante's Inferno is basically a "God Of War" clone, but I believe that Dante's Inferno was a much better game compared to the God Of War series. I guess I just enjoy Christian Mythology more than I do Greek Mythology. Featuring some very visceral and disturbing enemies (LIke the boss in lust? I'll never look at nipples the same way again) and an epic story of struggle and redemption deep within the bowels of hell.
---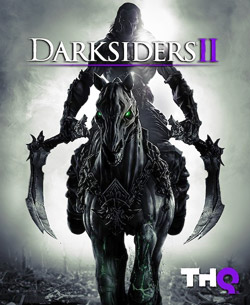 Darksiders II (August 14th, 2012) Rated M
Developed by Vigil Games and Published by THQ
Out of all the games featured in this list, this game is by far my favorite. The MUST HAVE game of last gen. Any other game fails compared to this masterpiece. Darksiders II is the perfect blueprint game when it comes to making sequels, and how to make them the right way. The story is magnificent, with smooth and fluid combat, and a fantastic soundtrack done none other than the master himself; Jesper Kyd. I cannot stress enough that this game is amazing. Fighting The Guardian for the first time? To say it was epic would be an understatement.
---
Darksiders 2 - The Guardian Fight (Credit to HH Gaming for the video)
---
Far Cry 3 (December 4th, 2012) Rated M
Developed by Ubisoft Montreal and Published by Ubisoft
Far Cry 3 has a great story that shows that there is an eternal struggle deep within the mind of every man. The game also has some really well done stealth mechanics, gameplay and beautiful graphics. I never got the chance to play the first two games in the franchise, but I feel that Far Cry 3 had the most and gave the most to the players. A must have for any adult gamer
---
Guitar Hero: Warriors Of Rock (September 28th, 2010) Rated T
Developed by Neversoft and Published by Activision
The last Guitar Hero game ever (Well, so far) helped the series go out with a bang. Featuring one of the best on disc set lists ever in a Rhythm Game (including RUSH's 2112) And surprisingly a story. Yep, a rhythm game with a "Heavy Metal" esque story. I believe Warriors Of Rock was, is and always will be the best Guitar Hero that ever graced this earth. Plus I really love the final boss / song; Sudden Death by Megadeth. Fighting the Beast was well worth it.
---
Kingdoms Of Amalur: Reckoning (February 7th, 2012) Rated M
Developed by 38 Studios / Big Huge Games and Published by 38 Studios / EA
The release of the first Kingdoms of Amalur game was bitter sweet, with the news that came soon afterwards. But having a game with art by Todd McFarlane and a story by R.A. Salvatore? Genius idea that was executed quite well. While we might never see another "Kingdoms of Amalur" we can always enjoy the first one. An excellent action RPG with hack and slash elements.
---
Metro: Last Light (May 14th, 2013) Rated M
Developed by 4A Games and Published by Deep Silver
Although the first game in the Metro series (Metro 2033) is a hidden gem, Last Light seemingly exploded onto the gaming scene. And pretty much blew me away. I really enjoyed the first game, but my god Last Light blew Metro 2033 out of the water and into deep space. Based in the world of the russian novel "Metro 2033" by Dmitry Glukhovsky, Metro: Last Light takes place around six months after the first game and is the final installment in Artyom's story. A magnificent story of righting the wrongs you have made in the past, added with some survival horror elements. This shooter is why 4A Games is not to be trifled with.
---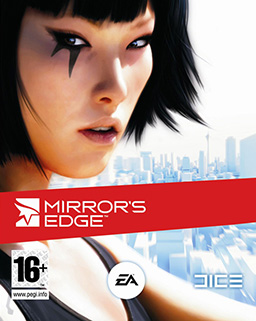 Mirror's Edge (November 12th, 2008) Rated T
Developed by DICE and Published by EA

Take a first person shooter, and combine it with "Free Running" a risky choice back in 2008, but my god did it pay off. Although it was a short game, the experience of running through a concrete jungle in the eyes of a Free Runner was nothing short of amazing. Playing as Faith (who is not white, male, or a big breasted sex object) was a very nice and refreshing breath of air in the stagnant "white, male with short brown hair" protagonist dilemma. If you enjoy running for your life over street-wide gaps, and leaping off of buildings into helicopters then this is the game for you.
---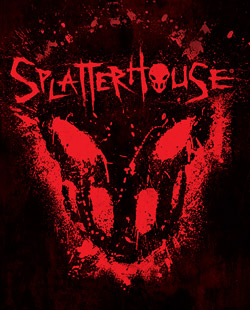 Splatterhouse (November 23rd, 2010) Rated M
Developed and Published by Namco Bandai Games
A reboot of the classic "Splatterhouse" which was released in 1988. This super gory and hyper violent "B Horror Movie" game will please anyone who enjoys some cheesy horror movies. The executions in Splatterhouse were disgusting, raunchy and sometimes outright hilarious. Nothing like ripping a monsters spine out through its anal sphincter. If you want to enjoy some mindless violence with a cheesy "B Horror Movie" story, then you do not want to miss out on this.
---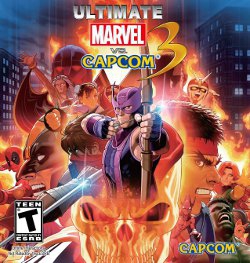 Ultimate Marvel VS Capcom 3 (November 15th, 2011) Rated T
Developed by Capcom / Eighting Co. and Published by Capcom
One of the best fighting games to have come out in years. Although some of their character choices I did not approve of and could have done better with. The game as a whole is fun for anyone who is new to fighting games or experts who know character stats by heart. While the story is basically non-existent, you don't really buy a fighting game expecting an amazing, blockbuster story. You buy a fighting game to enjoy the FIGHTS! Am I right!?
---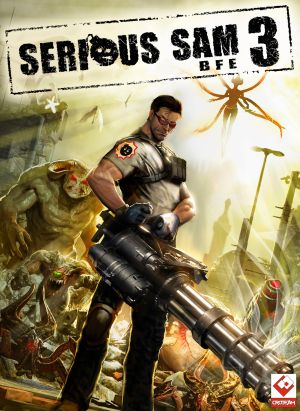 Serious Sam 3: BFE (November 22nd, 2011) Rated M
Developed by Croteam and Published by Devolver Digital
If you like old school FPS games, then Serious Sam is the right choice for you. Lots of enemies, huge boss fights and guns. Lots and lots of guns. The final level of Serious Sam 3 took me 2 hours to beat. Not because I died, no. There was just a good amount of enemies headed my way. I mean, all you have to do is cross a desert canyon, its not like fighting over two-thousand enemies all hell bent on obliterating you is hard or anything. No, im not overexaggerating either. Literally. Over two-thousand enemies. In. One. Level. Its not just a crap ton of small ones either, OH NO. Good luck facing giant bio-mechanic rocket launcher aliens and fireball shooting demons.
---
Super Smash Bros. Brawl (March 9th, 2008) Rated T
Developed by Ad hoc Development Team and Published by Nintendo
While I do not agree with some of the character choices (mainly because they are annoying as all hell) I believe Brawl has been the best foot forward for the franchise. Seeing as Super Smash Bros. just gets better and better; its like fine wine. Gets better with age. This fighter is the premier fighting game for the Wii, and is the main reason to own one as well.
---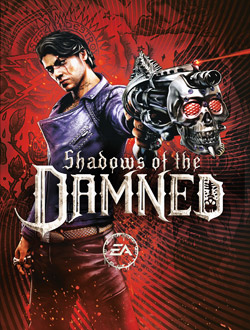 Shadows Of The Damned (June 21st, 2011) Rated M
Developed by Grasshopper Manufacture and Published by EA
This psychological horror-comedy is one of my all time favorite Goichi Suda games. Not many games showcase decent relationships, especially when the heroes girlfriend is a psycho. Add in some punk rock elements and some awesome boss fights and what is there not to love? Plus I loved the ending of the game, tugs on the heart strings a little.