Epic Game's Fortnite is one of the most played and streamed games this year, so it's no surprise that it's no surprise that wish lists will be filled with Fornite themed gifts. You likely have someone in your life obsessed with this battle royale-style game. With the holidays quickly approaching, it's time to hurry and find that perfect gift for your friend, family, significant other, or secret Santa.
Scroll through our top 10 picks to find the perfect surprise to give your loved one this year with these Fortnite gifts.
Full disclosure: This article contains Amazon affiliate links that directly benefit GameSkinny. Just letting you know!
---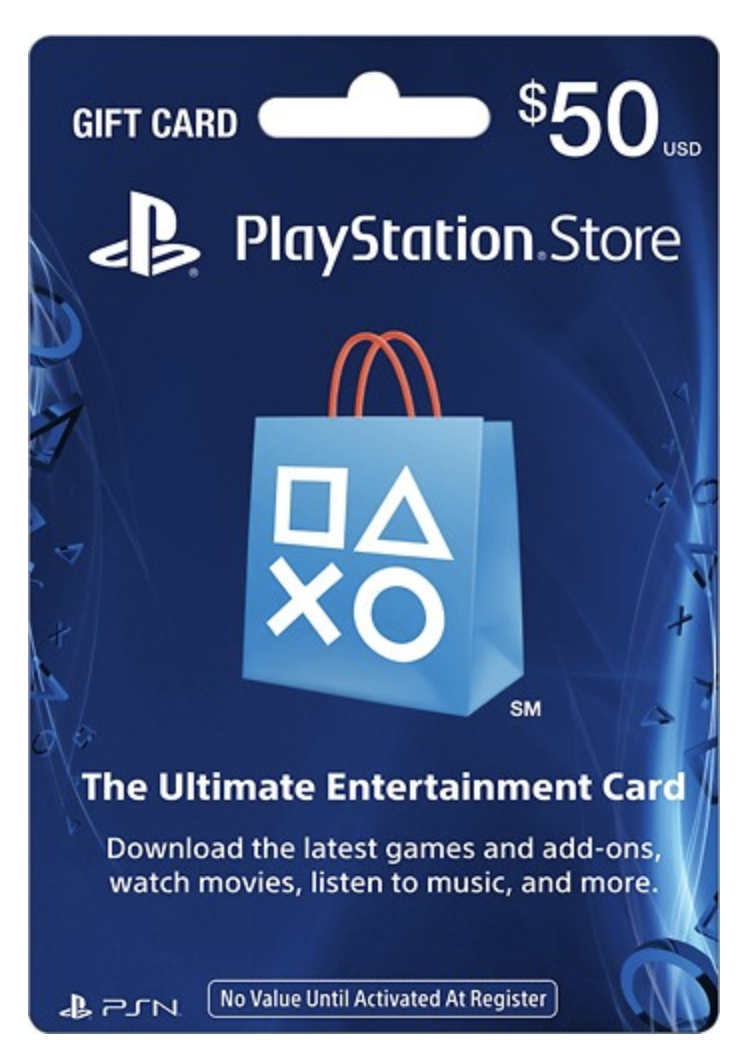 Gift Cards
Price: $10 - $100
(PlayStation) Buy it on: Amazon
(Xbox) Buy it on : Amazon
Good ol' fashioned money is sometimes your best bet, so why not go with a gift card? In order to obtain in-game cosmetics in Fortnite or battle passes for access to skins, weapons, emotes, and more, players can use money available on their account. If you want to add funds to a player's account and let them spend how they please, you should snag them a gift card.
Know what system your loved one is playing on before you by them a card though. This will only work for those who are on consoles. PlayStation and Xbox gift cards can range from $10 to $100 and are a great choice for console Fortnite players.
---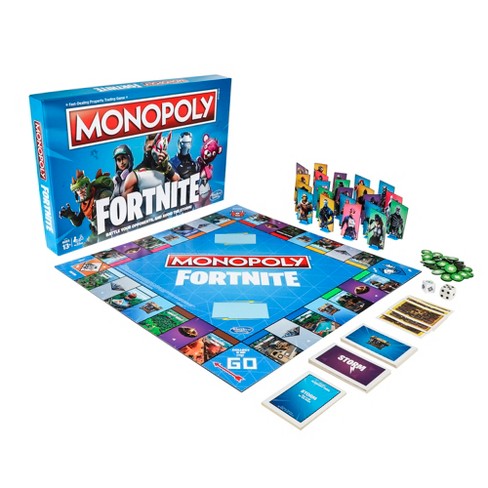 Monopoly: Fortnite Edition
Price: $15.88
Buy it at: Amazon
If your Fortnite player likes both video and board games consider getting them the monopoly version of Fortnite. This edition of Monopoly for ages 13 and up has elements inspired by the popular royale mode, including the storm, map locations, and loot chest cards.
Players earn and take away health points instead of money and every time a player passes go, the storm is unleashed. Fortnite fans will love you for bringing this to family game night as long as no one flips the table from losing.
---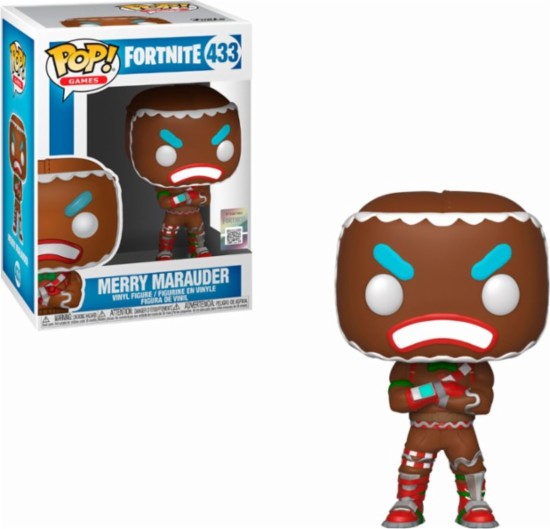 Funko Pop Figures
Price: $7 - $11
Buy it on: Amazon
It seems like everyone has to have at least one Funko Pop figure, and if you know someone who is an avid Fortnite player, you can't go wrong with any of these adorable figurines. It'll be a cute addition to place next to their PC or console.
Be sure to snoop and check if your friend or family already has started a collection so you avoid buying a figure they already own. You may also want to do some digging to discern which character they like the most. This will help you decide which of the many figures to choose from.
All of the traditional figures range from $8 - $11. Another option in the $7 range are key chain figures that can be used as stocking stuffers.

---
Light-Up Boogie Bomb
Price: $14.99
Buy it at: Spencer's
One of the best and most recognizable explosives from the game is the Boogie Bomb. Fortnite fans won't be disappointed with this disco light up grenade that also comes with sound effects. It's the perfect decor for any player and is definitely a cool one to add to the shopping list.
---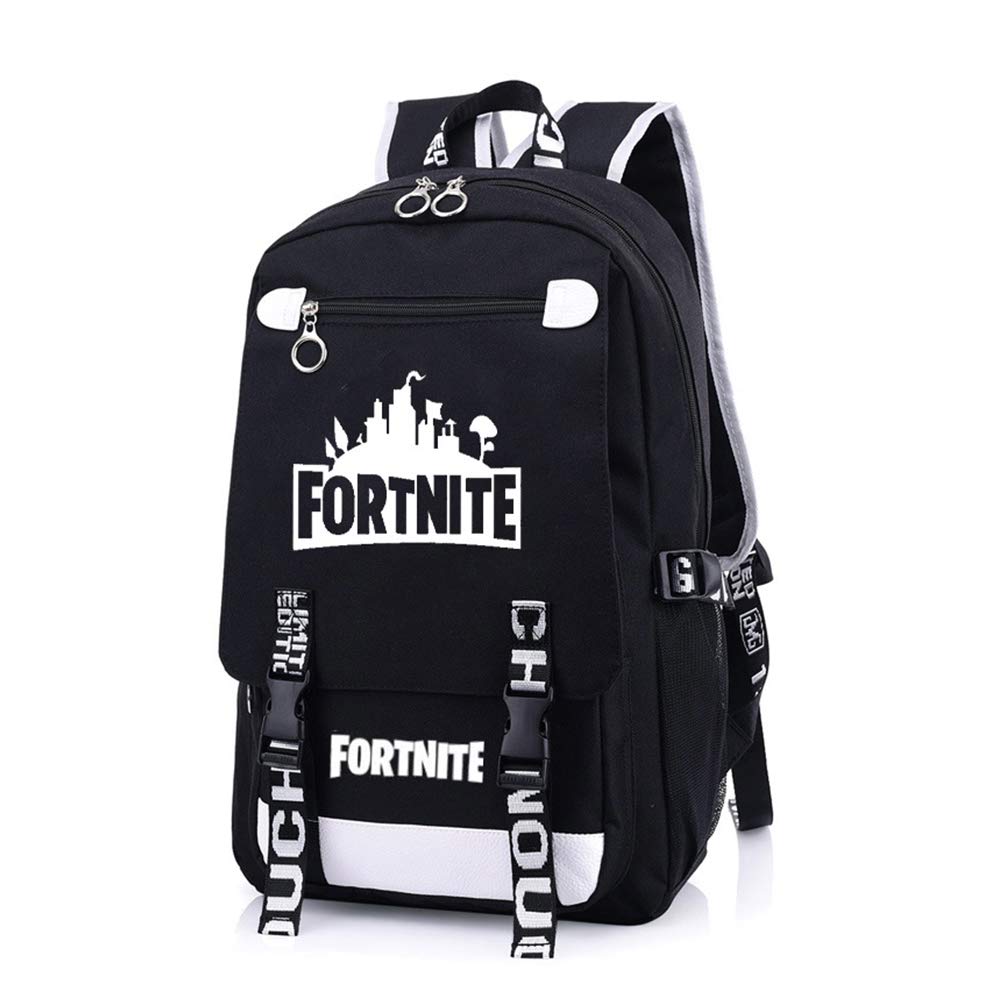 Fortnite Backpack
Price: $25.89
Buy it on: Amazon
A practical gift for any Fortnite players who are in school is definitely a backpack. This bookbag not only has the logo for the game but also glows in the dark. It has plenty of pockets and is made from a sturdy canvas material as well, making it the perfect gift for any fan to carry their gear in. It is fitted for elementary to middle school students. This could be a great gift before everyone returns to their studies in January.
---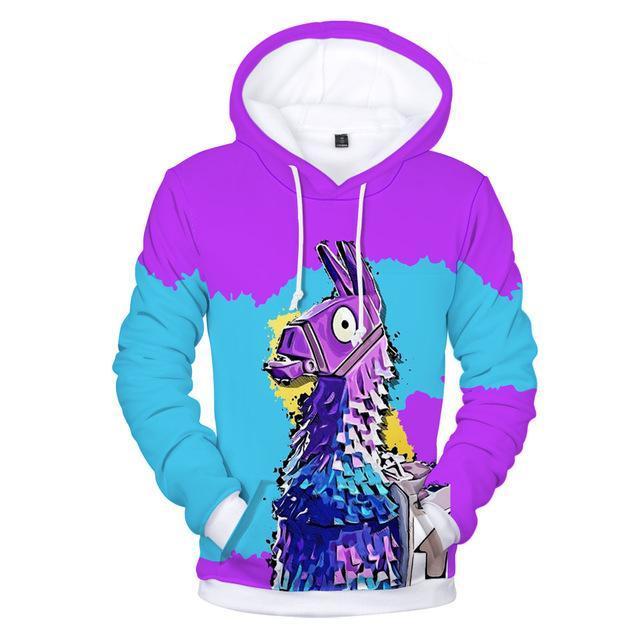 Fortnite Fan Hoodies
Llama Hoodie Sale Price: $27.95
Lamma Hoodie Regular Price: $50.99
Buy it on: Gearrora
Straight Outta Tilted Towers Price: $26.98
Buy it on: Amazon
You can keep your friends and family warm this winter by opting for clothes that reflect their love of Fortnite. One of our favorites is this hoodie that has one of the most iconic figures from the game, the pinata llama. Another popular choice on Amazon is the Straight Outta Tilted Towers youth hoodie, a reference to one of the locations in the game.
You can find all kinds of cozy hoodies that have the Fornite logos and references. Do some subtle research to find their favorite character or items from the game before buying.
---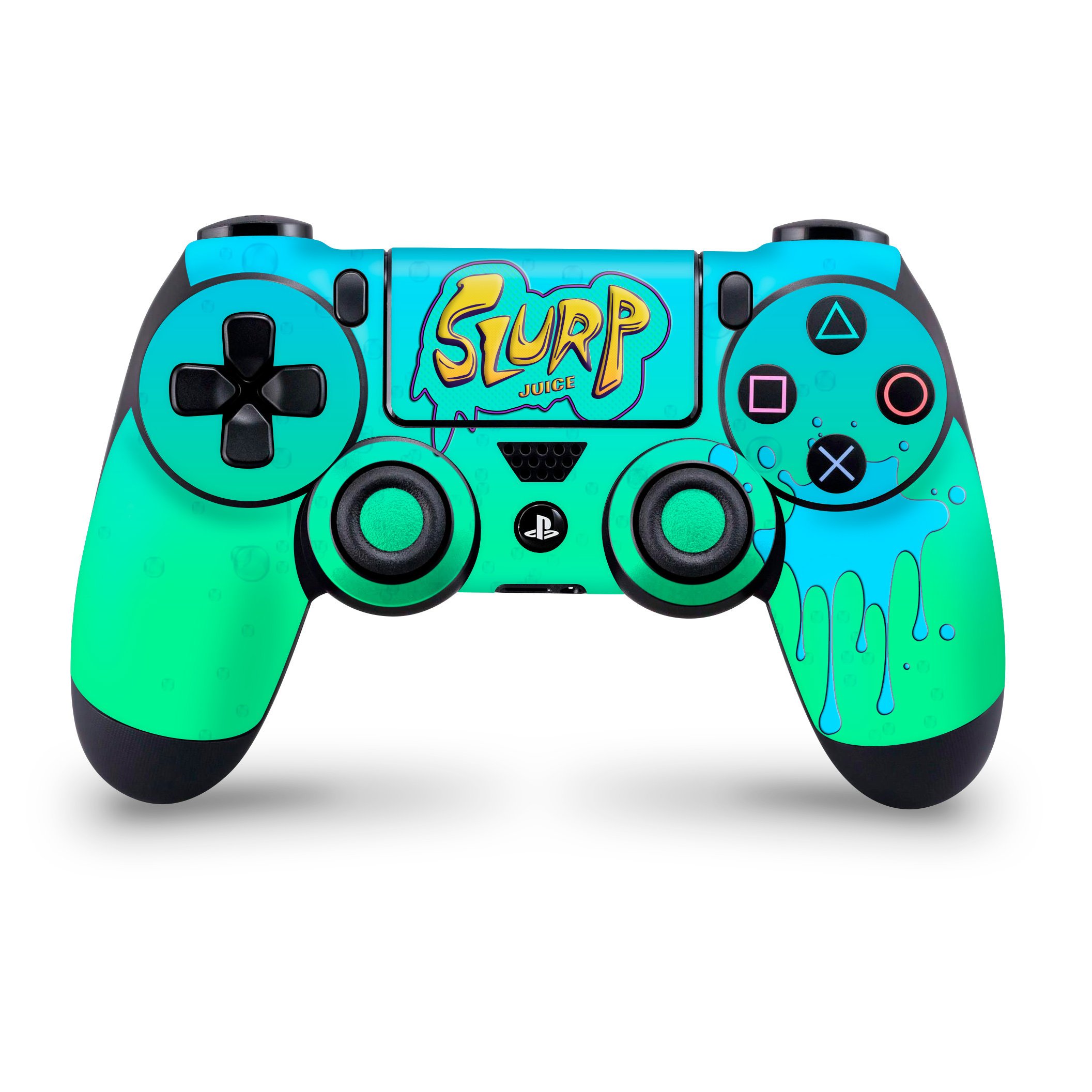 Controller Skins
Price: $7.46
Buy it on: Etsy
One of the best gifts you can go for with any gamer is a skin/sticker. These removable skins add a form of customization to an otherwise carbon copy controller.
Check out KO Custom Creations AU for some really awesome Fortnite skins for PlayStation and Xbox controllers that fans have highly rated. One of the most popular is the Slurp Controller, a reference to the slurp power up juice available in the game. You can find this and more awesome skins for players on Etsy. Check them out to find the best fit.
---
Fortnite Game Guides
Fortnite: The Ultimate Guide to Dominating Fortnite Battle Royale by Supreme Game Guides
Price: $9.73
Buy it on: Amazon
Fortnite For Kids: 5 In 1 Book: The Complete Guide To Becoming A Fortnite God With A Fast And Flawless Victory by Pro Gamer Guide
Price: $19.76
Buy it on: Amazon
If the person you're gifting to is both a gamer and a reader, a strategy guide book is one of the best gift options you can go for. Players are always trying to find ways to improve their chances of winning in battle royale modes. Some even go to the extent to hire coaches to help them improve their skills, but you don't have to.
Use this Christmas as an opportunity to give a gamer some useful tips about how to improve their strategy and win ratio. Here are just a few options to choose from depending on the age and skill level of the reader.
---
Fortnite Llama Plush
Price: $9.99
Buy it at: Target
Another great option are some cute plushies to bring a smile to your loved one's face. One of the best cuddly toys to consider is this Pinata Llama, a fan favorite from the Fortnite universe. This wide eyed stuffed animal is about 7 inches tall and the perfect huggable size. If you're looking for a cute and inexpensive toy, this is a one of the best options.
---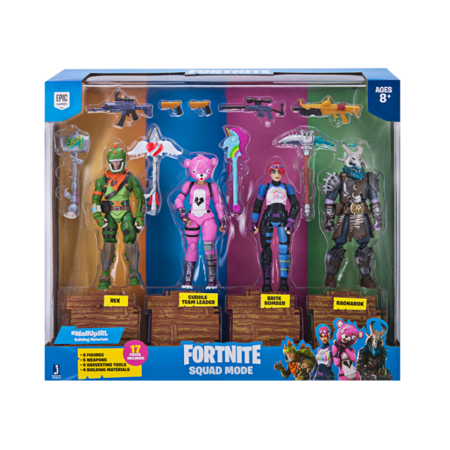 Fortnite Squad Mode Action Figures
Price: $39.97
Buy it at: Walmart
Looking for more traditional toys? Consider these figurines. This pack comes with four of the most popular characters in the game along with interchangeable guns. Whether you're a young fan or a collector, this would be a great toy to receive this year.
This gift is only 12 years or older though, so keep any of these tiny pieces away from toddler curious grasps.
---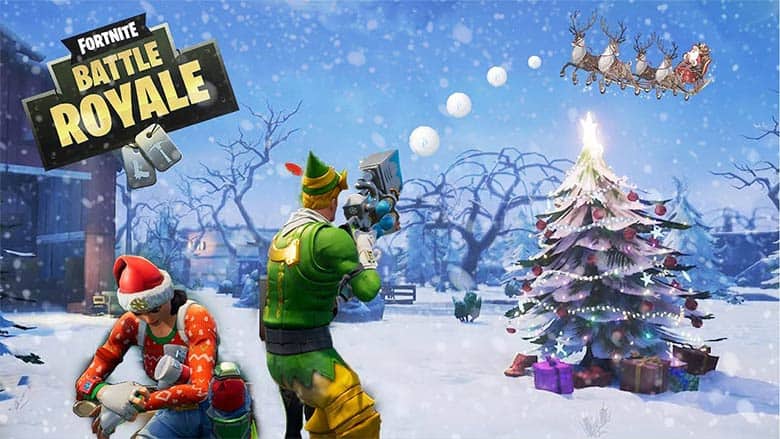 Consider adding these gift ideas to your list as you start a shopping spree for that special Fortnite Fan this holiday season, and let these top 10 choices inspire you as you sneakily find your loved one's favorite in-game content.
Check back at GameSkinny for more nerdy gift guides and Christmas news.