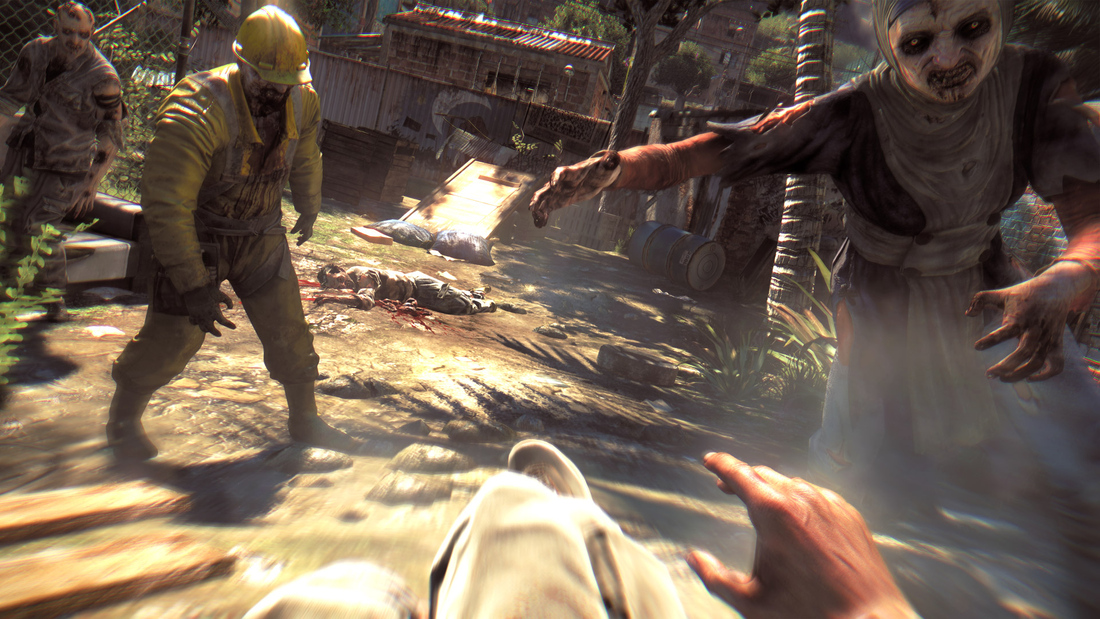 Techland released the ~$400,000 Dying Light: My Apocalypse Edition in Europe earlier this week. The insane package included parkour lessons, spending time with the developer, and even a house that was made to survive a real zombie apocalypse. It's one of the craziest video game bundles to be released, and one lucky player is going to enjoy it.
Before, it was standard to get artbooks, figurines, or a special case that the game is included in. Now it's becoming a trend to figure out what kind of crazy stuff these companies can throw into a collector's edition. For example, Borderlands: The Handsome Edition is getting a real Claptrap.
Taking away Dying Light's bundle, let's take a look at five other collector's editions that made us all do a double take.
Image credit: Polygon
---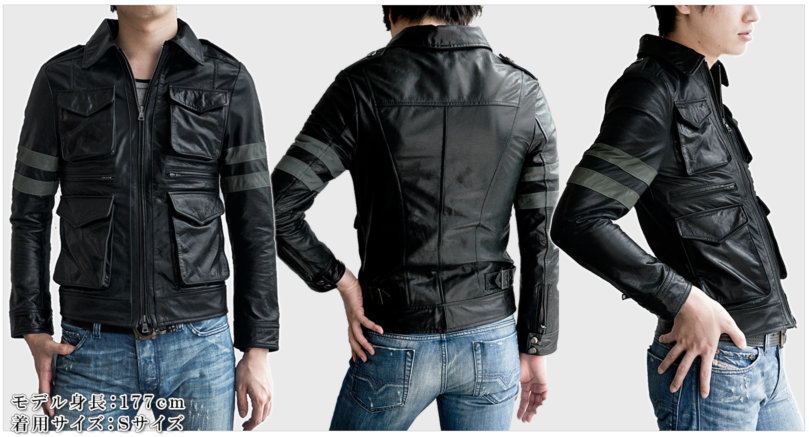 Resident Evil 6
Price: $1,300

Released: October 2, 2012
The list kicks off with arguably one of the biggest ripoffs for a collector's edition. Biohazard 6 (as Resident Evil 6 is known in Japan) had an exclusive package that converted to around $1,300 had it been released in America. It includes the game, four cell phone covers, and a replica jacket that Leon wore during the game.
Let's break that down. The game was worth $60 brand new and the covers wouldn't be any more than $25 each (and that's overpricing them because of the RE brand). The jacket would essentially be over $1,100. That's insane when looking at how uncomfortable and cheap it looks in pictures and video (start around the 4-minute mark).
Image credit: Gamez Mentor
---
GRID2: Mono Edition
Price: $189,000

Released: May 31, 2013
Add another collector's edition to the "ripoff" category. This special edition of GRID2 included the game, a PlayStation 3 to play it on, and a brand new car for nearly $200,000. Not too bad at first glance because the car, a BAC Mono, looks pretty damn sweet, right?
There were 12 of these British supercars delivered to the United States, and they were sold at roughly $130,000. That means the game's decals all over the car are worth nearly $60,000. A paint job that's worth almost half the car? Uhhh...
Image credit: Top Speed
---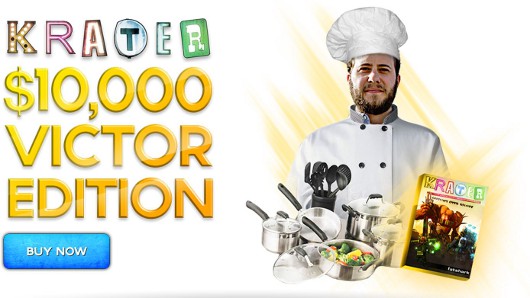 Krater: Victor Edition
Price: $10,000

R

eleased: May 30, 2012
Ever wanted somebody to cook an incredible meal and play a game with you afterwards? Developer Fatshark gave a player a one-time opportunity when they released Krater.
Game designer Victor Magnuson, who is apparently also a Swedish gourmet chef, would come to the gamer's house regardless of where it was located in the world. Magnuson would cook either a mystery meal or something like Swedish Meatballs or Ester Ore Pretto Pizza, and would later play Krater.
It's a cool idea, but for $10k, I'd rather just go to a really expensive Italian restaurant and bring my laptop to play Krater on along with my meal.
Image credit: Joystiq
---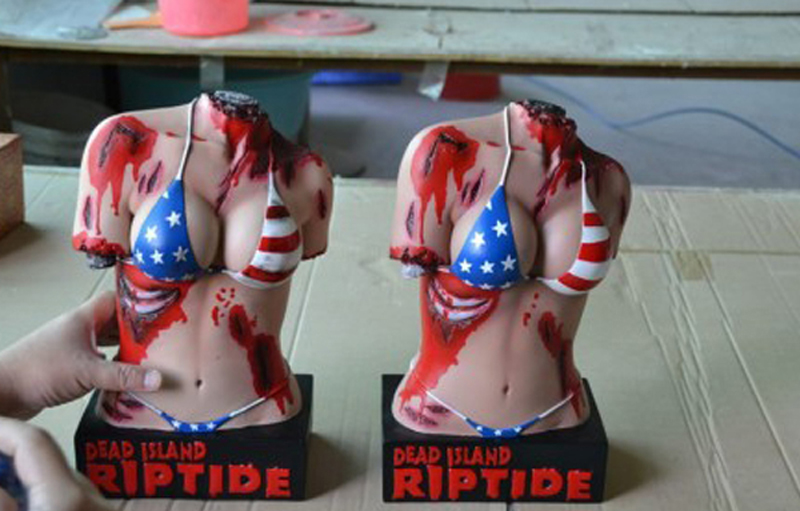 Dead Island Riptide: Zombie Bait Edition
Price: $160

R

eleased: April 23, 2013
This isn't nearly as expensive as the other crazy special editions on this list, but this certainly became one of the most controversial. Announced back in January 2013, a figurine included in Dead Island Riptide was a bloody female torso in an American flag bikini. No full body with a head, arms, or legs -- just the torso.
What Deep Silver probably attempted to be a conversation starter instead ignited the argument flames of female over-sexualization in video games. They apologized to those that were offended, but the product was still released.
Image credit: NAG Online
---
Saints Row IV: The Super Dangerous Wad Wad Edition
Price: $1,000,000

Released: August 23, 2013
Of course, the same people that brought attacking enemies with giant purple dildos also created the most expensive and bizarre special edition package of all time. For one million bucks, one lucky person would be going on a space flight, would get the full hostage rescue experience, plastic surgery of their choice, a day of spy training, two week-long stays at Dubai and Washington DC (with first-class flights), TWO cars (Lamborghini Gallardo and Toyota Prius), and more.
It's going to be hard to surpass the insanity of this package, but the most hilarious thing about it is that it all fits the style of Saints Row IV.
Image credit: Video Gamer