Welcome, Trainers!
It's finally here! Ever since the latest update was confirmed by Niantic in early September, we've been impatiently waiting. Why? One reason in particular: The Buddy System! Trainers can now choose a Pokémon to exercise, earning candy for their Buddy by going certain distances– that's right, exactly like hatching an egg! Read on for your step-by-step guide on how to implement this system.
Note: The below guide is demonstrated on an Android device. iOS users may notice some discrepancies.
Step One: Update Pokémon Go
This may seem intuitive, but bear with me. Like the release, this update is crawling through the regions one section at a time. Check your app to ensure that the update is available in your region. Once you finish downloading and installing, you're ready to proceed.
Step Two: Choose Your Pokémon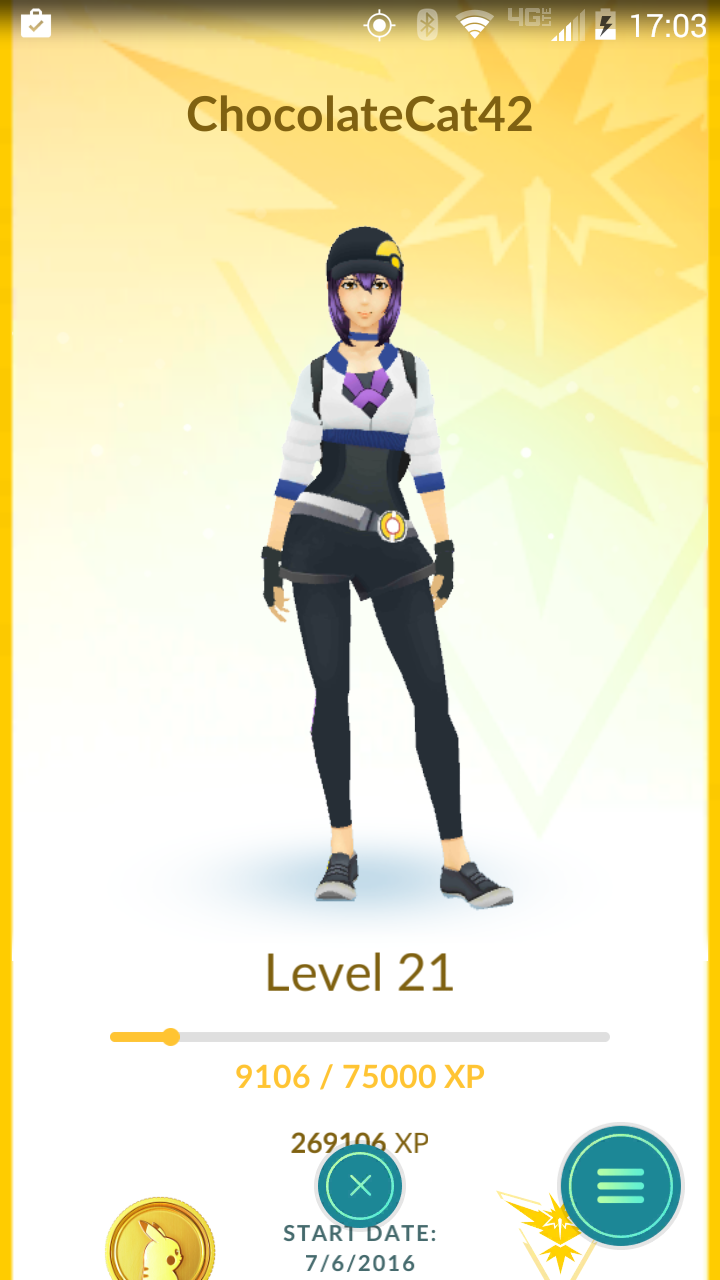 Now that your app is updated, log in and head to your profile page. As you can see in the image above, I'm demonstrating with my Trainer. (#TeamInstinct)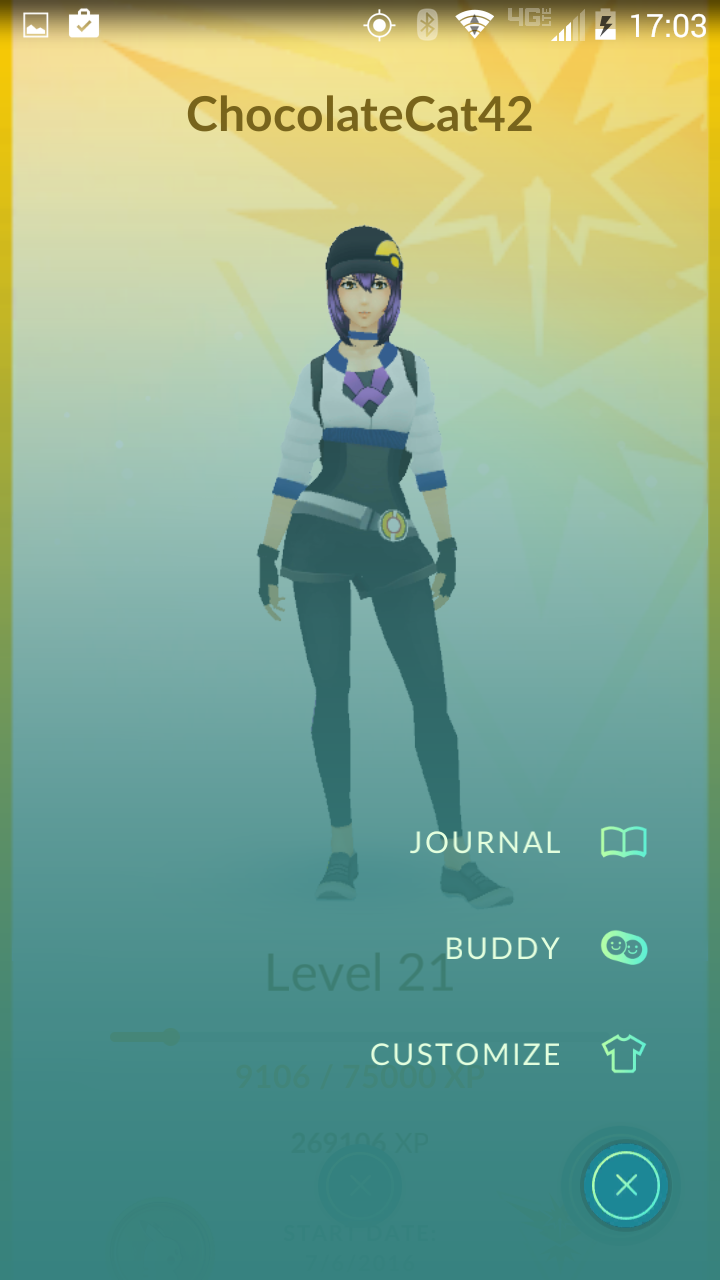 Open the menu in the lower right-hand corner to see a new option: Buddy. Tapping "Buddy" will pull up a list of your current Pokémon. Select who you wish to exercise and tap on them.
To begin, I chose my starter: Charmander. (Say "hello," Kouta! Char!) As Kouta is the only Charmander I have come across, walking is the best option to finally evolve him and add to my Pokédex. The above screen is now your default Buddy menu. Here, you can check how far you need to walk to earn more candy or switch Buddies. (Professor Willow's voice echoes around you: "If you choose to switch Buddies, all walking progress for your current friend will be lost. Make sure you wait to change until you have earned the latest Candy!")
Once you have set a Buddy Pokémon, they will appear beside you on your Profile page. A small bubble on the main screen also appears alongside your own. Unfortunately, your Buddy does not actually walk alongside you on the screen.
Step Three: Start Walkin'!
Now that your Buddy is ready to go, it's time to get outside and start moving. Just like hatching eggs, earning Candy uses a walk-to-earn system. The distance required varies by Pokémon, so pay attention to your Buddy screen.
But That's Not All!
While choosing our friends to walk with us and earn candy was the most anticipated portion of this update, Niantic had more in store for us. Visuals have been tweaked, as you might have noticed when looking at my Profile screen. Niantic also implemented a fix to the lock-up experienced by many players when walking between WiFi and Data-only zones. Smaller Pokémon will now be easier to select on the screen, and a few minor text edits have been made. Last but not least, support information is now available for those players lucky enough to get a Pokémon Go Plus. While we are eagerly waiting for the new Tracking System to exit Beta, these updates will improve playability and performance for the rest of us. Happy training!
Who did you set as your Buddy Pokémon? Let us know in the comments!
About the author