Cosplay guru Yaya Han (@YayaHan) has been in the business of crafting, costuming, and dressing up like fictional characters for nearly 15 years.
One of the first cosplayers back in the late 90s to have a functional website with a gallery of professionally shot photos instead of convention candids, Yaya has weathered constantly evolving cosplay culture, controversy, reality TV drama - and made it a business.
---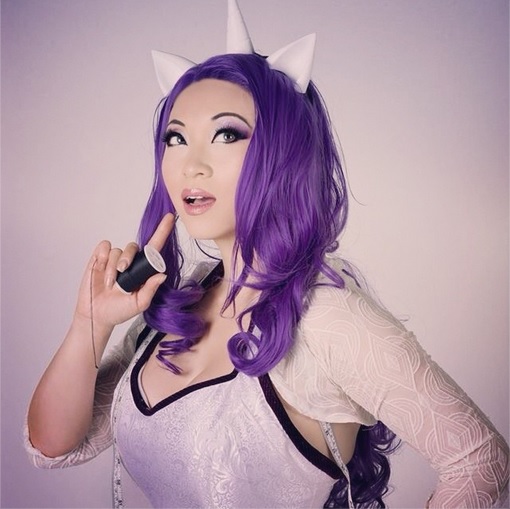 Time for a sale!
In between crafting and cosplaying, Yaya currently sells a variety of cosplay accessories, crafting materials, prints, and calendars on her webstore. Those of you who travel the convention circuit through the United States may have seen her fantasy-colored booths in Dealer's Rooms across the country.
Well, the year is winding down and Yaya is breaking out some of her overstock items in an end-of-year sale that will run from December 26 to January 4. A large selection of items have already been marked down 20-50%.
---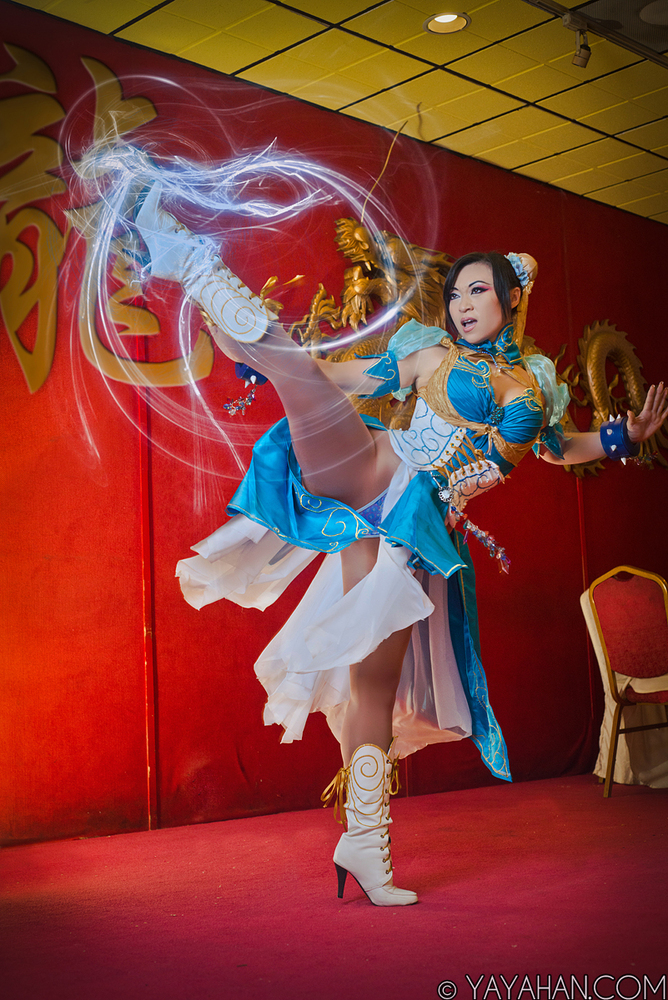 Didn't get what you want over the holidays?
For those of us in Canada, Boxing Day is prime time for curing holiday disappointments. The Canadian equivalent to Black Friday, it's usually the best time to get some mileage out of those gift cards and picking up for ourselves what we hoped would be under the tree.
Cosplaying is one of the many ways in which we express our passion about the games that we play. It doesn't simply end when you put down the controller.
So while Yaya has quite a few gaming-related signed prints up for sale - several of which are 20% off for $12.00, I'm not going to ignore the fact that her other stuff is to-die-for cute and that a bunch of you are going to want them.
---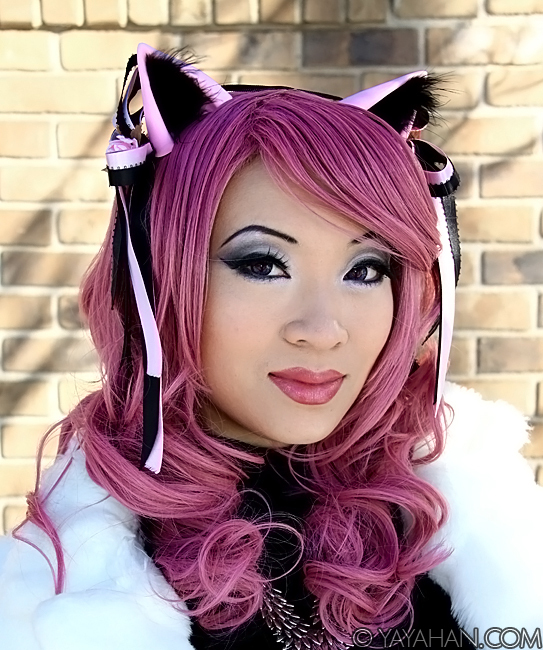 Cat/Wolf Ears

With a current line of cosplay accessories spanning ears, wings, demon horns, elf ears, and unicorn horns, Yaya's accessories still most famously begins with her embellished cat and wolf ear designs.
Originally thought up in 2001, the design is based on Yaya's own original sculpt. 3-dimensional cat ears were and still are a largely unlooked-for innovation; with small puffs of marabou feathers inside and the ears strung on unobtrusive elastic bands that blend in with either hair or wig they make a shapely and distinctive impression. Without the marabou feathers they have gained an incredible popularity as My Little Pony ears as well.
The embellished style of ears include hand-crafted and already attached matching ribbon bows with flower and pearl accents.
These retail for $15.99 plain and $20.99 when embellished. At the moment, a select number of color combinations are selling between $8.00 to $12.59.
---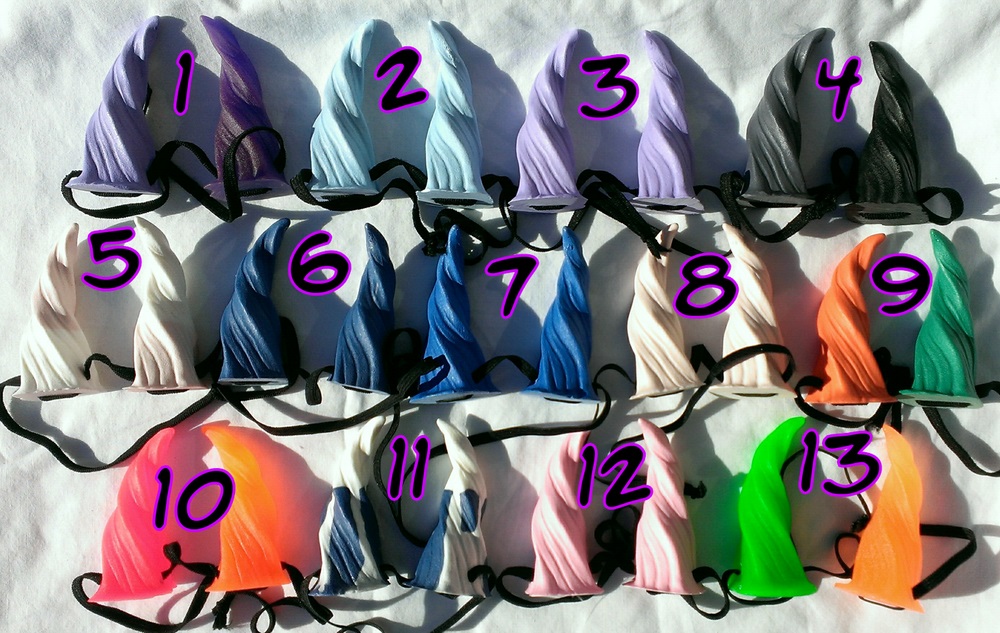 Demon Horns
Yaya's webstore carries a line of both large and small demon molded plastic horns dyed an assortment of colors, although her typical options don't usually have this much color variety! You can be assured that the color won't flake or rub off of these, and they can be worn facing front or back.
Usually retailing between $13.99 for the small horns and $15.99 for the large (pictured above), an impressive selection is 50% off between $7.00 and $9.00.
---
Wings
While Yaya has previously gone in for enormous feathered wings, nowadays her fare runs high to cute, small, and much less unwieldy. My Little Pony cosplayers and Steampunk fanatics have gone crazy for the lightweight flexible foam wings which take much more kindly to the usual con bumps and jostles.
With several different styles, they retail from $19.99 to $24.99. Various color combos and styles are available now for 50% from $14.99 to $17.49.
---
Bonus Stage: Mini-Hats!
These haven't made an appearance on her webstore for a while! Mini-tophats in two sizes and various styles that tie either under the chin (larger styles) or by clips (smaller). Selling at 30% off what they usually go for at her Dealer's Room appearances, you can snag one between $8.40 to $10.50.