Transform and Sling Shot Out with Angry Birds Transformers
Recently announced from Hasbro and Rovio, Angry Birds is going the way of Star Wars and pitting Autobirds against Decepithogs in the eternal arena of physics based puzzle games.
In 2009, Rovio introduced the world to Angry Birds. It quickly took the world by storm. With over two billion downloads across all the platforms it is available on and including both regular and special editions, the Angry Birds franchise has become the highest downloaded freemium game of all time. Rovio even partnered with George Lucas to bring us Star Wars versions of Angry Birds. Continuing this tradition, Rovio has recently announced a partnership with Hasbro to bring us their newest addition, Angry Birds Transformers.
Rovio's partnership with Hasbro will see the Autobirds and Decepithogs released on mobile platforms, a line of consumer licensed goods and a line of products from Hasbro featuring the soon to be released Telepods platform. The Telepods technology works on a similar basis to the Skylanders line of toys. The figures will come embedded with chips that enable them to "talk" to mobile devices. They will let players teleport their favorite Angry Birds characters into the game to gain unique powers and abilities.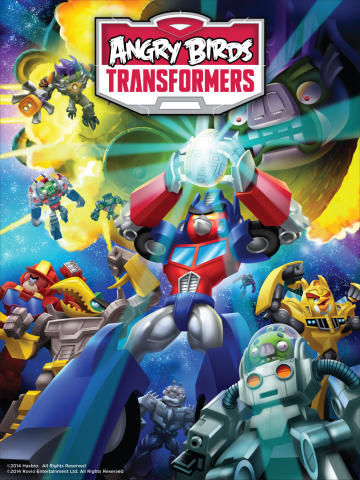 This mash-up is going to appeal to both those who grew up with the brand in the 80's, as well as fans of the brand today. People are going to love it! -Blanca Juti, Chief Marketing Officer for Rovio
As an old school fan of Generation 1 Transformers, I can not wait to play this game. The mere fact that the game is Autobirds versus Deceptihogs is hilarious to me. I laughed for a good 10 minutes when I found out about this game. There is no time frame for release yet and no screen shots but I will keep you updated as more info becomes available. In the meantime, Autobirds, transform and sling shot out!
Published Jun. 19th 2014