Cloud 9 HyperX Talks League Of Legends Championship
Members of one of the top League of Legends teams in the world discuss the Championship and offer advice on how to go pro in this exclusive interview.
The world of eSports will be focused on Los Angeles October 4th with the culmination of Riot Games' League of Legends Championships Series (LCS) Season 3. Over 12,000 fans will watch the Finals live at the Staples Center, home of the NBA's Lakers and Clippers and the NHL's Kings. Millions of additional fans will watch the livestream on Twitch around the world.
Kingston HyperX sponsored teams Cloud 9 and Team Solomid placed 1st and 2nd in the LCS North American Regional Finals. They'll be at the Finals, where Royal Club and SK Telecom T1 will be competing for the Summoner's Cup and $1 million in prize money.
With its core roster of Hai "Hai" Lam on mid lane, Daerek "LemonNation" Hart on support, Zachary "Sneaky" Scuderi is the AD carry, William "Meteos" Hartman is the jungler and An "BalIs" Van Le is the top laner. In the Summer Promotion matches, C9 went a perfect 5W-0L and finished off the Summer Split with an impressive 25W-3L, defeating powerhouses such as Team SoloMid, Vulcun, and Counter Logic Gaming. Now Cloud 9 will take center stage in the biggest LoL event ever thanks to the sold out Staples Center.

"It shows the huge draw that eSports has," said Hart. "Legitimizing some things comes naturally after there is money to be made, and the fact that the Staples Center can be sold out in under an hour shows that there is enough interest in eSports for a large amount of money to be made. The infrastructure and legitimateness will follow the money."
Riot Games worked closely with the US Department of State to allow the pro gamers competing in LCS to be granted the same Visa privileges as real athletes entering America for traditional sports. The LCS Finals will feature top pros from around the world.
"This is a huge moment for eSports, as it shows that the US government recognizes a game as a professional sport," said Hart. "What it means for League of Legends specifically is that international players can get Visas to come and compete in the US professionally."
"What pro gamers have that is similar to real athletes is the drive to become better," said Van Le. "Also, gamers have to build up the mentality to survive through long hours of playing games and not let it affect their gameplay and also not be intimidated. This is also the same in real sports, where if they don't have the right mentality, they won't go far or last long if they are intimidated or scared."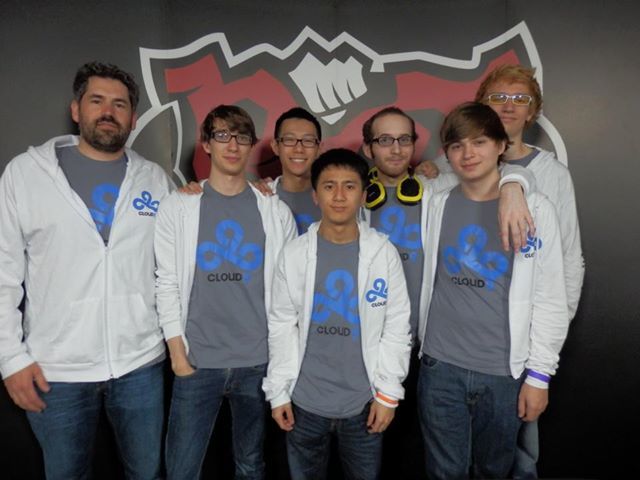 Lam said for those gamers who think they have what it takes to go pro, "Get into Challenger and shoot for Rank 1; if you are good enough, people will notice you."
"You have to love the game and strive to become the best," said Van Le. "You also have to make a name for yourself in the game and climb up the ladders to make other people look at you. You also have to know how to communicate and be able to get along with other people, if you want to play competitively with a team."
Aspiring pro gamers do have more opportunities to get involved today than ever before.
"Opportunities for gamers to get into eSports has grown significantly over the years," said Scuderi. "The biggest new ones are the LCS for League and the WCS for Starcraft 2, which both are huge opportunities for players to show off their skills to the world. That's also the route that got me and my team to a pro level. In the beginning, there were just monthly tournaments that only the best could enter and win, which made eSports a lot more exclusive. But now with the LCS, the chances for teams to get in and show their stuff is huge."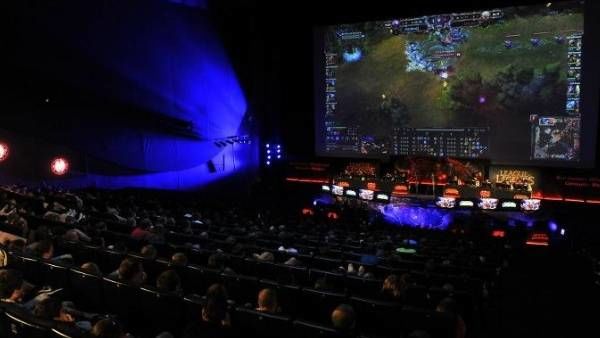 It takes a lot to turn pro, let alone make it to the best of the best and compete in the Finals at Staples Center. Hartman attributes most of his success to hard work and having the right attitude about the game.
"League is a very complicated game, so the only way to really master it is to put a lot of time and effort into learning all the different aspects about it," said Hartman. "Hard work and determination are keys for understanding the game, but it doesn't matter how many hours you put into the game if you don't go into it with the right attitude. To succeed in League of Legends, you have to leave your ego outside of the game. It's really easy to get caught up in trying to look good and always having a good score, but at the end of the day, with League of Legends being so big, there's always going to be someone better than you. And you can often times learn more from losing a game than you can from winning one.
That being said, to compete at the highest level, you need to have a good mixture of confidence and humility. Confidence is important because the game moves so fast and if you hesitate, you're going to get left behind and second-guessing yourself is never good. There's no shame in confidently doing the wrong thing, because that's the easiest way to learn."
Scuderi got involved in eSports through a long journey of gaming. After playing a lot of different games, he ended up playing League of Legends competitively at the right time.
"Every game that I played I would always try to play at the top level, whether it was the difficulty rating or just getting really good at the game," said Scuderi. "This mentality helped me get really good at League of Legends, which eventually took over my life through playing with friends and practicing every day."
League of Legends will be the focus this weekend, but StarCraft II will take the spotlight next month with the BlizzCon WCS Championship. Now if only eSports fans could only all just get along.
"I think it's dumb for fans of each game to hate on each other," said Hartman. "I've played both games and I can say that each of them is really good in their own way. League of Legends is a MOBA and Starcraft II is an RTS, so they're just different. Both games want to drive eSports forward, so there's no reason to hate."
There are certainly enough fans to support all the games, which include Halo 4, Dota 2, Heroes of Newerth and Call of Duty: Black Ops 2. The future looks bright for pro gamers and fans of electronic sports.
"ESports has grown at an exponential rate in the past few years, especially with the addition of the LCS," said Hartman. "I think that it will keep growing for the foreseeable future. It's hard to say where it'll be in five years, but I'm very confident that it will be bigger than it is today."
Published Oct. 4th 2013