Devolver Digital Mike Wilson Talks 'Good Game' ESports Documentary
Devolver Digital co-founder Mike Wilson premiered the company's first foray into film, the Evil Geniuses eSports documentary Good Game, at SXSW 2014.
Devolver Digital has been a champion of independent games since former GOD Games and Gamecock founders Mike Wilson, Harry Miller, and Rick Stults, founded the Austin studio in 2011. The company expanded into the independent film business at SXSW 2014 with the premiere of the eSports documentary, Good Game, which chronicles the lives of pro gaming team Evil Geniuses. Wilson, who's been in the video game industry for decades, explains why this film could help eSports attract even more fans in this exclusive interview.
How have you seen eSports evolve since the CPL days (which had Dallas origins)?
The CPL did a lot to institute the founding concepts of pro gaming in the beginning. The biggest problem facing the CPL was that there was no way to directly connect with fans as livestreaming technology just wasn't in place at the time. Three things happened in the late 2000s that resurrected awareness of pro gaming. First, a rising popularity in the MOBA genre in North America, thanks in large part to Riot's League of Legends, opened up that avenue of competition for online gamers who wanted something different from FPS games. Second, an incredibly long console cycle and lower costs of decent hardware gave rise to more gamers on PC. Third, and probably most importantly: livestreaming exploded.
What impact has livestreaming had on the recent global success of eSports?
Hands down, livestreaming is the most important component of all of the factors that have contributed to the growth of pro gaming. There's now a direct connection to an audience that can tune in to support their favorite team anywhere in the world, anytime of day. It's allowed sponsors a broader reach, events to be publicized globally and has created entire new market sectors for livestreaming – Twitch and YouTube now dominate the media landscape for all video games, not just pro gaming.
How has eSports helped keep PC gaming front and center for a global audience?
It has definitely helped, but other factors come in to play as well: the long console cycle, Steam, which has been a constant in the PC gaming industry, and the rise of indie games, for example, has been a driving force among fans who want to get the broadest scope of what games have to offer. Smaller independent titles now compete on the same level as blockbuster budgeted AAA titles – that's a recent development in the games industry in the past few years.

I think competitive gaming has helped the high-end hardware industry stay front and center more than anything – those players need the most advanced systems they can find. With the new consoles implementing livestreaming features, however, I'm going to be very interested in how that affects the PC industry in years to come.
We've seen League of Legends sell out the Staples Center and now Dota 2 is aiming for a German soccer stadium sellout this summer. How big do you think eSports can get?
As long as the games can keep the fans engaged I think there's always room for growth as new generations of players become introduced to this level of gaming. One of the biggest hurdles facing the industry is that it's tough to harness attention spans across a wide demographic – younger fans may gravitate away from what's seen as "established." The industry should be quick to embrace new technology and new games.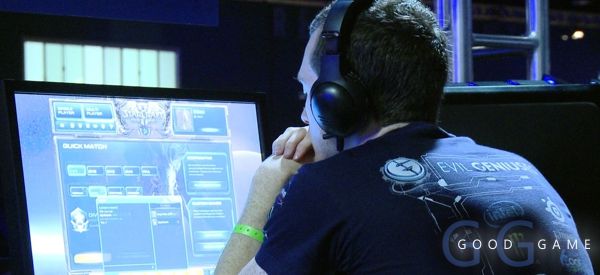 Why did you choose Good Game for your film line-up?
Good Game was immediately appealing to us as an engaging documentary, first and foremost. The concept appealed to us instantly, of course, given our (Devolver's) leadership and experience in the games industry, but it was the quality of the film overall that allowed us to consider it for distribution. The goal of Devolver Films, like our games side of the business, is to locate those "diamonds in the rough" and put muscle behind it to get it out to as wide an audience as we can.

Seeing what the players go through on a personal and professional level really helps the audience to understand that these aren't just "nerds with no friends" – but rather incredibly intelligent, complex people under a pressure not many people understand.
What did you learn about eSports from this doc?
I'm in a unique position of having been in the gaming industry for the past twenty years, but more than anything the documentary brought home an understanding of what the players go through on a daily basis and the pressures that each one of them face – internally and externally. I'm not sure if you know this but the Internet can be a harsh place when you're in the public eye in the games industry. There's an incredibly tough outer shell you have to develop when you're on the development side of games and being a pro gamer is no different, it actually might even be harder given how harsh online criticism can be.
What impact do you hope this Good Game documentary has in opening people's eyes to this eSports phenomenon?
Like any good documentary, Good Game has the chance to open up an understanding of professional gaming and the games industry to an entirely new audience. We've come a long way from the days where 100% of outsiders assumed gamers were nerds with no friends but there's still a long way to go in humanizing gamers – especially professional gamers. If anything, the exposure can help generate a greater understanding of our culture as a whole.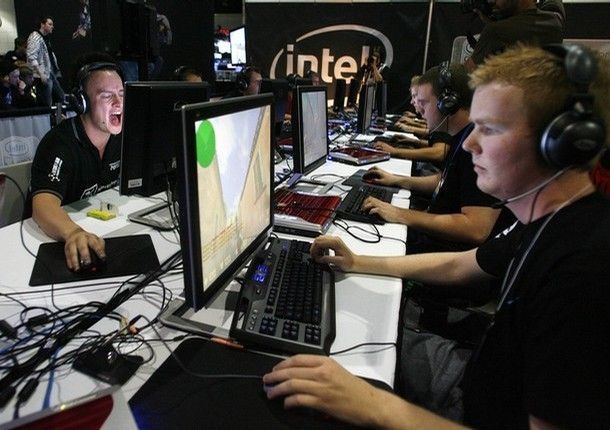 Why is SXSW a good venue for Good Game?
SXSW is the perfect blend of the arts and technology – so it's a perfect venue to debut Good Game. Devolver is also based in Austin, so debuting the film for our hometown crowd allows us to go big and throw an epic premiere party too.
How high do you think this film can go given the word of mouth of eSports fans around the world?
The sky's the limit – we'd love to see this take off among pro gamers and fans, but I think our true measure of success will be if viewers who aren't familiar with eSports come away with a greater understanding of the culture surrounding pro gaming and humanizing the folks involved.
What role do you see films like this playing in your multimedia company, especially since the focus is on gaming?
Good Game is a terrific crossover in that it straddles both sides of our business incredibly well. Great projects that can capture both sides of Devolver have to be first and foremost high quality and engaging – Good Game does a great job on all fronts. Nine Hour Films is an impressive production team.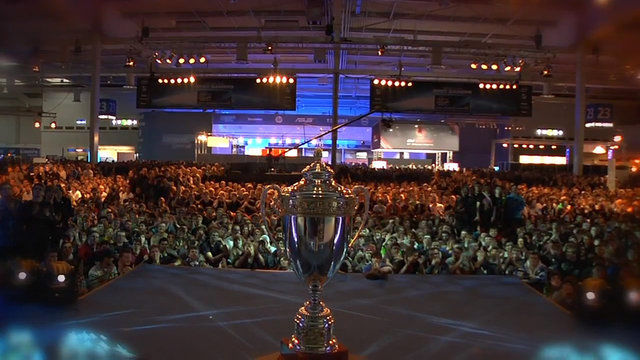 How is eSports impacting the type of games you're developing?
Devolver's focus in the games space is to find unique IPs from independent developers and help them grow their vision. We have cultivated a solid fan base of gamers looking for great, engaging games by staying very centered on this goal. I think if there's anything to be gained or learned for us if we take a look at professional gaming today is that creating and staying true/serving your culture is the best service you can offer gamers. There's something inherently authentic about just going out and playing the best game you can, and we feel strongly that delivering the best games we can – in whatever form or genre that takes – helps us succeed for our audience.
Are there too many MOBAs entering the market? What's the challenge of innovating with games in eSports?
I don't feel there are too many MOBAs just like I don't believe there are too many RPGs or Shooter or Puzzle games. Keeping things fresh and not being afraid to be unique is something that is plaguing MOBAs at the moment, but like any other genre there is always going to be critics, copycat games and bad rip-offs. Right now the games that are on top are in their glory days. When World of Warcraft was on top of the MMO space there never seemed to be room for anything else, but today there are several successful MMOs doing quite well. MySpace and Napster weren't the most favored platforms after something new came along – it's just a matter of the right innovation at the right time.
Published Mar. 12th 2014