200 Games Later, Mario Must Die
One tired gamer thinks that the gaming industry needs a bit of a break from Mario.
I don't like Mario. No, that might be a little too polite. I really don't like Mario. No, still not right. I despise Mario. I can't stand him. Nope. Still wrong.
I hate Mario. I hate how I can't enter a game store without tripping over a Mario game every five seconds. I hate how every ad for a Nintendo product bears his face. I hate his obnoxious mustache and his stupid overalls. But why? Surely I must just be a little jaded now that I'm an adult in the big, immature world of gaming.
Games such as Metroid and Star Fox have been left behind while Mario is everywhere.
In a world where we have Metroid, Star Fox, F-Zero, EarthBound, and Pikmin, Nintendo has decided to almost entirely ignore these franchises, save for the cameo appearance in Super Smash Bros.
Instead, we get Mario. All the time. Every year. Every season. The last Star Fox game that wasn't a remake was released seven years ago. The last EarthBound game was released seven years ago, though the US never saw it. The last F-Zero game launched nine years ago. Pikmin recently got its third game, and Metroid and Zelda both have a decent stream of games every few years, some of which are better than others; but none of these titles throw Nintendo into a foaming frenzy like their favorite little plumber.
Mario has been featured in over 200 games.
I understand the appeal.
Mario is a mildly endearing little stereotype who runs around saving the day. I get it. But consider this: Mario has been in over 200 games. Of those 200, over 70 were released within the last decade. Let that sink in for a bit. That's a new Mario game every other month, while some years could have featured a new game every month.
Look at Assassin's Creed and Call of Duty. The games are well received, and generally well-made, or at least competent (like most Mario titles), but gamers don't care. Gamers are tired. Halo was massively successful. Imagine if Microsoft released half a dozen Halo games every year. It's just hard to miss a character or franchise when you can't go a day without running into a new game featuring their face plastered on the cover.
Nintendo loves tradition the same way that Valve loves to not make games. Their games are almost always solid titles that will give you countless hours of playtime, and they are generally enjoyable for every age. But when it's the same character. Doing the same things. Several times. Every damn year. It gets tiring. It gets old. It gets stale.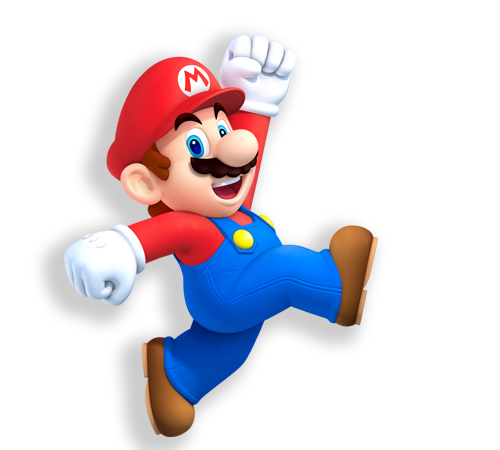 That's what Mario is: stale.
Mario games are very well-made and are among the best in each genre they're in, but the acclaim rings hollow when you don't have time to miss the character. I miss Tomb Raider. I miss Dragon Age. I miss The Elder Scrolls. I miss Alan Wake. As much as I would probably enjoy playing a new, full game from these franchises every month or two, I wouldn't want to. The joy of more of your favorite series quickly fades when there's just too much of it.
Mario is a good franchise. Its target audience, myself included, enjoys almost every game. Nintendo just needs to take a step back and let the myriad of IPs that deserve our appreciation get a bit of our time instead of fixating on one, tried and tired IP that desperately needs a bit of a rest.
The Year of Luigi was a good start, but it's not enough. Luigi, charming as he is, is just an offshoot of the problem. I want to want a Mario game again. I want to cheer for a plumber who changes outfits more often than Queen Amidala. I want to enjoy smashing blocks, throwing fireballs, and jumping through the air. I want to enjoy stomping on sentient mushrooms and turtles while I use their shells as weapons.
I want to be able to miss Mario.
Published Dec. 8th 2013