DSA: Profile of Community Manager Andrew "Tamat" Beegle
Dragon Slayer Awards: The only awards show for gaming communities, decided by the gaming community.
Andrew Beegle (known also by Tamat) is a Lead Community Manager for League of Legends. This year he is up for a Dragon Slayer award for Community Manager.
Andrew has had an impressive resume, with eight years experience managing online communities. Until September 2010, Andrew was a community manager with NCsoft and their MMORPG Aion. While working on Aion, Tamat said this about improving community interactions:
There are always ways to enhance and improve communication between a game development team and its players.
Tamat has a history of dealing professionally with LOL problems, and is known for being a gamer, reviewer, writer, and for developing content and programs focused on the gaming community.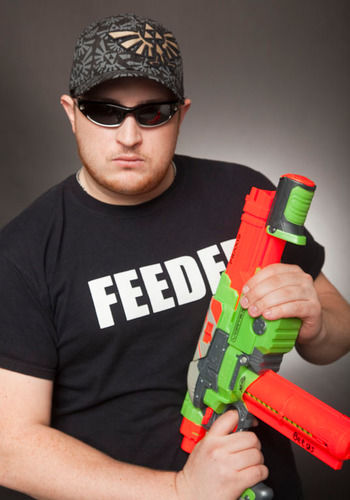 Andrew Beegle has a large following on twitter, with over 38,000 followers. If you've interacted with Tamat in the last couple of years since he's taken over as Lead Community Manager for League of Legends, then you can understand why he's been nominated for Community Manager.
Published Aug. 16th 2013