Battlefield 4 PlayStation 4 Patch Released
The PlayStation 4 patch for Battlefield 4 was released today! Will it finally solve all the issues?
Battlefield 4 came out on the PlayStation 4 when the console released a little over a week ago. DICE had already been experiencing problems supporting the traffic generated from Xbox 360, PlayStation 3, and PC players, and it was really no surprise when I heard about the crashing that was occurring on the PS4. Us "last-gen" players have seen a number of problems including bugs in campaign mode, crashes, and even early problems with connecting to a server.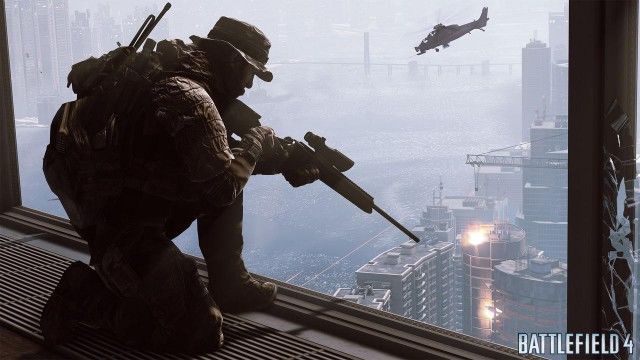 Today, DICE has released yet another patch, but this time for the PlayStation 4 players to fix some of the common crash issues and other bugs found. Some of what the update will attempt to fix, according to the update notes, is:
Fixed common crashes that could occur when changing weapons or maps.
Reduced the probability of a corrupted save file in the single player campaign.
Fixed a crash occurring when resuming the single player campaign.
Fixed a bug where accessing PlayStation Plus subscription resulted in a connection error.
Improved performance when shooting at destroyed Levolution objects.
Hopefully this new patch will fix some of the issues that we have all had to deal with since the horrible launch of Battlefield 4. I understand DICE and EA wanted to beat out Call of Duty: Ghosts but I would have rather waited for a great game than receive a broken one that I have to update twenty times before I can actually play it.
Okay, that might be an exaggeration but many Battlefield players feel just as frustrated with what could have been an awesome new addition to the Battlefield series. How is your Battlefield 4 experience going? And if you have updated your PS4 version, share below if the patch helped at all or what problems you are still having with the game.
Published Nov. 27th 2013