Top 5 Most Anticipated Games of PAX East 2014
5 Games I can't wait to get my hands on at PAX East 2014!
PAX East 2014 is officially 10 days away from happening. There will be hundreds of games showcased at the convention. Most of them will be from independent developers, but we'll also see games showcased from larger developers like Square Enix and Ubisoft. Everyone has games they're looking forward to at the event. These are my top 5 most anticipated games of PAX East 2014.
#5 Hotline Miami 2: Wrong Number
Hotline Miami 2: Wrong Number is a sequel to the original Hotline Miami which was released back in 2012. The game will retain the entire unique and violent top down action that was presented in the first game. Hotline Miami 2 is set to take place a little bit after where the first game left off, but story details are still scarce at the moment. Be sure to expect more '80s influences, trippy and psychedelic visuals, and a once again stellar soundtrack from developer Dennaton Games and publisher Devolver Digital. Be sure to have your animal mask ready when Hotline Miami 2 sails into PAX East 2014.
#4 Child of Light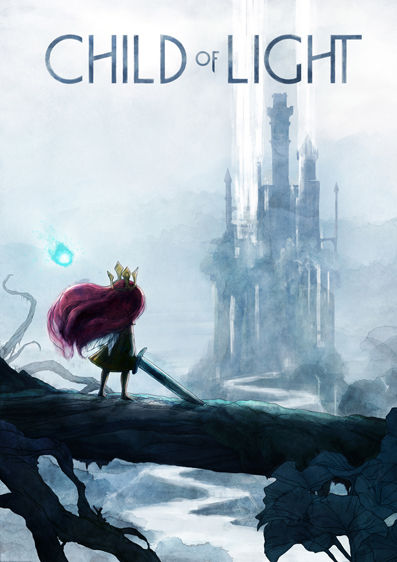 Child of Light looks to be the most beautiful game that will make its way to PAX East this year. A platforming turn-based role-playing game developed by Ubisoft Montreal and published by Ubisoft. Child of Light looks to tell the story of Aurora, a little girl who needs to return to her homeland to defeat the Queen of the Night. The sun, the moon, and the stars are being held captive and it is up to Aurora, her companion Igniculus the firefly, and more unlikely companies to restore light and peace against the Queen of the Night.
Child of Light is set to use UbiArt Framework, the same engine used to display the great visuals that were previously showcased in games Rayman Origins and Legends. Child of Light will feature classic turn-based RPG gameplay and a diverse and versatile crafting system to create new items, armor, and weapons to aid you on your quest. Child of Light is set to be released to weeks after PAX on April 30th, and I can't wait to see if I'll have a reason to purchase it.
#3 Shovel Knight
Since the first time I saw Shovel Knight last year, I fell in love with the title. A classic side-scrolling action title reminiscent of games like Mega Man and Castlevania. The game claims precision-based platforming and robust boss fights. Shovel Knight looks to bring back the challenge from the 8-bit era of games that we once knew. A classic story of a knight in shining armor coming to save his beloved princess from evil. Shovel Knight looks to dig its way into our hearts in the spring, but you can get a nice taste of it at PAX East.
#2 A Hat in Time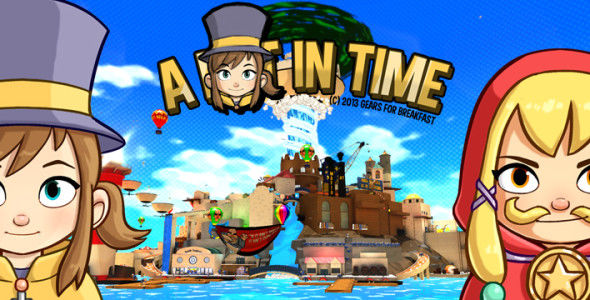 A Hat in Time is a collectathon adventure game developed by Gears for Breakfast. You control as the protagonist Hat Girl, as she travels through time to defeat the evil Moustache Girl. With time on your side you'll be able to change the course of the game and take down vicious enemies. The game plays like platformers from the Nintendo 64 era. Collecting items and completing quest to progress through the game. It'll feel like we finally got the spiritual successors to games like Banjo Tooie or Donkey Kong 64. If you're a fan of games like Super Mario 64, Banjo Kazooie, or The Legend of Zelda Ocarina of Time then A Hat in Time is probably on your radar. Pre-order the game and try it at PAX. You won't regret what looks to be a hilarious and adorable little game.
#1 Transistor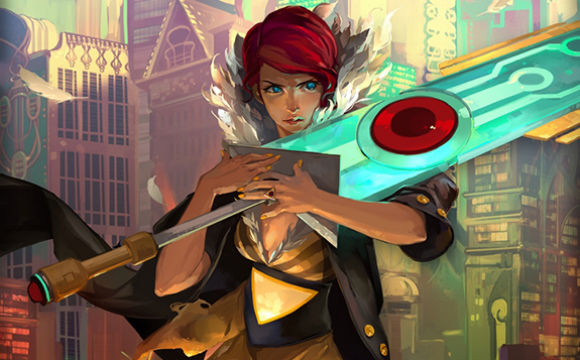 Transistor is the spiritual successor to my all-time favorite indie game, Bastion. It's a sci-fi action RPG by developer Supergiant Games. Enemies called The Process are in pursuit of the protagonist Red, as she has in her possession an intelligent and powerful sword called the Transistor. Transistor's gameplay consists of free movement in real-time, but with a mechanic called the planning mode. A red bar is displayed on the screen, and when filled Red can use a bunch of commands to take out her foes. Strategy is key because you have to wait for the bar to refill before you can use more commands. A good comparison is Final Fantasy 13's gameplay, but used in a more unique way with high speed. Transistor is a game everyone should get a chance to play, and if you're a fan of Bastion it's a must.
With so many games at PAX East being showcased this year these aren't the only ones I am excited for. What games are you guys looking forward to at PAX this year? Leave a comment below and hopefully I'll see some of you guys there.
Published Apr. 1st 2014