A Kid at Heart: A 48-year-old's Favorite Game
Find out what a 48-year-old's favorite game is!
Today I interviewed Diego, a 48-year-old who calls himself a professional gaming driver and a professional driver in real life. Although he isn't a professional driver, Diego used to race cars and motorcycles back in the day in the open fields of his home Country Ecuador. When he was around 17 he entered several amateur motocross competitions in Quito. He raced in his red Honda CR motorcycle and won several trophies racing at the Mercado Mayorista track. He won 2nd place in the province and 6th place at nationals.
Although he doesn't race anymore, he still holds racing close to his heart. He now spends his free time watching race track games online or on the television and playing racing games on his Xbox 360.
GS: What's your favorite game?
D: I enjoy playing Dirt 3. It's a rally racing game.
GS: Besides the fact that you love racing, why do you like this game specifically?
D: I love the game because it is challenging, difficult and stressful all in the right ways. I also love how realistic it is (the graphics look very real). I also enjoy how the game gives you options to choose so many add-ons and functions (for instance, automatic, manual, beginner, professional, etc.)
GS: Which car is your favorite one to race with?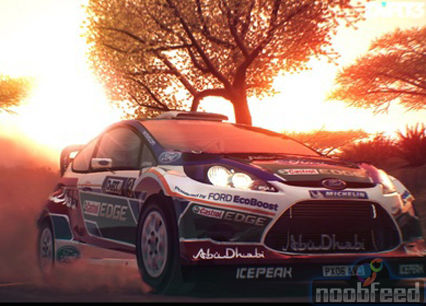 D: My favorite is the Ford Focus.
GS: Why do you prefer that one?
D: Because it has a lot of power, it has nice handling and it's fast.
GS: Which track is your favorite and why?
D: I enjoy racing in Monte Carlo because there's a lot of snow. The snow makes the roads very slippery and like the challenge.
GS: Tell me about the most challenging track.
D: Finland is the most challenging because there's a lot of dirt, gravel and jumps.
GS: Last but not least, tell me about your experience racing in Finland.
D: I crashed a lot, haha! It's very difficult because you drive through a narrow road that is between trees. There are lots of fast curves, which makes turning difficult.
Published Oct. 10th 2013