Creating the perfect nursery for your infant or toddler can mean using Build / Buy Mode CC in The Sims 4. While there are already a lot of options in game, sometimes you just need to find that perfect crib or correct color wallpaper. Here's a collection of the 10 best The Sims 4 Build / Buy Mode CC for your infants and toddlers.
Boho Baby Bedroom Pack by Sixamcc
This CC pack is filled with charming nature designs, muted colors, rattan and wood furniture, and more. The Boho Baby Bedroom Pack includes 32 different items, including a mobile, chalk board, and crocodile toy.
Toddler Stuff Pack Mods by PandaSama
The Toddler Stuff Pack is another completely stuffed offering. Containing mods to make it so you can interact with the rocking horse, a new toddler basketball hoop, toddler swing and napping bag, these items give more options for your little Sims.
Little Forests Wallpaper by Gladlypants
Having custom item options is great, but no amazing nursery is complete without cute wallpaper. The Little Forests Wallpaper CC offers 14 different swatches to match your room's aesthetic.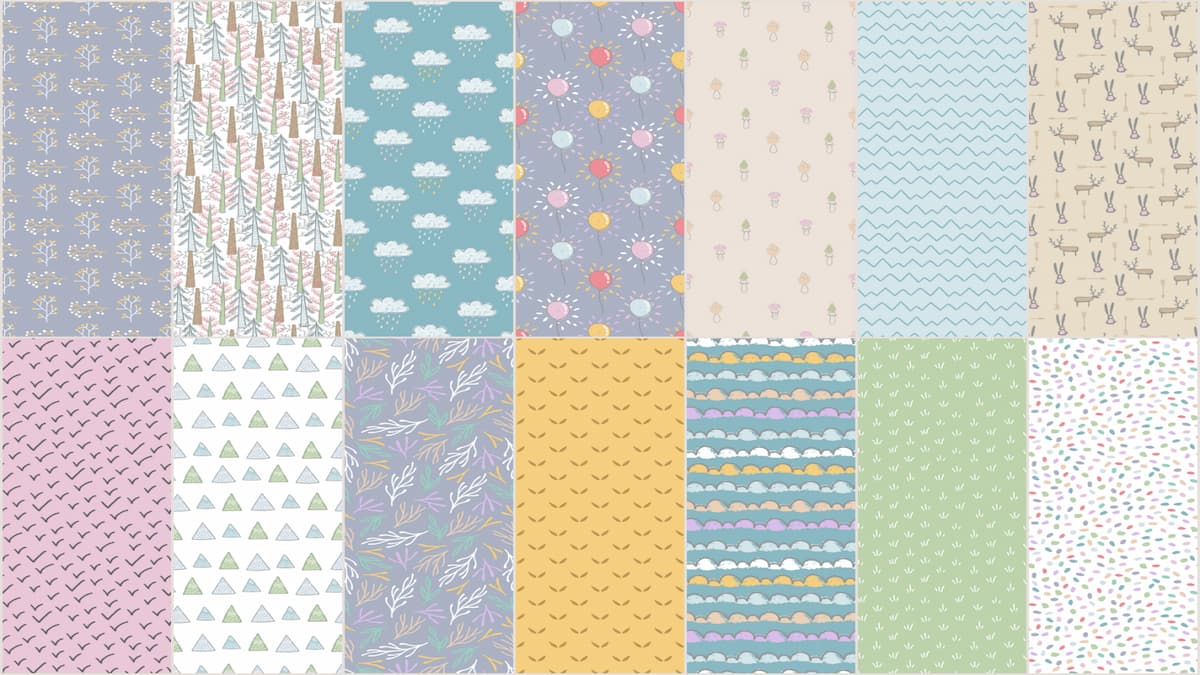 Image via Gladlypants.
Tuesday Magic Clutter by Jennifer JenniSims
Looking to add a little clutter to make your baby's room more realistic? Say no more. Tuesday Magic Clutter offers a variety of toys to fill the nooks and crannies.
Infant Playmat by Sims Labs
Looking for more options for the playmate but not liking what the game offers? With six patterns to choose from, you'll want to check out the Infant Playmat by Sims Labs.
Wall Deco "Baby" by Annett85
Just about every nursery we've seen has wall decorations. Whether wooden blocks spelling the baby's name, or baby themed paintings, there is something adorning the walls. If you're looking for that same feeling then look no more as Wall Deco "Baby" offers you 20 designs to decorate your nursery walls with.
Candy Nursery by Syboulette
If you like pastels, the Candy Nursery CC pack is for you. With a retro feel and 31 functional items, the pack is loaded with options. It even comes with a neutral colored swatch if you don't happen to like pastel.
Invisible Crib Mod by Severinka_
The great thing about CC is you can create all the custom cribs you want to fit your Sims' style. Sometimes you'll need a mod to make them actually work in game. With the Invisible Crib Mod, you'll be able to use all those cute cribs without a worry.
Bioshock Crib for Infants by Simverses
If you're a Bioshock fan this CC will make you smile. Two custom Bioshock cribs featuring designs from the game, as well as swatches for matching infant attire, you can bring Bioshock to The Sims 4.
Luxe Nursery Baby Changing Unit by PlatinumLuxeSims
Last, but certainly not least, is a classic take on the changing table. Featuring a simple design, the Luxe Nursery Baby Changing Unit fits into any nursery. Not a fan of white? There are multiple color swatches to choose from.
Those are the 10 best Build / Buy Mode Sims 4 CC items currently available. From modding your crib to full nursery designs, these entries cover a range of infant and toddler wants. For more The Sims 4 guides, check out our helpful guides library.
Featured image via SixamCC.
About the author