The hype and activities included in the Halloween season only happen once a year, so you should take advantage of every Halloween-themed thing you can while the jack-o-lanterns are still spry and not brown and festering on your porch. Any proper Halloween aficionado will want to check out Steam's Halloween sale.
Sure, horror games, like movies, are fun year round, but are they 50% off year-round? No! So here's a few of the biggest horror games and movies on the market with some of the smallest prices they'll probably get (until next Halloween, probably).
Fran Bow (70% off)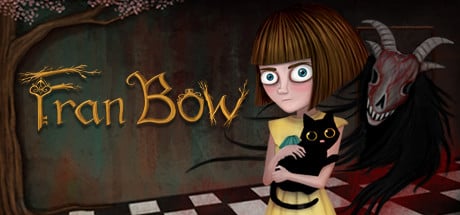 Fran Bow, a point-and-click adventure game, details the story of Fran Bow, a little girl trying to get out of an asylum, and then trying to get out of a forest, and then trying to convince some bugs to give her back her human body. Naturally, there's a cat guardian and a lot of blood, paired with the physiological dilemma of questioning everything and wondering if the pills Fran takes reveal the real world or obscure it from a young, impressionable mind. Point-and-click your way into Fran Bow's adventure for only $4.49.
LIMBO (85% off)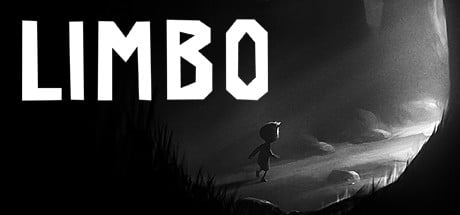 LIMBO, a puzzle, platformer game released in 2011, follows a young boy in a black and white adventure through LIMBO as he searches for his sister. Because LIMBO is an older game, I would normally hesitate to add it to the list if not for the fact that its usual price of $9.99 was slashed for this killer Halloween sale, so LIMBO is available for $1.49.
Like, that's the price of a candy bar. That's the price of a Red Box movie. Why waste your money on candy you could trick-or-treat for or movies you can find on Amazon Prime when instead you can run from spiders and try not to get electrocuted in LIMBO?
Amnesia Collection (90% off)

You ask anyone who likes playing horror games what game scares them the most, and 11 times out of 10 they'll answer Amnesia.
Okay, so maybe not everyone is spooked by unhinged jaws and chases that happen by invisible monsters in water, but you can't tell me that 90% off two titles isn't a scary good deal. Get Amnesia: A Machine for Pigs and Amnesia: The Dark Descent for only $3.49, and you can finally join the crowd in admitting that Amnesia is kinda the scariest game ever.
Friday the 13th (50% off)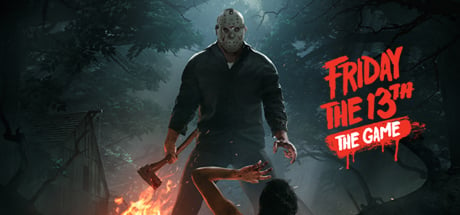 Over the outdated-but-still-good games? That's fine, too, because recently released Friday the 13th: The Game is also a part of this sale. Released in May of this year, you can either play as Jason and kill your friends or play as the camp counselors and die at the hands of your friend in this slasher multiplayer game.
One thing's for sure: you have to have friends (and $19.99) to play this game.
Dead by Daylight (50% off)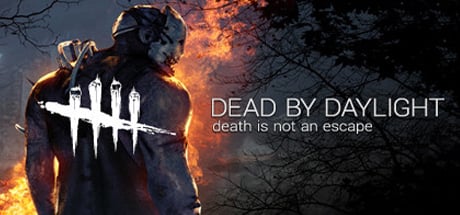 Okay, so finding friends isn't a problem for you, but maybe finding good multiplayer games is. There's only so many times you can have your stars taken from you in Mario Party before you start wishing you could kill your friends–in game, of course.
Dead by Daylight gives you that opportunity. In this 4v1 horror survival game, one player acts as serial killer while the others try to survive. It's everything you love in the horror scene, except for you get to be a part of the action without actually dying in real life.
Survive until daylight and scare your freinds for only $9.99.
Emily Wants to Play (60% off)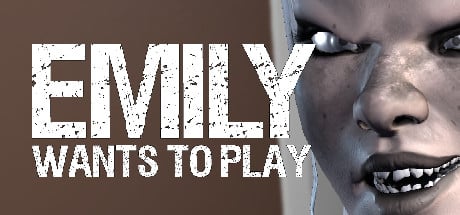 Sitting and staring isn't your thing? Prefer standing and screaming? Well, great news: VR games are on sale, too, and while some people prefer gore, some like the thrill of jump scares. Emily Wants to Play is a great horror game to help satisfy any heart that just wants to fly right out of its cage.
Released in 2015, the game follows the player who has to survive a few hours in a house haunted by dolls. The graphics aren't up to par with some of the other VR games available, but I'm sure that won't matter once you have the headset on and can only see the house around you, the boxes and dimmed lights, and that creepy-ass doll that pulls a Boo and only follows you when you aren't looking.
Get your cheap thrills and quick jumps for only $1.99.
Boogeyman 1 & 2 (85% off)

Like cheap thrills and grotesque monsters? Great. So do people who play Boogeyman, another in a long list of strategy games similar to Five Nights at Freddy's survival tactic of standing in one place and hoping you don't die –except this one is pretty good.
Being on VR adds another layer to the already latent fear of knowing, just knowing, that the Boogeyman is in your closet and he's going to get you. Or he's under your bed… or he's coming through the window…
What's great is that you can buy the first and second game as a bundle for cheaper than they would be in their individual sale price. So get both games–both!–for only $1.78.
FNAF Franchise Bundle (80% off)
You'll notice that I mentioned Five Nights at Freddy's already. What I didn't mention is that the entire franchise is a part of Steam's Halloween sale. All four games, plus Sister Location, are on sale for $7.35. W
ith this deal, you're made in the shade. And by shade, I mean you're hiding in a dark room, waiting for haunted animatronics to kill you, all while trying to solve the mystery of Freddy Fazbear's Pizza and figure out what the hell the "Bite of '87" is supposed to be.
Don't Knock Twice (40% off)
There's nothing quite like that thrill you get during the first few weeks of owning a VR headset: searching for fun and exciting games that look good and make you feel like you're actually in a dank, decrepit house.
Well, look no further that Don't Knock Twice. Released September 5, 2017, this VR game looks great, sounds scary, and makes you remember the good ol' days of playing P.T. over and over again until it was forcibly removed from your heart and dreams.
Try not to knock more than once in this game, available for $11.99.
Saw: The Complete Collection (49% off)
I've been talking about movies so much maybe it's time I start showing some–because yes, Steam has included movies in their Halloween deal. While most of them you can find on Netflix or Hulu, some you can't, like all seven of SAW's movies.
Yeah, dude. All seven.
Seven movies of blood and guts, bones breaking and limbs flying and Jigsaw being a conniving mastermind, all for only $38.87. Just in time for the newest Saw movie, too.
—
These are only 10 of the monster deals Steam is offering in their Halloween sale this year. Check out all the games I didn't mention but wish I could have over on the Steam store, and treat yourself to some screams this season–before the Christmas trees start coming out (or the sale ends) on November 1.
About the author