After a series of delays and an incredibly difficult launch of the new pirate-themed MMO Atlas, Studio Wildcard has announced the availability of the devkit that allows all players to create their own mods for the game.
This news was well received by true fans of the game, and they immediately started adding their own content to Atlas. This signifies a new period for all involved, as the game will now operate in a slightly different fashion.
If you want to try out all the best mods for Atlas, then you need to have a valid Steam account, a purchased copy of a game, and a subscription to a server that distributes mods. So check them out, and be sure to leave your feedback in the comments section below.
---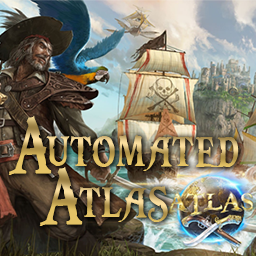 Automated Atlas
Are you tired of repeating the same actions over and over again? Then, how about using a mod that can do all of the mundane tasks for you while you and your company focus on the fun stuff?
The Automated Atlas mod currently offers two services: AA Collector and AA OCD Resource Box. The first one can automatically pick up items off the ground so that you don't have to waste time on each and every stick and stone. The other one collects items from nearby creatures.
Additionally, the creators of the mod have promised to bring even more automated services to the game, including Ammo Box, Building Helper, Crop Automation, Egg Collecting, Air Conditioning, and many others.
---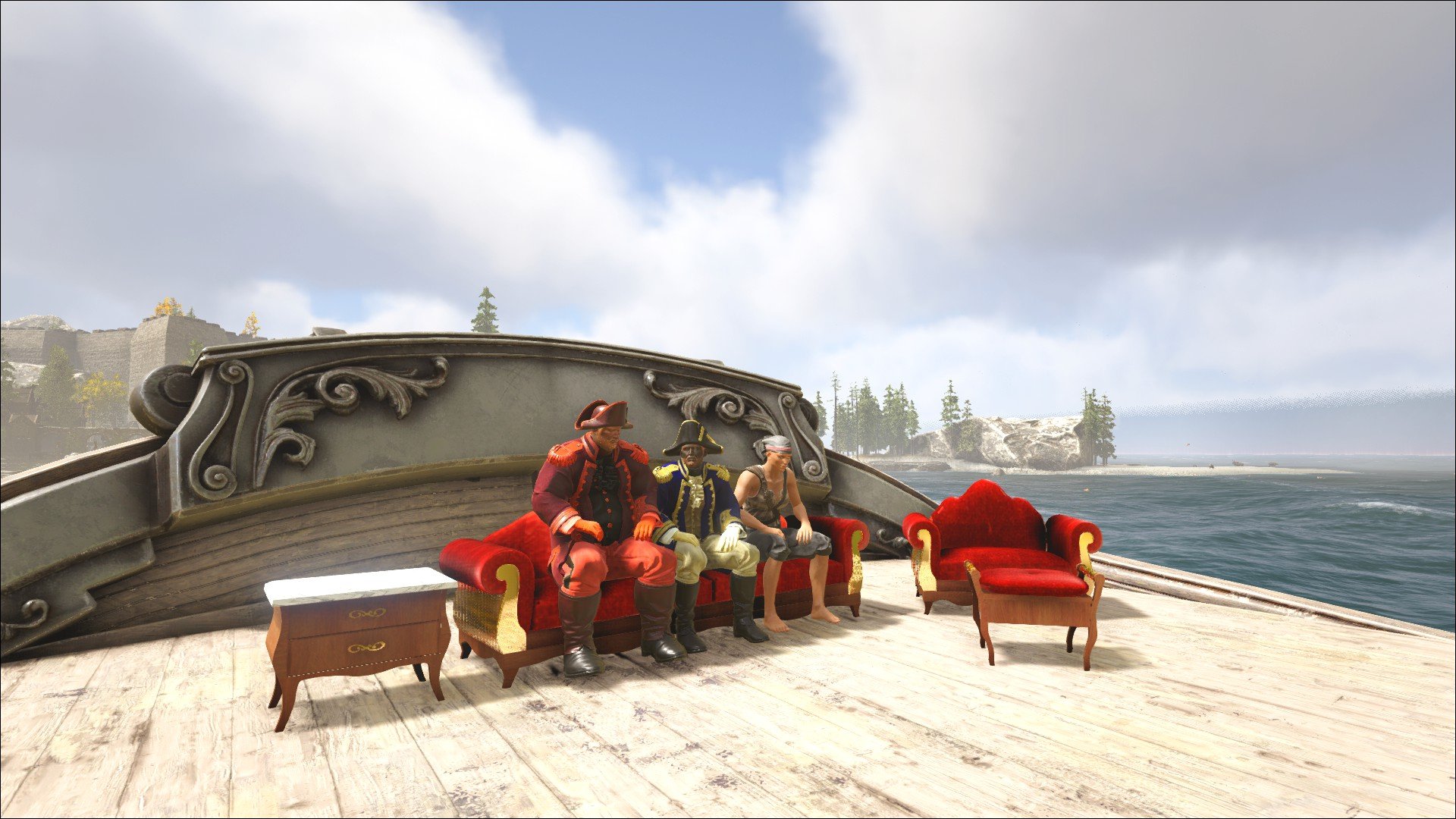 Peachy Atlas Furniture
Here's a sweet little mod for all the roleplaying enthusiasts.
Peachy Atlas Furniture adds a fair number of pieces of furniture that fit the time period in which Atlas is set. There is no exact year given to the events of the game, but it would be safe to assume that we're talking about the Medieval period here.
The mod adds a Peachy Furniture Bench to the game, which allows players to craft one of the following items:
Bunk Bed
Double Bed
Single Bed
King Size Bed
Bench
Dining Chair
Arm Chair
Dresser
Large Dresser
Large Shelf
Small Shelf
Bookshelf Large
Bookshelf Small
Sofa
Stool
Table
Round Table
Dining Table
End Table
Red Throne
---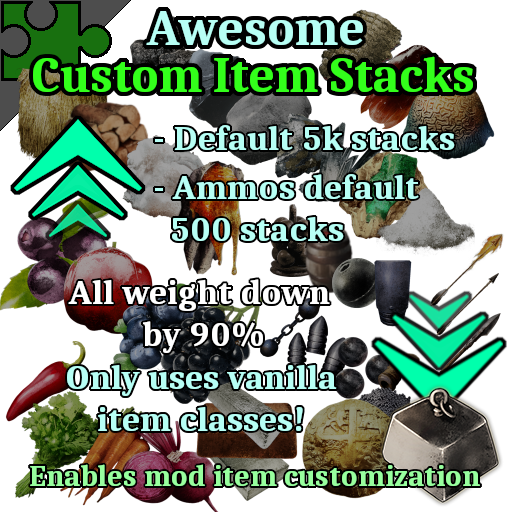 Custom Item Stacks
In service of realism, survival game developers often limit the amount of items a player can carry at once. This doesn't make the life of players very easy though, and some may wish to use so-called stacking mods in order to carry way more items than allowed by the vanilla game.
The Custom Item Stacks mod for Atlas does exactly that, and it allows you to carry so much more than you would usually be able to. The best part about Custom Item Stacks is that you will preserve all of the items you have collected even if you decide to delete the mod.
---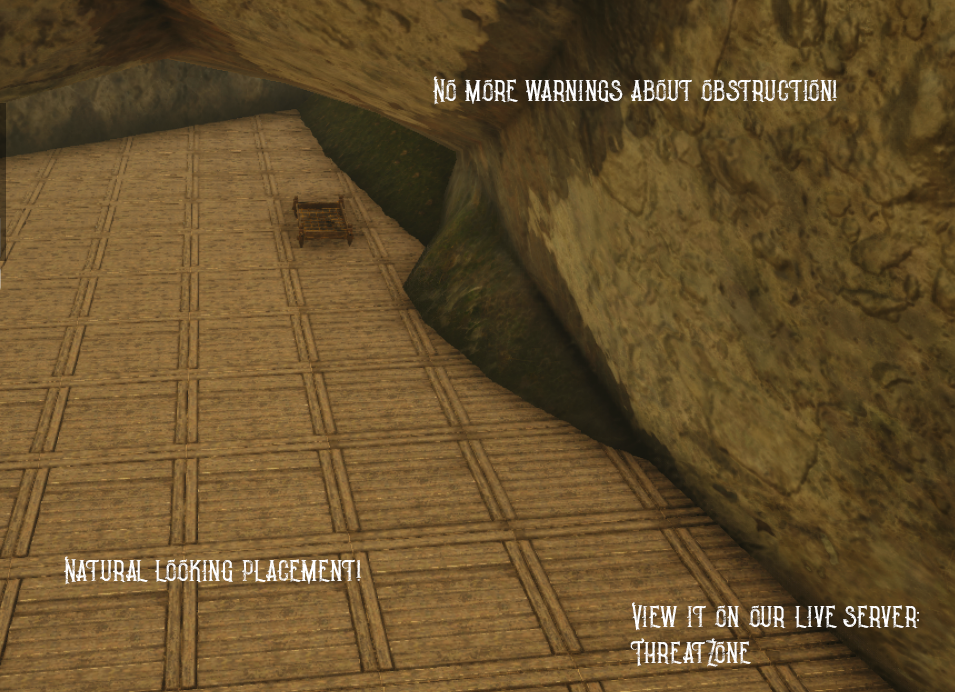 Threat Zone Structures
Every Atlas player knows how important it is to build a proper base that is able to hold off raids and other threats, such as wild animals. That is why mod creators on the Threat Zone server made this pack, which allows players to quickly and efficiently build well-protected structures.
This mod allows players to create structures without any collisions from walls, ceilings, floors, and roofs. It also includes elevators that are far more effective than the vanilla ones in terms of carry weight capacity and speed.
In the future, the mod will be upgraded with better lanterns that don't require an upkeep, a removal tool, and even more ready-made structures.
---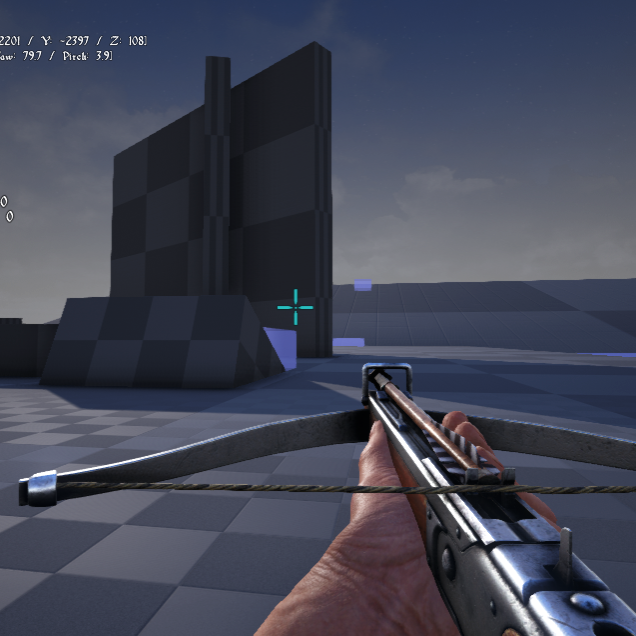 Weapon Crossbow
There are plenty of fine melee and ranged weapons in Atlas, but what about a crossbow? Well, now you will be able to craft one using this modded recipe.
Furthermore, Weapon Crossbow allows you to not only craft the crossbow itself, but also four different types of arrows:
Stone arrows
Metal arrows
Flame stone arrows
Flame metal arrows
---
Lemon Age
One of the most realistic, and potentially frustrating, features of Atlas is the aging system. That is, players don't live forever in the game, but instead they gradually become older and may even die from old age.
This can become a great obstacle for players who've invested a lot of time in the game, as they can lose everything they've been working on simply to aging. So, here's a mod that fixes this little nuisance: the Lemon Age mod.
With this mod, you will get a craftable item, under the Alchemy skill, that is capable of reducing your character's age by 15 years for just 250 gold coins.
Just imagine if you could do that in real life.
---
Tamable Alphas
Taming wild animals is a challenging task in Atlas, and if you aren't prepared well, then you can get easily overpowered by them. Some of the most powerful animals in the game are alpha animals, and taming them is not possible due to their strength and weight.
Fortunately, the Tamable Alphas mod allows you to tame alpha animals by reducing their weight.
Currently, only one animal is tamable with this mod, the alpha bear. However, more alphas will be available in the future, so keep your eyes peeled for updates.
---
TnM Gaming Server Mod Pack
If you're playing on the TnM Gaming servers, then you can use this mod pack to have your pirate crew perform repair work — something that is, unfortunately, not available in the vanilla version of the game.
Here are all the details about the TnM Gaming Server Mod Pack:
Your pirate crew will be able to repair sails, decks, and other structures
Repair work can only be activated while the ship is anchored
The crew repairs one strucuture piece every 60 seconds per crew member
All the repair work is free except for planks that cost resources from the resource ship box
If you've been looking for a better repair mod, then be sure to subscribe to TnM Gaming servers.
---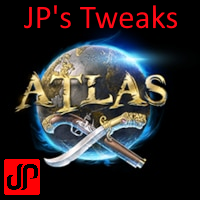 JP's Tweaks
Sometimes you don't have to change much to improve a game significantly, and this little mod adds just a few small but very important tweaks:
Adds tools, weapons, and armor that don't use the hotbar
Makes repair times 50% of initial craft times
Adds additional skills that cost 0 points and require their vanilla counterparts before they can be learned
This shortlist of changes will save you time on otherwise unnecessary actions. And on top of that, the creator of the mod will also add item stacks and storage boxes with more slots in future updates.
---
Atlas Join Control
Many players are not happy with the toxicity of the official servers in Atlas. That is why many survival enthusiasts are creating their own private servers, which allow them to run things the way that they like it.
Unfortunately, the game doesn't regulate the permissions of who can or cannot enter these unofficial servers, so it can get a bit messy for server admins. The solution to this comes in the form of the Atlas Join Control mod, which allows admins to grant or block a player's ability to enter their server.
If you are well versed in the JSON data formatting, then this mod may become your best friend when it comes to administrating a private server in Atlas.
---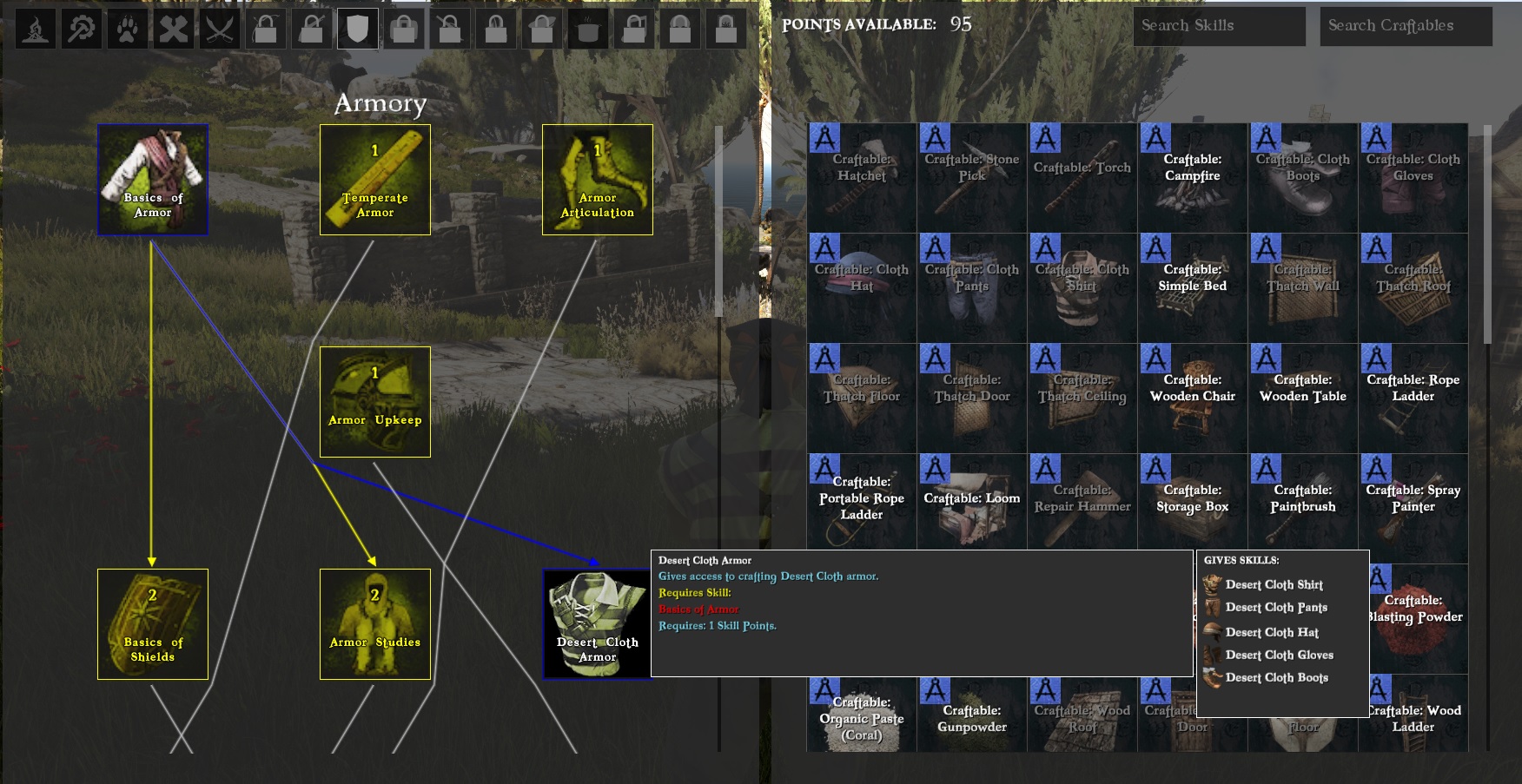 Desert Cloth Armor
The map of Atlas has a variety of biomes that range from very hot to very cold. Usually, players don't even dare enter the more extreme biomes due to the high risk of dying.
But if you are curious and still want to explore the hottest areas of Atlas, then this mod can help you out. Desert Cloth Armor allows you to craft a custom made armor set that will help your character survive extremely hot temperatures.
It can be learned in the Armory skill tree (Basics of Armor), and the armor itself can be crafted using Silk and Hide.
---
These mods should help you adjust Atlas's gameplay to your preferences. Be sure to check back soon for other Atlas guides here at GameSkinny.