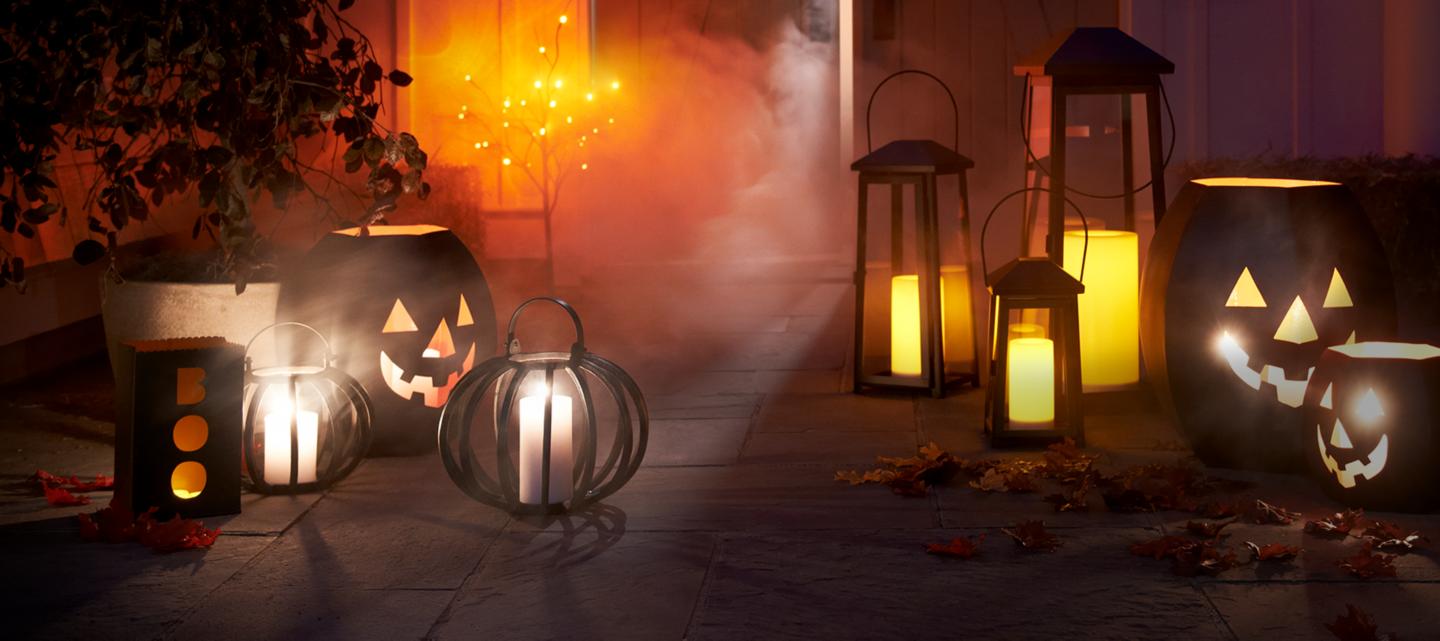 The sun sets early, the evenings are getting darker, and there's a certain something in the atmosphere that sets your hair on end. That's right, Halloween is almost here! But not all of us are fans of horror, blood, and gore, so what's a gamer to do if Resident Evil and Silent Hill are out of the question?
Never fear! We've got a list of the best 14 non-horror games (because 13 is supposed to be unlucky, right?) you can play in the run-up to Halloween without having to plug in your night-light. Plus, as an added bonus, these are almost all perfectly safe for you to play with the younger members of your family -- and this first one, in particular, should prove widely popular with that specific audience.
---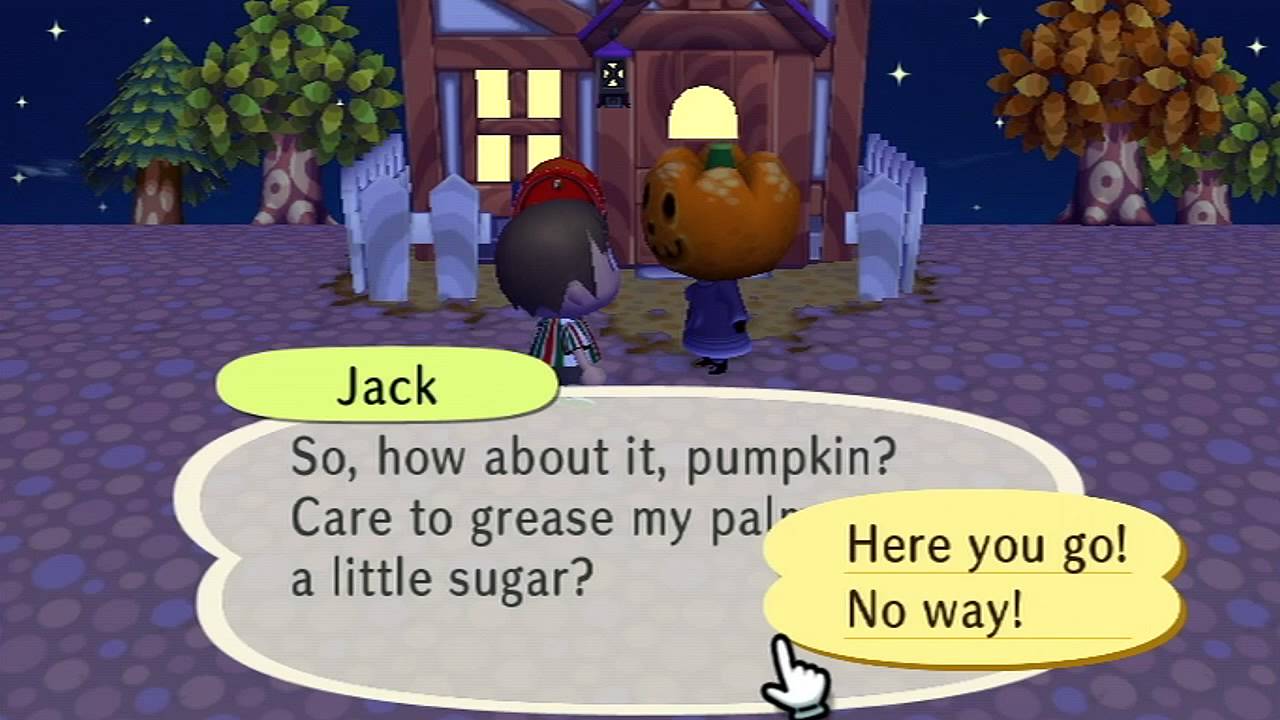 Animal Crossing
Of course, no Halloween game list would be complete without Animal Crossing. With the exception of Wild World, with its grudge against holidays, every Animal Crossing game has some form of Halloween festivity. Whether it be the GCN original's hunt for Jack to get Spooky furniture or New Leaf's wider array of activities involving month-long specials at the Nooklings' store, mask collecting, and neighbor-scaring, there's plenty to do throughout the month of October.
Later entries, especially New Leaf, allow you to customize your look down to the finest details, so you can always be in costume. Or you can just finish a long day by taking an evening stroll through your village, appreciating the change of scenery.
---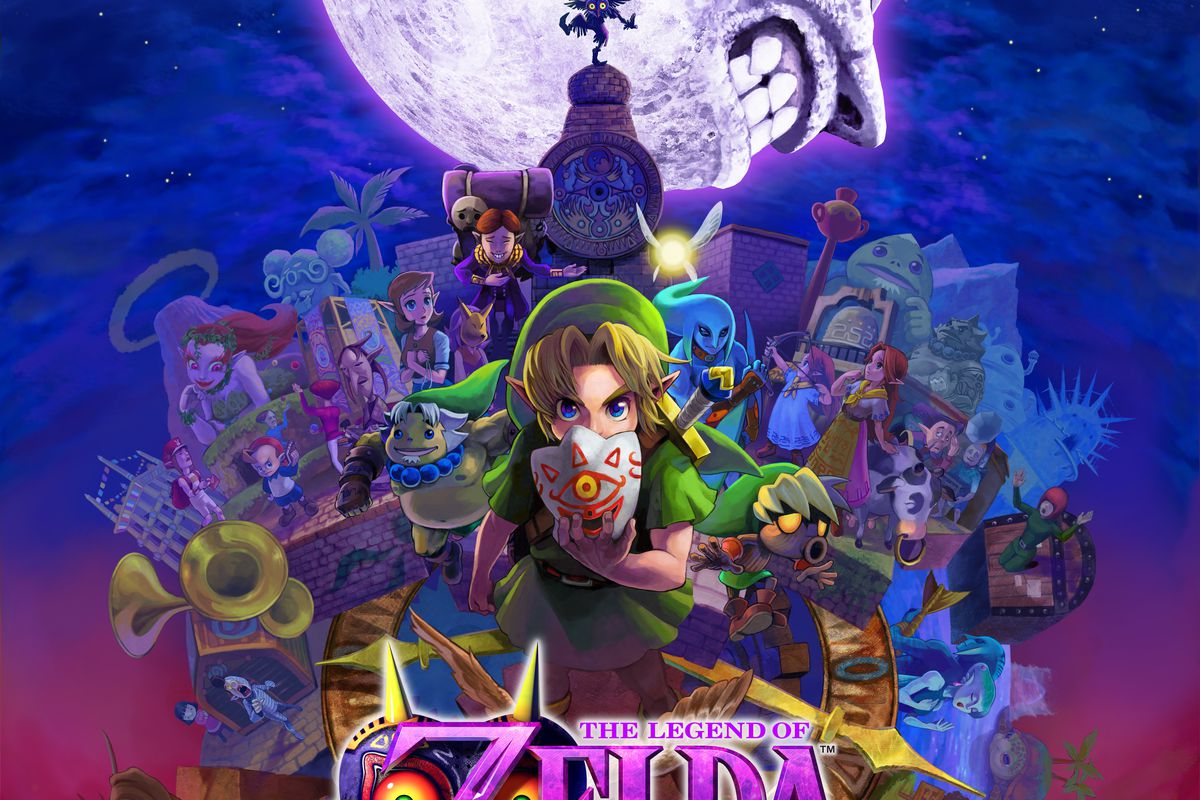 The Legend of Zelda: Majora's Mask
Arguably one of the darker entries in the LotZ franchise, The Legend of Zelda: Majora's Mask takes everything you know about the series' structure and chucks it out the window. Taking place right after the events of Ocarina of Time, The Legend of Zelda: Majora's Mask sees Link taken to the mysterious world of Termina, a land where time is quite short because the moon is going to crash into it in three days' time. From there, you travel through Termina's four main regions and try to uncover the mysteries surrounding the catastrophe and the enigmatic Skull Kid wearing Majora's Mask itself.
As you'd expect, masks play an important role throughout the game, providing new powers and abilities and even transforming Link into different Link-forms. Needless to say, the entire atmosphere is quite dark and broody, rivaling even Twilight Princess. And as the days progress, the people you interact with begin realizing their lives are about to end influences the way they conduct themselves in the game, with reactions ranging from desperation to quiet acceptance of their dark fate.
---
Puppeteer
Puppets are creepy, and that goes double for marionettes. Puppeteer manages to maintain that creepiness, yet makes it endearing by adding to it with a quirky, eerie aesthetic and a storyline pulled straight from a fairytale. The story begins when the Moon Bear King puts your soul into the body of a puppet to serve as a slave, but your troubles don't stop there. Before tossing you into his dungeon, the Moon Bear King also rips your head off -- but that sets the stage, so to speak, for the game's signature mechanic.
You acquire various powerups throughout the game, and these are incorporated via wearing different heads. Your journey takes you across the world and through a wide variety of landscapes, but it's all presented as though it's on a miniature stage, as you'd see with a real puppet show, complete with audience effects, props, lighting, and the whole works. It's a superbly tight platformer and a joy to play, plus there's the added bonus of it being a form of exposure therapy.
---
Metroid Prime
The Metroid games are known for creating eerie atmospheres and a sense of isolation, with the possibility of mortal danger lurking around every corner. Any game in the series would be suitable for Halloween (though some fans might say Other M is the most frightening of all, even if for reasons not entirely intended by the developers). However, the original Metroid Prime stands out above the rest in this regard.
Its first-person mechanic and the dreary desolation of Tallon IV combine perfectly, and no matter how many times you play it, that first time the Metroids burst out of their tanks still holds the power to make you jump. If this doesn't quite sound appealing, though Prime 2: Echoes is also a good candidate, with an even darker plot and the terror of the Ing to contend with as well.
---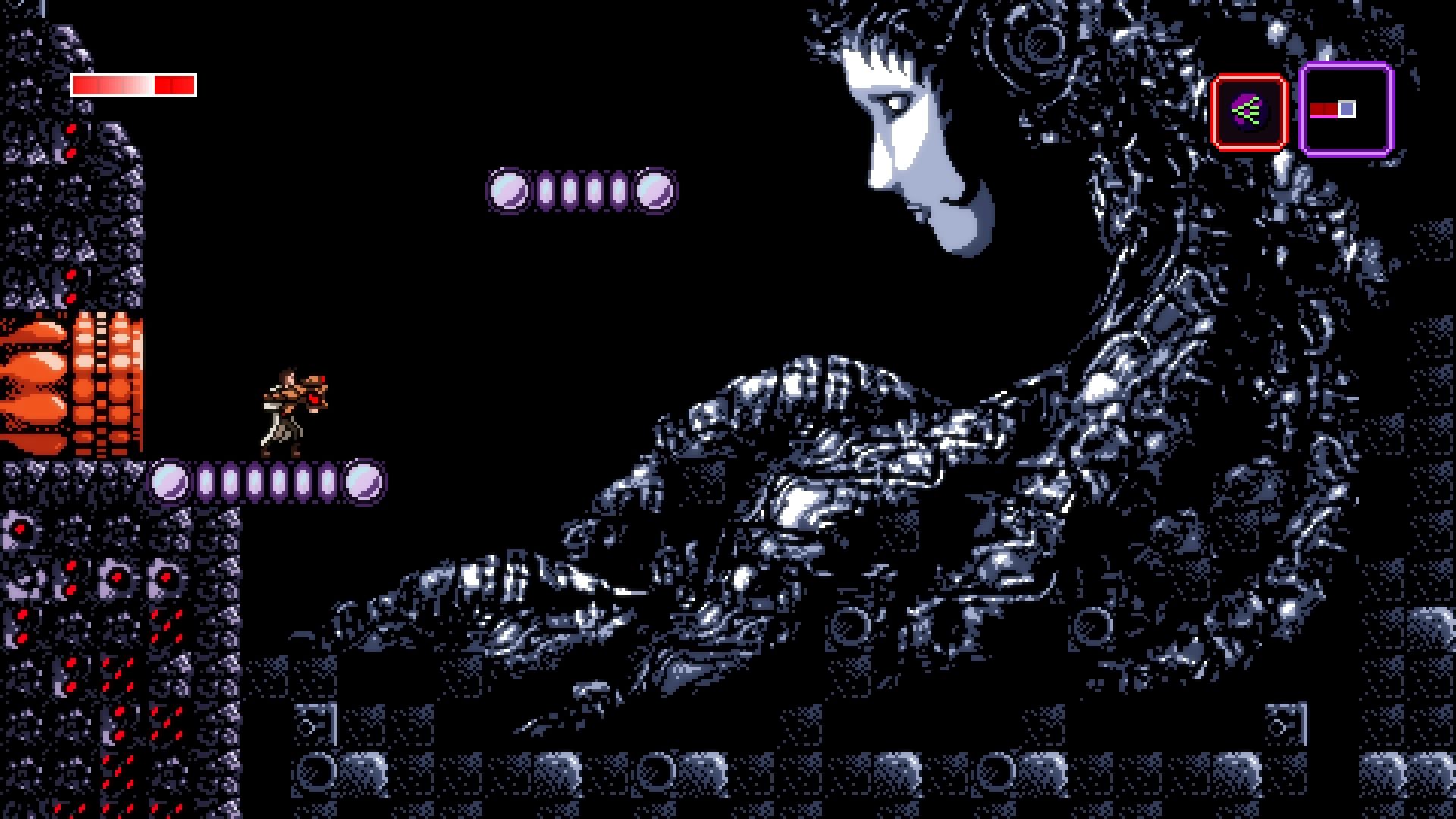 Axiom Verge
If 2D Metroidvania is more your taste, then Axiom Verge is just the game for you this Halloween season. Drawing inspiration from Super Metroid, among other titles, Axiom Verge places you in an unknown environment that blurs the lines between reality and the subconscious. You end up there as a result of a lab accident, so you're not entirely sure at first if you're alive or not.
However, the game gives you a great deal of control over your environment through the glitch mechanic, letting you manipulate your weapons, enemies, and even landscapes -- some you might not have been intended to see. There's a deep story here, too, as you'll uncover the remnants of an ancient, apocalyptic war and try to piece together how this domain ended up the way it did. The entire affair is rather dark and moody, as you would expect, and it's an excellent way to add some atmosphere to your Halloween gaming.
---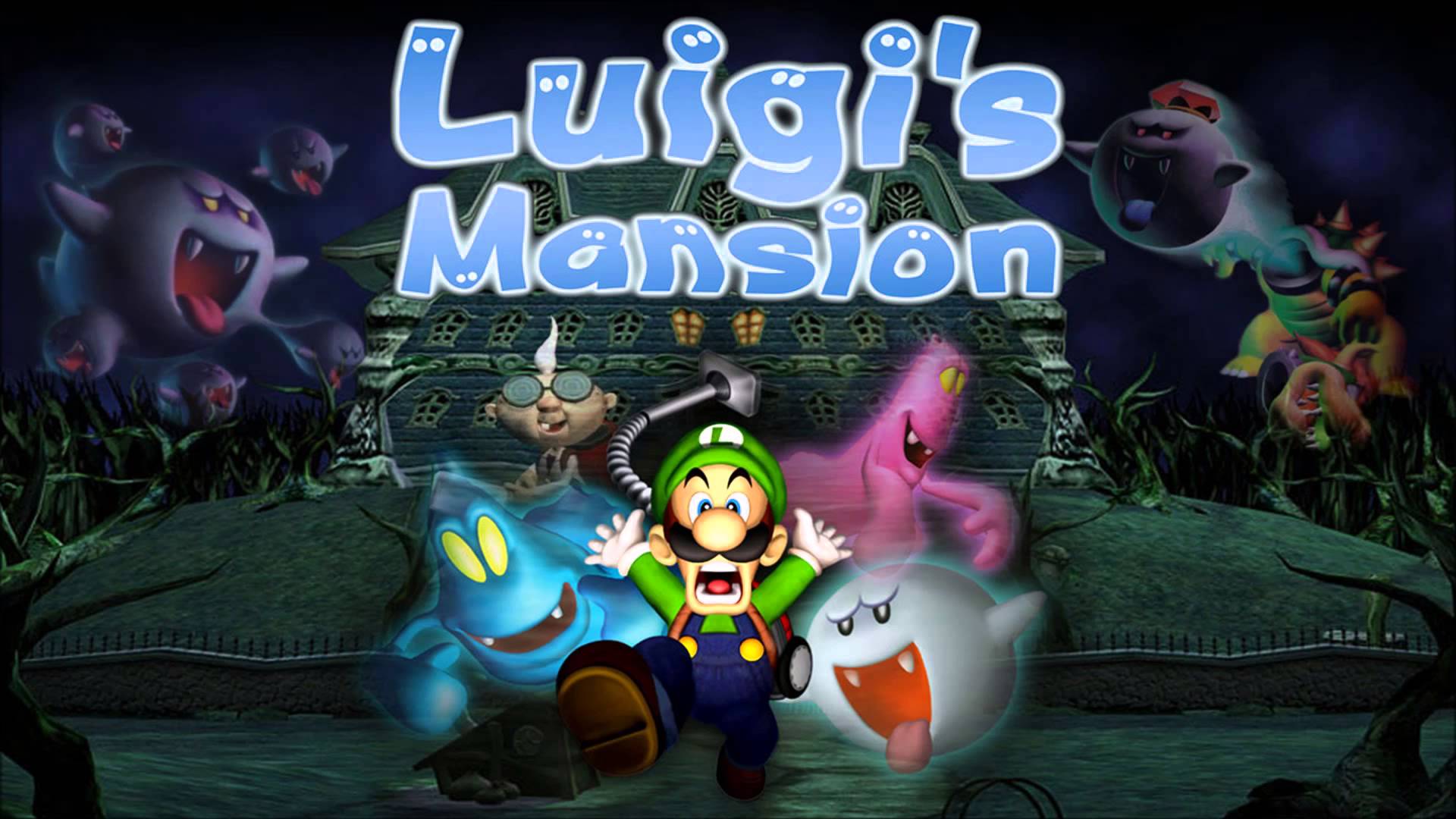 Luigi's Mansion
The launch lineup for the little purple lunchbox that could might have suffered from its games being too short, but that doesn't mean they lacked innovation and quality. And Luigi's Mansion is one that stands out. It's the first game to feature Luigi in a prominent role and completely changes the style of gameplay one would expect from a Mario-type game.
Over the course of one stormy night, Luigi must explore the depths and heights of the mysterious mansion that appeared from nowhere in order to try and find his missing brother.
You'll come across multiple mischievous ghosts in the process, along with the masterminds behind the kidnapping, the Boos. The original Luigi's Mansion brings with it a much spookier atmosphere than its sequel, owing partly to the fact that the camera is much closer to Luigi and also the fact that the mansion is much, much darker until you solve the puzzles of each room. For maximum enjoyment, play with the lights turned off.
---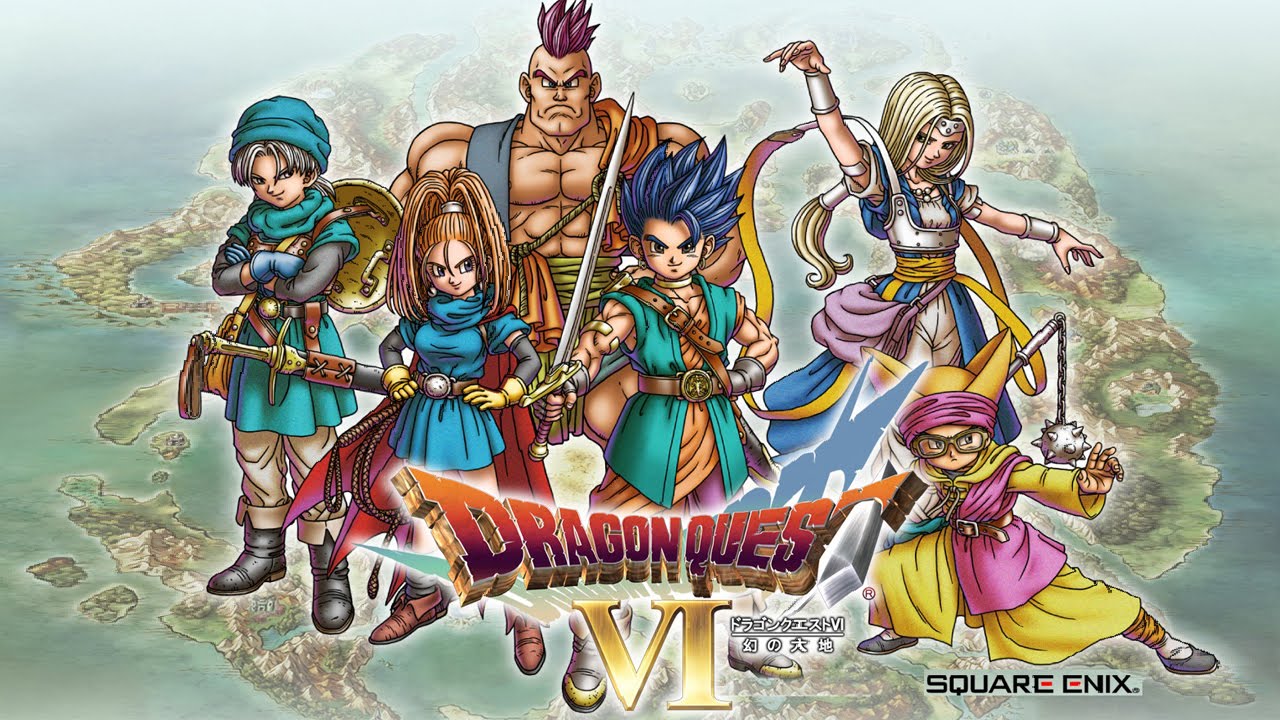 Dragon Quest VI
"What the heck is a Dragon Quest game doing on a Halloween list?" you might be asking. Well, there's good reason Dragon Quest VI is. You see, long before Halloween became the blood-filled fright-fest it is now, it was one of two times of the year when people of almost every culture believed the veil between this world and the next was at its thinnest. That meant the spirits of the dead could cross, of course, but also all manner of other creatures, including fairies -- not the Tinkerbell kind; the steal your soul and curse your cattle kind -- and other nefarious creatures from beyond could walk in our world.
Dragon Quest VI captures that theme perfectly. It alternates between an illusionary dream world and a real world, blurring the lines between both (and even making you a kind of ghost when you first visit the real world). The main antagonist draws his power from both worlds, breeding a host of monsters and causing nightmares in the dream world to create havoc in the real one.
---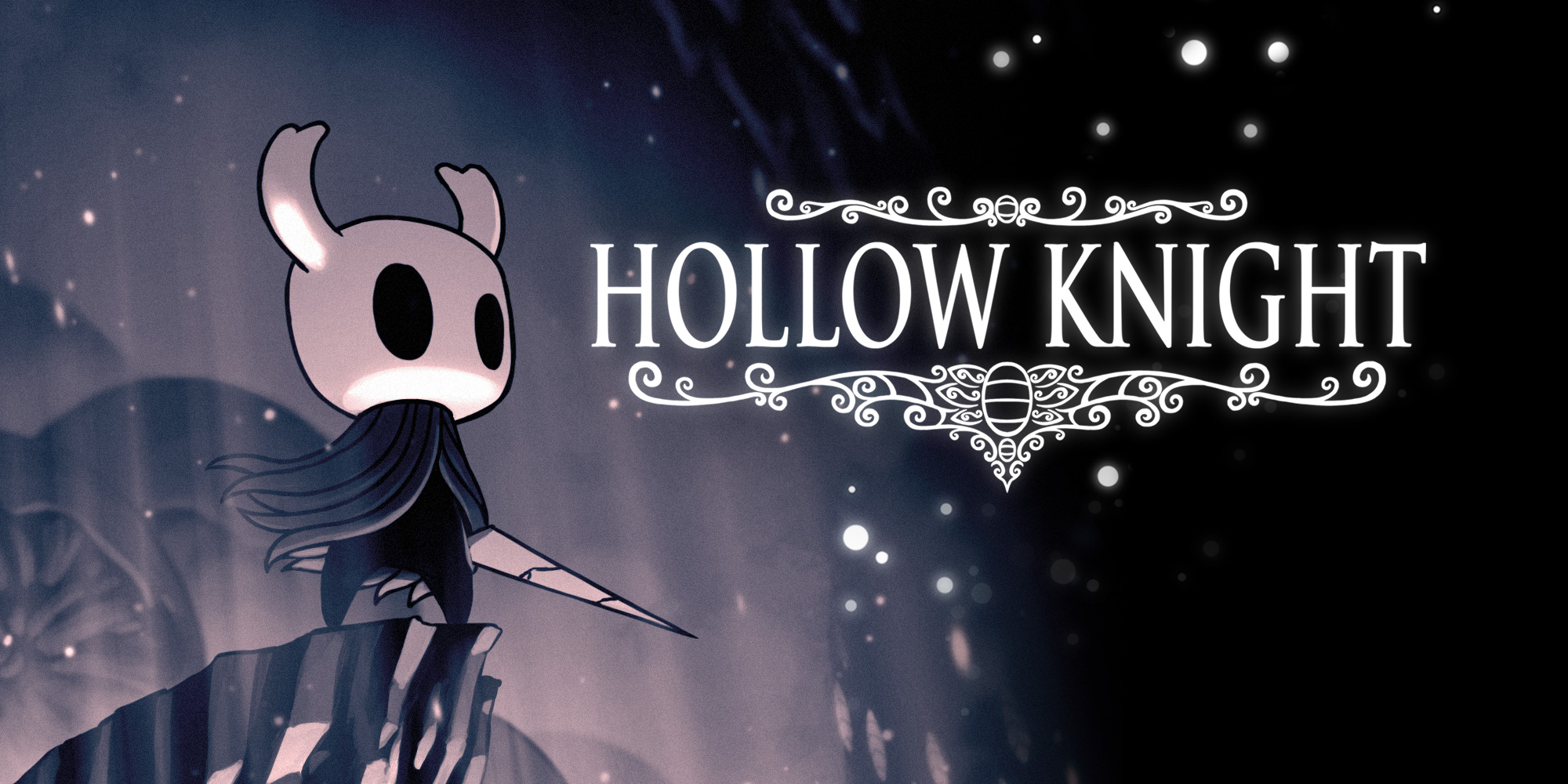 Hollow Knight
Hollow Knight looks like what you'd get if Tim Burton made video games. Based on the classic Metroidvania genre, Hollow Knight combines the best of 2D platformers with a distinct and attractive art style. Hollow Knight himself, sporting a stylish skull helmet, must traverse the dark, monster-ridden depths of his underworld home to find the secrets buried in it corrupt heart.
The entire world exudes an eerie, almost otherworldly -- netherworldly? --atmosphere, drawing you in and keeping you wondering what might be beyond the next turn. Yet despite focusing on muted tones and various shades of darkness, the art manages to remain appealing throughout the difficult campaign. Even better is the new Grimm Troupe DLC dropping October 31, even more reason to dive back in or pick up the game for the first time!


---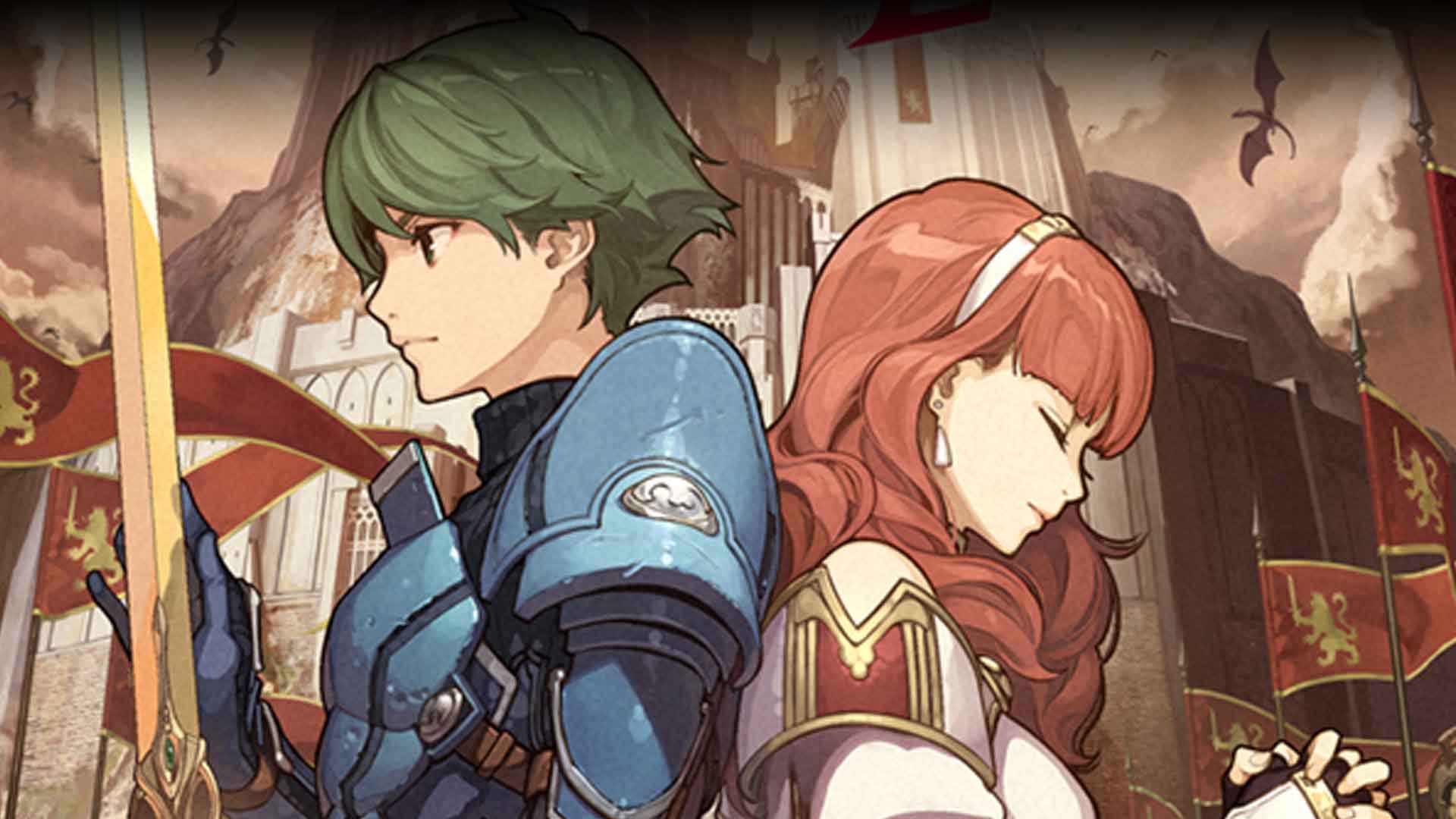 Fire Emblem Echoes: Shadows of Valentia
The latest mainline Fire Emblem offering, Fire Emblem Echoes: Shadows of Valentia provides both an eerie atmosphere and intense gameplay. The land of Valentia is suffering at the hands of a manic priest devoted to a corrupt god. Soulless witches who have offered themselves up to Duma wreak havoc, but that's not all. Fans of later games, including Sacred Stones and Awakening, will see the roots of the undead adversaries in Echoes, in the form of Terrors, legions of the undead controlled by some unknown force and popping up everywhere.
From a gameplay perspective, it provides a serious challenge, too, requiring you to carefully plan your every move and delivering its own form of tension in the process. It's definitely one of the darker entries in Fire Emblem, and it only gets darker as the game progresses, with the final climax *mild spoilers ahead!* taking place deep underground, involving possession, murder, and betrayal.
---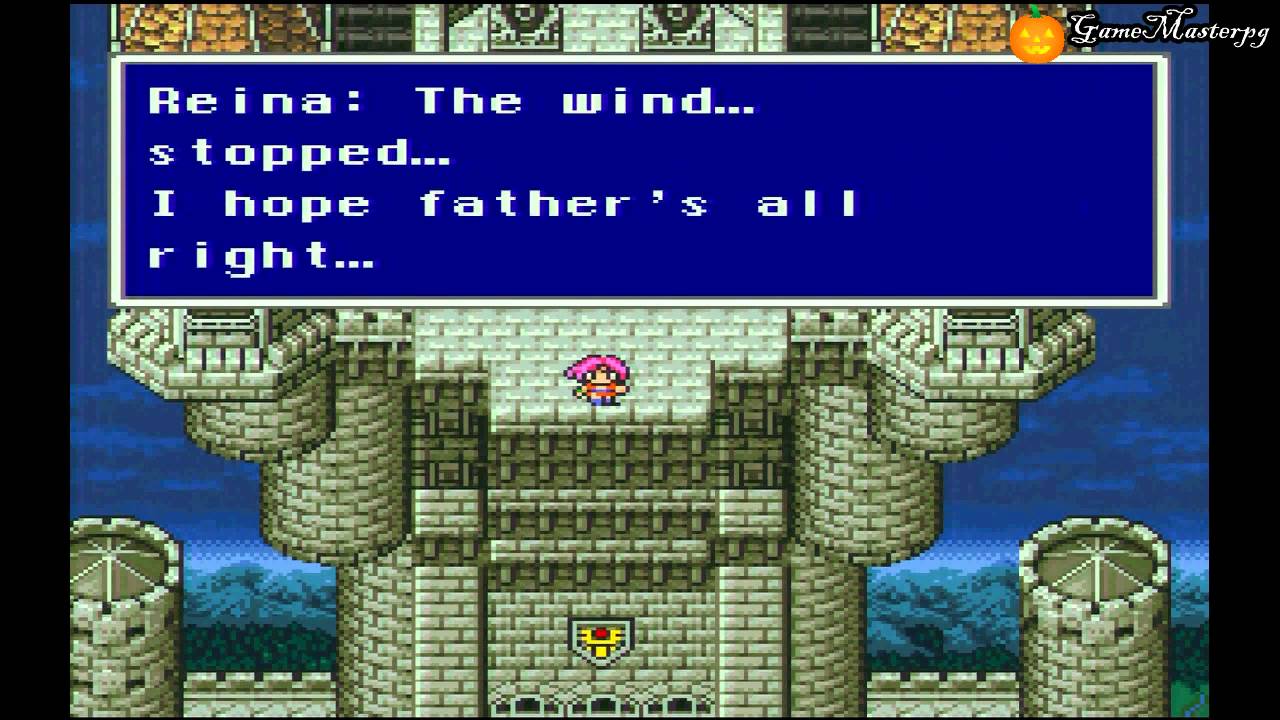 Final Fantasy V
It's Final Fantasy, but with dress-up! But seriously, Final Fantasy V stands out from its brethren for more than the adorable sprite costumes that accompany each change of class. It's a story that takes you across the world, only this time, the world is a lot more expansive, from dealing with mummies in a desert tomb to flying across the mountains on a dragon and everything in between. It's the plot and antagonist that really make this worth putting on your Halloween list, though.
FFVI's Kefka is villainous in his own right, but Exdeath is the embodiment of evil, almost literally, considering the possibility that he was once the spirit of a forest, now turned corrupt. Along with his evil machinations, you've got a haunting (sorry) time-traveling, interdimensional tale of love, loss, and betrayal. That makes FFV much easier to recommend than that other costume-driven game, FFIII, since there is not much story in the latter. Plus, if you really want to scare yourself, you could play the mobile version of FFV.
---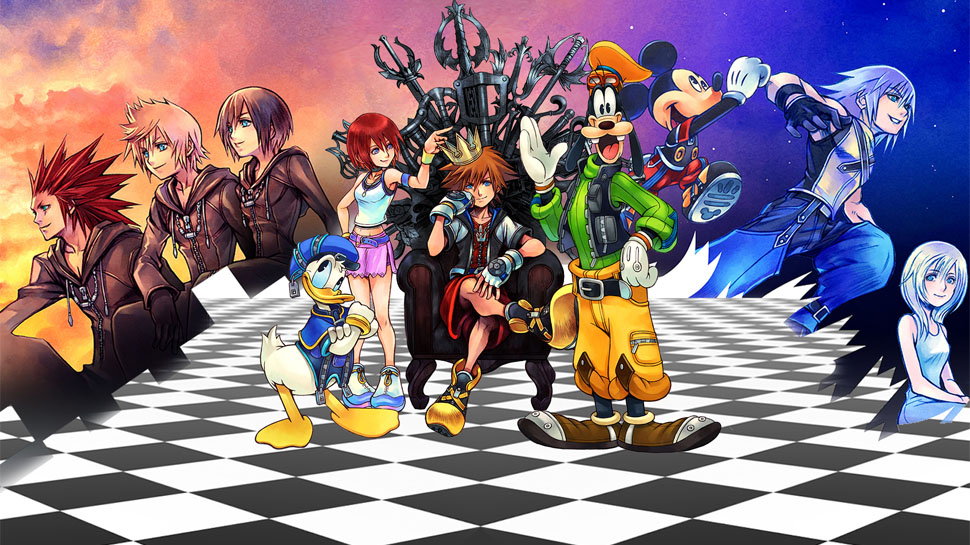 Kingdom Hearts 1 & 2
Continuing on with the theme of costumes means the Kingdom Hearts games are next. Sora and co. change their gear with every world they enter, but there are two real main reasons for having these games on your Halloween list. The story becomes more convoluted as the games progress, naturally, but at the core of it all remain the themes of redemption, friendship, and, of course, the conflict between light and dark. It's a lighthearted take on the concept of battling the darkness within us all that carries with it a certain tone with it that perfectly suits the cold, dark autumn nights.
More to the point, though, is the visit to Halloween Town! In both mainline games, you'll visit Jack Skellington and friends and battle the Heartless that manage to terrify even these monsters. The sequel puts you in Christmas Town—still in Halloween getups—excellently recreating the juxtaposition of happy and spooky that makes the film so enjoyable.
---
Lumo
Lumo is a charming little puzzler that has you take control of what looks quite like a Black Mage from Final Fantasy as you solve the brain-teasing puzzles in each of the game's many rooms. The game looks equal parts Fantasia and Chocobo's Dungeon, with a hint of Harry Potter, and it sees you traverse through a tremendous variety of locations in each of those rooms, from your basic storeroom setting to a hallway filled with lasers and a rotating tower with crumbling steps, among others.
The puzzles are never overly difficult, so it's the perfect game to play with your children, if you have them, but it's certainly not too easy for adults to unwind with at the end of the day. Some of you might recognize it, too, as it's meant to be a revival of the classic British isometric puzzler genre, and it does a superb job of what it sets out to do.
---
Disgaea 5: Alliance of Vengeance (or Complete)
Disgaea is a perfect series for Halloween, and the latest entry is no exception. You play as a demon overlord of some kind or another in every entry and recruit a variety of different monsters to your team as you fight to fulfill morally dubious goals and secure your position as hellish ruler. It's got everything a strategy fan could ask for too: deep mechanics, micromanagement galore, challenging battles, and a plethora of character classes and skills to master.
Then there are the Prinnies. They're fun and slightly cute, plus they explode. But they're also the reincarnated forms of murderers and the worst kinds of criminals. If that alone doesn't tell you, the series prides itself on juxtaposing seriousness with ludicrous humor, all in a very anime style. It's a refreshing twist in a genre usually prone to taking itself too seriously and is sure to provide you with a frightfully good time.
---
From RPG to quirky platformer and puzzler, there's plenty to tick those spooky seasonal boxes and keep you occupied until -- and after -- Halloween. Let us know in the comments what you're playing for Halloween!
Looking for more Halloween-themed content? Make sure to check our other Halloween articles on GameSkinny!
---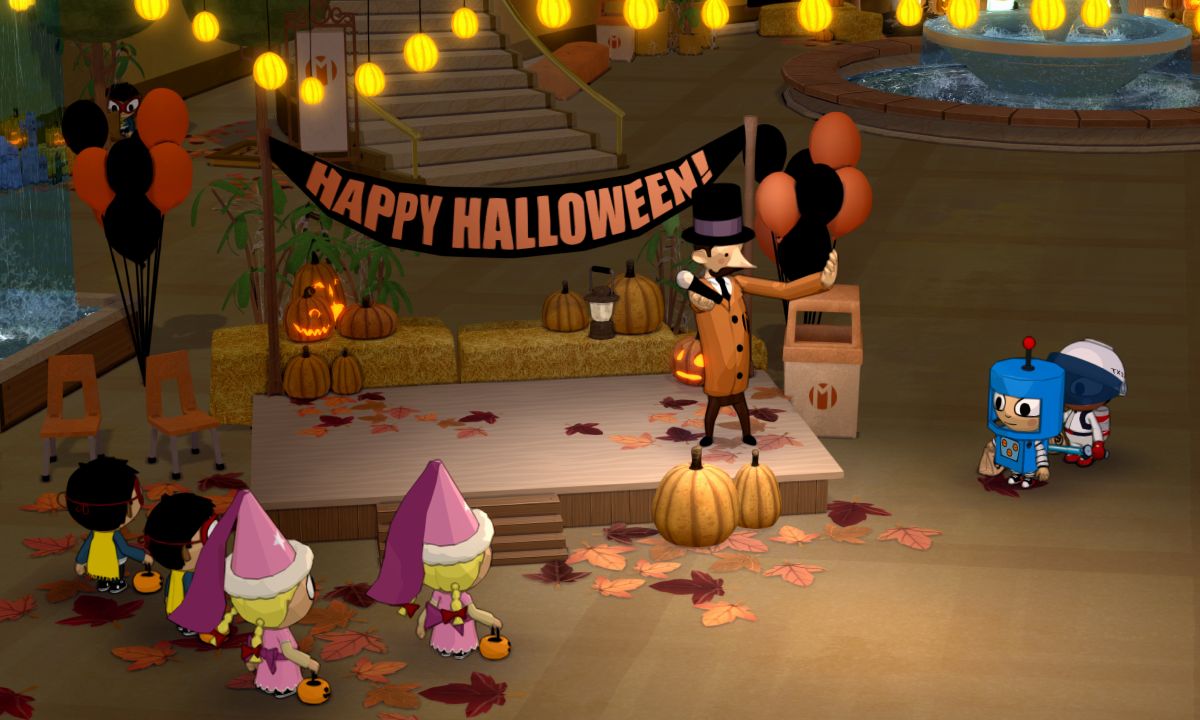 Costume Quest 1 & 2
It's difficult to find a set of games more perfectly suited for Halloween than Costume Quest and Costume Quest 2. The first centers around your team of characters trying to restore the stolen candy to their neighborhood and rescue a kidnapped sibling, while the sequel has you fighting a team of dental-hygiene fanatics intent on ruining Halloween for everyone.
They are set up as RPGs, with sidequests and turn based battles. However, your gear is more than just what keeps you safe. Why is that? Because your costumes allow you to transform into what they represent, be it a knight, robot--you name it. The games look adorable as well, with a charming mix of spooky and quirky and environments that can't fail to put you in the Halloween spirit.
Plus, until November 1st, both games are discounted on Steam: $0.99 for Costume Quest, $5.24 for Costume Quest 2 or $4.99 for a bundle with both. Note too that the DLC for Costume Quest comes bundled with it.