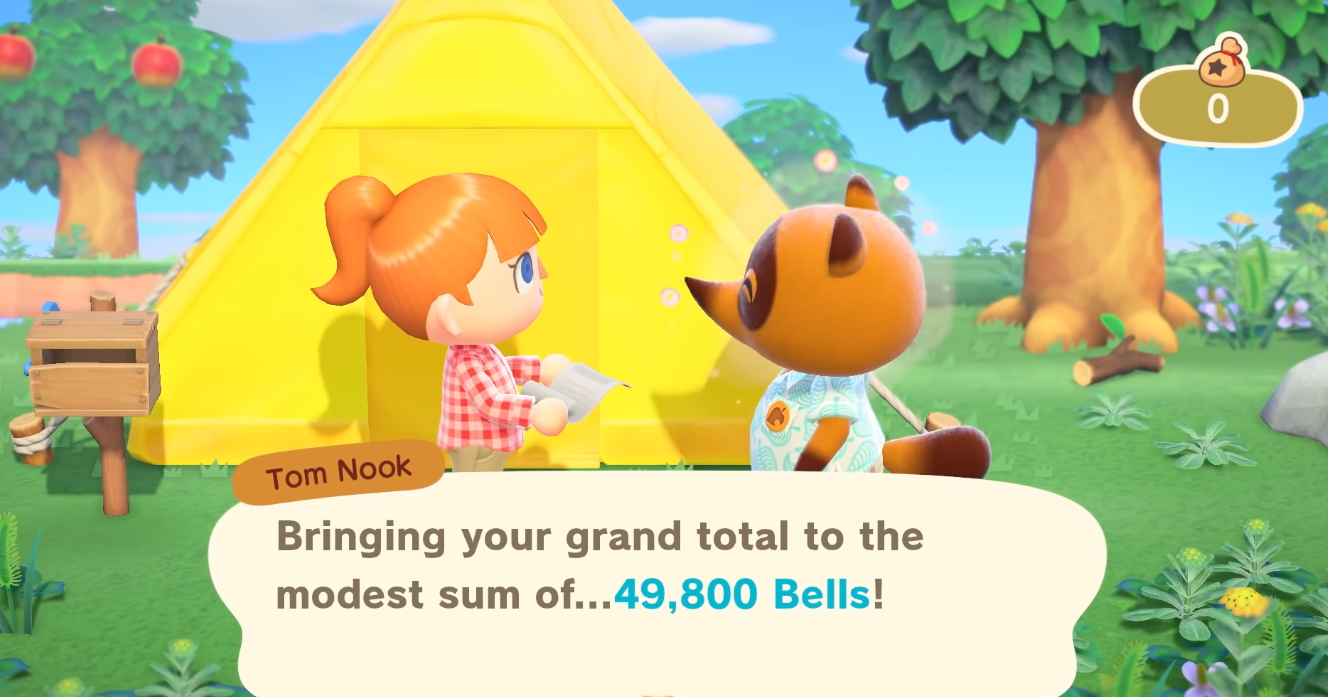 The Nintendo Switch had a stellar year in 2019, from excellent ports like Dragon Quest XIS to new entries in long-running franchises like Fire Emblem: Three Houses and Pokemon Sword and Shield. With such a jam-packed year, it's hard to imagine 2020 could have anything similar in store.
That goes double when you consider a lot of the big hitters are still missing from next year's schedule. Persona 5 Scramble might not release in the West next year, Shin Megami Tensei V might get a new trailer for 2020, and Breath of the Wild 2 and Metroid Prime 4 are still just distant blips on the radar.
Fortunately, there's still plenty of goodness ahead, making owning a Switch in 2020 still worth it.
There's first party goodness like Animal Crossing: New Horizons to look forward to and a veritable ton of third party software on its way, from The Outer Worlds and Trials of Mana to Doom Eternal and a new Minecraft game.
So buckle up (your wallet) as we take you through the top 13 upcoming Switch games for 2020 in the order of release dates.
---
Tokyo Mirage Sessions #FE Encore
Developer: Atlus
Release Date: January 17, 2020
It's name is certainly a mouthful, but Tokyo Mirage Sessions #FE Encore is definitely not an RPG to overlook. On the surface, it's a bizarre mashup of Atlus' Shin Megami Tensei series and Nintendo's Fire Emblem, with a huge portion of J-pop on top.
Underneath that, it's still a bizarre mashup of all those things, but its seamless execution and exhilarating, over-the-top battles make it a strong RPG that was sadly trapped on a dying system, the Wii U.
It's coming to the Switch almost first-thing in 2020 and brings with it even more content than the original.
The mashup works like this: basically, the setting and battle system are SMT, while characters and narrative influences are Fire Emblem. You've got the evil forces from beyond this world trying to invade, and battle requires careful exploitation of enemy weaknesses to get an advantage, just like SMT. But you'll be summoning Mirages instead of demons, and these Mirages just so happen to be famous Fire Emblem heroes.
Oh, and your party is an aspiring band of J-pop Idols and every battle is a performance, because Japan.
When Tokyo Mirage Sessions first released, Fire Emblem Fates and Awakening were "the" big Fire Emblem hits, so most of the FE portions revolve around those characters. Even though Three Houses has taken over that top spot and Encore includes new material, don't get your hopes up for an Edelgard Mirage.
---
Langrisser 1 & 2
Developer: NIS America
Release Date: Early 2020
Langrisser was one of those somewhat elusive strategy RPG series most Western fans couldn't get their hands on — legally, at least. Most of the games and their remakes stayed in Japan, but now, partly thanks to the mobile version's success and probably thanks to Fire Emblem's roaring rebirth in recent years, that's about to change.
Langrisser 1 & 2 is a full remake of the series' first two titles (y'know, in case that wasn't obvious) with new designs, plenty of quality of life improvements, dual voice, and brand-new orchestrations.
Gameplay-wise, Langrisser is a lot like Fire Emblem, with an emphasis on character class and army organization. One thing that Langrisser does differently, though, is its story. The entire series centers around an ages-old conflict between divine beings that regularly plays out in the normal world. This time, it takes the form of invasions from kingdoms suddenly turned aggressive and the forces of darkness working behind the scenes.
"So... like Fire Emblem" you say. Yes, but these stories and the lands they're set in are connected; the games take place on the same continent with connections between characters and kingdoms stretching back to the past.
Right now, it's not completely clear when the collection will launch; some listings say February, others don't. Just expect it sometime early 2020.
---
Fairy Tail
Developer: Koei Tecmo
Release Date: March 19, 2020
Gust, makers of the Atelier and Ar Tonelico games, are behind the brand-new video game version of the popular manga and anime series Fairy Tail. Fairy Tail follows protagonists Natsu Dragneel and Lucy Heartfilia as they join a guild and journey across the dangerous land of Fiore.
It's your typical shonen-style anime, with big hair, bigger attacks, and even bigger personalities, but those characters are what make Fairy Tail stand out for so many people. There are a lot of stories to follow, and each one's usually interesting enough to stand on its own. You can catch a glimpse of some of those characters in the release date trailer that was just unveiled too.
Like Sword Art Online it's looking like Fairy Tail for Nintendo Switch is really going to be for fans of the franchise, with a boatload of familiar figures, places, and concepts featuring in every trailer so far. The game's goal is to be faithful to the manga, though, so it very well could be a decent entry point for anyone unfamiliar with the series too.
---
Animal Crossing: New Horizons
Developer: Nintendo
Release Date: March 20, 2020
E3 2019 gave us a delicious glimpse of the newest Animal Crossing game, Animal Crossing: New Horizons — and then told us it wasn't out until March 2020. Investors might have flipped out over that fact, but it definitely looks worth the wait.
New Horizons moves away from the town mayor feature of New Leaf — which is the only thing it could do to stay fresh — and instead puts everyone on a deserted island. You're tasked with building a town there, but the major gameplay elements and flow of progression remain largely the same, with a few notable exceptions.
One is crafting. You'll be making a lot of your items, tools, and possibly even furniture in New Horizons with the materials you find on the island. Then, a la Happy Home Designer, you can put your furniture anywhere you want, on the beach, near a tree — whatever floats your handicraft boat. In typical Nintendo fashion, it's a small change that simultaneously opens up a huge range of new possibilities (and it's one of the Animal Crossing changes this writer was hoping for the most).
Whatever New Horizons does or doesn't change, we just hope that jazzy tune from the trailer makes a reappearance.
---
Trials of Mana
Developer: Square Enix
Release date: April 24, 2020

Remember how we pined for any release of Seiken Densetsu 2 — now known as Trials of Mana — before 2019, even if it was just a fan translation? Well, not only did Square Enix (finally) bring the Collection of Mana west over the summer, complete with the (finally) localized Trials of Mana, but the game is being completely remade from the ground up for a standalone release in 2020.
Secret of Mana is widely regarded as a masterpiece of an RPG, and Trials of Mana manages to do one even better. It builds on Secret of Mana with branching storylines, multiple job classes, and an overall more epic narrative scope. Part of that scope is because the story can change depending on how you construct your party; it's not necessarily a huge deal now, but for the SNES era, it was something we didn't typically see outside the SaGa games.
The Trials of Mana remake boasts completely redesigned 3D maps and models and a revamped battle system. While some of the character modeling looks a bit iffy, and it seems the characters are definitely on the chatty side during battle, this is an RPG to keep an eye on.
---
Minecraft Dungeons
Developer: Mojang
Release Date: April 2020
Minecraft Dungeons is Minecraft meets Diablo, and that's not a bad thing by any account. The above footage is from an Xbox event, but it does a much better job showcasing what the game is about than the original reveal trailer.
The idea is your party of adorable little Minecraft figures explores a variety of dungeons built in Minecraft fashion, takes on hordes of enemies, gathers loot, then uses said loot to get even stronger by making weapons, armor, and the like.
The focus is on everything you can't do in regular Minecraft, like explore for a purpose or deck your avatar out in gear that makes them a complete killing machine. It's looking like you'll need that gear too, since Minecraft Dungeons doesn't appear to skimp on the mob hordes. Luckily, you'll get special abilities and magic to help keep you alive too.
It's a clever twist to the usual build-and-craft formula. It's surprising this didn't happen earlier, really, though it's in keeping with Microsoft's desire to expand the Minecraft property in new ways.
---
Atelier Dusk Trilogy Deluxe Pack
Developer: Koei Tecmo
Release Date: January 14, 2020

Gust and Koei Tecmo have been busy pumping out games in the long-running Atelier franchise this year, with Atelier Lulua earlier, that building-sim disaster we won't talk about, and Atelier Ryza just last month. All these and the original Arland trilogy are available on the Switch, which leaves one noticeable gap: the Dusk trilogy.
Koei Tecmo America is filling that gap first thing in the new year with the Atelier Dusk Trilogy Deluxe Pack. It's the DX, expanded versions of Atelier Ayesha, Atelier Escha & Logy, and Atelier Shallie, all of which were previously only available on the Vita, though the vanilla versions were on the PlayStation 3.
The Dusk trilogy is praised for moving the series forward in terms of narrative scope and character development. While it's still very much a case of cute girls doing cute things and making items, there's an overarching narrative tying their stories together. Plus, it brought some much-needed changes to the brutal time system and improved item synthesis a good bit as well.
Like the Arland trilogy, all three will be available separately on the eShop as well.
---
Digimon Survive
Developer: Bandai Namco
Release Date: TBA 2020
Digimon games have been on a roll in recent years. The Cyber Sleuth games revitalized the series in the West — which I ramble about at length elsewhere — and encouraged the development team to keep localizing games for international distribution.
That's a good thing, because Digimon Survive is looking like another big step forward for the franchise, and it's set to launch sometime next year on all platforms, including Nintendo Switch.
Survive takes elements of visual novels, adventure games, and strategy RPGs as it tasks players with choosing which friends to bond with, how they bond with their Digimon, and then how they manage these bonds on the battlefleds to try and, well...survive...in some sort of alternate, post-apocalyptic world.
Outside time and bond management, Digivolving will play an even bigger role than usual, as Digimon can evolve or devolve at any point during a battle, if certain requirements are met. Normally, Digivolution depends on the Digimon's stats, but in Survive, it'll all relate to how you've forged your bonds outside battle.
It's been delayed already, but it certainly seems worth the wait and might just be the most ambitious Digimon game yet.
---
Rune Factory 5
Developer: XSEED
Release Date: TBA 2020
Marvelous has been keeping a tight lid on Rune Factory 5, so tight, the above trailer showcasing a few bits of monster art and maybe the protagonist's house is all we've seen about the upcoming Rune Factory game. Other than knowing it'll be out sometime after Rune Factory 4 Special and has some kind of crossover connectivity, that's it.
Sure, we could put Rune Factory 4 Special on here instead, but RF5 is kind of a big deal. By the time it releases, it'll be the first new Rune Factory game we've seen in seven years. That's a long time in general, but even longer considering the release gaps between the first four Rune Factory games were even longer.
The series might be a spinoff, but it has plenty of strong points to make it worth looking into. For one, it's the reason we have monsters and dangerous exploration in Stardew Valley, being the first of its kind to introduce monster hunting and ranching into the usual farming mix. It also goes a step further Harvest Moon and Story of Seasons with the detail of its world map and characters. While there might be plenty of other farming-sim games vying for your attention, Rune Factory offers a completely different kind of experience.
---
Xenoblade Chronicles: Definitive Edition
Developer: Monolith Soft
Release Date: TBA 2020
Xenoblade Chronicles: Definitive Edition is a remastered version of the Wii original Xenoblade Chronicles — and that's about all we know. It was first shown off in the September Nintendo Direct, and other than boasting gorgeous new graphics, releasing sometime in 2020, and potentially using material cut from the original, there's still a lot that's unclear about this remaster.
Fortunately, we know the most important part: it'll be amazing. The original Xenoblade Chronicles is one of the best JRPGs of its era. Granted, that isn't saying much seeing as it launched in a period with relatively little competition. But the narrative scope, massive and intricate settings, blending of fantasy with sci-fi, and unique battle system still stand strong after almost ten years.
If you've played Xenoblade Chronicles 2, you'll notice a few key differences, namely that combat is simplified with no Blades and relatively fewer combo opportunities. That's a trade-off for a streamlined narrative that starts strong and never lets up and massive areas to explore that somehow seem more open than the sequel's.
Most important is the graphical update, though. It's not like the original was nightmare-inducing, but...oh wait, yes it was.
---
The Outer Worlds: Nintendo Switch
Developer: Obsidian Entertainment
Release Date: Early 2020
Obsidian Entertainment's The Outer Worlds is coming to Nintendo Switch early in 2020. Let that sink in for a minute.
The Outer Worlds is a sci-fi game set in a distant world you're tasked with bringing under the control of a massive intergalactic corporation. The story and gameplay elements aren't anything revolutionary, true. But The Outer Worlds gets its characters just right, with each party member and even NPC playing an important role alongside your own. It's the kind of depth Obsidian is known for, and it makes every playthrough unique.
Not only is it one of 2019's most anticipated — and successful — AAA titles, but it's a tremendously short span of time from its launch on other consoles to its Switch launch. Where Skyrim took six years to arrive on a Nintendo console, The Witcher 3 took four, and now The Outer Worlds is potentially going to take less than a year. It's quite an achievement and bodes well for the Switch's future, as we predicted would happen.
---
No More Heroes 3
Developer: Grasshopper Manufacture
Release Date: TBA 2020
E3 2019's announcement of No More Heroes 3 was a welcome surprise.
Suda51's cult classic No More Heroes series first debuted in the Wii era as a tribute to hardcore action fans. Protagonist Travis Touchdown takes on the role of hero by using his modified lightsaber-ish beam sword to essentially hack anything and everything to pieces.
That irreverent attitude towards the establishment, plus some equally unorthodox gameplay mechanics (like how you recharge your weapon and save), carved a niche for the series and created an intense demand for more.
There was a sequel in 2010. 2010. Almost ten years ago, ten years with no more No More Heroes.
That changed a bit with Travis Strikes Again, but it didn't really scratch the itch. Finally at E3 this year, a proper sequel was announced. Other than knowing No More Heroes 3's release date is 2020 and that it features Travis returning to Santa Destroy after ten years to find an artificial city hovering over the real one.
From there is anyone's guess what happens and why. This is Suda51 after all.
---
DOOM Eternal
Developer: id Software
Release Date: TBA 2020
Doom Eternal is a good metaphor for the series' relationship with Nintendo. It starts promising but ends up hitting so many complications on the way.
Doom Eternal was supposed to be out this year for all platforms. Then it got pushed back to March 20, 2020 — and the Switch version got a TBA for 2020.
Really, it's okay because a finished game is better than a crap one, and hopefully it gives the dev team time to work without having the life completely crunched out of them.
Whenever it launches, Doom Eternal looks like it's going to be well worth the wait. It takes a slightly different approach from other Doom games, since it takes place on Earth, plus it's said to be twice as long as the usual Doom games.
Other than that, it's the same over-the-top combat against hordes of demonic aliens, with wild weapons, showers of blood, more blood, and more demonic aliens bent on murdering you — definitely not for the squeamish or anti-violent.
Disappointing though the delay may be, Doom 64 is still set to launch on the Switch on March 20, 2020.
---
LEGO Star Wars: The Skywalker Saga
Developer: Traveller's Tales
Release Date: TBA 2020

Another Lego Star Wars game? I hear you cry in exasperation. Yes, it is another Lego Star Wars game — with a twist.
Lego Star Wars: The Skywalker Saga includes Lego versions of The Last Jedi and The Rise of Skywalker, the two films that haven't yet been turned into Lego games (partly because The Rise of Skywalker hasn't actually debuted yet, of course).
More importantly, the other seven Lego Star Wars games have been completely rebuilt. These aren't the same games you've already played with a fresh coat of paint. They take advantage of more recent changes to the Lego formula, like open worlds with big hubs, more emphasis on character abilities, and things like that.
The galaxy changes as you progress too. While you might explore Tatooine in A New Hope and everything looks hunky-dory, when you go back under a later game to explore, portions of it (i.e. Luke's home) are completely unrecognizable.
It's taking advantage of Star Wars mania, sure, but in all the right ways thanks to these changes. Here's a chance to experience the entire Lego Star Wars saga afresh, even after the Skywalker story ends this December.
---
While Nintendo is still playing its cards close about first-party Switch releases in 2020, there's definitely not going to be a shortage of games to play on the Switch.
Whether you're longing for escape to an island paradise, keeping Tokyo safe from Fire Emblem demons bent on world domination, or just casually carrying out corporate conquest on a planet far, far away, 2020 is going to be another busy year for Switch owners.
For more lists detailing the biggest games coming in 2020, be sure to check out the list of articles below: