The holiday season is here in full force, and you may be wondering what to play while snuggled in at home — hopefully with a mug of hot cocoa or eggnog in hand. Luckily, Steam has quite the selection of great free to play games that you can download and enjoy without paying a single cent.
Here is our list of the five best free to play games on Steam, and we suggest setting aside some time. Each of these titles can give you upwards of 1,000+ hours of gameplay if you stick with them.
They're also online-only — there is no traditional single-player title on this list — so you'll need a good internet connection to get the maximum possible enjoyment.
Destiny 2
First on our list is Destiny 2. Bringing a previously paid game with hundreds of hours of content and easily over $100 in retail down to the price of "free" is quite the move for Bungie, who is best known for the Halo series.
Destiny 2 has a lot of the same shooting and looting action of its predecessor, and the easiest way to describe it to new players is if Halo and Diablo had a baby. That's Destiny 2.
You can join a clan, play through several cinema-quality narrative campaigns alone or with your friends, and enjoy the ever-growing laundry list of multiplayer strikes (dungeon crawls) and raids as you increase in power with tons of new gear and unlockables.
Warframe
Warframe isn't dissimilar from the Destiny series in concept; you largely do much of the same shooting, looting, and raiding to the tone of a larger narrative campaign.
The difference here is that you do it all as a heavily armored ninja warrior, called a Tenno. Warframe boasts a bombastic movement system that lets you jump, wall-run, and zoom through combat with ease, easily making it the most acrobatic on our list. The community is also notoriously helpful to new players.
Path of Exile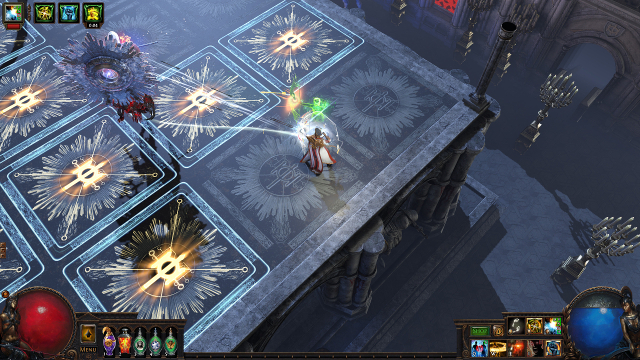 Path of Exile is a top-down isometric action RPG, like Diablo. It receives consistent quarterly updates with new content, items, and bosses, and it's apparently much more mechanically similar to Diablo 2 than the heavily-streamlined Diablo 3.
This is important to note because many long-time ARPG fans revere Diablo 2 as the best (and most challenging) title in the genre, and Path of Exile is widely regarded as a return to form in that respect. It's also free.
Dota 2
Defense of the Ancients 2, or Dota 2 for short, is an action-packed multiplayer online battle arena where players choose a hero and clash against the other teams' heroes and minions as both sides compete in a large-scale game of tug-of-war.
It's very similar to League of Legends, which is the single most played competitive game in the world, but is known for being more complex — offering more options to deck your hero out during each round.
If you're in more of a competitive gaming frame of mind, Dota 2 is a barrel of fun. Just be prepared to spend a lot of time (in the hundreds of hours) learning the gameplay curve against bots before regularly winning random online matches or competing in tournaments.
Team Fortress 2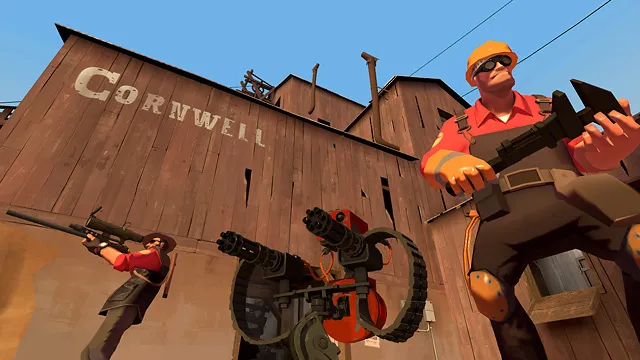 All of the aforementioned titles ask hundreds of hours from you before you get into the 'meat' of the experience. If you're left wanting a chilled-out multiplayer shooter to simply enjoy with your friends, Team Fortress 2 is one of the best, if not the very best free multiplayer shooter on Steam.
It's been a classic cornerstone of online gaming since it was released in 2007 alongside the infamous Orange Box collection. And now, sitting on top of a bevy of content updates since release, Team Fortress 2 continues to be kept alive by a loyal community — one who embraces the joy of endlessly trading items, weapons, and cosmetics back and forth through the Steam Inventory.
—
Those are the five best free to play games on Steam. Sure, there are others, but you should start with these. 
About the author