Most games nowadays make you feel comfortable; they tend to overwhelm you with tutorials and hold your hand throughout the first few hours. Without a doubt, more complex video games can definitely benefit from an in-depth explanation, but is it really necessary to teach a player how to move, look up, or open a door? Some games, like Eat Lead: The Return of Matt Hazard, even make fun of such basic tutorials.
Then there are games on the opposite end of the spectrum, games that challenge your skills, smarts, and reflexes, forcing you to earn the satisfying sensation of success by learning everything from first-hand experience. They're not always fair -- in fact, in most instances, they're the opposite -- but that's the whole appeal.
It is thanks to these games that the term "Nintendo Hard" exists, but it is often used to describe the difficulty of older titles, like Battletoads or Contra. Modern games, for better or for worse, are rarely so challenging. There is, however, a less notorious term for defining the difficulty of more recent games, and that is "Masocore," a portmonteau of "masochist" and "hardcore," both of which perfectly characterize the games on this list. These games are either extremely challenging by default or don't have an adjustable difficulty setting at all.
If you are tired of simple, straightforward games and crave a true challenge, then click over to the next page to view the first out of 5 extremely difficult modern games, in no particular order.
---
Super Meat Boy
You're Meat Boy -- literally, a piece of meat -- and your goal is to rescue Bandage Girl from the evil Dr. Fetus. Super Meat Boy, made by the awesome Edmund McMillen and Tommy Refenes, is a punishingly difficult 2D platformer in which you must guide Meat Boy through increasingly elaborate levels littered with rotating sawblades, spikes, and other deadly hazards. Clearing all worlds, seven in total, is a serious feat in and of itself, and at the end of each, you are challenged by a powerful boss. Should you feel like testing the limits of your sanity, you can attempt an even more difficult Dark World, which is unlocked after completing a world's regular version. Super Meat Boy's demanding difficulty is easily justified by colorful visuals and impeccable controls, so you can always be certain that, if you died 200 times on one level, each misstep was your own fault.
---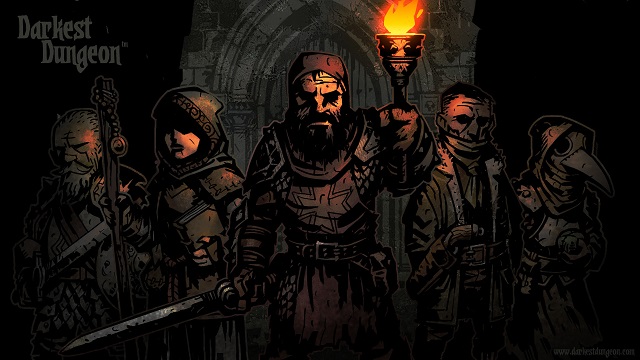 Darkest Dungeon
Darkest Dungeon provides a different kind of difficulty; it doesn't test your reflexes or ability to nimbly traverse fast-paced levels. It's a dungeon crawler that presents you with the arduous task of managing a diverse group of heroes and guiding them through many dreary dungeons. There, heroes can die not only in battle against terrifying beasts, but also from starvation, deadly traps, or a heart attack due to accumulated stress. Despite the combat being turn-based, any one mistake can mean the difference between success and failure. It is therefore up to the player to micro-manage the roster available to them, making sure they are fed, well-rested, equipped accordingly, and mentally prepared. Alas, some deaths can't be avoided, and each hero should be treated as expendable, promptly replaced by new ones recruited in town.
---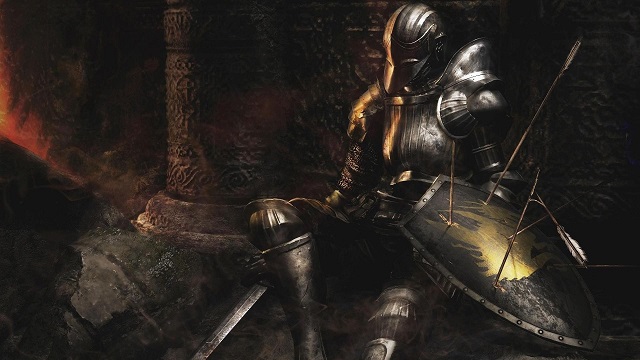 Demon's Souls
When presented with the question of the most difficult modern game, most would probably answer Dark Souls; however, it all began with Demon's Souls, which is, arguably, still the most difficult entry in the Souls franchise. Much like later titles, it revolves around creating a hero based on one of the available classes and traveling through the crumbling lands of Boletaria, populated by threatening foes, including a diverse range of bosses, most of which can kill you in a few hits. Only a small number of games can provide a feeling as rewarding as defeating a boss the size of a building after countless unsuccessful attempts, as well as seeing the infamous "You Defeated" appear on screen. For that reason, Demon's Souls still stands as a prime modern example of a brutally difficult yet immensely satisfying game.
---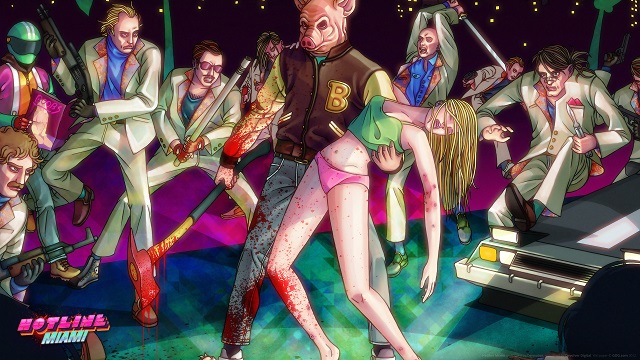 Hotline Miami
Hotline Miami is a top-down twin-stick shooter heavily inspired by 80's culture. You play as a nameless protagonist who is known among the community simply as Jacket, because he's wearing one. Jacket receives calls from an unknown source urging him to commit murderous raids on mobster hideouts around the city. His goal is to kill every single one on any given level with numerous weapons at his disposal, ranging from axes and swords to assault rifles and shotguns; most enemies die from a single attack, but so does Jacket. Hotline Miami is about dying, a lot, learning enemy layout, and attempting a level again -- and again, and again. Thankfully, the gameplay is kept engaging by fast-paced action, an amazing synthwave soundtrack, and a variety of animal masks that grant beneficial properties at the start of a level.
---
Cuphead
Cuphead is a brutally tough 2D run-and-gun game with beautiful hand-drawn animation in the vein of old-school Disney cartoons. You play as Cuphead, who is indebted to the devil himself and must battle through a series of challenging bosses to repay his debt. The game follows segments of straightforward run-and-gun, as well as bullet hell-style stages where the screen is populated with a large amount of various projectiles that you have to dodge. All of it leads to the game's main attraction -- boss battles -- which are highly diverse, each requiring a different approach and strategy. Unlike the other games on this list, Cuphead allows for couch co-op, so give your best buddy a controller, let them take charge of Cuphead's brother Mugman, and as a duo, indulge in the pleasantly painful world of this charming title.
---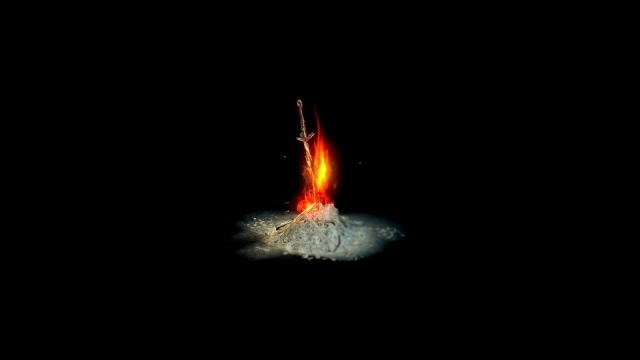 That's all, you can take a respite now. Have you played any of the games mentioned, or even managed to beat them? Perhaps you know of an immensely difficult game that deserves a place on this list? Let us know in the comments below.
And if you enjoyed this list, check out other great compilations on GameSkinny: