Terra Incognita is Dragon Quest Builders' open-ended creative mode. Access to Terra Incognita unlocks after finishing Chapter 1: Cantlin. Completing subsequent chapters and their challenges unlocks new crafting recipes specifically for getting creative in Terra Incognita.
At first glance, Terra Incognita appears rather dull and empty compared to Dragon Quest Builders' story chapters. If you take the time to explore the game mode, you'll soon discover that it surpasses each chapter in creative fidelity.
If you want to build a massive town filled with villagers and friendly monsters alike, play Terra Incognita. If you never want to run out of materials again, this is your creative mode. Tired of crafting new hammers every 5 swings? Dragon Quest Builders has you covered.
Read on for 5 reasons why Terra Incognita is a creative mode worth visiting in Dragon Quest Builders.
---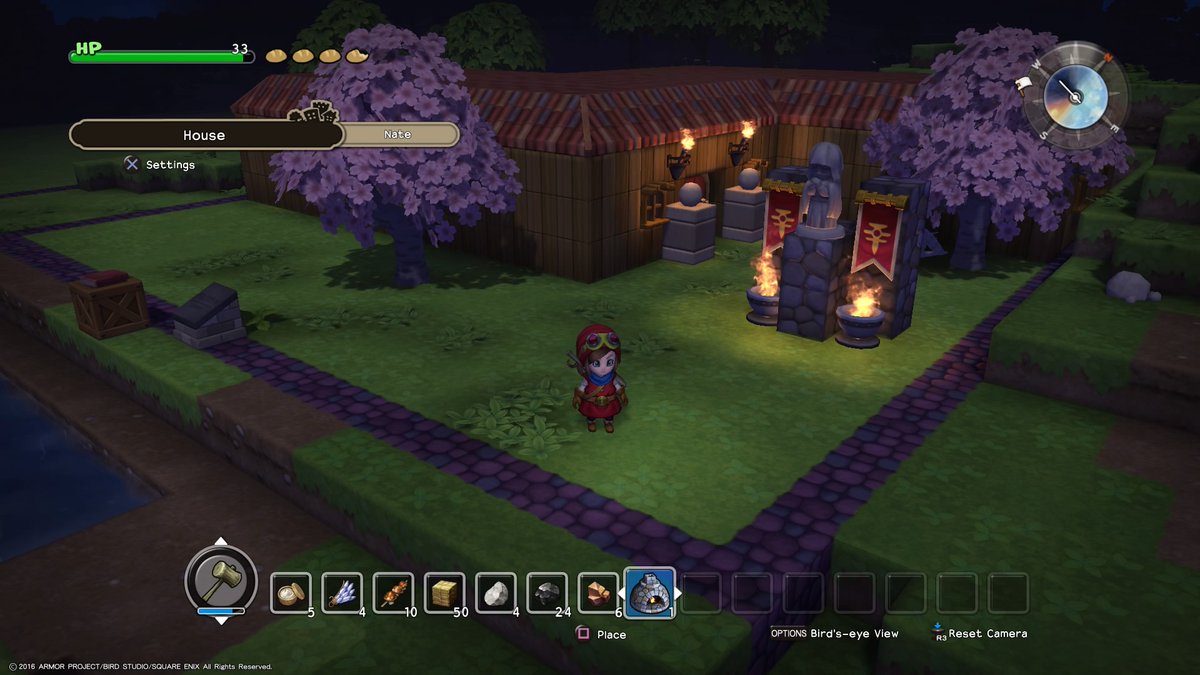 Share and Explore Player Creations
While you still cannot interact with other players in Dragon Quest Builders, Terra Incognita comes with Sharing Stones and Summoning Stones to bring forth a little slice of the world while playing online.
Building within the area of a Sharing Stone, like the one found near the Banner of Hope, allows you to name your creation and upload it to the internet for everyone to see.
Summoning Stones, on the other hand, spawn other players creations into your world. You get 5 to start, and by default they spawn player builds at random. You can opt to turn the random spawning off if you wish to keep a gem you found, or if you want to summon a specific creation through a code.
---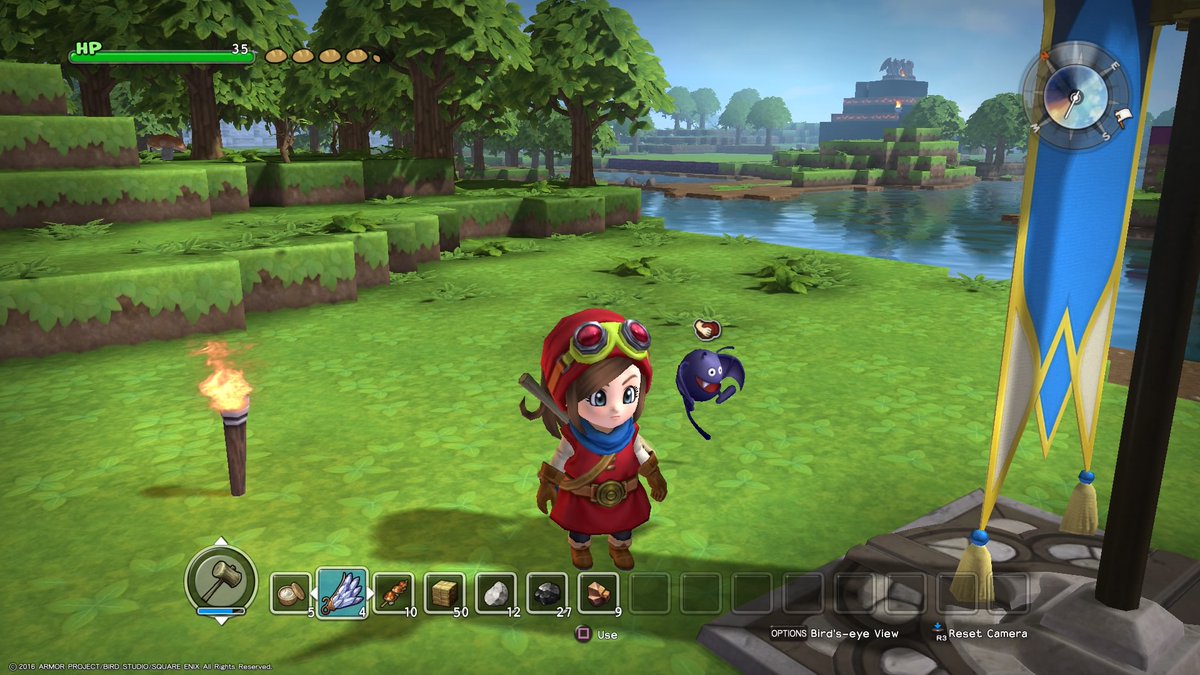 Unique NPC Residents
After you spend some time building in Terra Incognita, NPC residents will show up in front of the Banner of Hope. Human residents will hunker down among the town you've built, but they aren't the only ones who'll show up.
Monster residents show up, too. That's right -- this entirely peaceful, main, creative island actually has monsters...but they won't attack you. You may welcome them in as residents, though they tend to wander away from the town you've built.
You can invite both human and monster residents into your party to go on a grand adventure. Ever felt like exploring a poisonous bog with a troll by your side? Now's your chance.
You can only have 12 residents total, so they tend to swap out. Some residents will eventually leave to make way for new residents. If you find a resident that you absolutely need to stay in your town, you can interact with the Banner of Hope and favorite them.
---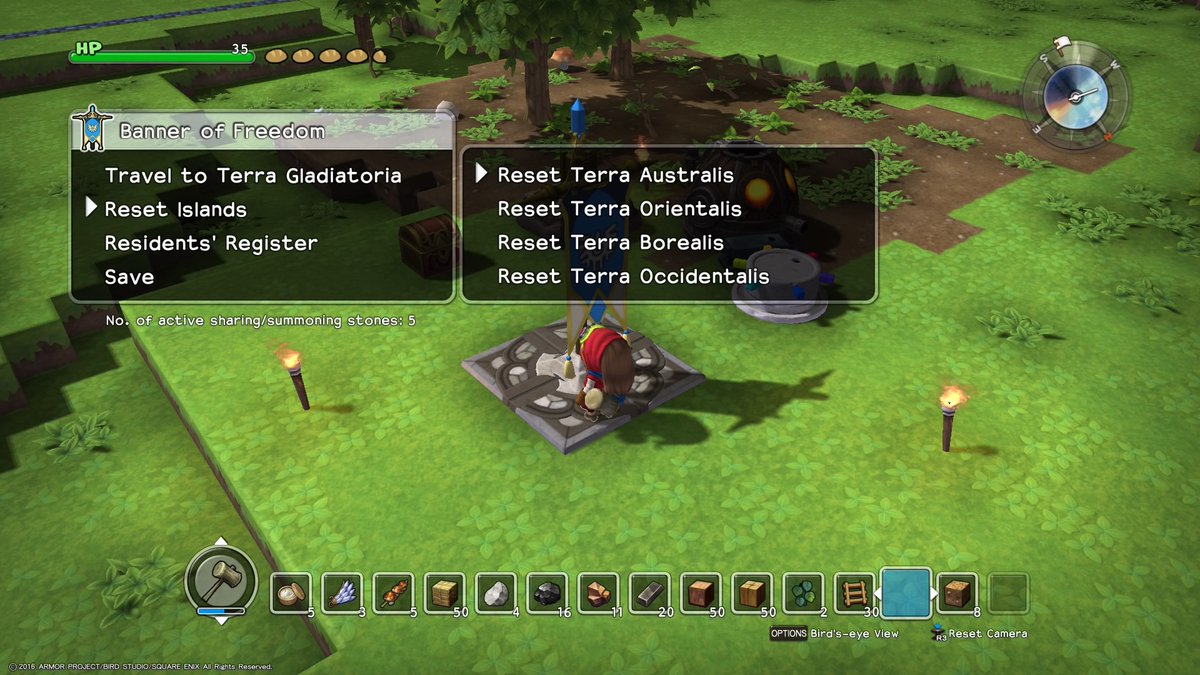 Resetable Islands for Endless Resources
If you took your time with the story chapters of Dragon Quest Builders, you may have encountered a particularly annoying problem for sandbox games: resource deficiency. You may have run out of white flowers for healing cream, mushrooms for food, or even stone for crafting.
Thankfully, Terra Incognita doesn't have that problem. For each chapter you complete of Dragon Quest Builders' story, you unlock another island that's full of resources and monsters. I highly recommend gathering all materials for your creative endeavors on those islands.
All four of those islands -- Terra Australis, Terra Orientalis, Terra Borealis, and Terra Occidentalis -- are resetable. Once the resources are depleted, just turn to the Banner of Hope and ask the goddess to reset the island. You can do this as many times as you need; there is no limit. Get creative and build a town you can be proud of.
---
Access to Boundless Crafting Recipes
Terra Incognita has a plethora of crafting recipes just waiting for you to discover. Many of them didn't even make it into Dragon Quest Builders' story chapters.
You unlock more crafting recipes by completing story chapters and the challenges within. This unlocks access to all the different creative blocks used for building as well as unique new sets of weapons and armor.
Terra Incognita also has a few unique pieces of equipment that you can't find anywhere else. You can craft and find all manner of accessories, as well as cosplay as some of your favorite NPCs. You can even craft the legendary, unbreakable Hammer of the Builder.
---
Test Your Mettle in Terra Gladiatoria
Okay, so there won't be any assaults on your town in Terra Incognita. However, one chat with Rubiss via the Banner of Hope and you'll be whisked away to Terra Gladiatoria.
In this battleground, you can craft tickets that summon hoards of enemies for you to defeat. Not only is this a good way to test your combat skills in tense situations, it's a great way to get rare monster drops.
In order to craft the tickets, you'll need to combine a blank ticket with common monster drops at the nearby altar. Blank tickets are found by exploring different islands and fishing in Terra Gladiatoria.
Now you have 5 solid reasons to give Dragon Quest Builders' creative mode a spin. How is your Terra Incognita town shaping up? Share your screenshot albums in the comments below!