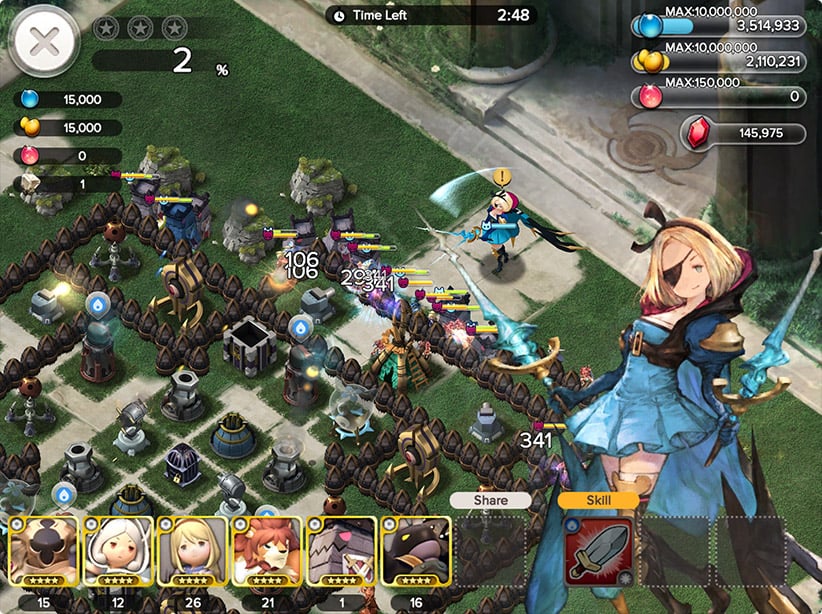 Whether it be the anti-idol, metal group featuring 3 teenage girls, Babymetal, or things involving tentacles which we won't discuss further, Japan is known as the mecca for all things weird and awesome. Mobile games are no exception and you can bet that they have some weirdly awesome titles.
From surprisingly robust JRPGs to weird puzzle games based on cats (and trust me, there are a lot of them), Japan's mobile game industry is a treasure trove of fun titles that are uniquely Japanese. Now, finding the good ones can be overwhelming if you don't speak a lick of Japanese but worry not, here are five games that you should definitely check out.
If you're ready to lose hours of your life with these games, then read on!
---
Battle Champs (Little Noah)
Right off the bat, we have Japan's take on the popular Clash of Clans style game with Battle Champs (or Little Noah as it's known in Japan). Developed by BlazeGames, Battle Champs stands out among the slew of real-time strategy games with its clever infusion of JRPG elements.
Fans of Japanese RPG games will surely be attracted to the art design as it's headed by Akihiko Yoshida, the man behind big JRPGs such as Final Fantasy Tactics, Vagrant Story, and Bravely Default. With a perfect blend of recognizable yet refreshingly unique art, Battle Champs' character designs are absolutely adorable. The main protagonist, Nia, is a particular standout due to her mad scientist outfit.
Of course, the gameplay is equally as good. You can expect to spend hours building and battling monsters while you unlock new job classes and build up your army of champs.
---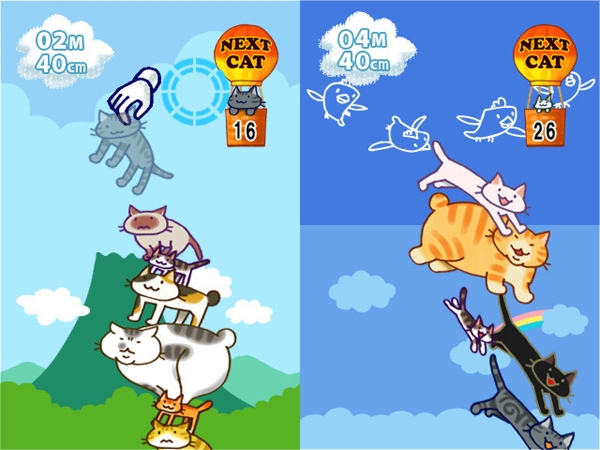 MewMew Tower
In Japan, games with cats aren't just a thing, they're practically their own genre. Okay, maybe that's a smidge dramatic, but while there are a number of weird cat games out there, MewMew Tower stands out thanks to its absurd premise.
In MewMew Tower, all you have to do is just stack your cats. That's it! The simple nature of the gameplay is what makes it uniquely addictive. Trying to stack one cat after another, each with their own unique shapes and sizes, can get pretty exciting. The higher you get, the harder it becomes to balance your tower of cats, which could end up in a cat-tastrophe (I will not apologize!).
The game is available for both Android and iOS but only the iOS version is available internationally. Although it's not fully translated, the game's simple nature makes this less of a problem than it'd be for other games.
---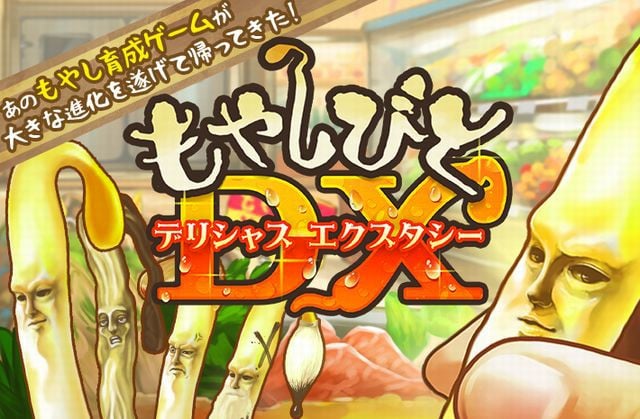 Moyashibito DX
You know it's a weird Japanese game when the entire premise of the game is for you to harvest bean sprouts with weird faces. Everything from old men moyashi that have a desire to someday become artists, to moyashi that have pompadours, because why not, to moyashi that are also part bonsai tree, which confuses me more than moyashi growing hair for some reason.
Moyashibito DX (which stands for Delicious Xtacy) is the sequel to the surprisingly popular Moyashibito - Fun Game For Free, that was developed by Goodroid,Inc. The game basically has you harvesting different kinds of bean sprouts (over 50 kinds apparently). While also tasking you with watering the moyashi to help them grow.
Moyashibito DX's gameplay is a simple yet super-addictive loop of watering the bean sprouts and pulling them out when they've grown. It's sweet and simple while also being weird and somewhat unsettling.
---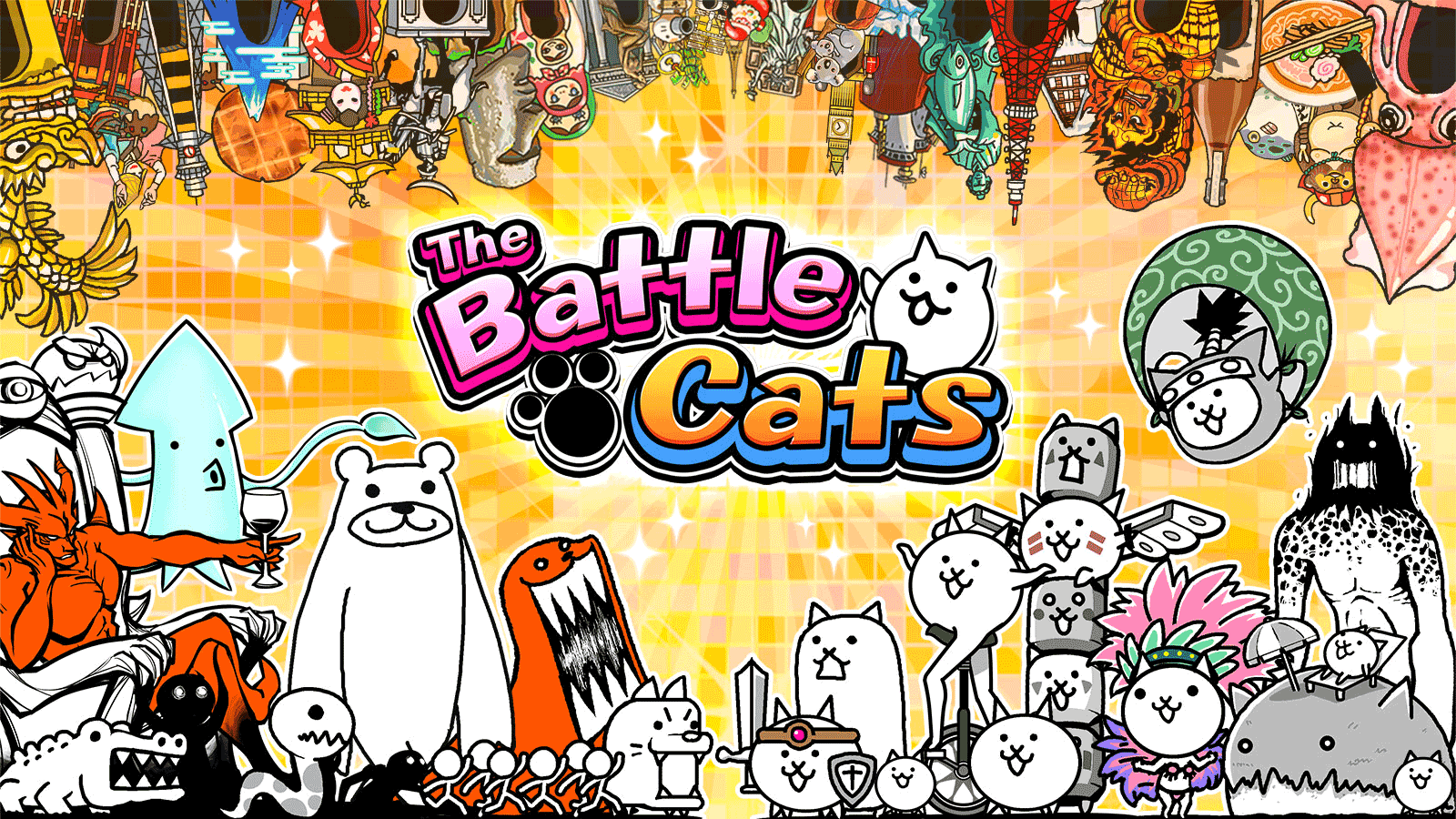 Battle Cats
Japan is not kitten around when it comes to games about cats. Battle Cats is definitely one of the more outlandish -- and fun-- mobile games.
Developed by PONOS, Battle Cats is a tower defense game that's free-to-play on both Android and iOS. In the game, you command an army of weirdly cute cats and wreak havoc on the world by battling various monsters. With the combination of addictive gameplay and bizarre humor, Battle Cats has amassed quite a rabid fanbase despite not being officially released outside of Japan.
The iOS version has been updated to an English version but the Android version is still in Japanese.
---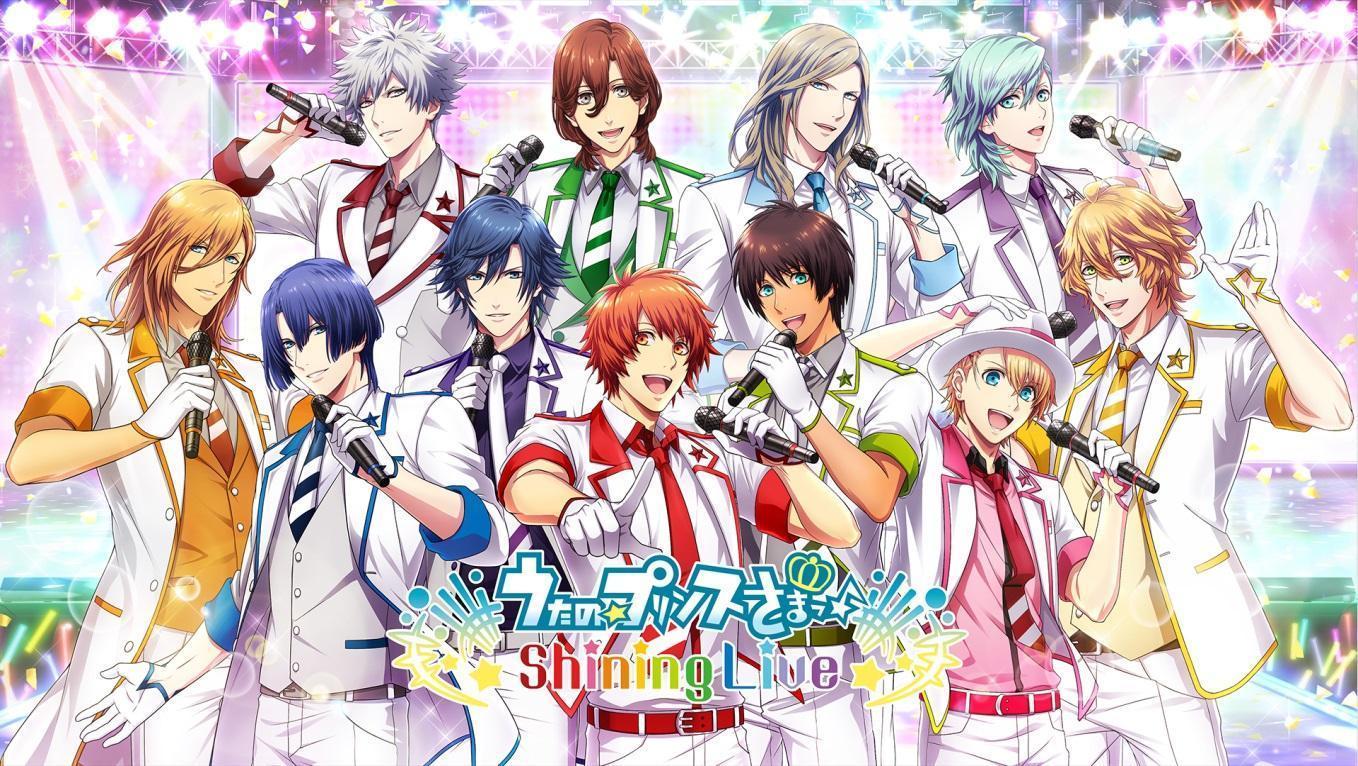 Uta No Prince-sama Shining Live
Developed by KLAB, the people behind the widely popular Bleach Brave Souls, Uta no Prince-sama Shining Live is a mobile rhythm game based on the widely popular anime series, Uta no Prince-sama.
Similar to Love Live School Idol Festival, the game lets you collect character cards and play songs based on the anime. The game also features the anime's idol units, STARFISH and Quartet Night, along with their songs. Despite being a rhythm game, Shining Live boasts a deep story mode with characters rendered in the Live2d animation system.
Now, technically, this one is a bit of a cheat since the game is currently only available in Japan but an English version is being planned for release.
---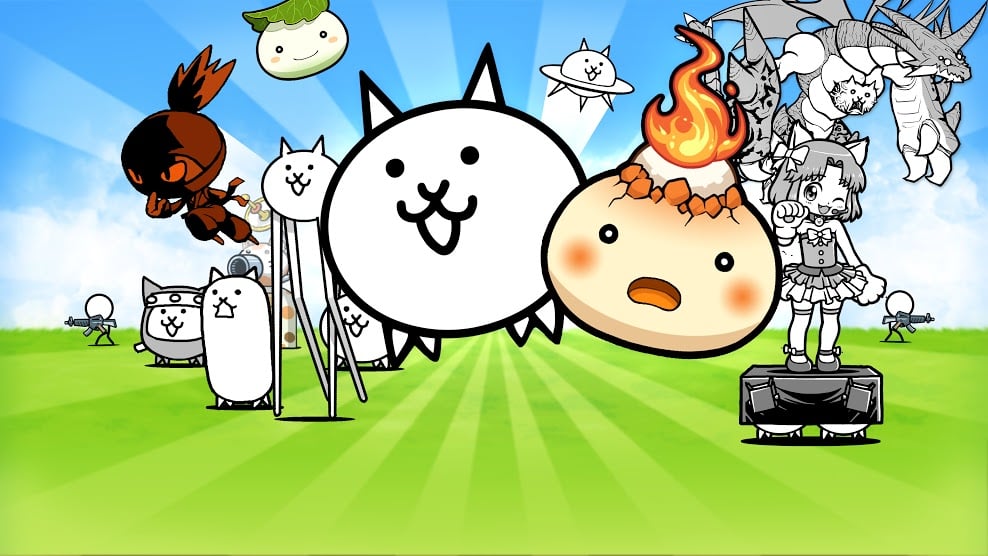 From cat stacking to idol dancing, these uniquely Japanese mobile games are definitely awesome to play. Now, what are you waiting for? Do yourself a favor and head over to their iTunes or Google Play page and download them immediately!
If you rather play mobile games that are already available, check out the 7 scariest games that you can play on your mobile phone right now!
Is there a mobile game that you hope to be released outside of Japan? Let us know in the comments below!