Celebrities are often known for stealing the spotlight in any way possible. Most are looking to market themselves and earn a little more income to pad their already quite large bank accounts. In recent years, celebrities have turned to mobile gaming in order to get their name out there a bit more.
All types of celebrities are releasing their own titles, even those you would rather not consider. From PewDiePie to Jason Statham, here are the best and worst celebrity mobile games.
Best
PewDiePie – Legend of the Brofist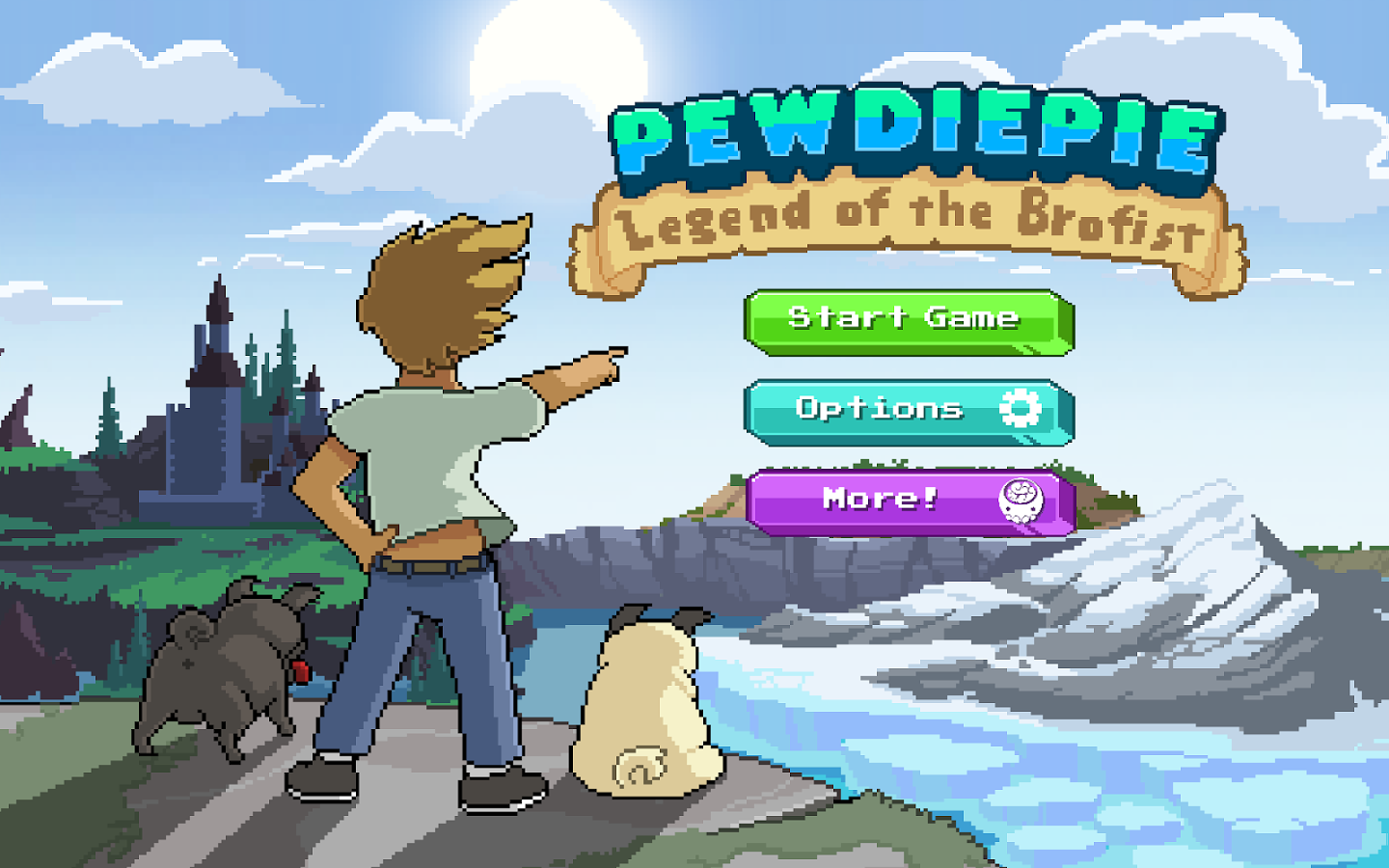 Felix Kjellberg, known to the world as PewDiePie, is one of the most influential internet stars on the entire planet these days. With well over 47 million subscribers on his channel currently, the man has made quite the impact on the gaming and video scenes. Some seriously dislike his content, citing his annoying voice and random screaming as major causes for concern. That being said, the guy has made his entire living off releasing videos to YouTube.
Now, however, PewDiePie teamed up with developer Outerminds to launch a mobile game based around his fantastical adventures. The world-renowned star worked tirelessly to create the mobile title, which actually turned out quite well.
In Legend of the Brofist, players take on the role of Felix as he completes original levels in this platforming game. Players face off against his known enemies, the barrels, and search for a pair of pink headphones within his own apartment. Serious fans will find themselves highly entertained for hours.
Jason Statham – Sniper X with Jason Statham
You wouldn't think an action star like Jason Statham would star in his own mobile game, but the man is willing to take on just about any action role that pays these days. I guess it does make sense once you think of it like that, though!
His mobile game, Sniper X, relies heavily on action cliches and entire armies being taken down by one sole hero. The game is based around a terrorist army selling weapons of mass destruction. Jason steps forth as the lone hero the world needs to stop such terror.
Players should instantly be familiar with the style of gameplay on mobile systems. You will use a sniper rifle and its iconic scope to take down each enemy in the game, but you can also shoot red barrels to cause a few explosions, too.
Kanye West – Only One
Kanye West is one of the most well-known names in the hip-hop world, mostly because he is totally eccentric and just beyond bizarre. These days, Mr. West continues to make some music, lose millions, and even has his own mobile game now, which is one of the most bizarre creations in mobile stores.
In the game Only One, players take on the role of Kanye's mother, who passed away in 2007, as she makes her way to heaven. She begins the journey on a winged horse, then begins sprouting angelic wings of her own to make the flight upwards. Kanye had a lot of trouble finding a developer who would handle this one, and the game still has not yet released to the public, but the trailer looks pretty interesting already.
Worst
Lindsay Lohan – Lindsay Lohan's The Price of Fame
We all know the story of Ms. Lohan, the young redhead child actor who went into a serious downward spiral as she began to grow older. Her antics cost her quite a bit of fame – she ended up arrested on numerous occasions and was known to have a drug problem. Today, however, things are looking up for the young woman.
Lindsay Lohan's The Price of Fame is her take on the mobile game world. Developed by Glu, a studio known for producing celebrity games on mobile devices, the title is all about earning fans in-game and unlocking new items, such as an entire party bus that speeds up the growth of your fan community when the game is closed. The title is basically a pointless clicker that lacks any real substance or emotion. Most will find themselves uninstalling after playing for a few minutes at best.
Kim Kardashian – Kim Kardashian: Hollywood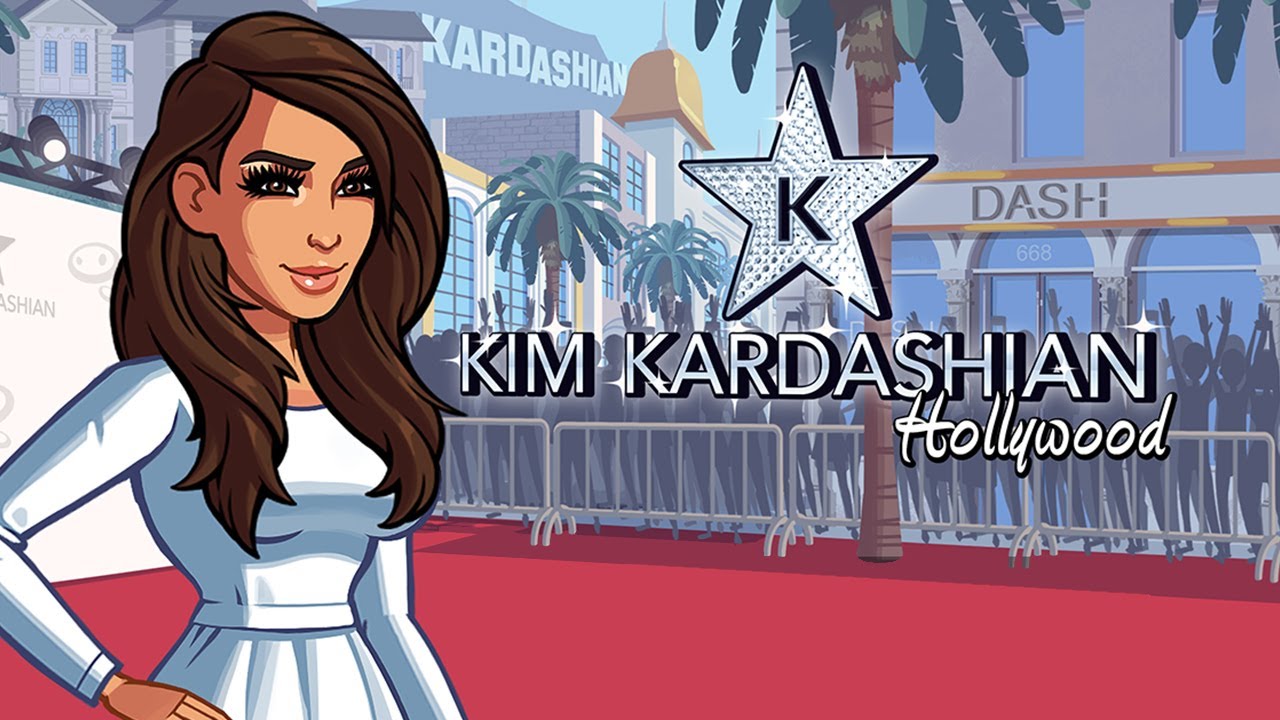 Kim Kardashian was actually the woman to really kick off the celebrity game rush that we're experiencing. In 2014, the star released Hollywood, by developer Glu, to the world. The goal of the mobile game is to take your own character, crafted in the creator, and make them a famous celebrity. You work your way from the very bottom to become an A-list celebrity in Hollywood.
In order to achieve such a mundane task, players will have to get their hustle on through various acting jobs, modeling jobs, and dates. The game is incredibly shallow and offers very little in the way of winning, which is what we're all after in games, right? The title is too boring to really invest time in, but it was still a financial success, despite professional reviewers shredding the game to pieces.
Gordon Ramsay – Gordon Ramsay Dash
Developer Glu Mobile is at it once again with their adaptation of Gordon Ramsay's career, albeit in mobile game form. The celebrity chef marketed the game wherever and whenever possible, and yet most still found it lacking. The title was supposed to feature the foul-mouthed cook in all his glory but it was just boring.
In the game, players begin their journey as an ambitious cook who is dirt poor. Throughout your journey, you shape your restaurant into a spot at which anyone would want to eat. Ramsay does make an appearance in the game as a sort of coach to the player. Don't expect the usual flair from his shows, though. This is a highly toned down version of the world-famous chef and his antics.
Celebrity mobile games are generally considered shallow experiences by most who play them, although the rare exception can be had on occasion. Most, however, fail to truly capture the flair that stems from being a celebrity.
Which celebrity game did you enjoy or hate the most? Let us know in the comments.
About the author