One Piece: Unlimited World Red - Deluxe Edition -- an enhanced port of the Nintendo 3DS game -- was announced for the Nintendo Switch not too long ago, and will be Bandai Namco's second anime-related game to be ported to the hybrid console after DragonBall Xenoverse 2, which was just announced to release on September 22.
Bandai Namco publishes a handful of anime tie-in games for other series in addition to notable games such as Dark Souls, God Eater, and the Tales series, among others. With so many different properties under its belt, Bandai Namco has the option to bring even more of its catalog to Nintendo's portable system.
Here are seven games that we think should be prime contenders for the next port.
---
Soul Calibur 2 HD Online
Originally released in 2003 for the PlayStation 2, Xbox, and GameCube, the 3D fighting game Soul Calibur 2 had a different guest character for each version: Heihachi from the Tekken series on PlayStation 2, Link from The Legend of Zelda on GameCube, and Necrid from Spawn on Xbox.
In 2013 an enhanced version of Soul Calibur 2 was digitally re-released on the PlayStation 3 and Xbox 360 as Soul Calibur 2 HD Online, and both versions featured Heihachi and Spawn. But Link was nowhere to be seen.
If Soul Calibur 2 HD Online came to the Nintendo Switch, it would be the true definitive version, since Link could be put back in. There also hasn't been a Soul Calibur game since the lackluster Soul Calibur V for the PlayStation 3 and Xbox 360, so why not make a return with a portable version of what many fans claim is the best game in the series?
---
Ni no Kuni: Wrath of the White Witch
In Japan, Ni No Kuni originally released as two separate games, Ni No Kuni: Wrath of the White Witch for PlayStation 3 -- which later released worldwide -- and Ni No Kuni: Dominion of the Dark Djinn which released a year prior for the Nintendo DS.
In Ni No Kuni, you play as a boy named Oliver whose mother has just passed. After bringing a fairy plush toy to life through his tears, he sets out to find his mother in a fantastical alternate dimension, while also fighting against a great evil power. Oliver ventures through the magical world with some new friends and has the ability to obtain different Pokémon like familiars along the way.
With Level 5's other monster-taming RPG, Yo-Kai Watch, losing popularity, bringing their critically acclaimed RPG to a portable system may be a wise decision. They could maybe even add some familiars and other features exclusive to the Nintendo Switch version.
---
Jojo's Bizarre Adventure All Star Battle
Jojo's Bizarre Adventure All Star Battle is a fighting game by CyberConnect 2 based on Hirohito Araki's popular ongoing multi-part manga and anime series of the same name. The game was originally released on the PlayStation 3 in August 2013 in Japan and April 2015 in Western territories.
Jojo's Bizarre Adventure All Star Battle not only includes characters up to the most current anime series at the time, but even includes characters up to the most recent manga. This feature is still seen in Jojo's Bizarre Adventure fighting games today.
While this game deserves a re-release on modern consoles in general, being one of the two best games based on the franchise, bringing it to the Nintendo Switch would add the extra benefit of portability.
The eShop on Switch has plenty of classic NeoGeo fighting games, so why not add some more modern ones as well?
---
Chroma Squad
Although the recent beat'em up, Mighty Morphin' Power Rangers Mega Battle, left fans disappointed -- and the fighting game Power Rangers Legacy Battle is restricted to mobile devices at the moment -- Bandai Namco still managed to release an interesting game heavily inspired by the Super Sentai series which Power Rangers was created from .
Chroma Squad follows a team of stunt actors who decide to start their own Tokusatsu studio after growing tired of their previous job. Once the studio is established, the player must assign the actors to different roles and suit colors for the teams.
Like the various series the game takes inspiration from, each stage is a different episode of the show in which the heroes fight a group of villains -- and their performance during the episode makes a direct impact on the show's ratings. The episodes are grouped into seasons, and failure to complete the goals set by the sponsors at the end of each season will lead to a game over.
Chroma Squad is currently available on PC, PlayStation 4, and Xbox One, but a Nintendo Switch port could be possible. Its pixelated graphical style would be perfect for the Nintendo system.
---
Tales Of Graces:f
Tales of Graces was originally released for the Nintendo Wii in Japan in 2009, with an enhanced port known as Tales of Graces:f released a year later for the PlayStation 3 in Japan, North America, and Europe.
The game takes place in a world known as Ephinea and follows Asbel Lhant. During his childhood, Asbel befriends an amnesiac girl and witnesses her death. Seven years later, he is reunited with the girl who mysteriously returns, albeit still with amnesia. They then go on a quest to save humanity from being destroyed.
Tales of Graces:f received praise for its gameplay with mixed reviews for its presentation. Longtime Tales fans often claim it has the best gameplay of any game in the entire series.
Due to this positive reception, Tales of Graces: f may be a major contender for the upcoming yet unannounced Nintendo Switch Tales game. If not, Bandai Namco should still think about giving this game another re-release.
---
Digimon Story Cyber Sleuth Series
Digimon Story: Cyber Sleuth originally released exclusively for the PlayStation Vita in Japan in 2015. A PlayStation 4 port was released in Japan, North America, and Europe in 2016 alongside the Western release of the Vita version.
The four Digimon games released in the West before this -- Digimon World DS, Digimon World Dawn and Dusk, and Digimon World Championship -- were all released for the Nintendo DS. There were also several games exclusive to Japan, such as Digimon Story: Lost Evolution and Digimon World Re:Digitize Decode, released on the Nintendo DS and Nintendo 3DS, respectively.
It might seem weird to bring the Pokémon rival back to Nintendo consoles, but with games like Monster Hunter Stories and Yo-Kai Watch 2: Psychic Specters already out in Japan and coming to the West soon, Nintendo is no stranger to monster collecting RPGs that aren't of the Pokémon variety.
---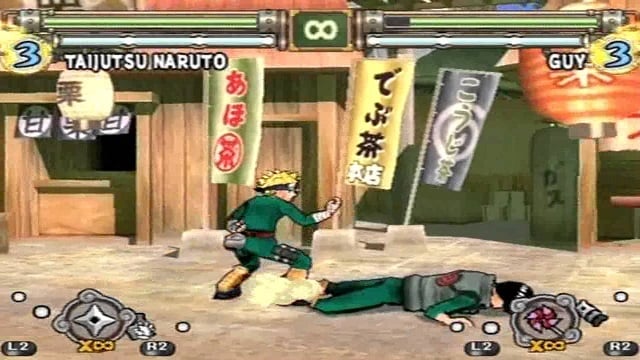 Naruto Ultimate Ninja Classic HD Collection
While the PlayStation 4 is getting the Ultimate Ninja Storm Legacy Collection and PlayStation 3 is getting the Ultimate Ninja Storm Trilogy, many forget the fighting game series which Ultimate Ninja Storm came from-- which is the original Ultimate Ninja series for the PlayStation 2.
Unlike Storm, the original series is a 2.5D fighter that had five main entries, with the fifth never being released in North America. The first three games took place before the timeskip, while the last two were primarily based on the later series, Naruto Shippuden -- but still contained modes which retold the story of the original series as well.
After the release of Ultimate Ninja Storm and its sequels, many fans seem to disregard or forget this series. Due to Naruto's continuing popularity with the spin off series (Boruto: Naruto Next Generations) and plenty more planned games coming out, a collection like this could provide newer fans with some insight on older games, while at the same time providing older fans with feelings of nostalgia.
---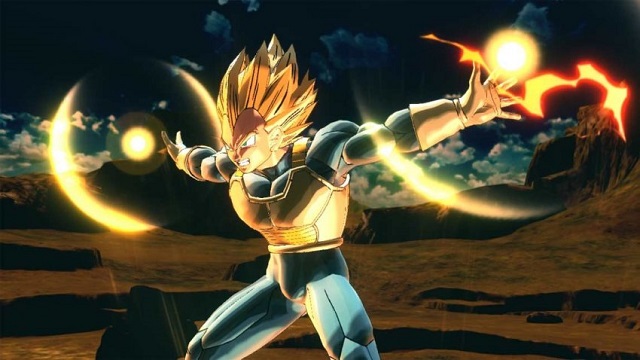 To Be Continued?
Bandai Namco has plenty of games in its ever-expanding catalog. Between anime tie in games, Dark Souls, Little Nightmares, the upcoming Code Vein, and others, there's no shortage when it comes to games the publisher could bring to the Nintendo Switch.
If the ports of Dragon Ball Xenoverse 2 and One Piece Unlimited World: Red do well enough, we could see a lot more Bandai Namco games coming to the Switch in the near future.