If you have kids and a PS4, then one of the two scenarios is likely happening in your home:
Scenario 1: You own the PS4. Your kid(s) want to play games with you, and you sure aren't letting them play Grand Theft Auto V. If your kids are young enough, then perhaps you just hand them an unplugged controller so they feel like they're playing.
Scenario 2: Your kid(s) own the PS4. They're playing all sorts of games and having a great time, but not anything you really like. You're wondering if there's anything you and your kids can play together and have a bit of bonding time.
No matter which scenario is most applicable to you, there are certainly some awesome, family-friendly co-op PS4 games out there. The following seven titles are sure to create a fun, memorable experience playing video games together with your kids.
Rayman Legends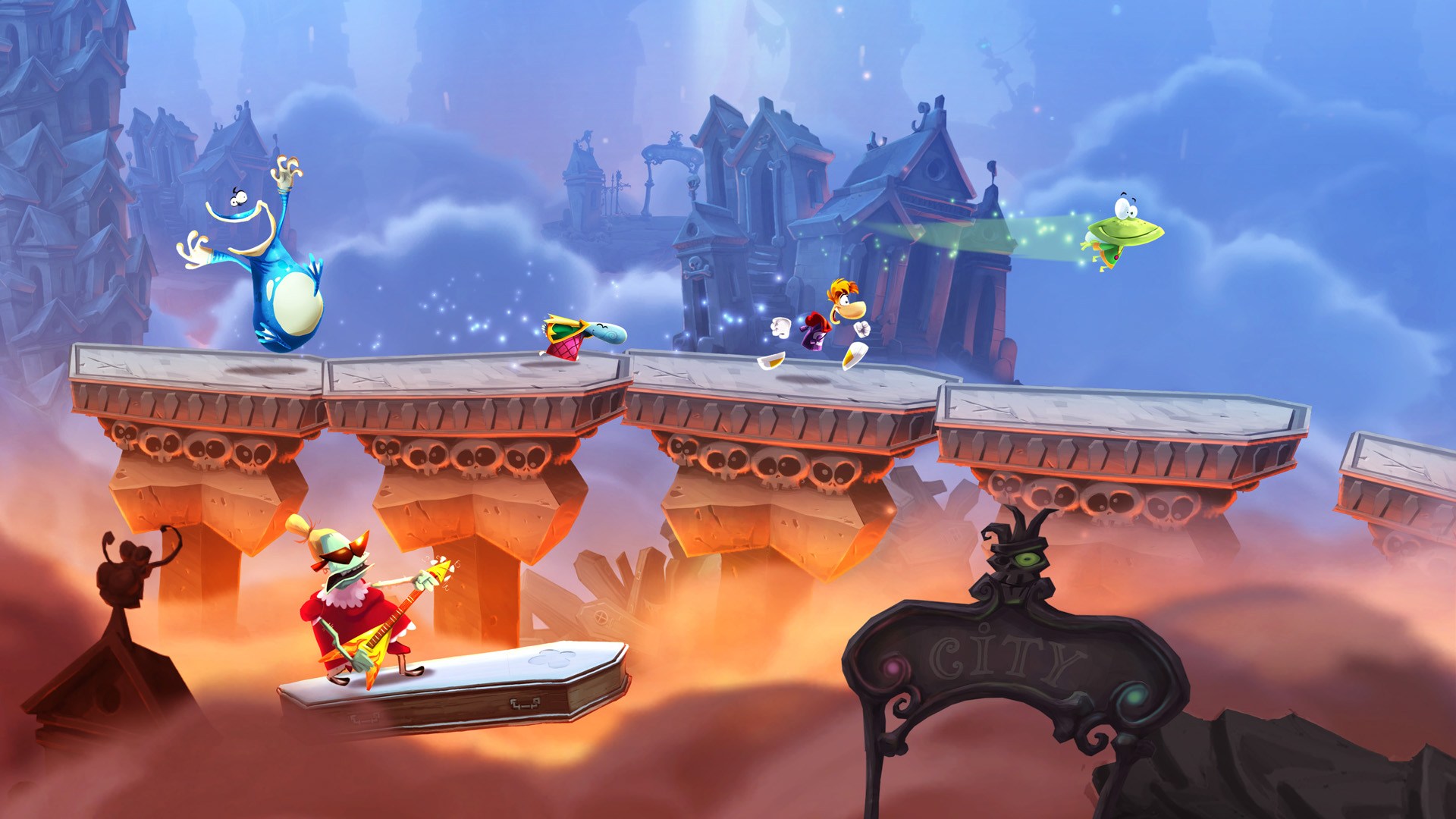 Rayman Legends is a platformer in which up to four players make their way through many, many levels — 120 levels, to be exact. In the game, Rayman has awoken from a 100-year nap, and the world is in trouble. He and his friends Murfy and Globox must come together and save the world from the nasty nightmares. No matter the age of your kids, Rayman Legends is pure entertainment for the whole family.
Buy Rayman Legends now from Amazon: $20.88
LEGO Marvel Superheroes 2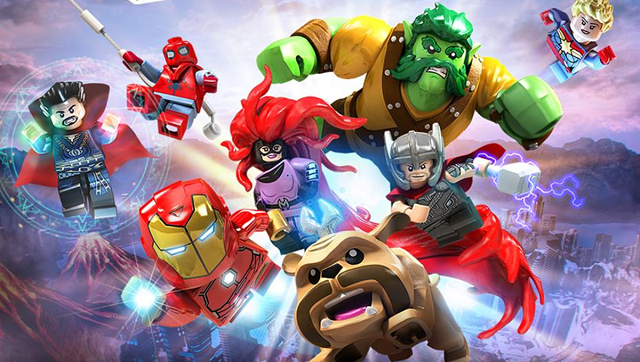 Taking you and your friends on a brick-smashing romp through the Marvel cinematic universe, LEGO Marvel Superheroes 2 gives you control of Thor, Gamora, Spiderman, Ironman, and myriad other Marvel characters in a quest to save the world from evil domination. The game requires tons of teamwork and strategy, but never loses sight of the whimsical fun that makes Marvel, well, Marvel.
New updates to this installment of the franchise give you more customization options, more puzzles, and more characters to play with. But at the end of the day, the gameplay is the same LEGO gameplay you've come to love over the years. It's one of the most engrossing couch co-op games of the year — in true LEGO form.
Buy LEGO Marvel Superheroes 2 from Amazon: $39.99
Guacamelee!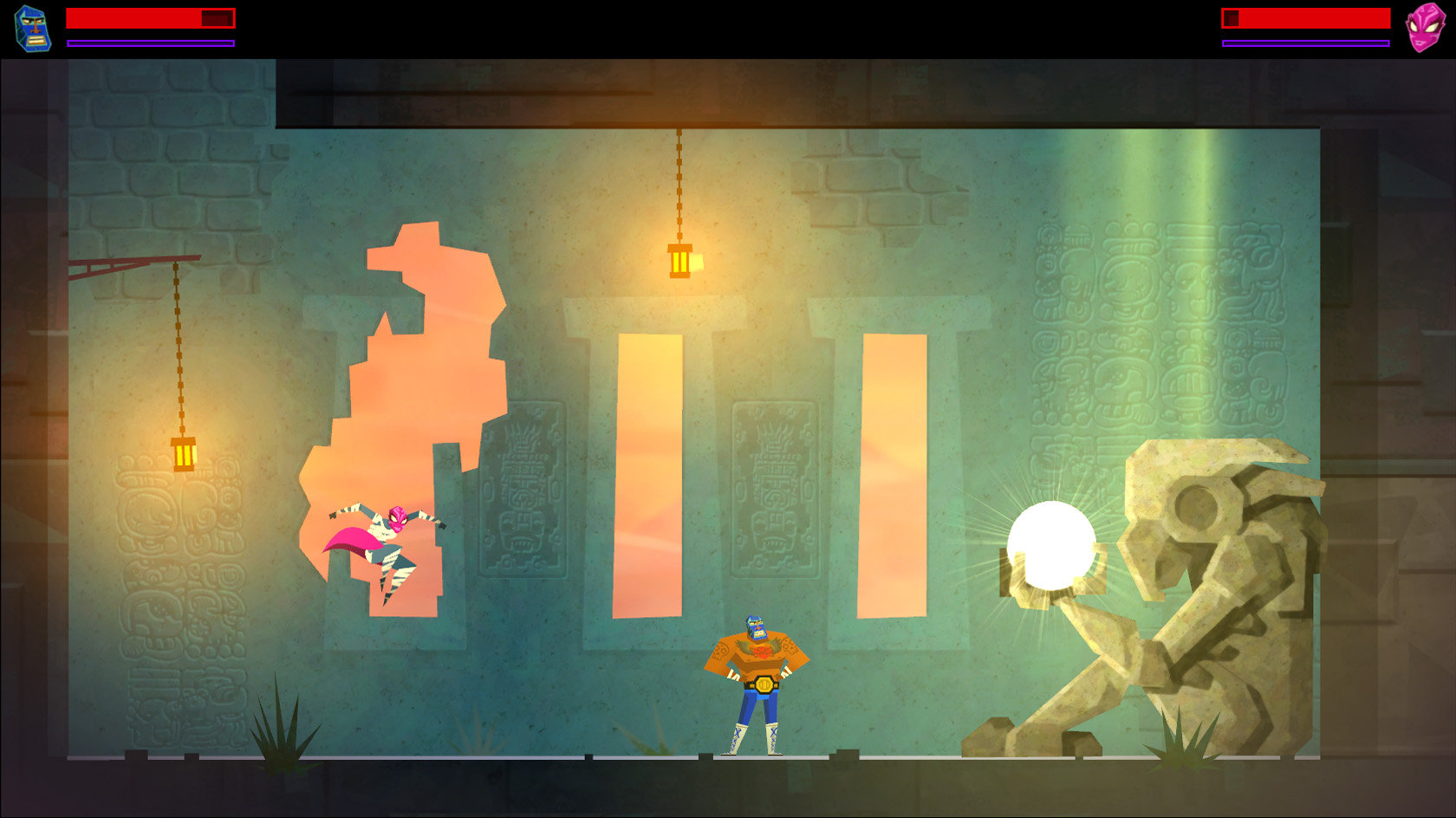 Guacamelee! is a beautiful Metroidvania-style brawler/platformer inspired by Mexican culture and folklore. The main character is Juan, who is killed trying to rescue El Presidente's daughter. While in the land of the dead, Juan finds a mask that gives him superpowers and allows him to transcend both worlds. Up to four people can play, but the introduction of the game needs to be completed solo before everyone can join in.
Buy Guacamelee! now from the PlayStation Store: $14.99
Minecraft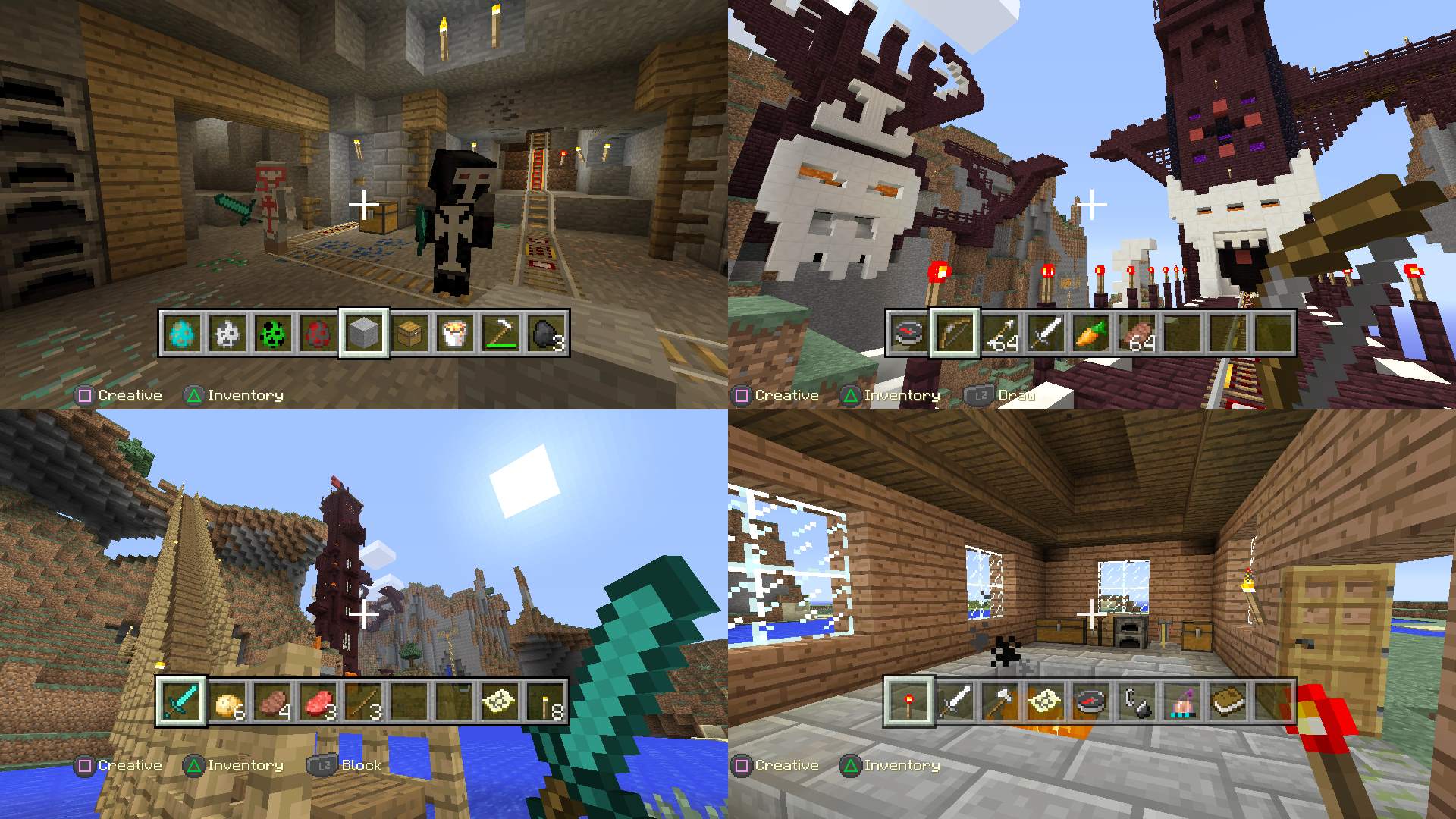 Minecraft can be a co-op game in two ways. One, where each player has a controller and you utilize the split-screen mode. Or two, where one person is on screen building things and the other is more of a designer or architect behind the on-screen creations. Of course, there's the not-so-secret third way, which is where everyone just takes turns trolling each other. Nonetheless, Minecraft is a wonderful co-op game if you're looking for a title that is less about defeating enemies and more about building the world you want to be in.
Buy Minecraft now from Amazon: $19.99
Trine 3: The Artifacts of Power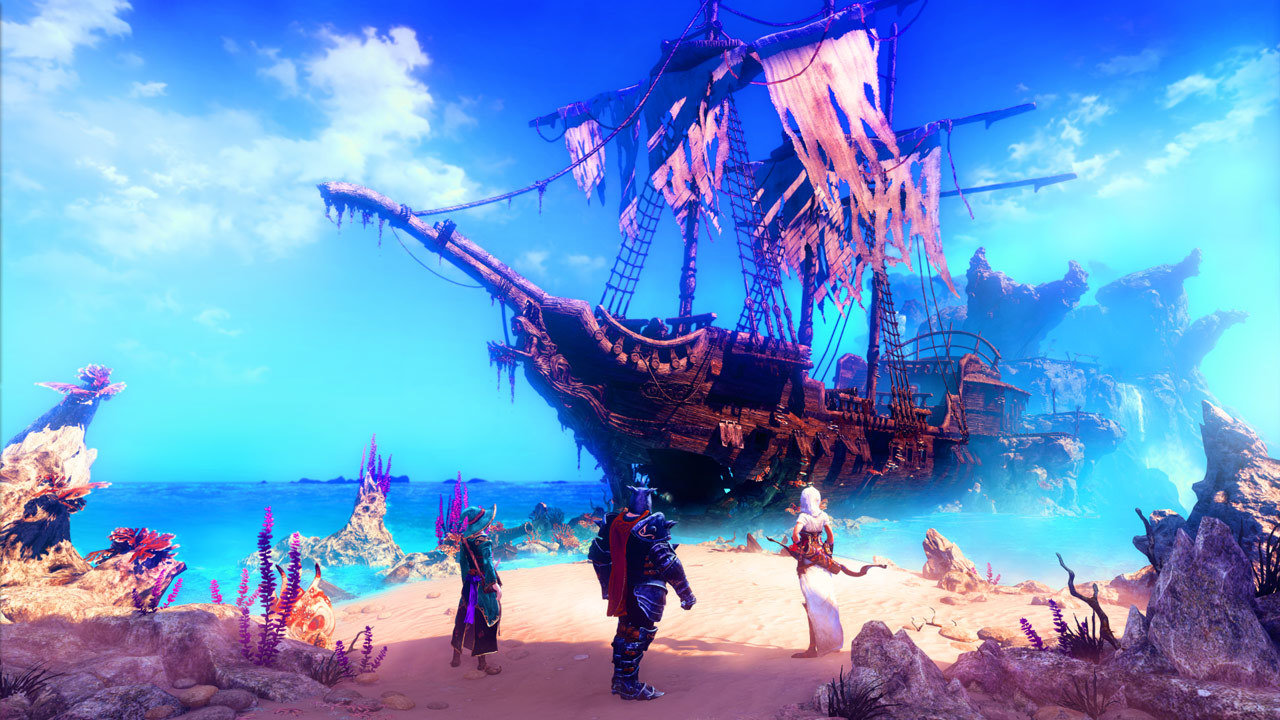 Trine 3: The Artifacts of Power is a gorgeous 3D platformer filled with everything anyone could want in a platformer: puzzles, action, mystique, and a compelling story. Players choose from Pontius the Knight, Zoya the Thief, and Amadeus the Wizard, who each have unique skills and abilities. Unlike the other games on this list, the co-op is only for up to three players.
Buy Trine 3: The Artifacts of Power now from the PlayStation Store: $21.99
Plants vs. Zombies: Garden Warfare 2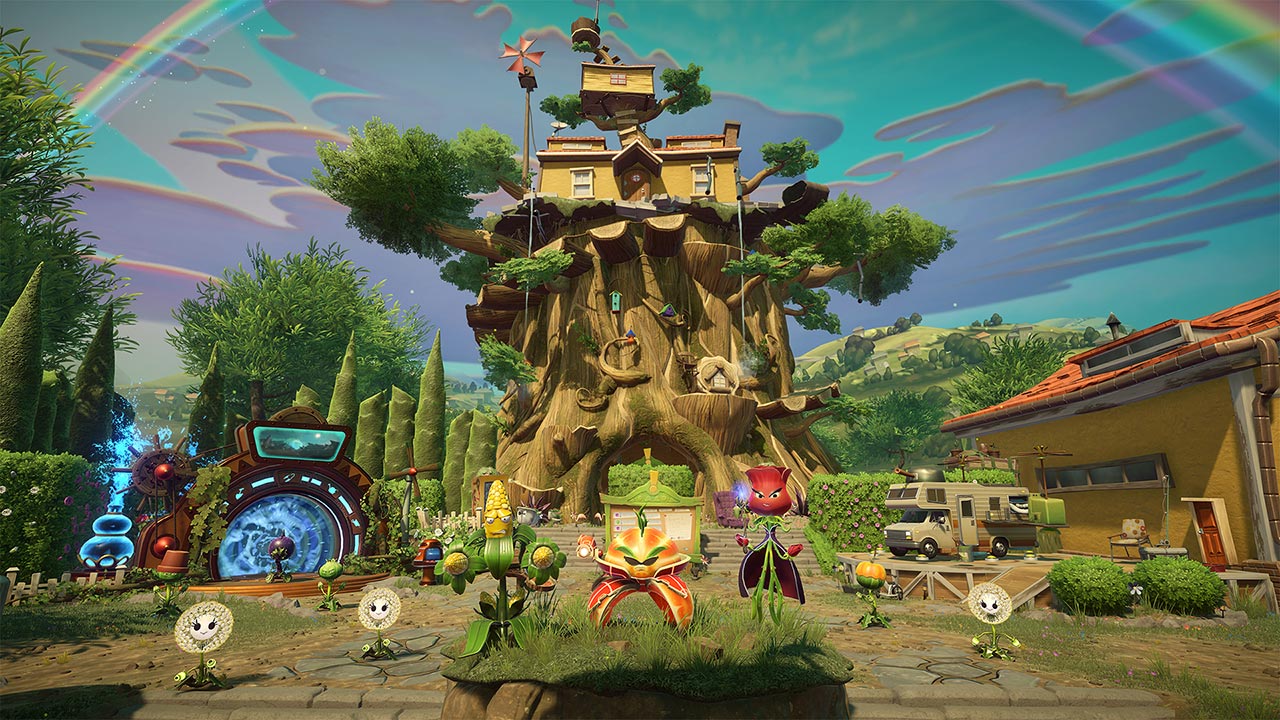 Who doesn't love the zombies in Plants vs. Zombies? Hopefully not your kids. Plants vs. Zombies: Garden Warfare 2 is very similar to the first game in terms of gameplay, but the sequel adds new plant classes, new zombie classes, and new game modes. In this game, the plants are on the offensive for the first time, fighting to reclaim Zomburbia from the zombies. Plants vs. Zombies: Garden Warfare 2 also introduces the Backyard Battleground, a hub world in which players can explore, find missions, collect things, plant pots, and do other fun things.
Buy Plants vs. Zombies: Garden Warfare 2 now from Amazon: $19.49
Gauntlet: Slayer Edition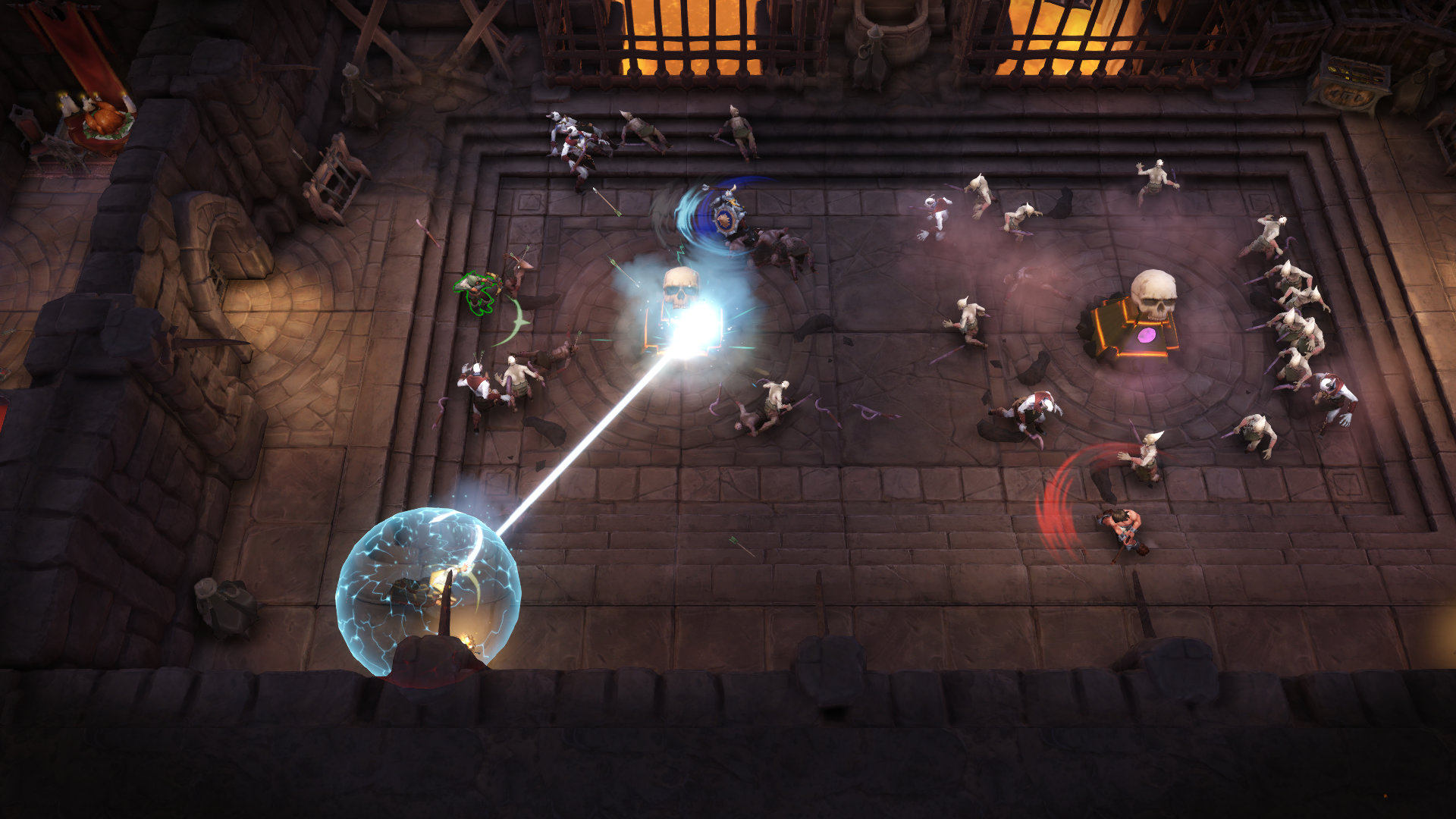 Gauntlet: Slayer Edition is for one to four players and a good game for players, say, age 10 and up. It's similar to Gauntlet Legends for N64, where it's a hack-and-slash dungeon crawler in which players can choose to be a wizard, valkyrie, elf, or warrior. Each role has different abilities, but only one player is allowed per role. The game doesn't have the most varied levels or gameplay, which makes it good for younger or less experienced gamers.
Buy Gauntlet: Slayer Edition now from Amazon: $19.99
Overcooked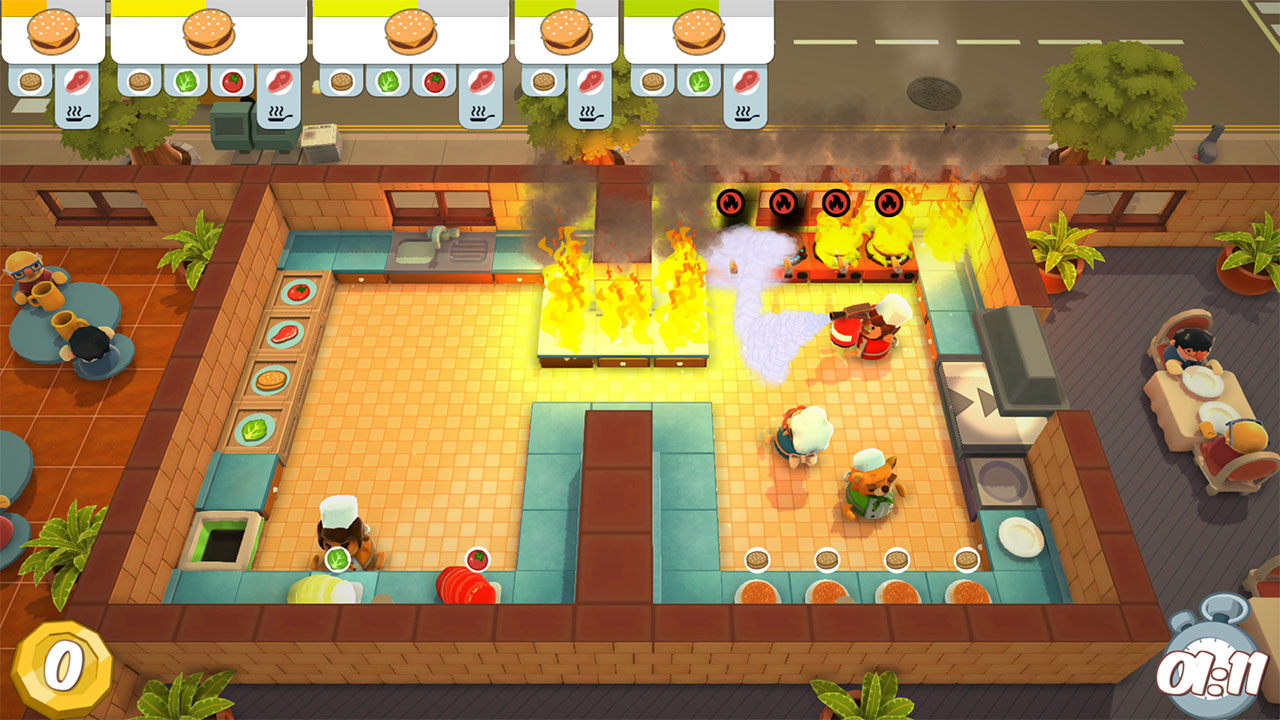 If you want to encourage your kids to cook more often but aren't sure how to get them interested, then Overcooked may be a good place to start. This cooking simulator for up to four players involves preparing a wide variety of dishes in crazy kitchens under crazier circumstances. For example, your kitchen could be split between two trucks traveling at varying speeds, or just simply on fire. If cooperation just isn't your family's thing, then there is a competitive multiplayer mode as well.
Buy Overcooked now from Amazon: $19.99
—
With the holidays coming up, there's still plenty of time to do the shopping and pick up a title or two off this list. Hopefully this year, it won't be just you or your kids spending time by themselves playing the cool new video games but instead everyone gathered around the console together to celebrate the festive season.
About the author