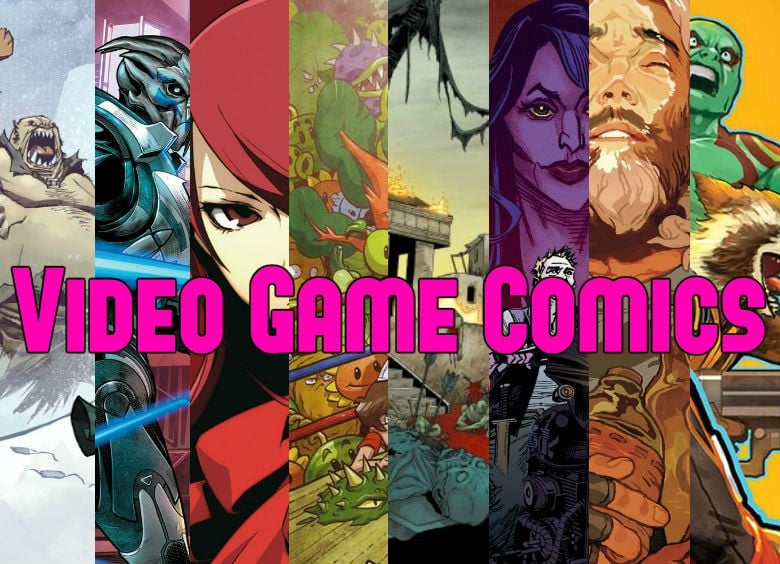 When big events like E3 or Comic Con come around, its becomes clear just how interconnected all geeky fandoms really are.
There's comics that have inspired games, games that have inspired comics, and either of the above inspiring movies which spawns a subsequent game or comic spin off...
Video games and comics have a long history together that won't be slowing down anytime soon. This year's Free Comic Book Day festivities even included a Twilight Princess issue.
If you're looking for more game-based comic series to dive into, you've come to the right place. Rather than a best-of retrospective however, we're going to look at those series that are currently going on now so you can jump in and get started reading.
---
Dragon Age: Knight Errant
Dragon Age has been host to several different comic and graphic novel adaptations over the years -- from the main IDW series to the Inquisition-focused Dragon Age: Magekiller from Dark Horse.
This new entry about the beloved BioWare RPG franchise just started this year, with issue #2 dropping June 14th through Dark Horse Comics.
While Dragon Age II is typically thought of as the worst in the series, Kirkwall was an interesting place -- and now you get to see it from the perspective of a city elf thief named Vaea. Get ready for heists and double crosses all around!
---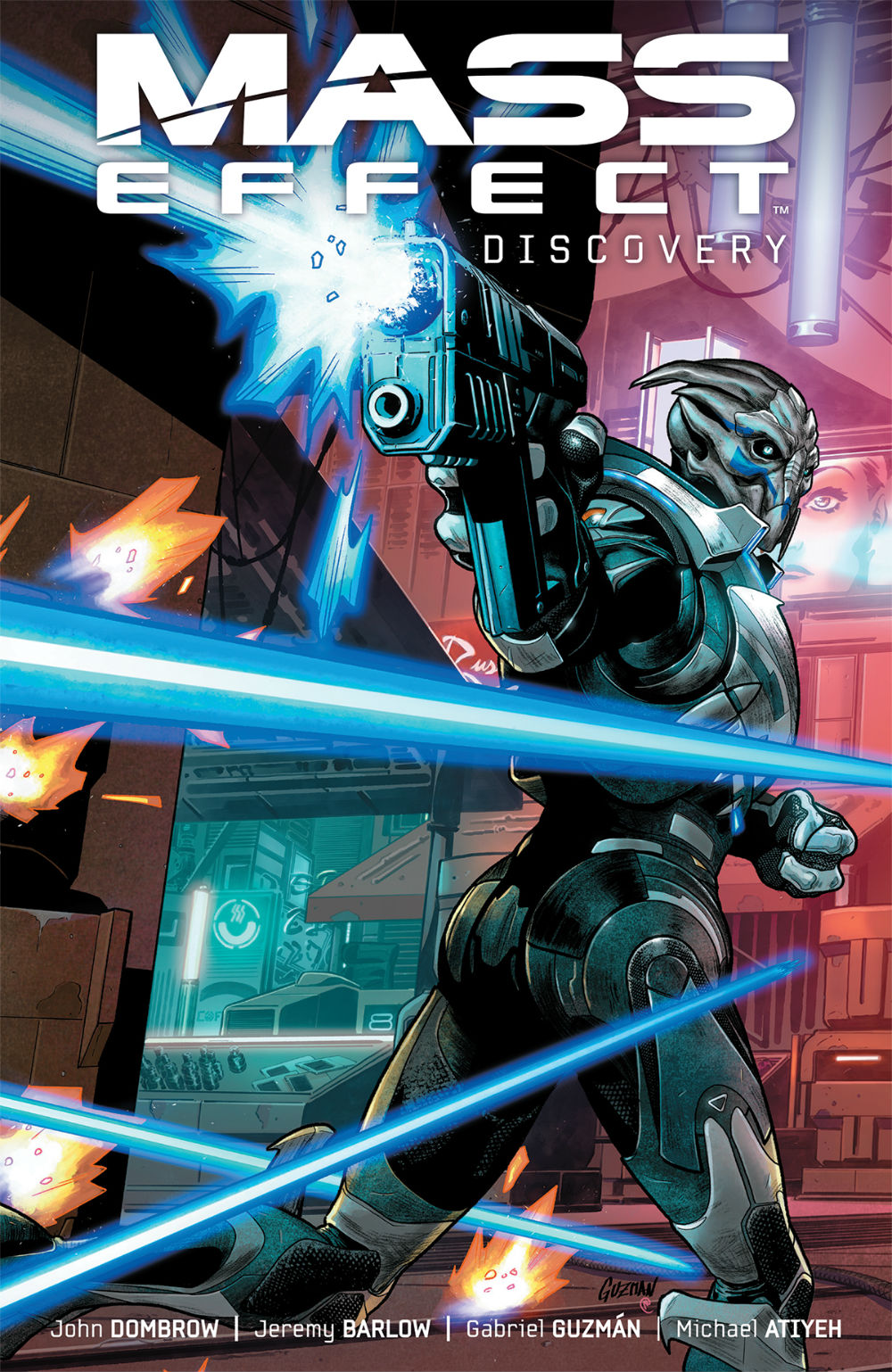 Mass Effect Discovery
If my math is right and I'm not missing anything, between all the online comic entries, mini-series, and major releases, I think we've had a whopping nine previous Mass Effect comic arcs now? Clearly people are enjoying this space-age RPG's transition to the page.
Capitalizing on the hype of Mass Effect: Andromeda -- which admittedly has cooled quite a bit since release -- this new Dark Horse series follows Turian military recruit Tiran Kandro investigating the mystery of the Andromeda Initiative.
Another ongoing collection that just started, the second issue of Discovery drops at the end of the month, so now's a good time to get started if you want to see more of the Mass Effect universe from a different angle.
---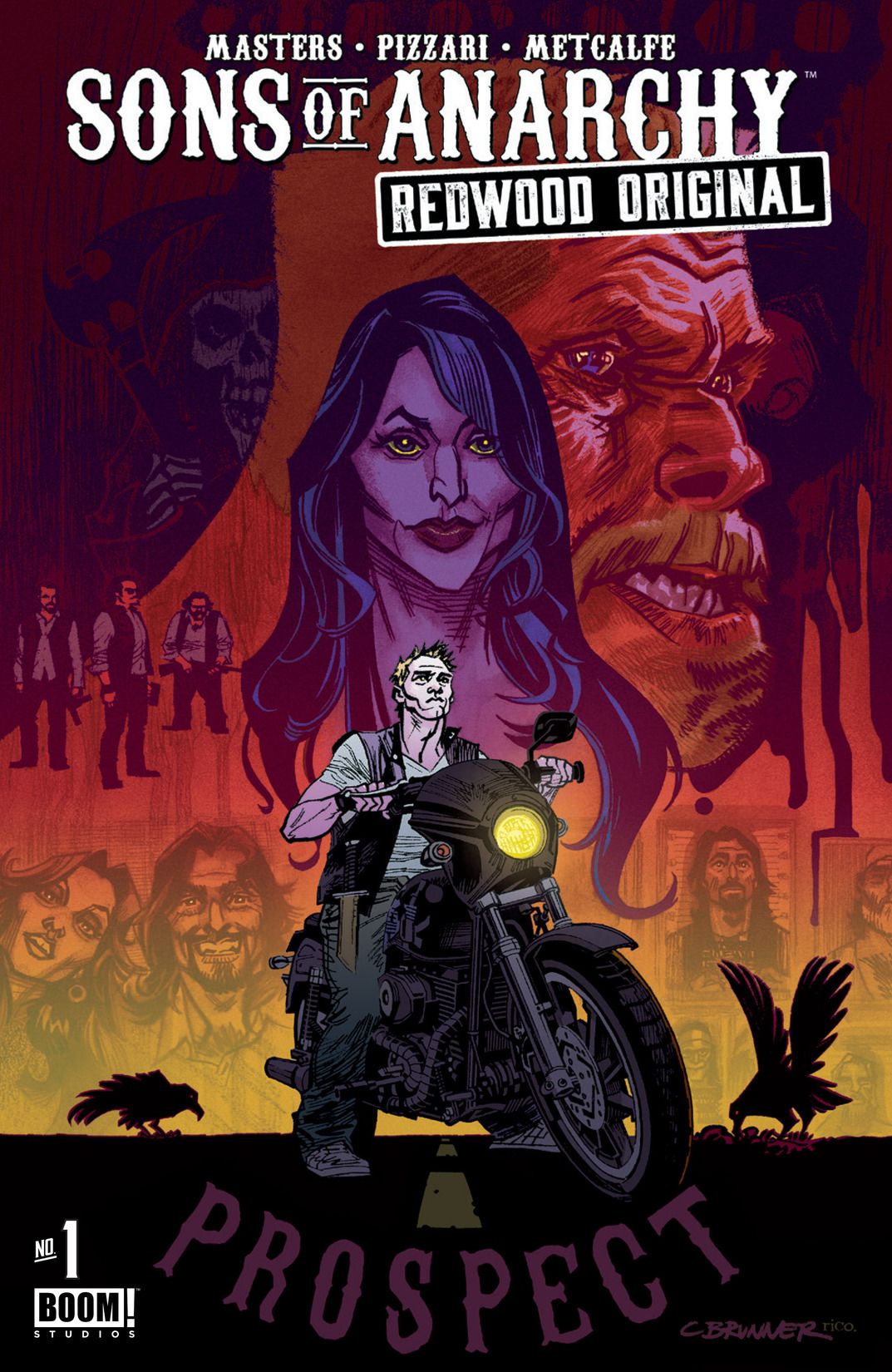 Sons Of Anarchy: Redwood Original
For those wondering -- yes, the beloved Kurt Sutter T.V. show did in fact have a video game adaptation. It got a ton of hype (Sutter's NSFW tweets on the subject indicated he was... ahem.. excited about it). But much like his one-season show The Bastard Executioner, it would ultimately be ill-fated.
A single episode of a 10 part episodic game was released... and then was promptly abandoned. Seriously Telltale, get on picking this one up already and give us a proper release!
Thankfully, most who bought the season pass ahead of time got a refund. For those who haven't played it yet, the Lost And The Damned expansion for Grand Theft Auto 4 was also essentially an episode of SOA.
There have been several graphic novel collections in the past that all absolutely nailed the personality and lingo of the various Sons characters, even covering storyline arcs like Bobby losing his cut while performing as Elvis in Vegas.
The Redwood Original arc from Boom Studios takes us back in time to an 18 year old Jax Teller first pledging to his dad's MC. The final issue of the 12-part run will drop next month, so there's time to binge the whole thing before it ends!
---
Pathfinder
Alright, so this one isn't technically "currently running" since the latest story arc ended a few months ago. But considering that there has consistently been a Pathfinder comic series in production since 2013, it's a good bet something new is coming in the not-too-distant future.
Paizo has teamed up with Dynamite for five base series so far, as well as two spin-offs covering the much-loved goblins and an origins story about the iconic classes.
Personally I'm not a huge fan of the art style, as they don't really look anything like how the iconic characters are depicted from the tabletop RPG books -- but the stories are worth it for Pathfinder fans.
With latest series Hollow Mountain having wrapped up after its sixth issue, I'm seriously hoping for something set in the upcoming Starfinder sci-fi spin coming next.
---
Plants Vs. Zombies Battle ExtraVagonzo
It may not have hit Angry Birds level of public consciousness -- but for a silly time wasting tower defense game, Plants Vs. Zombies sure has carved out its own little empire.
Comics and hardcover books for kids have been coming out steadily over the last few years, giving the bumbling zombies some silly personalities as they battle with kids (and plants of course) to take over the town.
The latest to see release this summer is Battle ExtraVagonzo, featuring the return of Zomboss duking it out with Crazy Dave as they both try to take over the same factory at the center of Neighborville.
---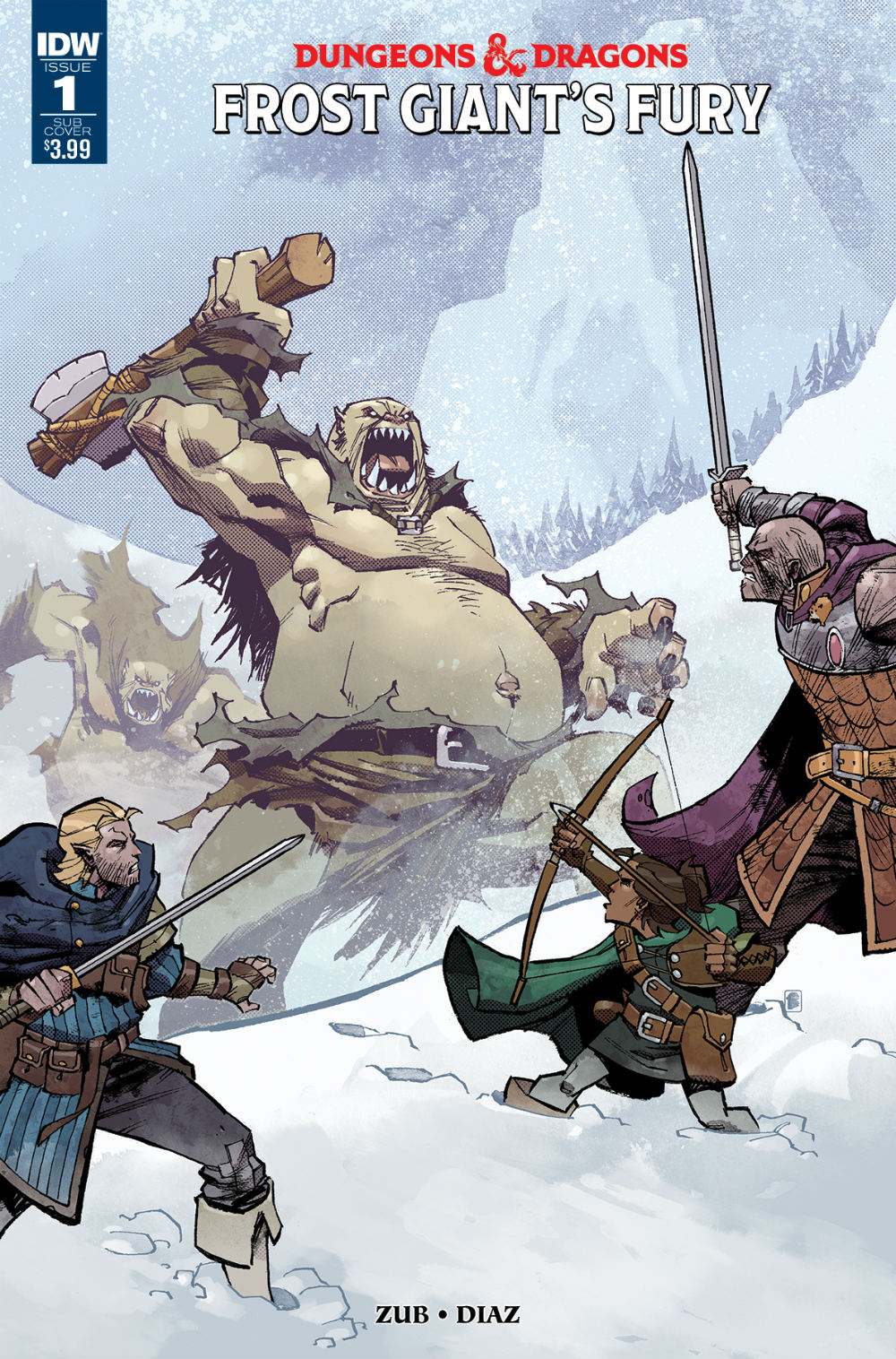 Dungeons & Dragons: Frost Giant's Fury
There have been a staggering number of D&D spin-offs and comics over the years, and the latest is Frost Giant's Fury -- featuring a troupe of heroes who just left behind Ravenloft to come to the frozen north of the Forgotten Realms.
IDW Publishing is handling this series that kicked off in January and features such fan favorites as Minsc and his miniature giant space hamster from Baldur's Gate.
As expected from the title and locale, there's frost giants, glaciers, and angry white dragons aplenty for the heroes to defeat with sword and spell. A single volume collecting all current issues will drop in July.
---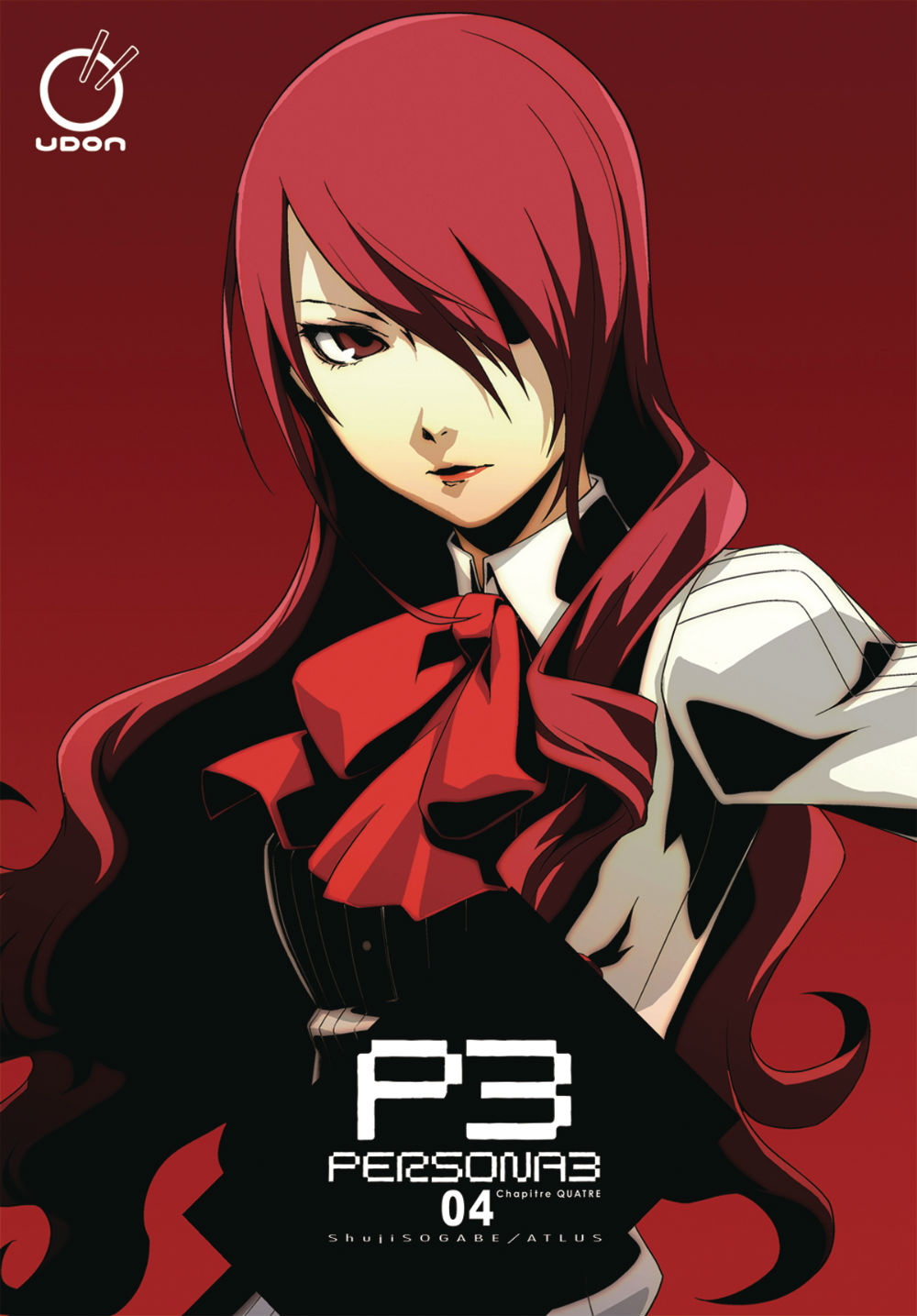 Persona 3
You'd think this would be Persona 5, right? Well, yes, there is a series for that... in Japanese mostly. For those of us on the other side of the world, there's still new Persona manga arriving, but it's based around older titles.
I'm okay with that, since P3 is among my favorite games in the franchise. These manga entries from Udon Publishing have been releasing to North American audiences throughout the year.
The story centers around the S.E.E.S. organization of teenage heroes battling against an extremist group trying to take advantage of the Dark Hour for their own nefarious purposes.
---
Guardians Of The Galaxy: A Telltale Series
Things get a little recursive here as we have a comic, based on a game, based on a movie, which was based on a comic.
Marvel is heading up a five-issue prequel series starting next month (July 2017) based around Telltale's rendition of Guardians Of The Galaxy, which is based on the movie version but clearly meant to be its own universe.
Specific details are sketchy, but we know the prequel comics will revolve around the Guardians undertaking a rescue mission from the gladiatorial pits of Sakaar that leads to some sort of big heist.
---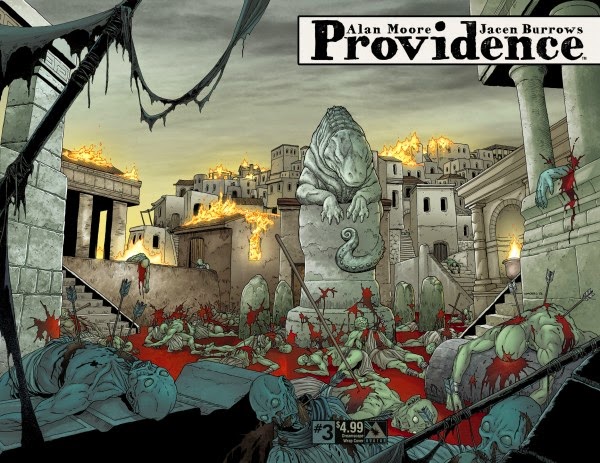 Providence
With a whole new Call Of Cthulhu game coming soon and old school horror RPG Stygian: Reign Of The Old Ones on the horizon, this is a fitting series to dive into this summer.
Yes, the 12 issue arc for this Lovecraftian nightmare did end in April... but the full hardcover collecting all issues isn't out yet. So as far as I'm concerned, it's still ongoing!
Providence is Alan Moore's (yep, the Watchmen guy!) follow-up to the Neonomicon, and if you read that series, you know to expect some disturbing things. This isn't one to let the kids pick up unless you want to answer some very awkward questions about what the naked woman is doing with the fish person.
---
Besides these currently running comics, there's an absolute treasure trove of back issues and collected hardcovers just waiting for gaming fans.
Gears Of War, The Last Of Us, Dead Space, Sonic The Hedgehog...you name it and it probably has a comic adaptation released over the years. There are also plenty of comics that gamers will love which aren't directly based on a specific game, like the tongue-in-cheek fantasy romp Skullkickers.
Dive in, have fun, and let us know what you're reading at your local comic store this week!