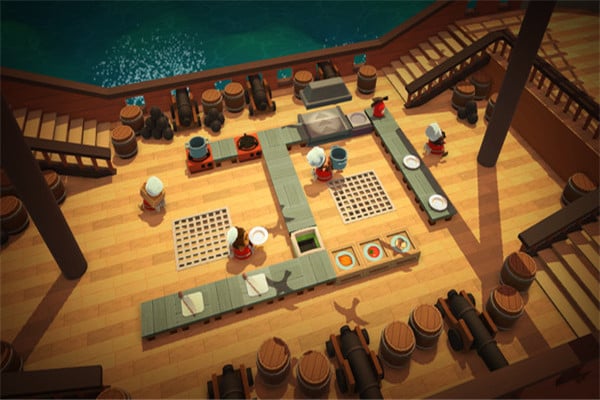 I'm a strong believer in the idea that there is a video game out there for everyone. Some people might not like the RPGs, first-person shooters, or sports games that find their way into the mainstream. It might take some time to find the right game, but if want to spend some time playing video games with your loved ones and are in a pinch for time, look at the nine games on this list to start your search.
---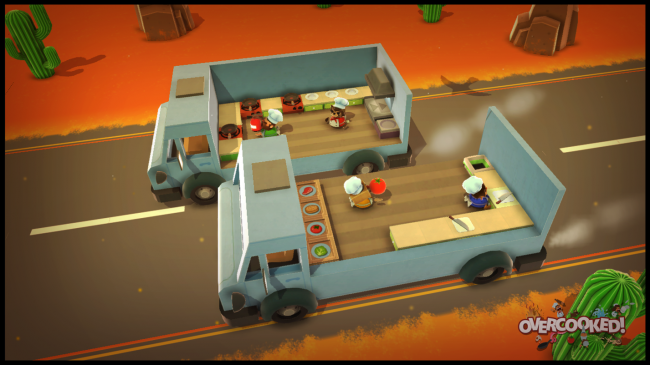 Overcooked
Grab your friends and become silly chefs in Overcooked! You and your friends must travel back in time to hone your cooking skills at various kitchens so you can protect the present-day world from the spaghetti monster! This chaotic co-op is easy to learn, charming to look at, and sure to make even the grumpiest food critic laugh.
---
Jackbox Party Pack
Often a dual-stick controller can be hard to wrap your head around if you're new to gaming and don't have that muscle memory. With Jackbox Party Pack that's a non-issue since everybody uses their phones or tablets! These fun games also accommodate groups larger than four, so like their title implies, they're perfect for parties. For raucous laughs, I recommend Tee KO, where you and your friends design silly shirts and face-off to see which shirt is best, and Fakin' It!, where everybody answers question but one friend must fake their way through the answers. Both games are part of the third Jackbox Party Pack.
---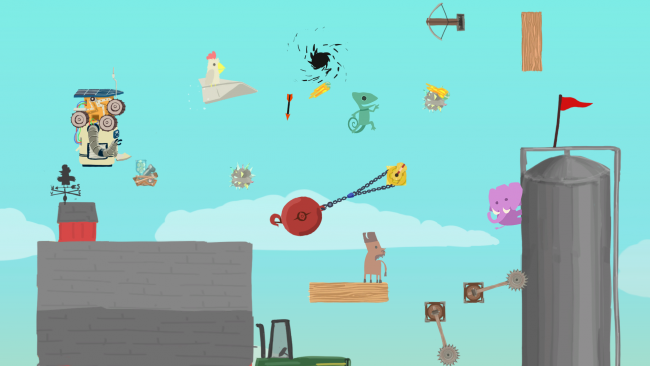 Ultimate Chicken Horse
Ultimate Chicken Horse starts simple, is easy to understand, and always offers something new. The goal is simple: work with your friends to create a platform level that you can beat but your friends can't. Each round introduces extra items for you to use against your friends, but be wary you don't accidentally screw up your chances of beating the level yourself or you'll be one sad chicken ... or horse ... or sheep (there's a bunch of cute animals to unlock!).
---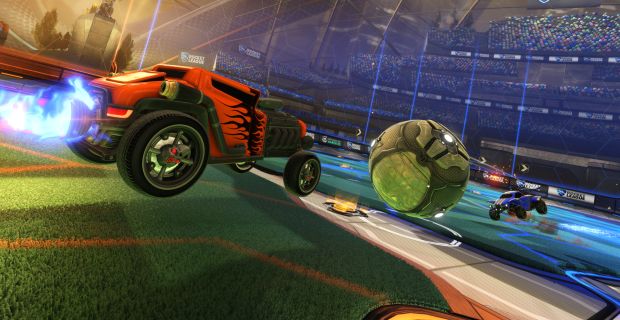 Rocket League
Rocket League is a thrilling game of soccer with race cars, explosions, and delightful customization options! The best part about this game is it can appeal to players of all skill levels. You don't have to know how to make your car fly to get a rewarding rush of adrenaline from chasing after the ball and making solid contact. If you want to mix things up, you can even head into Snow Day or Rumble game types, where the puck or power-ups respectively make the game even easier for beginners. The game also features an upbeat soundtrack that really pumps you up to play!
---
SpeedRunners
Once you get the hang of the swing mechanic in SpeedRunners, which doesn't take too long, you're in for some very rewarding 2D racing against your friends in this exciting pick-up-and-play game. Before you know, you'll be jumping off the couch due to exhilarating victories and soul-crushing defeats! Be sure to work on your trash talk game if you and your buddies have that extra bit of competitiveness in you.
---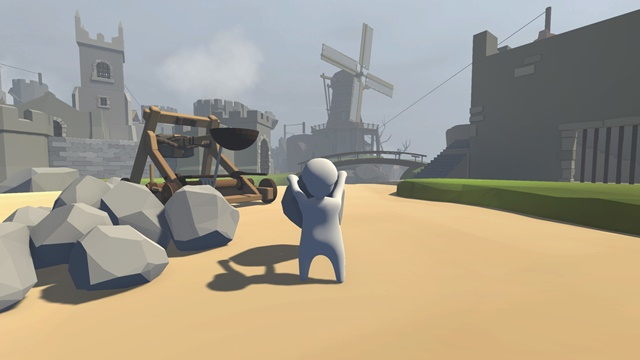 Human: Fall Flat
This whimsical game feature ragdoll physics and open-ended platforming. Get a buddy or a few and hop into the world of Human: Fall Flat. Work together to figure out how you wanna climb that castle wall. Do you use that plank of wood lying on the ground for support, or do you build a human pyramid and try to get over that wall the most ridiculous way possible? Climbing ledges in this game is trickier than it first appears and can lead to some hilarious antics.
---
Snipperclips: Cut It Out, Together!
Snipperclips is a must-play game if you own a Nintendo Switch. Hands down one of the most creative games to come out of 2017, this co-op puzzler exceeds expectations with its unique challenges. Kudos to the developers for imagining so many ways to make one mechanic feel fresh every single level. The game is simple to learn while keeping you and a friend thinking critically as you work together in this charming title.
---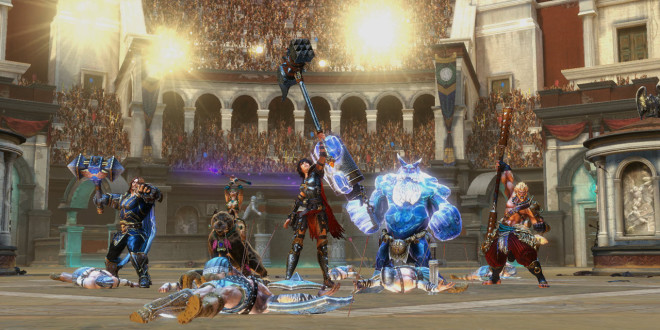 SMITE
Do you want to introduce your friend to League of Legends or DotA but that learning curve is just a little to steep for them? Then you should seriously consider giving SMITE a shot. The third-person camera and opportunity to automate your item and skill builds makes this the best MOBA for beginners to learn the genre. SMITE also features an arena mode which is shorter in length and lets you and your team focus on fighting other heroes rather than farming creeps. Also, it feels really cool to be a god like Thor or Athena ... just sayin'.
---
Death Squared
Rounding out our list is Death Squared. The cheeky narration in this game is reminiscent of Portal and really adds to the atmosphere of this co-op puzzler. Grab a buddy and work together to get your cubes where they belong without killing each other with lasers, spikes, or other silly traps. The fun comes in the dumb mistakes you're bound to make learning how each level works. You can also grab two extra friends and head into four-player mode for four times the chaos.
---
This concludes out list of games to play with your more "casual" friends. Be sure to let us know which games from this list you've tried and which are your favorites. Did we miss a game you would recommend to gaming newbies? Let us know in the comments below, and be sure to stick around GameSkinny for more game recommendations!