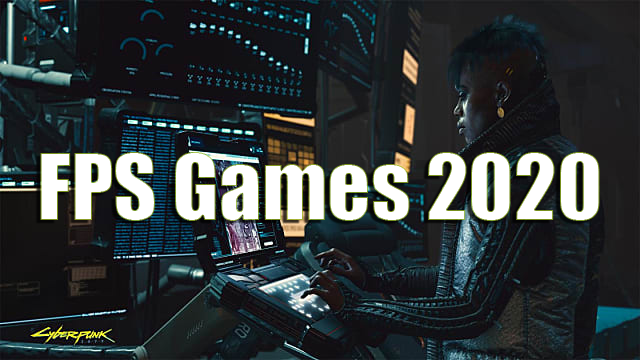 Last year, we broke down our most anticipated FPS games of 2019 and broke a few rules while doing it. The same thing goes for the most anticipated FPS video games of 2020. Some of the shooters on this list have a good chance of coming out in 2020, but there's no guarantee all of them will. Some might even be seen as RPGs or survival horror games instead of shooters.
However, some of the biggest, most anticipated releases in years now have confirmed drop dates, and some new contenders have joined them.
Let's have a look at our nine most anticipated first-person shooter games of 2020 as they look to start the decade out right.
---
Halo Infinite
Developer: 343 Industries
Platforms: Xbox One, PC
Release Date: Holiday 2020
We'll have waited more than five years for Master Chief's return when Halo Infinite releases next holiday season. Whether Infinite can live up to the high expectations players have for it remains to be seen, but we do know Infinite will be the biggest Halo game 343's ever put out: open world, trilogy-ending, and built for next-generation consoles.
Halo: Combat Evolved put the original Xbox on the map. Now Microsoft hopes Infinite can do the same with Project Scarlett. I don't know about you, but I hope they can do it again.
---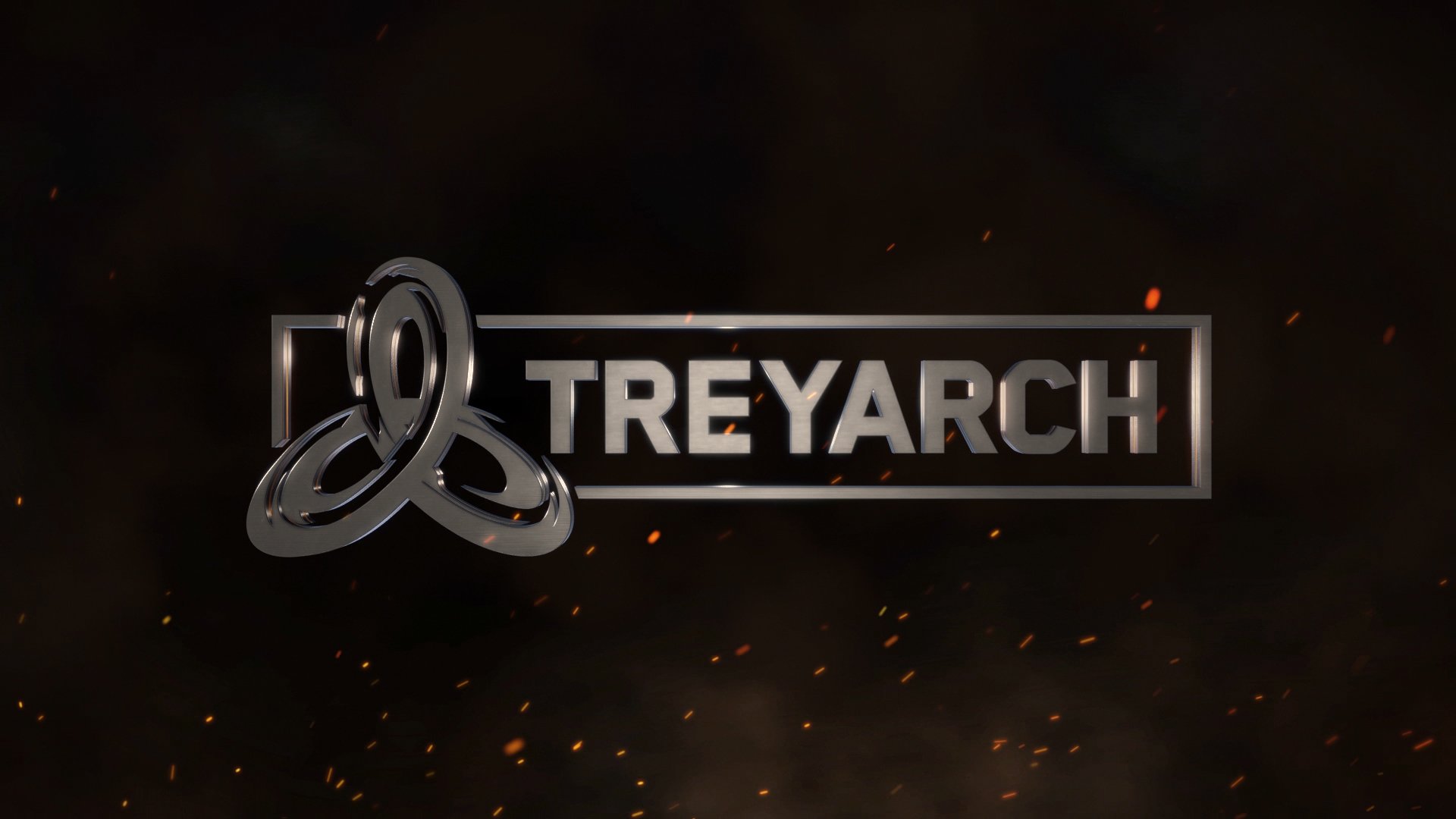 Call of Duty 2020
Developer: Treyarch
Platforms: Xbox One, PC, PS4
Release Date: Holiday 2020
Though development has been troubled against a tight 18-month development window, Call of Duty will make its yearly return near the end of 2020. Possibly based back in Vietnam, we could see a reboot of the Black Ops franchise a la 2019's Modern Warfare — or something new altogether.
At this early stage, all we know is that Treyarch is behind Call of Duty 2020 with the support of both Sledgehammer Games and Raven Software. Time will tell if the tight turnaround allows for a workable release, but we do know one thing: it will probably sell pretty well.
---
Dying Light 2
Developer: TechLand
Platforms: Xbox One, PS4, PC, PS5, Xbox Scarlett
Release Date: Q1/Q2 2020
The original Dying Light was a welcome surprise in 2015. It came as fatigue in the zombie survival genre had long reached its peak. Then Dying Light took some of the best ideas percolating in games at the time, from parkour to melee combat and more immersive storytelling, and combined them in a competent package that's still seeing development today.
The first entry wasn't a perfect game by any means, but it did what it set out to do. And while the story was functional, Techland knew they could do better. With Dying Light 2, Techland pulled out the heavy hitters when it comes to writing, hiring Chris Avellone of Planescape Torment and Fallout New Vegas fame, as well as writers who worked on The Witcher 3.
Dying Light 2's gameplay looks to be similar to the original, but with a world crafted by such narrative titans, there's both a lot to live up to and plenty fo be hopeful for. Watch 26 minutes of Dying Light 2 gameplay from E3.
---
Tom Clancy's Rainbow Six: Quarantine
Developer: Ubisoft Montreal
Platforms: Xbox One, PS4, PC, Xbox Project Scarlett, PS5
Release Date: TBA 2020
Set in the future of the Rainbow Six universe, and therefore a few years after Rainbow Six: Siege, Rainbow Six: Quarantine appears to be a PvE take on the popular shooter franchise.
The operators from Siege make their return as they try to turn the tide on an outbreak of an alien disease, virus, or other bodily infestation. The virus is marketed as a "new enemy ... more lethal and challenging than ever before," and players will take on three-player co-op missions as they attempt to turn the tide of the outbreak.
If you're familiar with the Outbreak event from Siege, then you're on the right track, as Rainbow Six: Quarantine seems to be an evolution on the concept.
---
Serious Sam 4: Planet Badass
Developer: Croteam
Platforms: PS4, Xbox One, PC
Release Date: TBA
We talked about Serious Sam 4 last year, and we've heard almost nothing about it since. To recap, Planet Badass is a linear series of large arenas where you will merc goons by the hundreds using every means possible, and some that shouldn't be.
Vehicles are coming to the series, but the fast, arcadey-pace of Serious Sam 4: Planet Badass appears unchanged. Gibs will be plentiful, explosions will be enormous, and the humor parodic and crude.
For fans of the Serious Sam series, that's all we wanted and more.
---
System Shock (Remake)
Developer: Nightdive Studios
Platforms: Xbox One, PS4, PC, macOS, Linux
Release Date: Q1/Q2 2020
If you've played any of the Bioshock games, either of the Portal games, or one of the many games set in haunting, mysterious space stations, you've played something at least partially inspired by the System Shock games.
A hallmark of science fiction horror in video games, the original System Shock might live in the shadow of its more famous sequel, System Shock 2, but it nonetheless remains a classic with a community of dedicated players and modders.
The System Shock remake, which raised more than $1.3 million on Kickstarter, looks to modernize every aspect of the 25-year-old classic, and we hopefully won't have to wait much longer to get our hands on it.
It's so popular, it even made our list for the most anticipated horror games of 2020.
---
Disintigration
Developer: V1 Interactive
Platforms: Xbox One, PS4, PC
Release Date: TBA 2020
Coming from one of the minds behind Halo and one of the creators of the US SOCOM: Navy Seals series, Disintegration is a sci-fi co-op/multiplayer game set in the distant future. Most of humankind now exists as the "Integrated," human brains set inside high-tech robot bodies.
In the game's single-player mode, you play as Romer, an Outlaw Integrated who wants to bring humanity back to their fleshy, original forms. The game also boasts team-based multiplayer across three modes and some number of maps.
Though we don't know a whole lot about the game, we were able to go hands-on with Disintegration at PAX West 2019. We learned that like many games on this list, Disintegration goes well beyond the typical FPS fare.
---
DOOM Eternal
Developer: id Software
Platforms: Switch, Stadia, Xbox One, PS4, PC
Release Date: March 20, 2020
Yes, Doom Eternal was supposed to release in 2019, but for the sake of quality, it's been pushed to 2020. If the story trailer above is anything to go by, the wait will be well worth it. And according to our E3 preview of Doom Eternal, that will be exactly the case.
Now the Doom Slayer is taking on Heaven and Hell, determined to rip and tear across every dimension in his quest to end every demon in existence. He doesn't seem to care who or what gets in his way.
Gameplay is an evolution on that of Doom 2016, with more mobility, new weapons and/or weapon effects, and plenty of demons to splatter. The environments are more varied as well, as you appear to move between Hell, Heaven, and other strange locales.
Narrative also seems to be of stronger focus in Eternal. Instead of the story acting as a framework around which demon murder takes place, Doom Eternal will use character and story as supplementary material.
As long as there are horrid monsters to shoot, it won't be any issue.
---
Cyberpunk 2077
Developer: CD Projekt RED
Platforms: Stadia, Xbox One, PS4, PC
Release Date: April 16, 2020
You're waiting for it. We're waiting for it. We've been waiting since 2013. Now the goal is finally in sight. CD Projekt RED's first-person only sci-fi RPG, Cyberpunk 2077, releases in spring 2020. While the hotly anticipated RPG might not be as expansive as The Witcher 3, Cyberpunk 2077 is more than likely to be much denser.
Night City is a fascinating urban sprawl, more vertical than it is horizontal. It's also packed to the gills with people, places, and things to do. CDPR might have lost some of its core narrative team in 2077's development, but that shouldn't stop this expansive RPG from being one of the biggest releases of the decade, regardless of its early place there.
Thankfully, CDPR has released a steady stream of news surrounding 2077. We know that it will have a new game plus mode. We also know that it won't have microtransactions. And we know that it will revolve around character choices and customization.
While April isn't terribly far off, it's still about four months out. If you're itching to play something similar to Cyberpunk 2077 while you wait, be sure to check out our list of games you need to play before Cyberpunk 2077.
---
From beginning to end, 2020 looks to be a banner year for first-person shooters. We start the year with the likes of DOOM and Cyberpunk and end it with Halo and Call of Duty. In between, we'll see the return of classics and the possible introduction of new ones, with plenty to chew on besides.
As we said last year, whether you want single-player or competitive multiplayer, if you're a fan of the shooter genre, 2020 is going to be a good time.
For even more lists detailing the most anticipated games of the new decade, be sure to check out the articles below: