As it turns out, our original list of the 10 most badass video game characters needs an update. I mean, there are more than 10 badass characters in the pantheon of gaming. Surprising, right?
That is why we decided to whip up a follow-up list including more of those badasses; 10 more, to be precise. Some of these characters are defined by superhuman strength, some by unique traits, some by the armory of weapons they possess, and some by the events they've endured. Ultimately, they are all bound by the same uncanny traits: individually completing meaningful tasks, defeating their enemies and, basically, getting sh** done.
Much like our original list, this one is based on two simple criteria:
Only one character per franchise (per individual list)
The character is playable at any point in the particular series in question or must represent a playable party of characters
Let's get started.
---
Ada Wong
Resident Evil 2 (1998)
Ada first appears in Resident Evil 2 as a supporting character, but she later plays a much more significant role in Resident Evil 4, where she receives her own story scenario: Separate Ways.
Her personality and background are rather mysterious, though she seems to have an affection toward a certain someone (ahem). Ada tends to prefer lightweight, conventional weaponry like handguns and machine guns, but when push comes to shove, she is also a deceptively skilled hand-to-hand combatant.
In a franchise full of badass characters, Ada often gets overlooked by casual fans, which is just too bad.
---
Aranea Highwind
Final Fantasy XV (2016)
This gorgeous blonde may very well be the most stylish Final Fantasy character in over a decade. She joins Final Fantasy XV's party of heroes as a dominating force -- however briefly -- and adds an amusing flavor to their conversations.
Aranea dons stylish battle armor and employs an impressively-sized lance during combat, which, of course, decimates her opponents. Beautiful, confident, and strong, Aranea Highwind is not hesitant to take on multiple foes at once -- and deals with them in brutal, timely fashion.
---
Big Boss
Metal Gear (1987)
Solid Snake may be considered the main protagonist of the Metal Gear Solid series, but let's face it: he wouldn't even exist without Big Boss.
Boss' first appearance was in the original Metal Gear, though he didn't become a playable character until much later when Metal Gear Solid 3: Snake Eater was released. An unfortunate encounter with his former mentor leaves him with countless bruises, dislocated joints, and broken bones; later on, he even gets his eye shot out.
Despite all that, he manages to complete his mission, earning him the legendary title -- Big Boss. The rest, as they say, is history.
---
Dante
Devil May Cry (2001)
Dante's twin brother -- Vergil -- is already featured on our first list of 10 Most Badass Video Game Characters, but Dante deserves a spot just as much, if not more, than his brother.
Possessing the enhancing power to transform into a demon -- much like his evil sibling -- Devil May Cry's Dante gives preference to oversized swords. However, he never lets go of his trusty handguns (Ebony and Ivory), which he uses to soften enemies up before cutting them into pieces.
At times, Dante may act somewhat cocky and playful, but he always backs it up with unprecedented skill.
---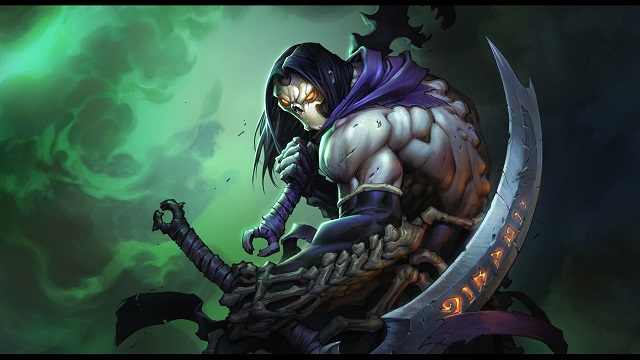 Death
Darksiders II (2012)
Death is the main character in the sequel to Darksiders, one of the four horsemen of the apocalypse, and a brother to the first game's protagonist: War. He uses stylish scythes to slice and dice his opponents while employing stylish, yet devastating combos to come out victorious. He even transforms into a terrifying reaper to finish off his most resilient foes.
The mask -- which Death never removes -- is not only for aesthetics: it adds a depth of mystery to the character, making him even more badass.
---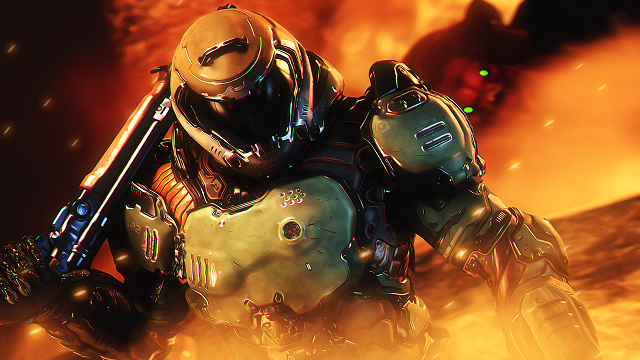 Doomguy
Doom (1993)
Not the fanciest name for someone who rips demons apart with his bare hands, but, thankfully, actions speak much louder than words. Doomguy is the eternally silent protagonist of the Doom series, one of the most historically significant franchises in the industry.
He is agile, brutally strong, and remorseless; he doesn't have a love interest, though he may or may not have a special relationship with his signature chainsaw or destroying hordes of Hellspawn.
---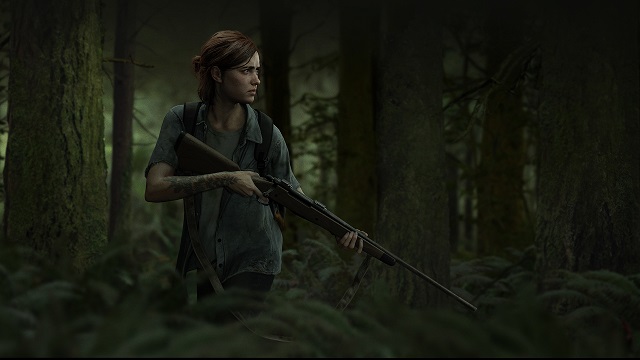 Ellie
The Last of Us (2013)
Ellie might seem harmless enough; after all, she is just a child in the original The Last of Us. Past experiences and many gruesome events, however, have conditioned her to become a merciless killer -- being able to stand up for herself and those she cares about.
She learns that, in a world where nobody can be trusted, a switchblade and a sniper rifle are your best friends. Them, and that Joel guy who has taught her how to survive in a post-apocalyptic world inhabited by monsters. That helps, too.
---
John Marston
Red Dead Redemption (2010)
Perhaps one of the most tragic heroes in gaming, John Marston knows the definition of dire straits all too well. Compelled to reunite with his family, who are being held captive by the government, Marston embarks on a harrowing journey through the chaos-sphere that is the Wild West.
He is an outlaw -- a criminal, even -- and has no doubt committed numerous questionable deeds. But despite that, it is almost impossible to not relate with his noble intentions.
Red Dead Redemption's John is a deadly sharpshooter -- especially during his signature "Dead Eye" mode -- and takes down many opposing factions on his quest which, ultimately and unfortunately, leads to a bittersweet conclusion
---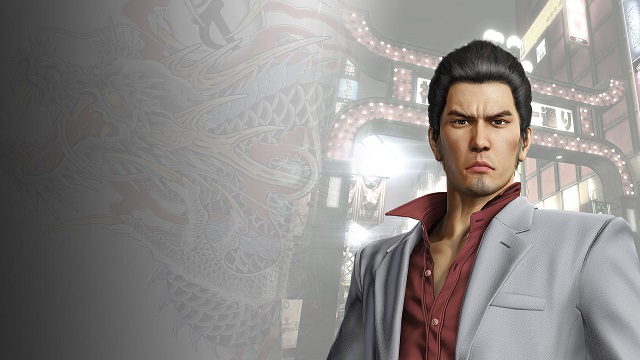 Kazuma Kiryu
Yakuza (2005)
This man has been through it all; he has felled numerous skilled fighters, dealt with a thief of female underwear, and even taken care of a baby. A chairman of the highly respected Tojo Clan, Kazuma Kiryu is a master in many fields, including martial arts, which he gracefully employs to protect his friends, children, and simply beat up random punks on streets who annoy him.
Yakuza's Kiryu has a distinctive dragon tattoo covering his back, he enjoys drinking whiskey, fishing, and singing karaoke. Call him.
---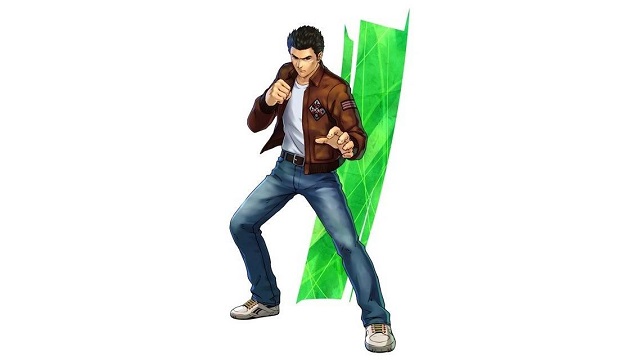 Ryo Hazuki
Shenmue (1999)
Shenmue's Ryo Hazuki may not be the most skilled fighter, but he gets the job done.
After being forced onto a path of revenge, Ryo must evolve from a regular, impulsive teenager into an imposing martial artist, learning new moves and styles from masters across Japan and Hong Kong. Ultimately, he develops his body and spirit to face the ultimate adversary, Lan Di. After almost two decades, his story is yet to reach its finale.
---
That is it for this list. If you think a character is missing, they may be on the original list. If they're not, then comment down below on who you would like to see and, as always, stay tuned to GameSkinny for more badass compilations.