Each gaming platform has its own life cycle, and sooner or later even the most successful products fade into oblivion. Soon we'll have to say goodbye to Sony's remarkable PlayStation 4 console, as the era of PlayStation 5 looms right around the corner.
That's why now is such a great time to review some of the best racing games for PS4, since there really hasn't been that many. The usual suspects, such as Need for Speed and Gran Turismo, haven't been able to revitalize the interest of fans in racing games during the overall epic PS4 run.
So, if you were wondering which racing games actually had the biggest impact on the console's lifecycle, regardless of the scope, then check out this list of the best racing games for PS4. Here you will find everything from the most realistic racing simulators to some purely fun and casual games for all kinds of audiences.
---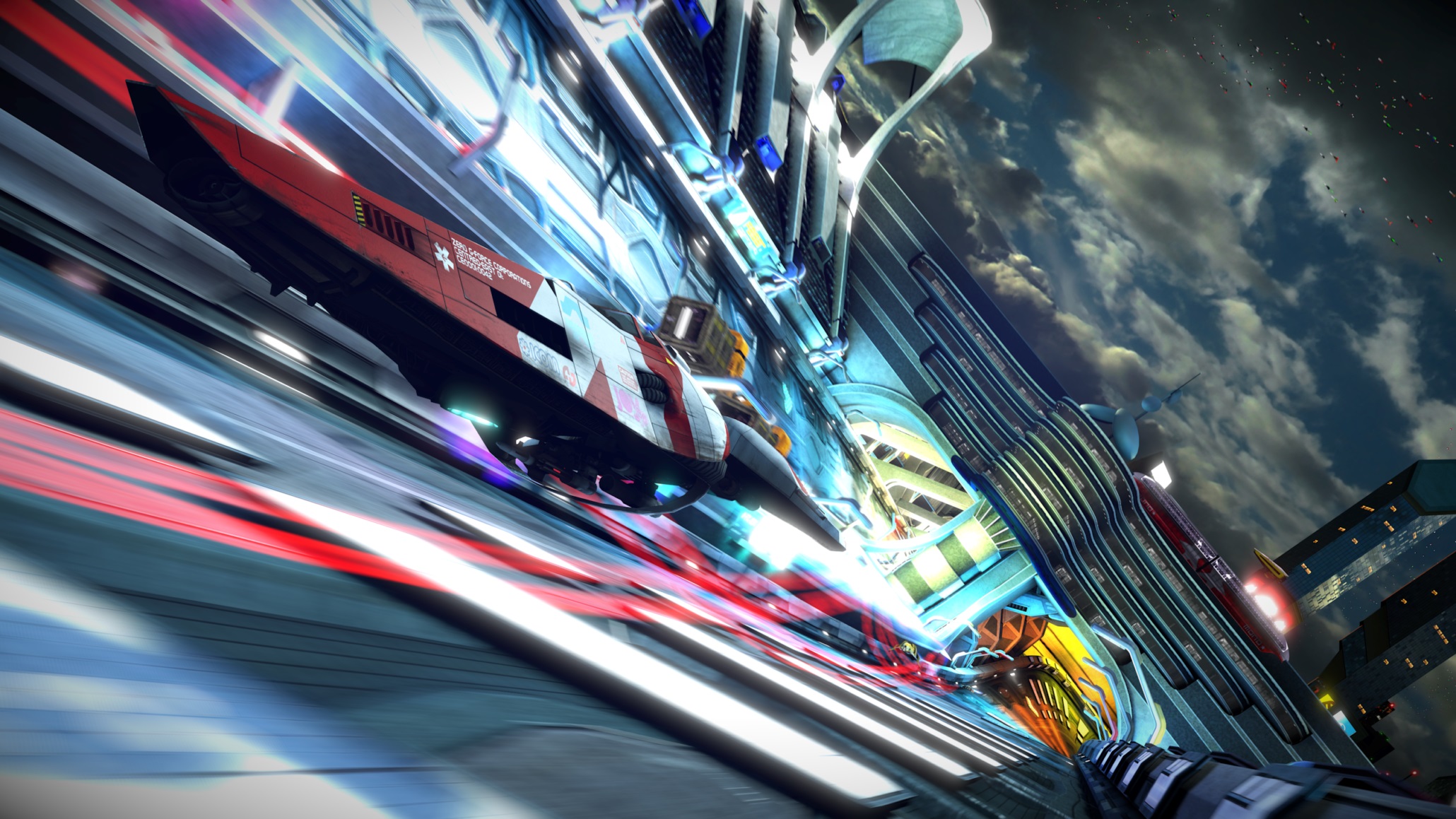 Wipeout: Omega Collection
Wipeout series of racing games has a long history that starts in the mid nineties. This collection includes the last two entries: Wipeout HD and Wipeout 2048. The latter one was an exclusive for the Vita handheld console, and now you can play a remastered version on PS4.
Wipeout is technically the best racing game you will ever play with its incredibly tight gameplay and fantastic soundtrack. The progression is perfect, which starts off with some really easy tracks that would fit any beginner, and ends up at some unbelievably difficult levels.
This means only one thing: you do need to get good at this game. It's totally worth every second of it.
---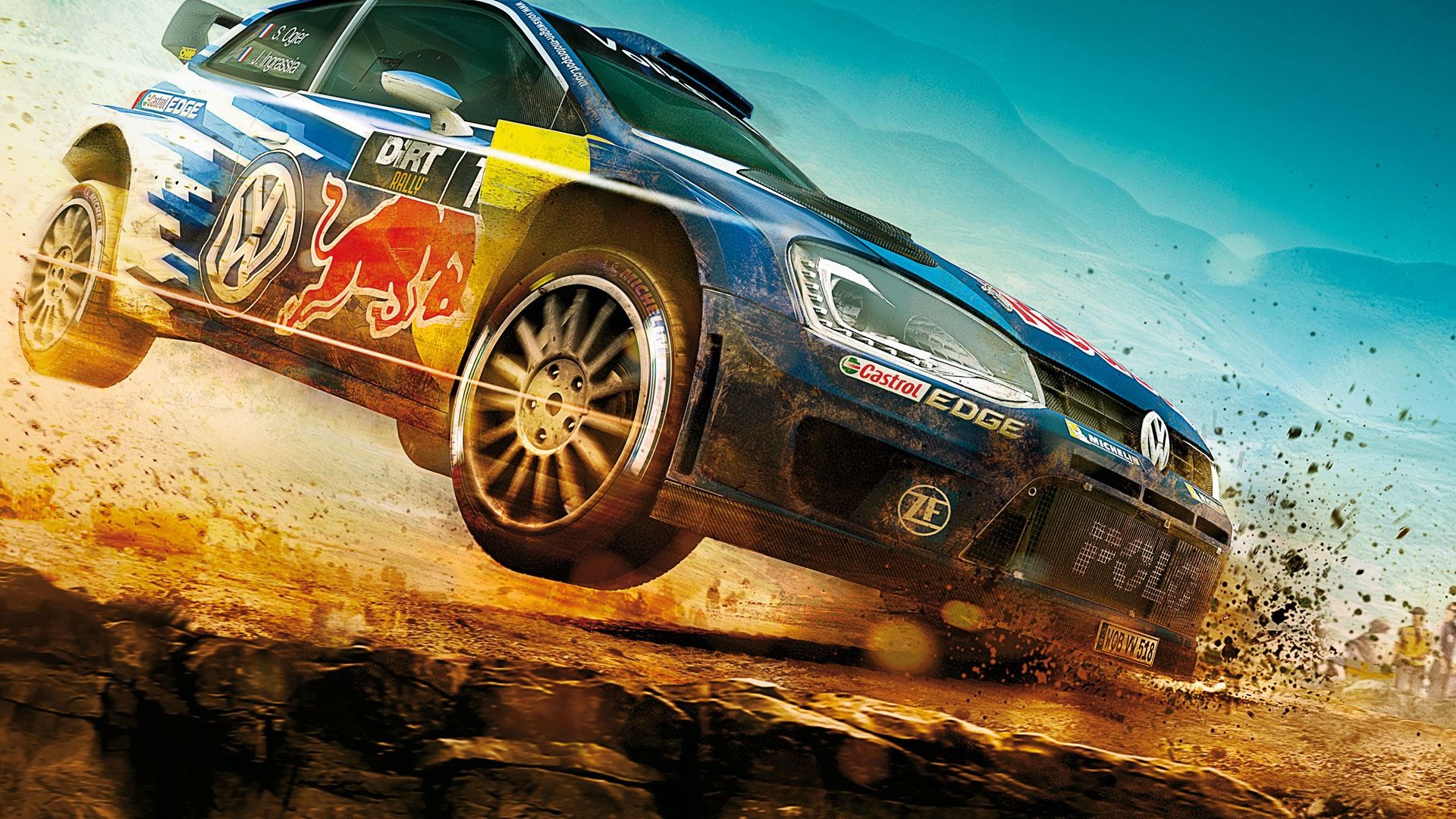 DiRT Rally
The DiRT franchise has always been marketed to more casual players, while racing simulator pros were more inclined to look elsewhere. But that has been the case up until DiRT Rally, a game that has managed to successfully combine the flashy gameplay, which is so attractive to casual gamers, and at the same time the pure dynamics of the professional racing sims.
This is truly the game that both pros and casual players will find meaningful and fun to play. The settings have definitely become more intricate since DiRT 3, and the gameplay physics make you really focus on what is essential - the steering wheel and the road in the front window.
---
MotoGP 19
Now here's something for sports bikes fans. The latest entry in the MotoGP racing series of games does not only look incredibly realistic, it also feels like you're actually driving the bike.
The developers have outdone themselves in terms of physics of the game and the AI competition that behaves like real people. MotoGP 19 also offers the help of an in-game engineer, who can can get you through some of the most difficult parts of your bike's set-up.
The state of art sound of the engines and tires has to be mentioned separately. If you have a good sound system, then you simply ought to run MotoGP 19 on it, and crank it up for even more realism.
---
Horizon Chase Turbo
Let's step outside the realm of fancy racing sims for now and take a look at one of the finest arcade-style racing games on PS4 - Horizon Chase Turbo.
This is the spiritual successor of the Top Gear series on SNES. If you had the chance to play it, then you will absolutely love Horizon Chase Turbo, which plays exactly the same, but looks a hundred times better.
It has a super easy control system that doesn't even require a tutorial. You can just hop in the car and start racing for fun at any given moment.
---
Valentino Rossi The Game
If you are not a fan of Valentino Rossi, one of the most successful Italian sports bike racers of all time, then it's worth getting this game for the sheer number of historical bikes available in this game.
It offers a roster of bikes and tracks that have been a part of the 20 years of MotoGP history. You can take your own career path and experience what it means to live as a MotoGP pro racer.
And, if you get tired of bikes, then you can hop on the Rally mode, which offers you a flat track and a number of racing cars to choose from. So this is really a very unique racing game that offers way more that it looks.
---
F1 2019
Codemasters have been dedicated to releasing Formula One games since 2009, when first F1 2009 saw the light of the day. Since then it's been ten years, and now the series has achieved its peak.
F1 2019 absorbed all the best elements if the previous games and removed everything that was annoying or simply unnecessary, and turned out to be one truly great racing experience.
It has a brand new Championship mode that is far better than the stale Career mode of the previous installments. Now you can adjust your difficulty as you progress without the need to restart an entire season, which generally saves you a lot of time.
The graphics and sound have been also improved, and F1 2019 can easily be called the most successful entry in this long-running series.
---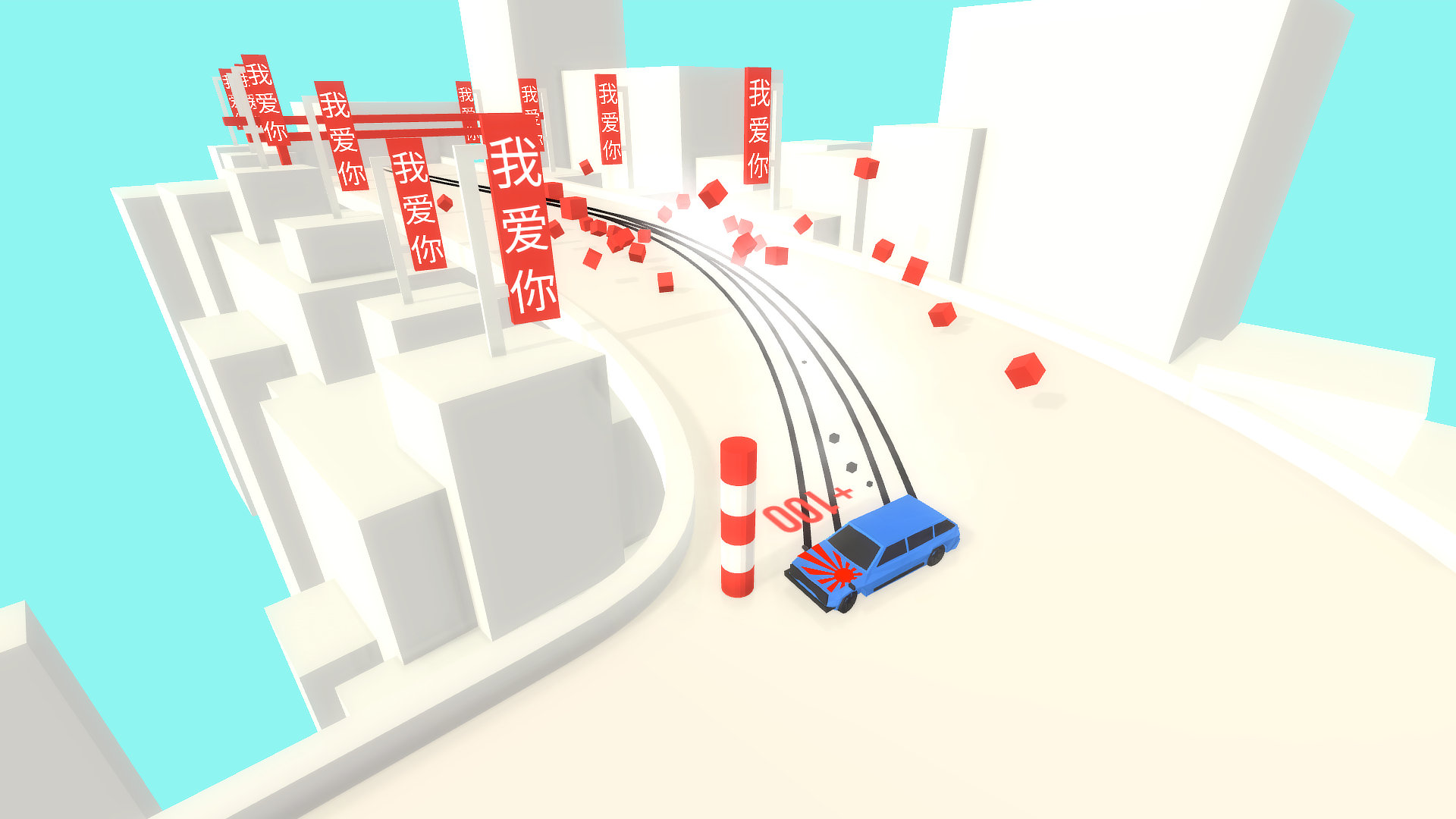 Absolute Drift: Zen Edition
In case you don't care much about realistic graphics but are looking for some really unique and exciting approach to racing, then Absolute Drift is the kind of game you need to try out.
This little gem of a game is a masterpiece of complex driving mechanics and hard as nails tracks full of obstacles. You have probably guessed that the level of difficulty in Absolute Drift is immense, which is entirely true.
But if you like challenging racing titles and give this one a go, you will never forget this kind of experience.
---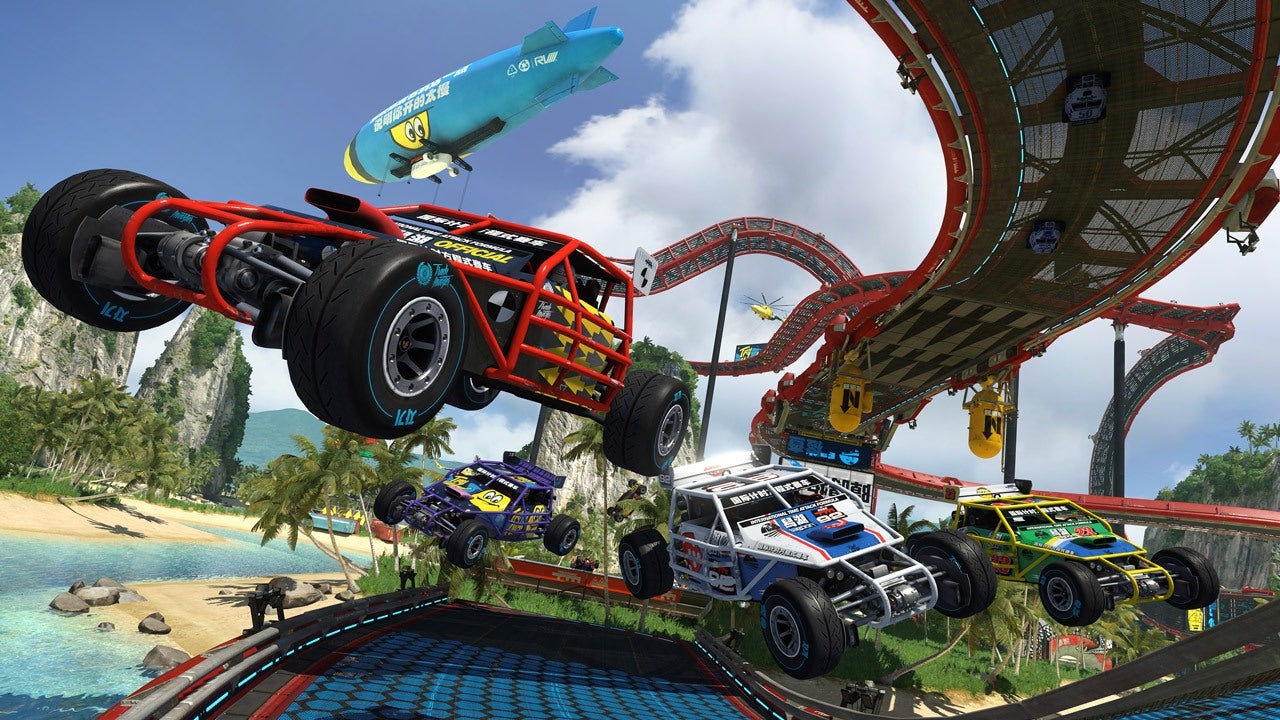 Trackmania Turbo
Most racing games offer a roster of pre-programmed tracks that you can choose from. However, Trackmania Turbo offers something else - here you can build your own tracks and play with up to four players on a split-screen.
Just imagine what kind of traps and puzzles you could create for your buddies, and then let them test it out right in front of you. The sheer frustration on their faces is what makes Trackmania Turbo such an appealing game for many racing fans.
But all jokes aside, this is a fantastic multiplayer racing title that has all the makings of the most fun racing game ever.
---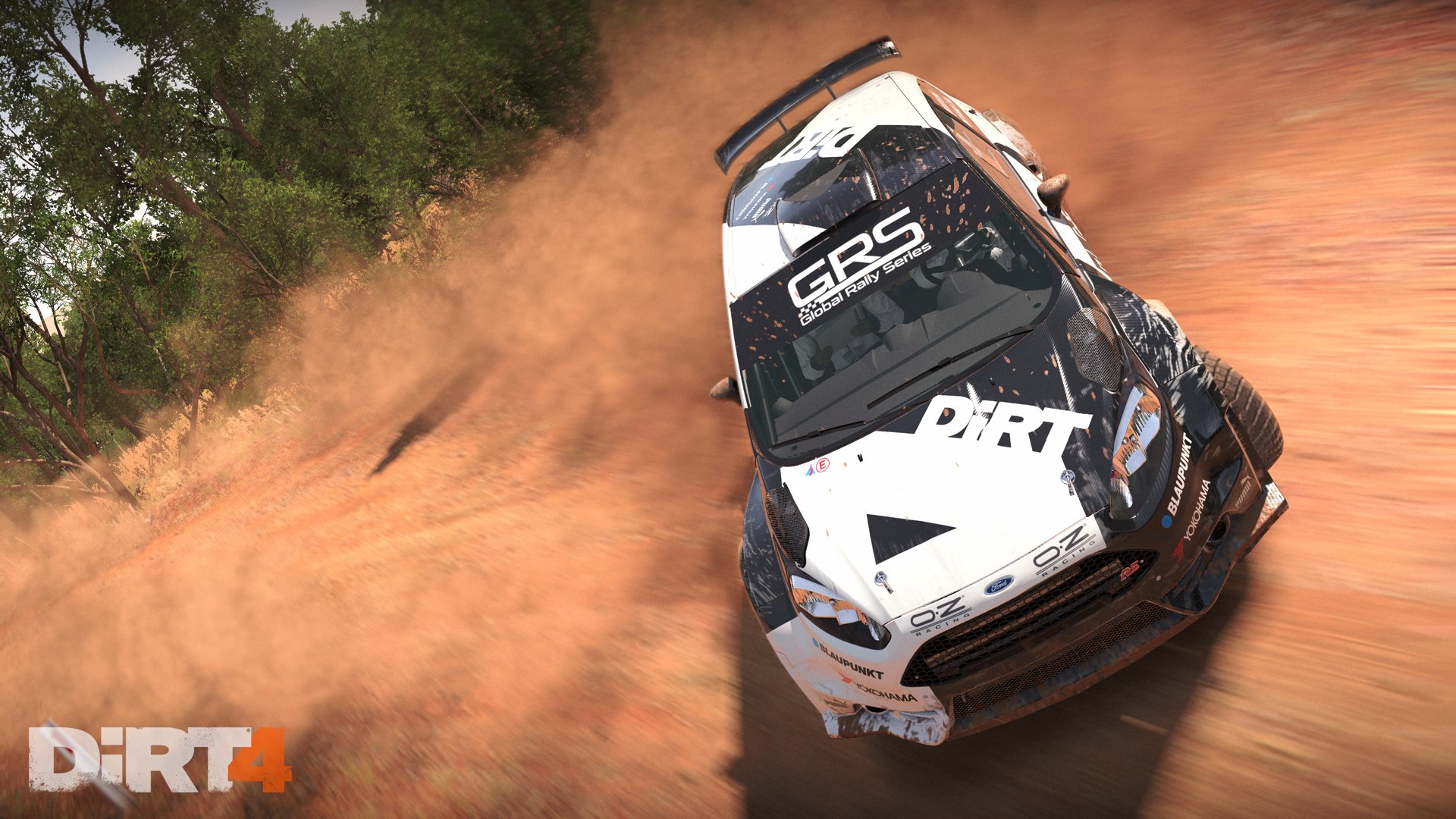 DiRT 4
Codemasters never stop to amaze with their games, and DiRT 4 is another example of the profound creativity of this game developer.
Here you get to race on procedurally-generated tracks, which means that you will never be able to remember every track and master it perfectly. Every time you play, there's always going to be something new, something totally unexpected.
The graphics and physics are just as good as in the previous DiRT titles, but this time there is something you've never seen before. The procedurally-generated tracks will definitely keep things fresh for many years to come.
---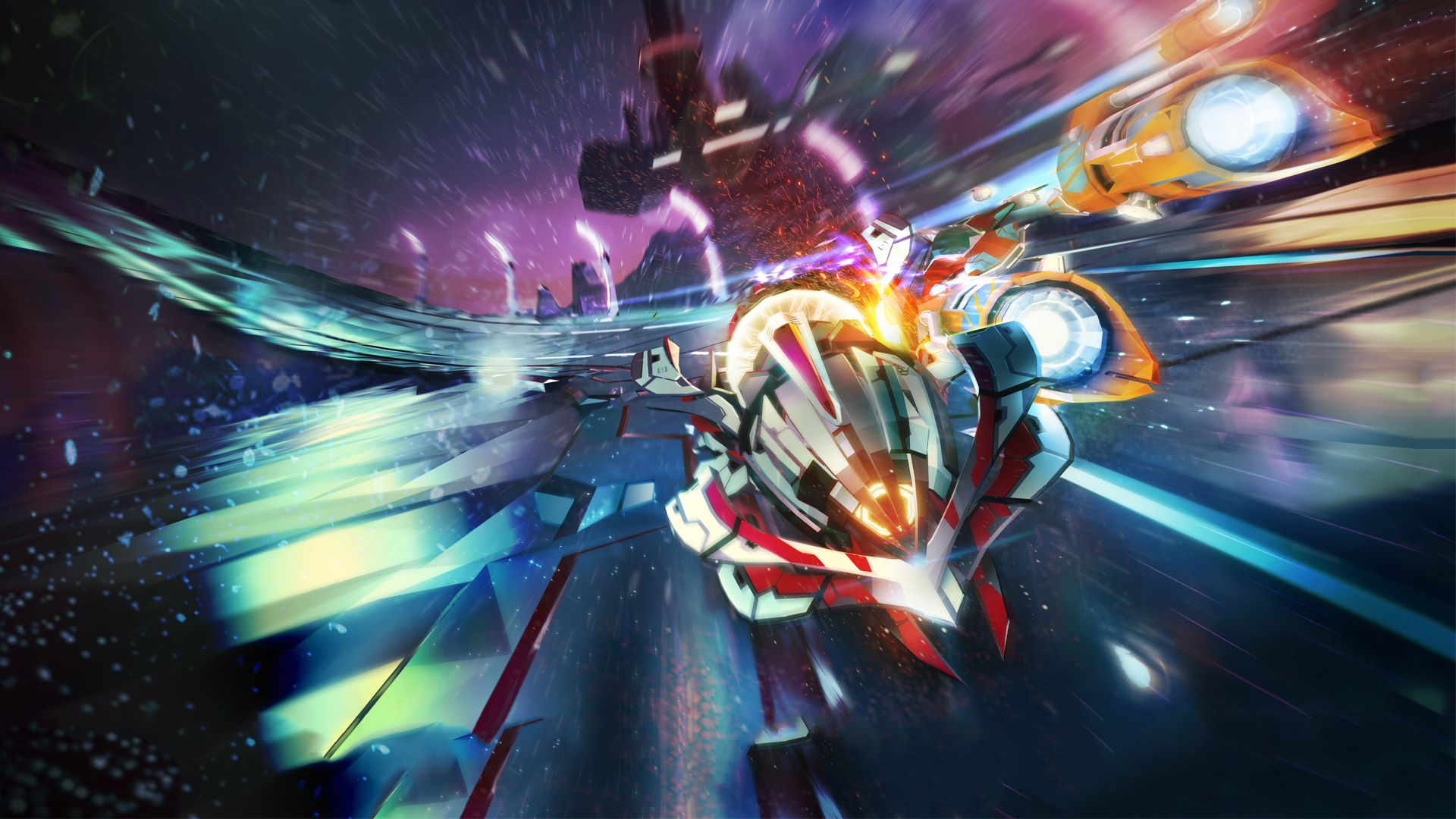 Redout
There is no doubt that Redout is the fastest racing game out there. It's just completely out of control.
Each next turn approaches so quickly that you will have no time to react, if you are not well familiar with the tracks. So there is a steep learning curve, but when you know the tracks well, you can push that gas button as hard as you can.
The Career mode in Redout is outright madness that offers over 120 different events that include trials, tournament races, survival events and more. So, if you're into racing games where screen goes blurry, then pick up Redout right away.
---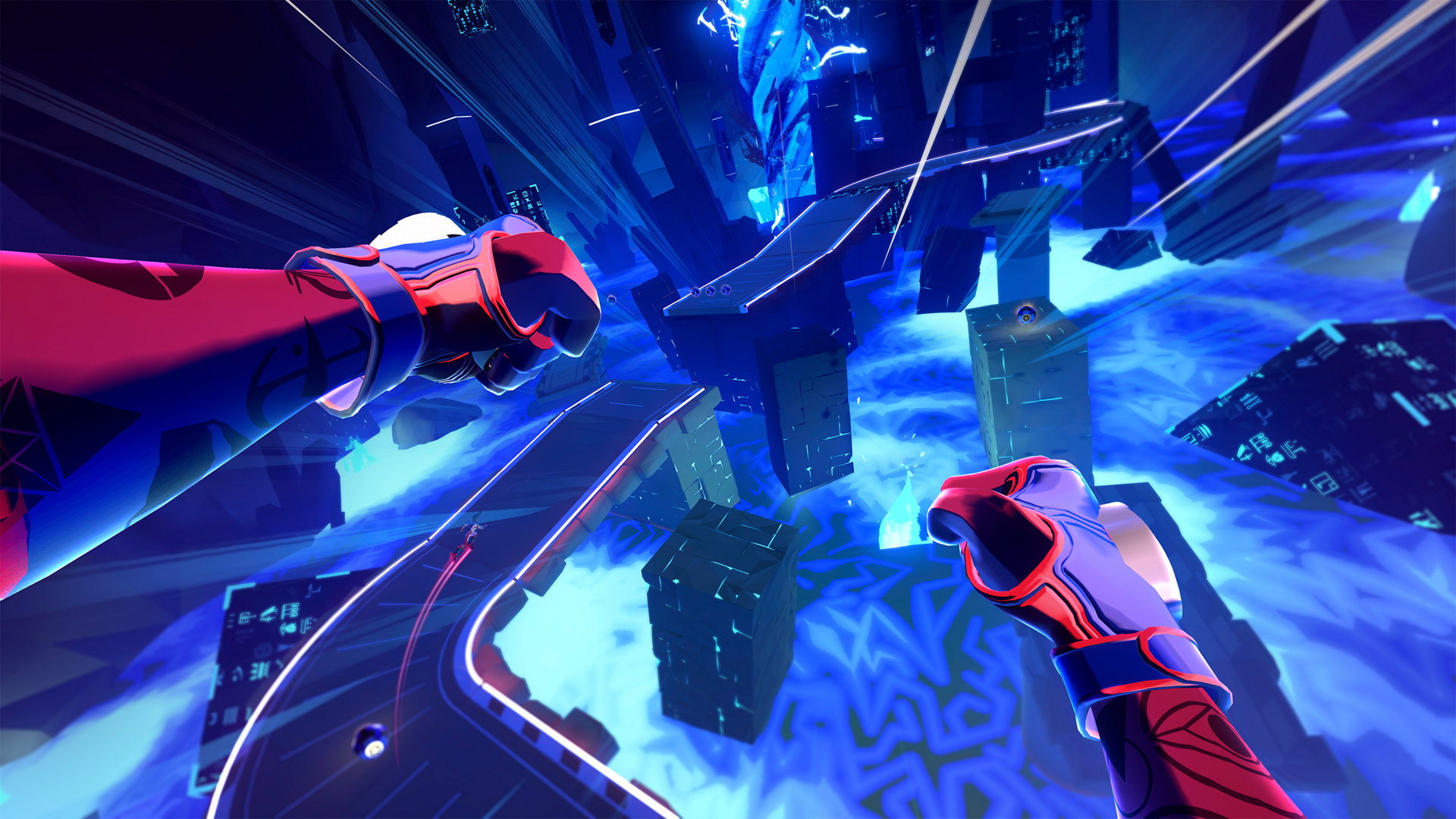 Sprint Vector
Lastly, here's something for the owners of the PSVR. Sprint Vector is a sprint racing game that offers incredible VR-sports experience.
Be prepared to move your hands a lot, as every single jump and roll requires a certain physical action on your part. One short game session can easily turn into an intense workout, if you're not prepared.
There is an online support for up to eight players, where you can compete against other VR sprinters.
If you don't want to sit in your chair all day long, then try out Sprint Vector and rush through some gorgeous futuristic landscapes.
---
What are your favorite racing games on PS4? Let us know in the comments section below.