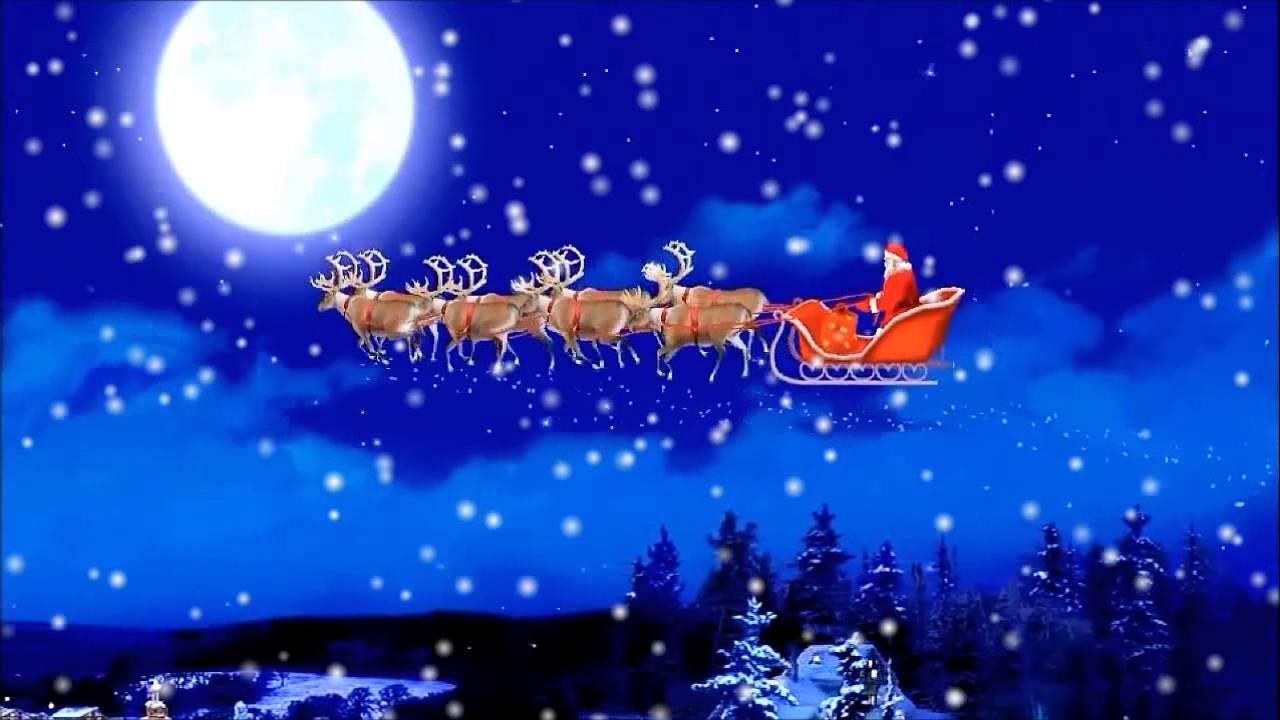 The days are shorter, the temps are falling, and many children everywhere are planning on leaving sweets for an elderly home invader -- yep, it's Christmas time again! There is nothing like opening presents, decorating houses and trees, watching our favorite Christmas movies, and leaving milk and cookies for jolly ol' Saint Nick himself. But Santa Claus doesn't only appear once a year. Sure, he's in M&M and Coca-Cola commercials, but he also appears in video games. We aren't talking about Animal Crossing, Jingle-type Santa Claus here, though. Whether he is a playable or non-playable character, he has definitely left his mark, and some of these might surprise you more than others.
---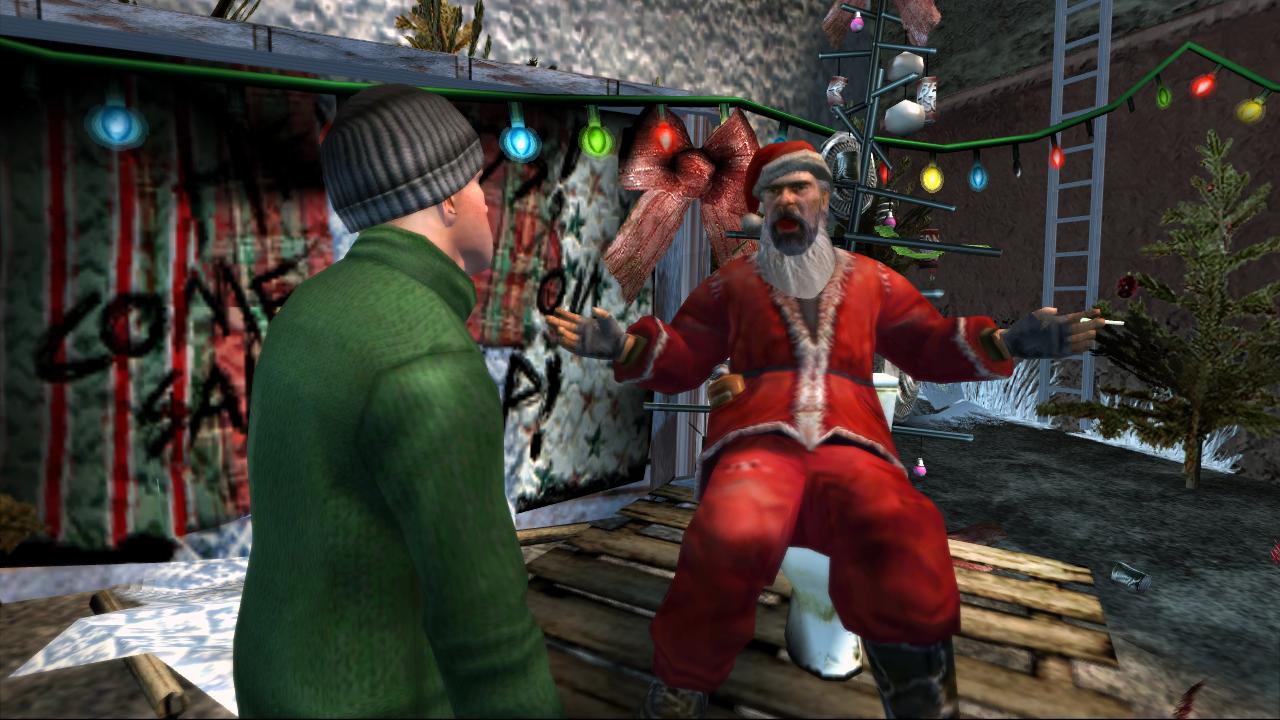 Bully: Scholarship Edition
To those who never played Bully: Scholarship Edition, here's the scoop. The scholarship edition features more missions and activities than the previous Bully game released, and one holiday-themed one in particular. When it's Christmas time in Bullworth, Jimmy can roam the streets and see what kind of trouble he can get into. Back behind an alley, Jimmy stumbles upon Saint Nick.....peeing. It appears Santa's real name is Rudy, who is just a drunk, homeless guy. But Rudy gives Jimmy the task to fix up his back alley way as Santa's Workshop anyway.
In the first mission "Miracle on Bullworth St.", Rudy tells Jimmy that there is another Santa Claus who is an imposter, and Rudy wants Jimmy to destroy the imposter's workshop set, and Jimmy gets to beat up elves in the process. Then there's the "Rudy The Red Nosed Santa" mission. Jimmy has to collect ornaments for the workshop, while trying not to get attacked at the same time, and has to take pictures while kids sit in Santa's lap.
---
Clay Fighter 63 1/3
So, if you see Frosty The Snowman on the front cover on this game, who do you believe will also appear in the game? (No, it's not Bigfoot). In Clay Fighter 63 1/3, Santa is not an unlockable character under normal conditions, but if you play through whole game as Mr. Frosty, you get to unlock Santa Claus, better known as "Sumo Santa," and his sumo outfit. Which is both blessing and curse.
Santa Claus can attack opponents with his over-sized belly by slapping it around in the face of his opponents. Even though he is overweight, he can jump really high and even kick people in the face. His power-up feature is, of course, slapping his belly in his opponents face multiple times, really fast. This is a weird game to begin with, but playing as barely-dressed Santa and beating opponents with his massive gut certainly is a unique take on the holiday theme.
---
World of Warcraft
In a world filled with elves, goblins, warlords, witches, dragons, and other fantasy characters, World of Warcraft would be wrong not to include Santa Claus in some form or another, and players got a real treat for the holiday season last year. In a very special update for the Christmas season, World of Warcraft celebrated Christmas with weapons, outfits, festivities, and other holiday themed items. But of course, it wouldn't be Christmas with Santa Claus, or in the game, GreatFather Time. Now, if you find GreatFather Time in the Highlands, you will receive a special gift of 500 Resources for upgrades, weapons, and other things you might need for the game. Ol' Saint Nick sure knows how to fill everyone with joy.
---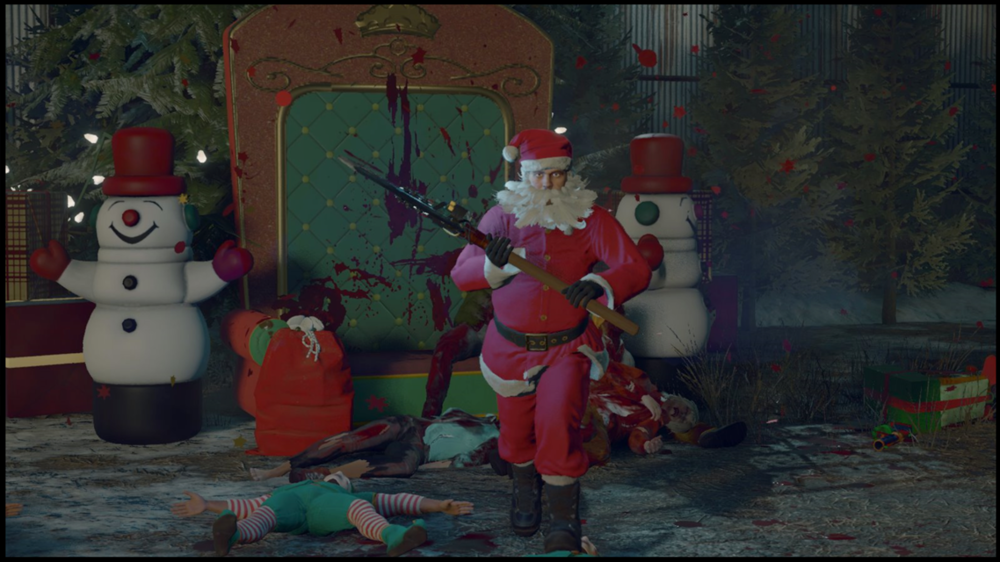 Dead Rising 4
Being trapped in an environment filled with zombies sure can turn ordinary people into crazy maniacs. In Dead Rising 4, Frank is at it again. When Frank goes into a field of Christmas trees, he sees dead elves around Santa's Workshop. At first, Frank is in shock and is puzzled over seeing this, until Santa Claus, or Sadistic Claus, is overheard. While listening to him, an electric fence surrounds and traps Frank inside the workshop where he gets attacked by elves.
Sadistic Claus comes equipped with an electric axe, and it ain't easy to defeat him. It's not quite the cheerful, loving Santa Claus we all know, but hey, everyone has a dark side. Right...?
---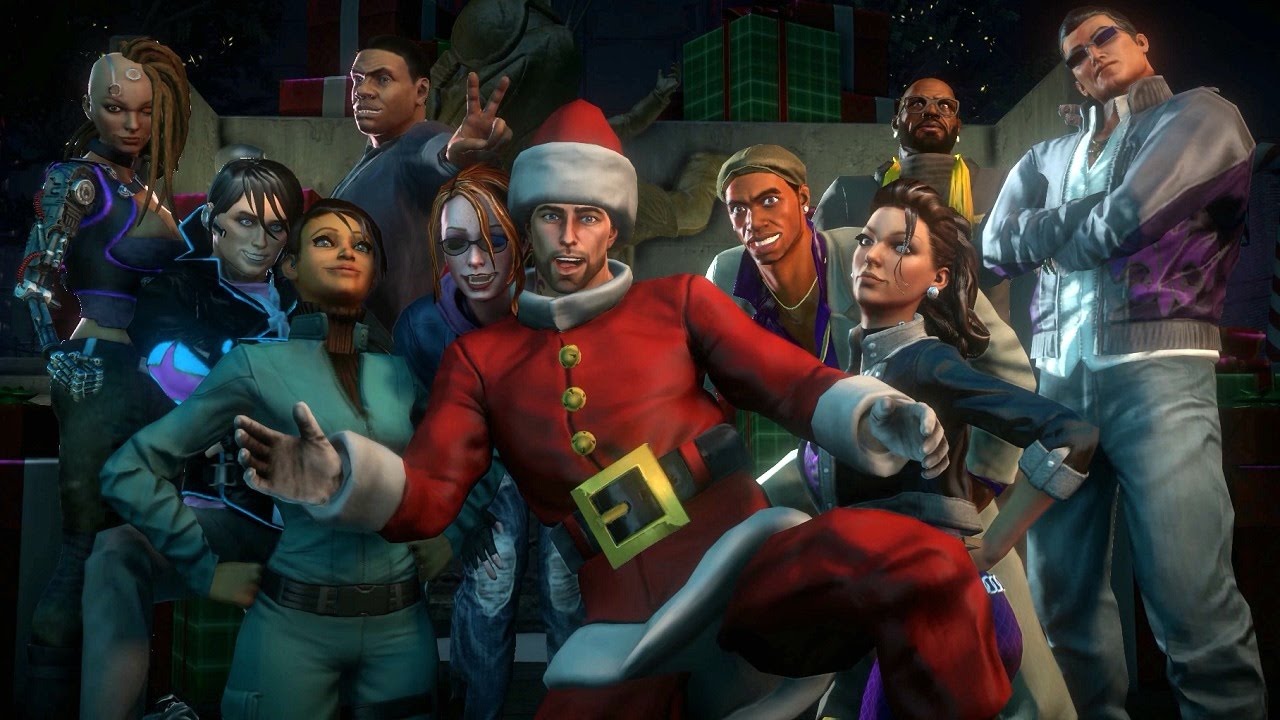 Saint's Row IV: How the Saints Saved Christmas
What else can top the events of the original Saints Row IV? Oh how about saving Christmas? Everyone's favorite gang is back at it again, to save Christmas from who else but Santa Claus? In this DLC exclusively for Saints Row IV, the boss isn't in the spirit of Christmas, but worse than that, he doesn't feel like saving Santa. So the Saints must cheer him up and show the true meaning of Christmas (not that true meaning).
A futuristic Shaudi meets with the gang and tells The Boss that the future is in trouble, and he must save Santa Claus and the spirit of Christmas from Santa Claws, an evil creation from Zinyak. The gang must go to the North Pole and stop Claws from his evil deeds. Successfully completing three missions in the game means the gang will be erased from Santa's Naughty List.
---
Santa means different things to different people, and there's no denying his video game appearances certainly embody this concept. From a giant sumo wrestler to dreadful impersonators, developers have taken quite a few liberties with the jolly old elf over the years. What's your take on these different appearances for Santa? Post your comments below, and thanks for reading!