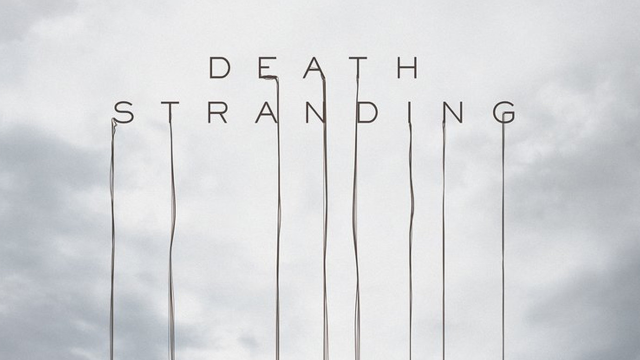 Those who have played Death Stranding and enjoyed it seem to really really like the game — so what better to get them this holiday season than some spiffy Death Stranding merch to line their walls or wear on their bods?
After scouring the official Death Stranding merchandise shop and a few other sites, we've picked out some of the best potential gifts to give your Death Stranding-loving friend, family member, or significant other to keep their BB soothed.
I hope you've got some good walkin' boots strapped on, because we're going on a journey to bridge the gap between want and have.
---
Q-pid Replica
Price: $325.00
Buy it on: Kojima Productions Store
The Q-pid is a crucial tool to Sam's journey across America, but you don't have to be trekking across the country to find the Q-pid a worthy addition to your collection.
The official Q-pid replica on the Kojima Productions website costs a whopping $325.00. It's amazingly high quality, but definitely on the steeper end of the price scale.
However, there are some unofficial replicas to be found. Though only two of a wide selection of options, this Q-pid necklace costs a much more comfortable $53.84 and another and even more affordable option costs only $20.09.
The option for you will depend on your holiday budget, of course.
---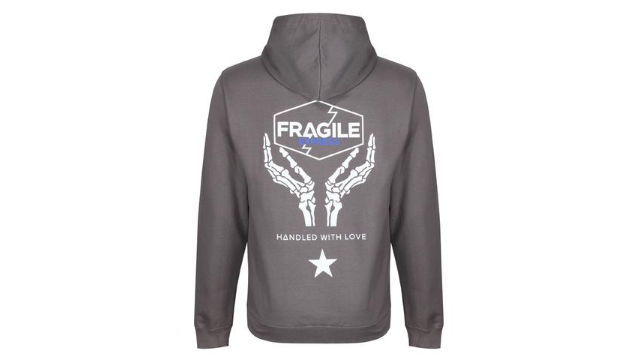 Fragile Hoodie
Price: $50.00
Buy it on: Kojima Productions Store
A more useful and affordable gift option, this official hoodie featuring Fragile's logo on the front and back is a functional and attractive piece of merchandise. Sizing goes up to XX-Large, though there are no other color options outside of the pewter grey shown above.
The hoodie's a cool $50.00, which is about what you'd expect to pay for a decent-quality hoodie, though many don't have such interesting graphic designs.
---
Cryptobiote Sticker
Price: $2.43
Buy it on: Redbubble
Now for something completely different!
This Death Stranding sticker isn't just cute, it's affordable. At a price of only $2.43 and spanning 3.7 by 3.0 inches, this is an easy gift to get someone who's a Death Stranding fan and is also distracted by cute things.
With luck, the gift recipient won't need any Cryptobiotes themselves.
---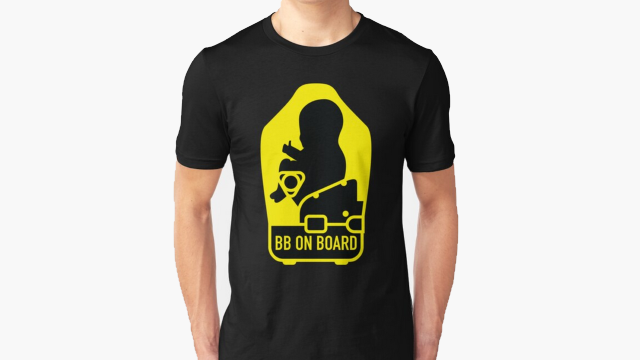 BB on Board T-shirt
Price: $18.81
Buy it on: Redbubble
Ahhh, T-shirts. The time-tested and proven gift that keeps on giving. Because who doesn't get down with T-shirts? Not me, that's who. I wear them a little too much.
Chances are, your gamer gift-recipient wears T-shirts a little too much themselves, and it's hard to go wrong with this BB on board design. Though it's not the only T-shirt in this list, it is the less silly of the two, and its style is pretty much on point. You can check this one out on Redbubble for $18.81.
---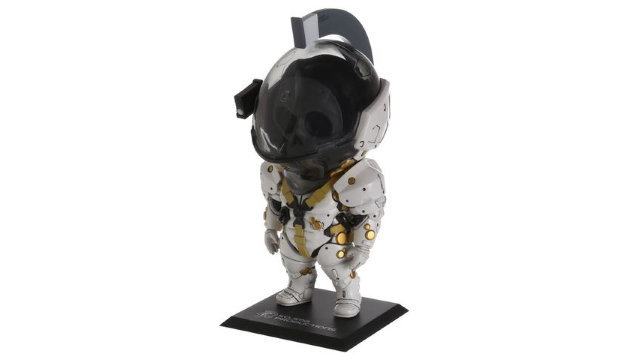 Ludens Nendoroid
Price: $140
Buy it on: Kojima Productions Store
Nendoroids are popular figures among the anime and gaming communities, and you'll be hard-pressed not to find a fan of Death Stranding that wouldn't want this semi-adorable-but-still-intimidating Nendoroid.
Standing at 20cm tall, this Ludens Nendoroid would make a very welcome addition to most figure collectors' shelves as well.
This isn't the most expensive item on this list (the official Q-pid replica necklace beats it by a mile), but it's still a bit on the pricier end with a $140 price tag. You get what you pay for, though, and this little guy is a sure dedicated shelf-resident.
---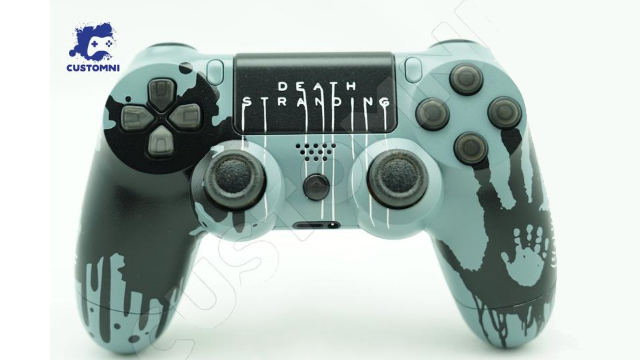 Custom Death Stranding Controller
Price: $155
Buy it on: Etsy
You may not hear much about custom controller paint jobs if you're not in the right circles, but there are some really cool ones out there. This one falls right in that crowd.
Costing a relatively lofty $115, this controller mod may not get any use just to spare the lovely paint job, but the person who receives this will be more than happy to have it. I know I would.
There's a slightly pricier option sitting at $165 with custom-painted buttons, but that one will surely never get any use. The choice is yours!
---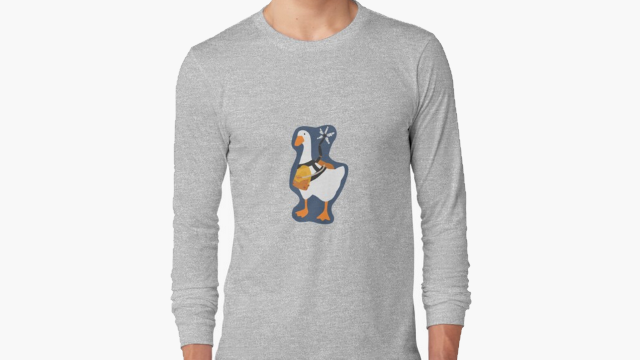 "Untitled Goose Stranding" Shirts
Price: $17.36
Buy it on: Redbubble
Untitled Goose Game and Death Stranding have nothing to do with one another, but that's what makes this crossover shirt so great. Well, that and the goose with all the makings of a good porter.
This shirt costs $17.36, but there are a few styles of it available. This link is for the slim fit variety, but you can also pick up fitted or other cuts at this link. Really, another very odd but cute gift for the Death Stranding fan in your circle.
---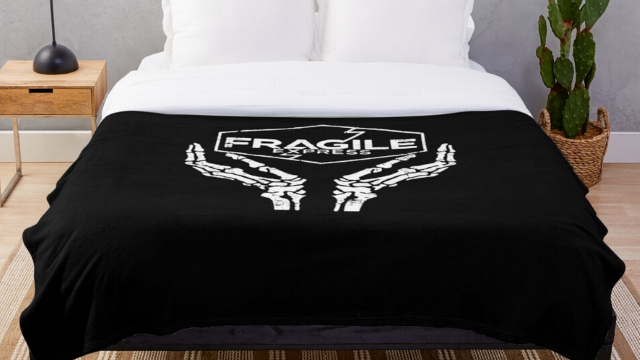 Death Stranding Throw Blanket
Price: $38.92
Buy it on: Redbubble
To finish our list of Death Stranding merchandise and great gifts is a throw blanket, perfect to toss over the couch or use as an extra layer in bed during the colder months.
This blanket is made of 100% polyester fleece and, according to the description, is quite soft. This is one of the more affordable options I've listed, with its price sitting at $38.92. You could do a heck of a lot worse.
It's very easy to imagine curling up on the couch and playing games covered in one of these blankets, isn't it? Yes. If you don't like this design, there are a handful of others to choose from as well.
---
That's it for our best Death Stranding merchandise for great gifts guide! There's a handful of merchandise for the game out there between the official store, Redbubble, and Etsy, but these are what we consider some of the best for the holiday season.
Thanks for reading, and hopefully, this makes your holiday shopping a little less of a guessing game!