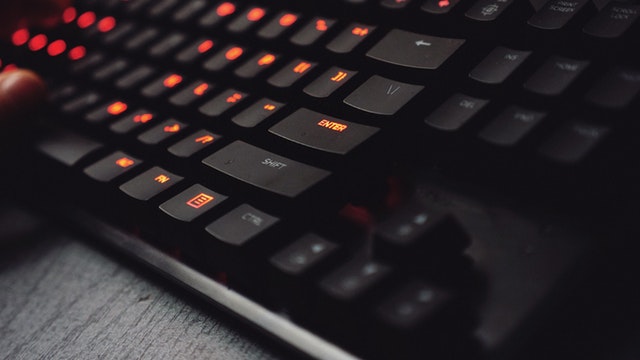 2018 has been a great year for games, and an amazing year for gaming peripherals. Teams like SteelSeries, Razer, Logitech, and Corsair have been expanding their catalogs with amazing additions in their gaming headset, mice, and, of course, gaming keyboard lines.
It doesn't matter if your gaming PC is top of the line and tricked out with the most awe-inspiring video cards in the world: if your keyboard doesn't stack up, you're in for a world of hurt when PvP kicks in.
Heck, even PvE can be a pain if your keyboard doesn't fit your style.
With Black Friday on its way, we know that plenty of you are looking for just the right tech for yourself and the gamers you love, so here are some of our favorite gaming keyboards of 2018.
Everything from mechanical keyboards to membranical keyboards to RGB to dark and mysterious makes an appearance here: so get started!
Disclaimer: this guide contains affiliate links. If you click on the links provided and buy any of the products listed here, GameSkinny will receive a small commission on the products sold. These microtransactions do not affect you in any way.
---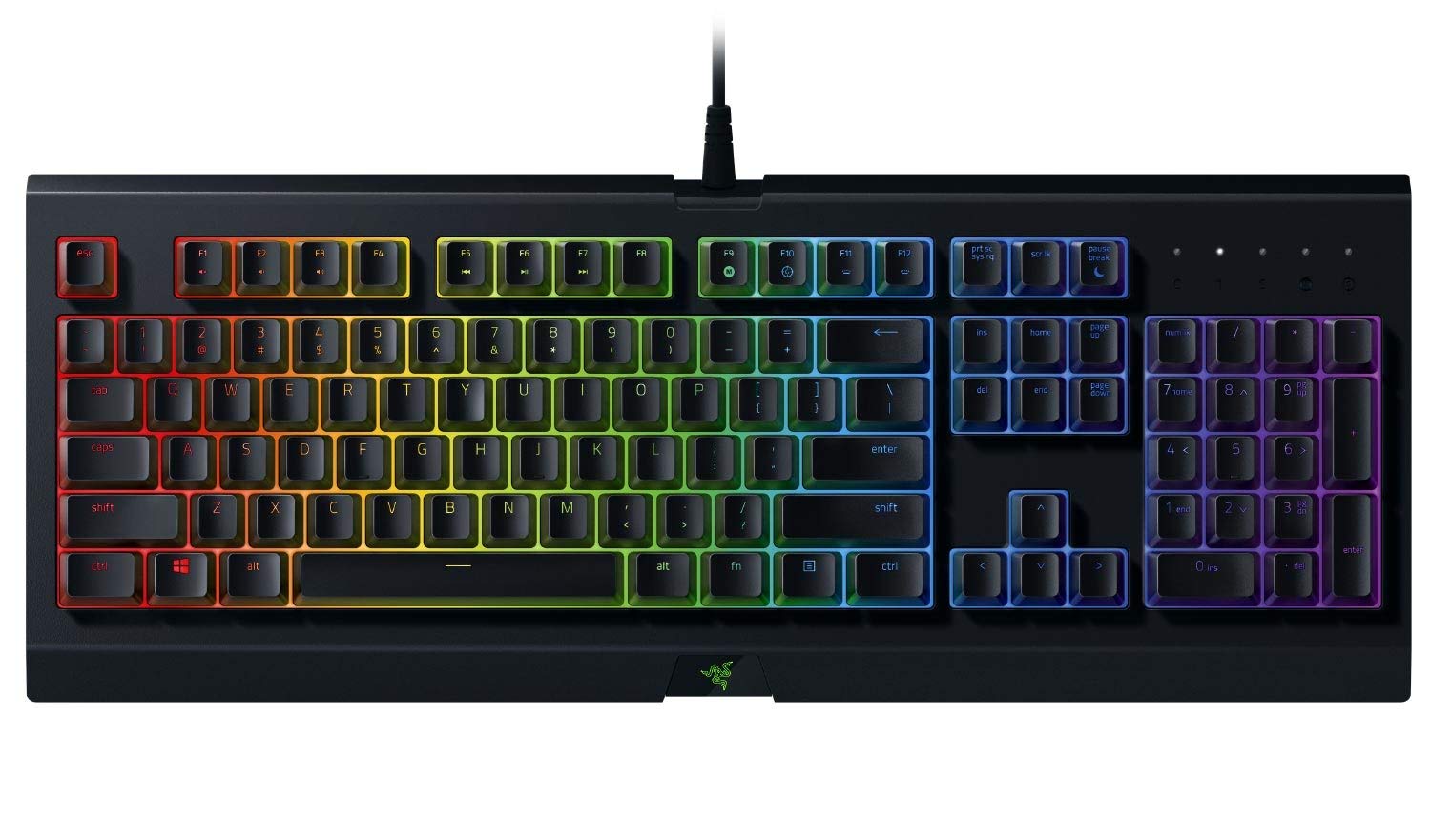 Razer Cynosa Chroma
Price: $56.99
Buy it on: Amazon
Leave it to Razer to create both the most over-the-top and expensive keyboard on this list -- as well as the most impressive, bang-for-your-buck entry. At under $60, the Cynosa Chroma is far too solid a gaming keyboard for anyone to ignore.
With macro options, key re-bindings, and anti-ghosting technology, this mechanical easily holds its own with the big boys. Add in truly brilliant lighting customization and you've got something really special for those of us who are into gaming on a budget. Oh, and it's spill-resistant, meaning less stress if your marathon gaming sessions require the occasional caffeinated beverage.
---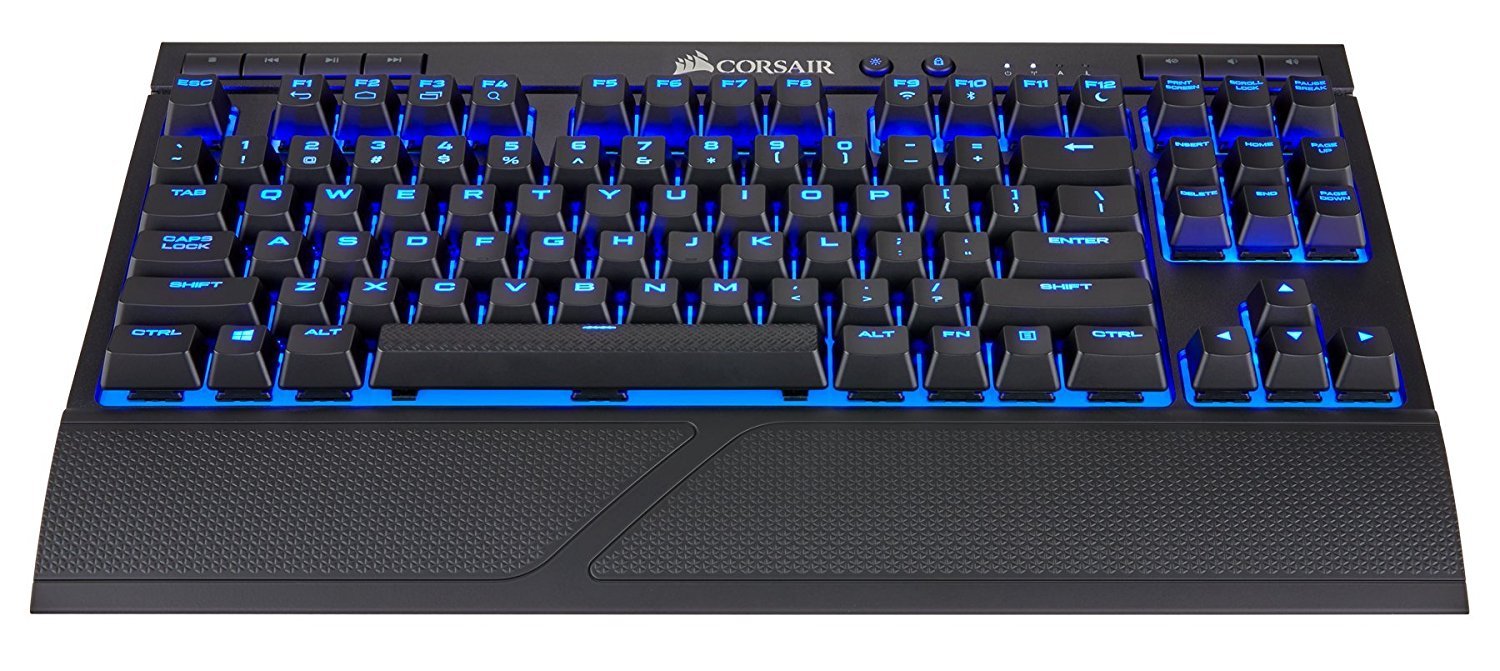 Corsair K63 Wireless
Price: $89.99
Buy it on: Amazon
Wireless keyboards have no business being this fast, responsive, and affordable. Coming out swinging in January, the Corsair K63 Wireless left an impression that just wouldn't go away.
Featuring 1ms 2.4GHz wireless for incredible speed, and the same Cherry MX keyswitches featured in some of Corsair's wired gaming keyboards, this compact keyboard features up to 15 hours of battery life and is ready for living rooms all over the world.
---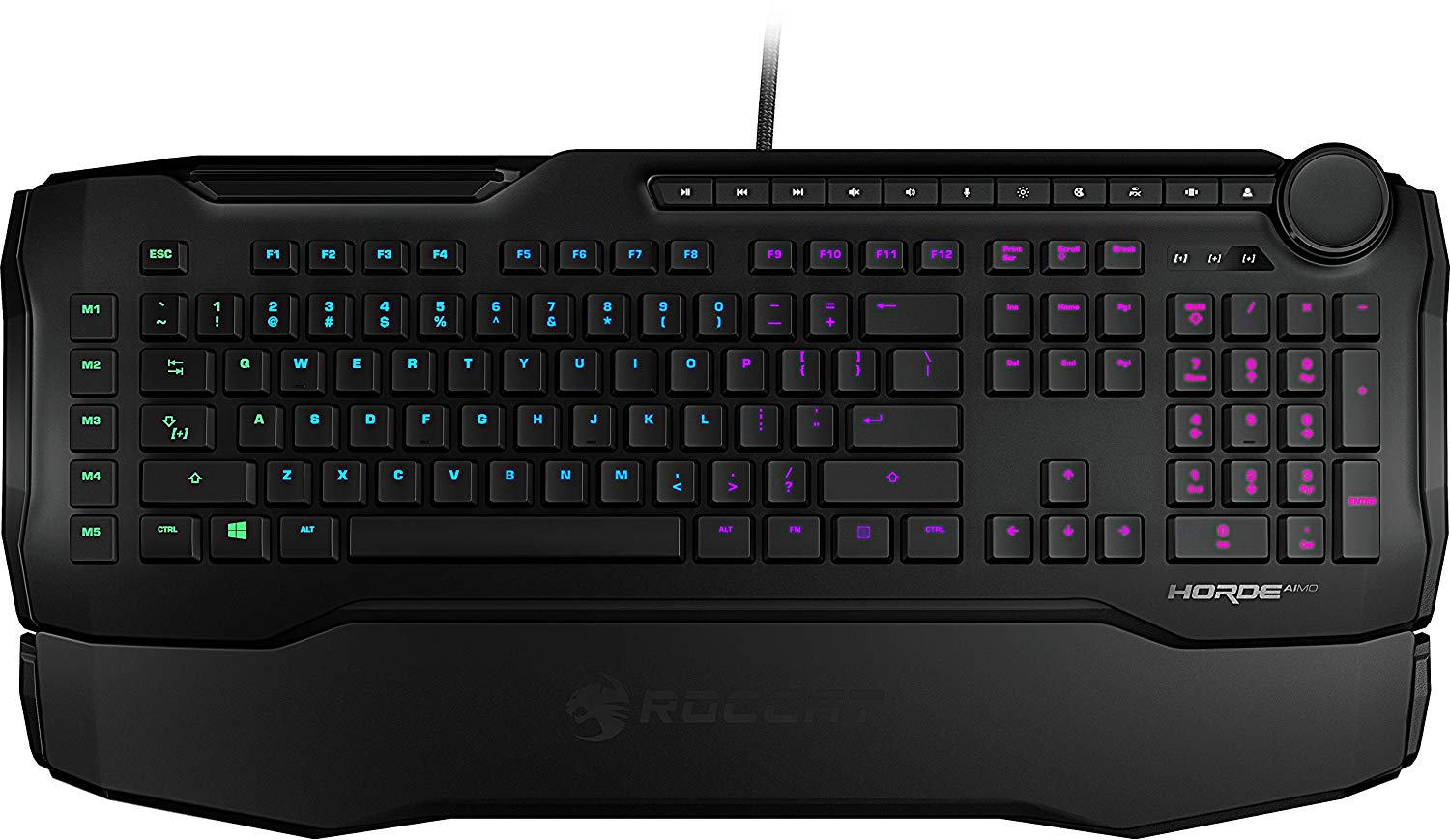 ROCCAT Horde AIMO
Price: $79.99
Buy it on: Amazon
On the outside, the ROCCAT Horde AIMO doesn't initially look too special, particularly compared to some of the flashier RGB-lit keyboards on this list. But what the Horde AIMO lacks in flash, it more than makes up for in reliability.
Prominently featured are its membranical keys: a style that lives somewhere between membrane and mechanical functionality, providing real speed and precision. The Horde AIMO also features advanced anti-ghosting technology and a series of useful low profile macro keys. That, and it's another impressive keyboard that's easy on the bank account.
---
HyperX Alloy FPS RGB Keyboard
Price: $109.99
Buy it on: Amazon
With a compact frame that belies some serious durability, the HyperX Alloy FPS RGB Keyboard definitely got some love from those of us at GameSkinny who got to witness it firsthand.
Equipped with Kailh Silver Speed switches and an impressive RGB light display, the FPS not only looks good to play with, it feels good as well. And its durability, size, and removable braided cable input make it the ideal keyboard to take with you anytime you're on the go.
---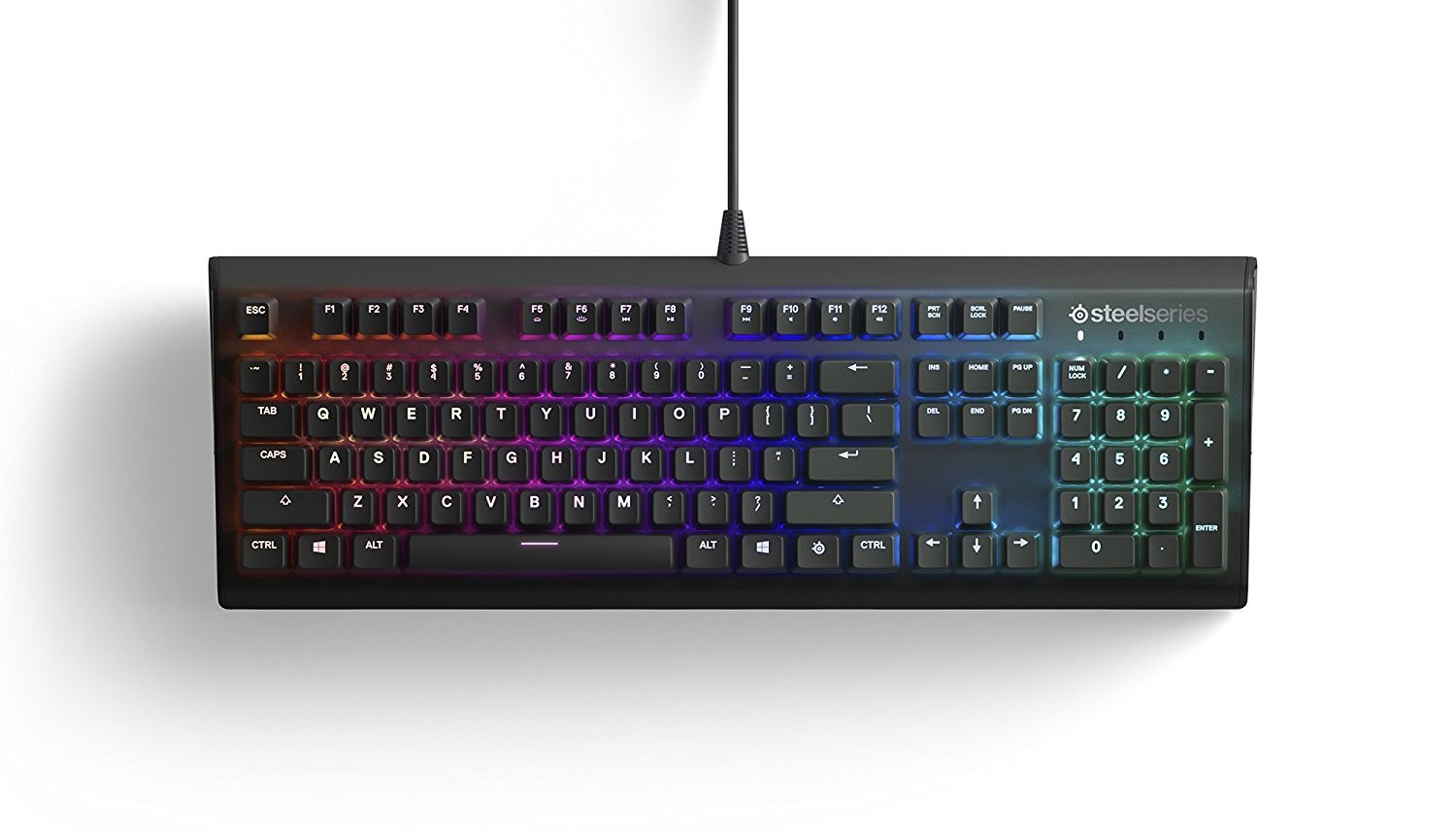 SteelSeries Apex M750 RGB
Price: $109.99
Buy it on: Amazon
When it comes to pure durability and user-friendly lighting effects, it's difficult not to recommend the SteelSeries Apex M750. Its QX2 key switches are not only responsive, but they're also surprisingly quiet for a mechanical keyboard, which can appeal to those of us who want to get in a late-night gaming session that won't wake up the neighbors.
As far as first gaming keyboards are concerned, the Apex M750 is ideal, as its software is complex and beautiful without requiring an in-depth knowledge of hardware programming. And that lighting effect is as reactive as it is pretty, with different options to make the colors respond to in-game interaction, such as a health damage or timers.
Read our full review.
---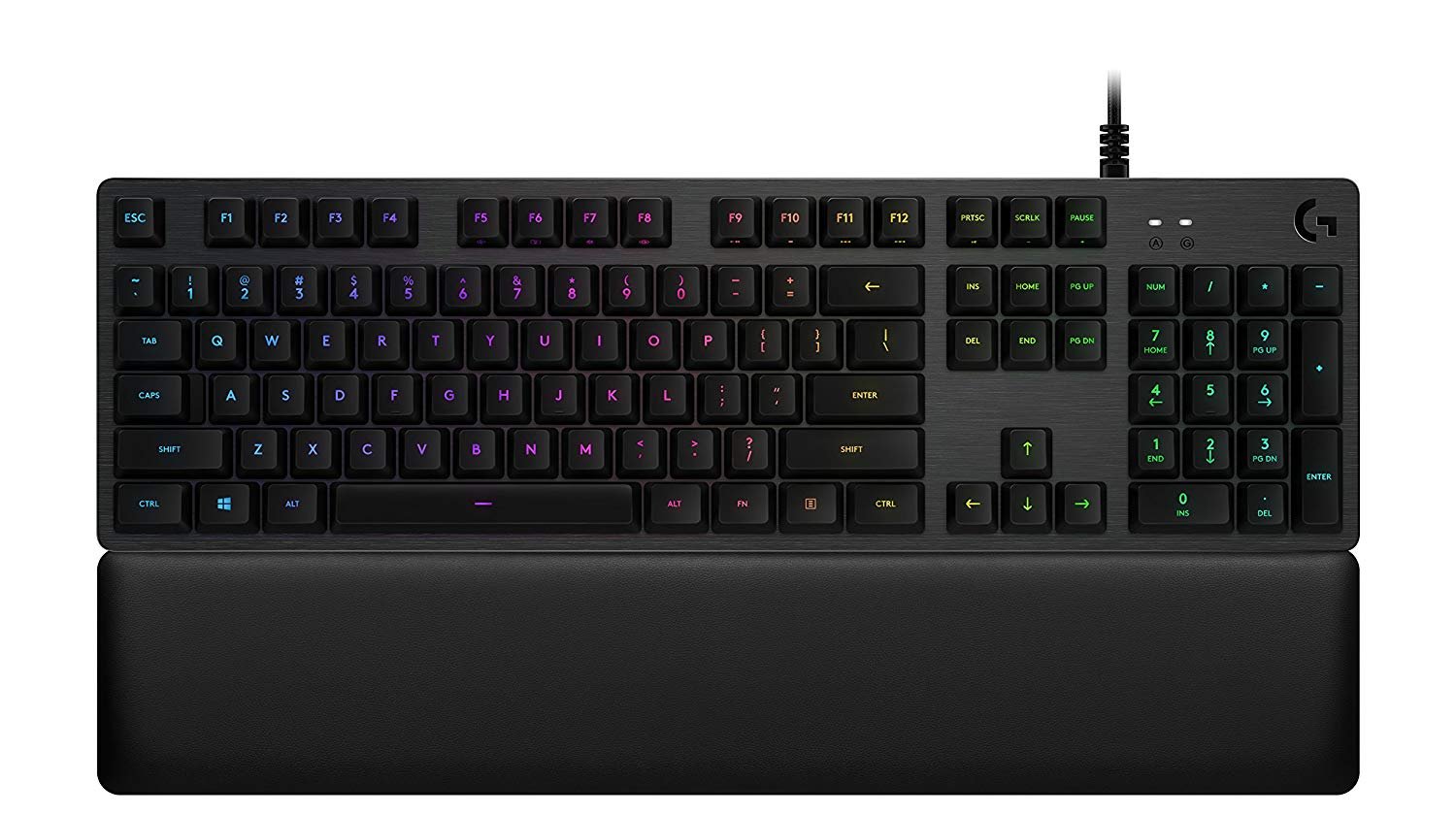 Logitech G513 RGB
Price: $129.99
Buy it on: Amazon
When it comes to gaming keyboards that function equally well for writing papers or fighting across the virtual battlefield, Logitech knows what it's doing. The G513's Romer-G Linear mechanical switches make for a smooth, responsive feel, and the feature of plugging in your mouse or phone directly into its USB 2.0 passthrough port is a lovely bit of convenience that, frankly, I'm surprised to see so infrequently on some of these other high-end keyboards.
Individual keys can be switched on and off with ease, and the inclusion of gaming-specific keycaps is a terrific touch. You can read our full review of the keyboard here.
---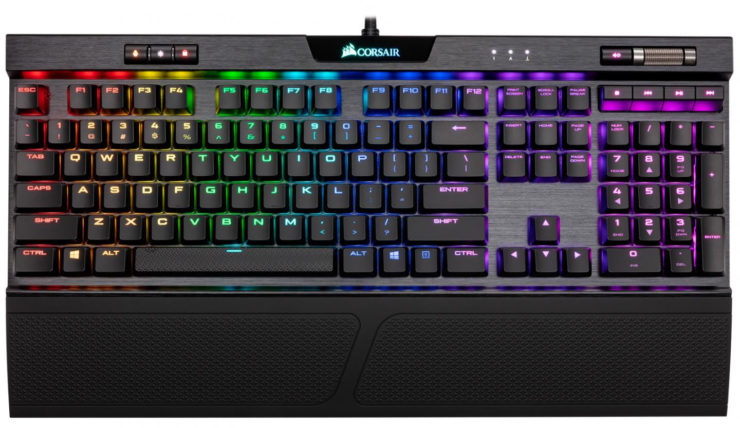 Corsair K70 RGB MK.2 Low Profile
Price: $169.99
Buy it on: Amazon
As we've mentioned recently, Corsair's K70 Mk.2 Low Profile design is something brilliant. The original keyboard was already impressive enough with its speedy handling and Cherry MX keyswitches. But add in the new low profile key design, along with some of the quietest keystrokes you can get in a mechanical gaming keyboard, and you've just added a huge cherry to the top of an already-spectacular sundae.
With 8MBs on on-board memory, brilliant lighting options, and some seriously user-friendly software to boot, the Corsair K70 RGB Mk.2 Low Profile stands out as the best keyboard on the market right now.
---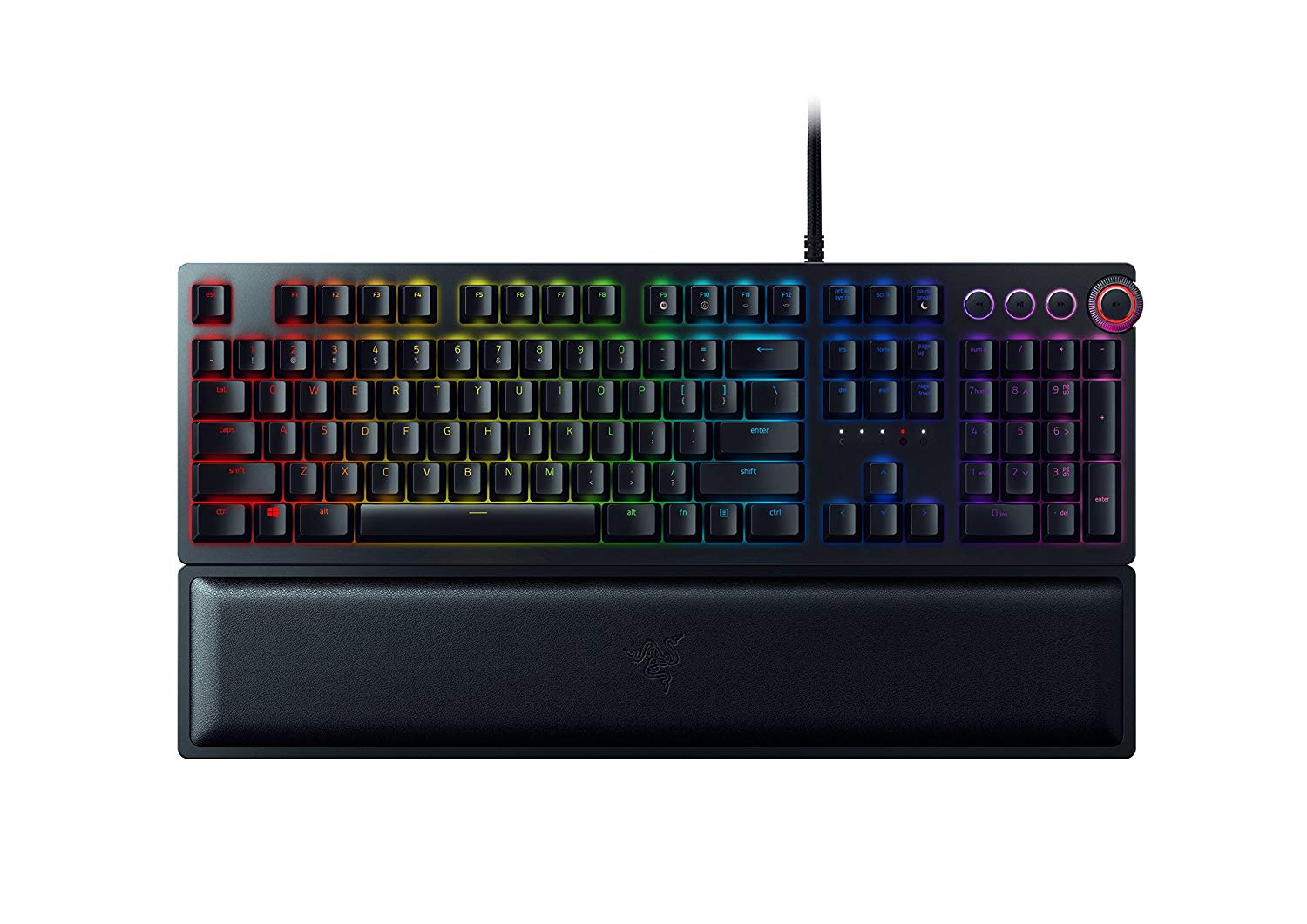 Razer Huntsman Elite
Price: $199.99
Buy it on: Amazon
Equipped with Razer's new optomechanical switches, a key stabilizer bar, hybrid on-board memory and cloud storage, and a multi-function digital dial, the Huntsman Elite is a beast.
It is, however, a beast that requires two USB ports for power, and a price tag that would make any of us flinch. However, if you've got the $200 to spend, there's no question that the unreal speed and performance you get from this keyboard would be worth the small dent in your wallet.
---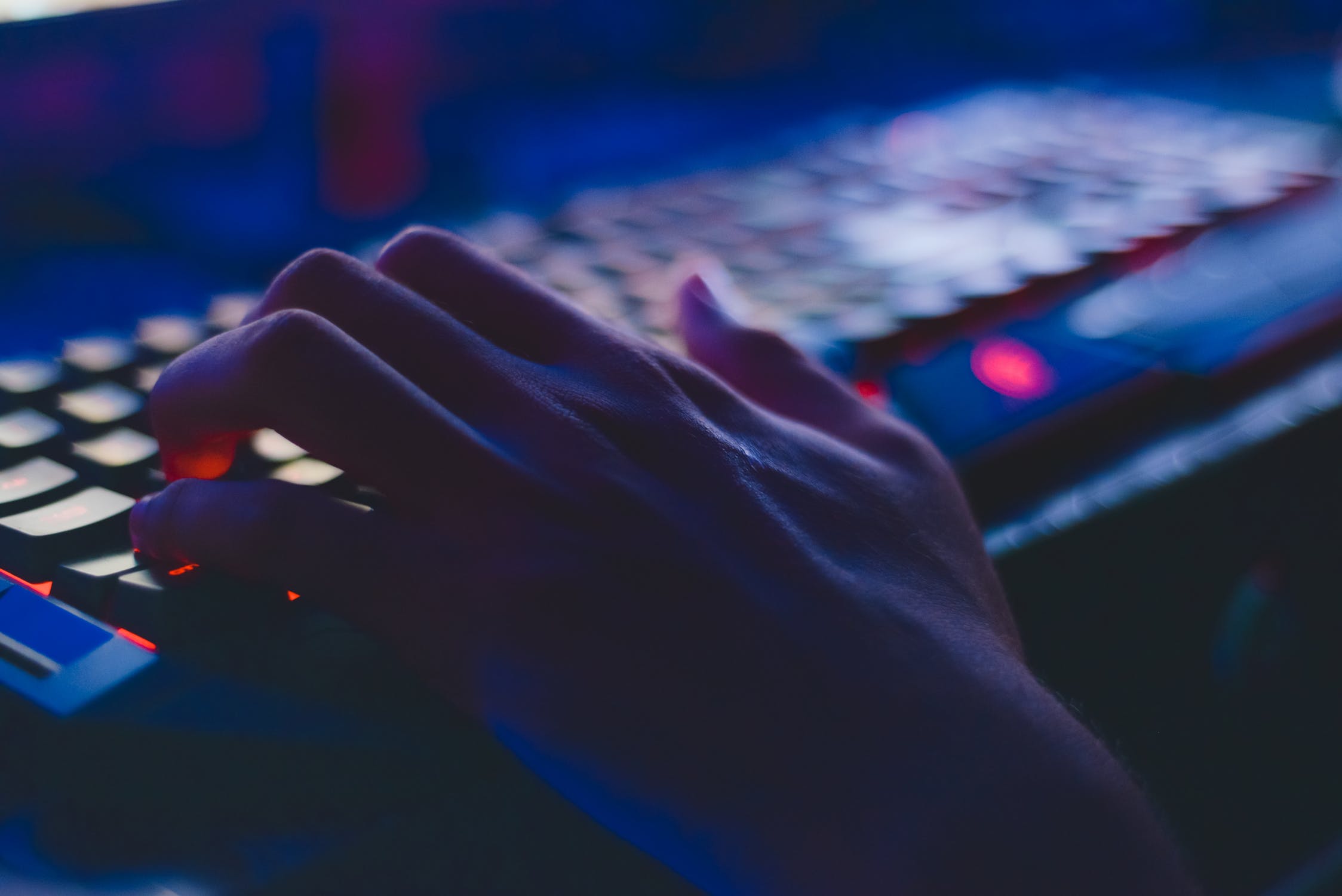 It's easy to get excited about all the brilliant gaming keyboards we're seeing coming in week after week: so excited in fact, that certain pieces might get missed!
What do you think: what's your keyboard of choice? Did we miss it?
Are you a devotee to the affordability of the ROCCAT, or will nothing less than the staggering power of Razer's Huntsman Elite do it for you? We want to know!
And for that matter: what else is on your shopping list that we should make a list for? Do you need a new gaming headset? Or is your mouse on the fritz? Let us have it in the comments!