It's nearly winter, which means that the holidays are almost upon us and it's time to start picking out gifts for our friends and family.
Given that this will only be Overwatch's second holiday season since its release, many of the game's fans probably still have room for more Overwatch paraphernalia -- and you'll certainly have a lot to choose from.
Here are ten of the best gifts to give to Overwatch fans!
---
"It's High Noon" Clock
Price: $29.00
Buy it on: Etsy
In Overwatch, a hero's signature voice line is the one that accompanies the activation of their ultimate ability. For the gunslinging McCree, that voice line is "It's high noon."
The game's community has made something of a meme out of McCree's ultimate voice line, poking fun at his apparent inability to tell time. This clock is a product of that running gag.
---
Funko Pop! Overwatch Figurines
Price: $4.68 - $99.99
Buy it on: Amazon
Funko has been producing chibi vinyl models of pop culture characters for quite some time now, and the number of franchises this line of toys includes is truly impressive.
If you're looking for affordable, high-quality Overwatch figurines, you can't go wrong with Funko Pop!
---
Overwatch Plushes
Price: $20.00 - $35.00
Buy it on: Blizzard Gear
My friends and I like to joke that Overwatch's setting is basically a Disney superhero movie -- kind of like The Incredibles, except with guns. And what's a Disney movie without any official plushie merchandise?
Actually, now that I think about it, The Incredibles probably didn't have any, but regardless, Overwatch has got you covered.
Someone you know can definitely use more Pachimari in their life.
---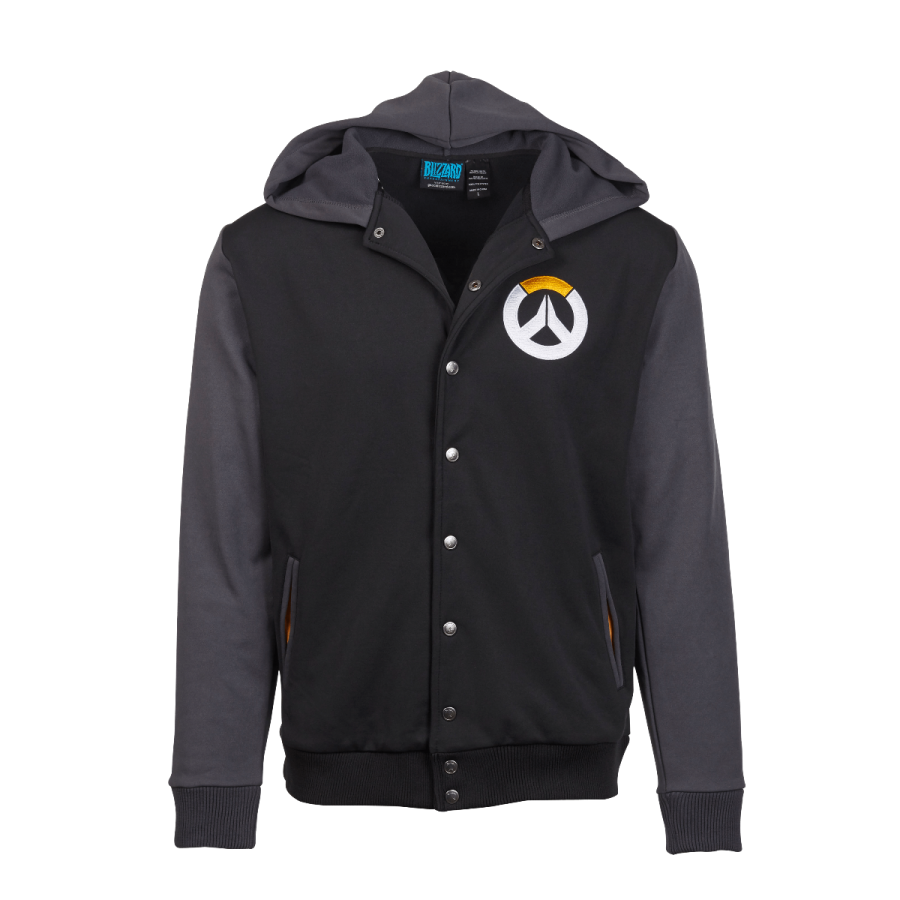 Overwatch Apparel
Price: $20.00 - $70.00
Buy it on: Blizzard Gear
Clothing tends to be a pretty commonly given gift, but Blizzard has a large selection of shirts, jackets, and other apparel stylized with Overwatch logos, emblems, and insignia.
If you plan on gifting a new shirt to wear, why not pick a shirt representing one of their favorite characters in gaming?
---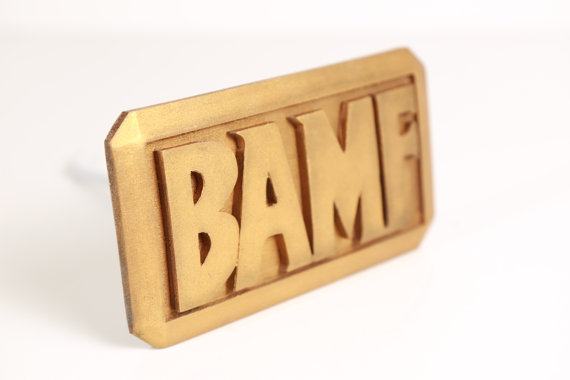 McCree's BAMF Belt Buckle
Price: $22.99
Buy it on: Etsy
This belt buckle is probably a little too gaudy for most people's tastes, but hey, we've all got some friends like that. And some of those friends might play Overwatch -- some of them might even be McCree mains!
And while McCree's outfit is pretty easy to replicate for cosplaying (at least compared to the rest of Overwatch's cast), this is a pretty good way to get it started.
---
The Art of Overwatch
Price: $31.44
Buy it on: Amazon
As with all Blizzard games, one of Overwatch's greatest strengths is in its highly polished approach to art direction. While the aesthetic of Blizzard games may not be for everyone, it's hard to deny that their work is of consistently high quality, making this official art book one of the best ways to explore the world of Overwatch.
---
Overwatch Anthology Vol. 1
Price: $19.99
Buy it from: Blizzard Gear
This comic anthology is a collection of the first 12 of the published comics set in the world of Overwatch, and each story explores the backgrounds of various characters from the game.
If you think the Overwatch fan in your life is looking for a little more story to go with their game, the Overwatch Anthology is a great gift for them.
---
Mei's Yeti Slippers
Price: $40.00
Buy it from: Blizzard Gear
The holidays tend to be pretty chilly in the Northern Hemisphere, so why not turn to one of Overwatch's most celebrated climatologists for some tips on how to stay warm?
Take one look at Mei, and you'll know right away that the number-one tip is to dress appropriately for the weather, and her cute yeti slippers are sure to keep someone's feet warm during the holiday festivities!
---
Overwatch Loot Box Cookie Jar
Price: $39.99
Buy it on: thinkgeek.com
This ceramic cookie jar is modeled after the loot boxes you open in Overwatch for randomized rewards.
There's a lot of controversy surrounding loot boxes in gaming at the moment, but I think we can all agree that this is one loot box where you'll hope the contents aren't just cosmetic.
---
Overwatch Gaming Peripherals
Price: Varies
Buy it on: Amazon
Given that Overwatch is a game, it's not impossible that your intended gift recipient isn't interested in Overwatch as anything more than just a game.
If that's the case, they'd probably still be interested in some high-quality gaming gear -- after all, you can't really play Overwatch on PC without a keyboard, so why not use really a really good one?
Blizzard offers some Overwatch-themed computer peripherals on their website that are fit for any dedicated gamer, and they all feature that slick Overwatch aesthetic to boot.
---
Hopefully, you've found the perfect Overwatch gift for your friend or family member from this list.
If you have any other gift ideas that aren't on this list, be sure to let us know with a comment!
---
If you're interested in our other gift guides, you can check them out here!