Now that we are in the holiday season, getting closer and closer to Christmas, it's time to start purchasing gifts for friends and loved ones. With so many great gifts catered toward gamers interested in all types of genres and titles, it can sometimes be difficult to decide what to get. But if you're favorite gamer loves The Elder Scrolls series of games, look no further.
From art, all the way to memorabilia, we'll look at the most unique gifts inspired by the game. Let's get started.
---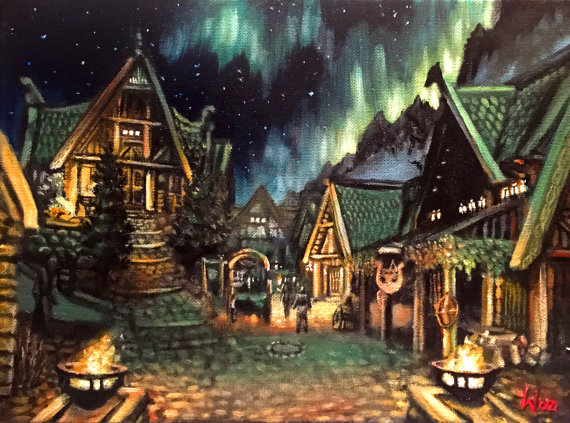 The Elder Scrolls Handmade Wall Art
Rating: 5/5
Price: $38.00 and up, depending on the size
Buy it on: Etsy
Know anyone who appreciates art and the foundation of creativity? If yes, then this will be a fantastic gift idea.
Oil on canvas, these paintings come in different sizes and themes. However, if you are looking for something specific, you can send the artist a screenshot, and he'll turn it into a painting! It's a good idea to note that if you plan to gift this, send the screenshot ASAP (before Christmas, duh!).
---
The Elder Scrolls V: Skyrim - The Skyrim Library
Rating: 4.5/5
Price: Three-volume bundle: $64.92
Separately: $19.05; $22.08; and $23.79
Buy it on: Amazon
Know anyone who loves Skyrim so much and that they're interested in the lore and history of the world? If so, then this will be the ideal gift for them. The library consists of three volumes, each one having particular information and lore about the game. The volumes list everything there is to know about Skyrim, and lays out all the information in great art and minute detail.
---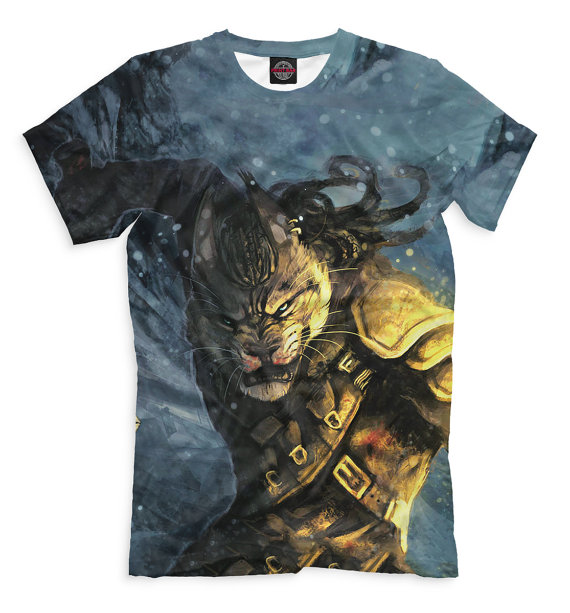 The Elder Scrolls Shirts
Rating: 5/5
Price: $40.00
Buy it on: Etsy
If anyone can appreciate a good shirt, it's the one with great design. Inspired by The Elder Scrolls, these shirts are handmade out of polyester.
If you check out the page, there are more options for you to select from -- not just the one above! Needless to say, it's best that you know the right size of your special someone since the shirts are shipped all the way from Russia.
---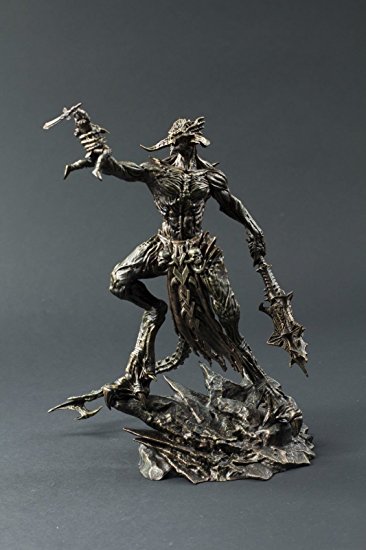 Statue of Molag Bal
Rating: 4.8/5
Price: $79.88
Buy it on: Amazon
Know anyone who worships the Daedric prince of domination and human enslavement? Or perhaps just likes the look of Molag Bal's statue and wants one for themselves?
The statue stands at 12'' with a very well-crafted and detailed look that resembles the Daedric prince himself. It's big enough to make a great first impression whenever someone walks into the room. Or, if that is not what you wish, then it's just a very interesting and cool statue to look at and admire.
---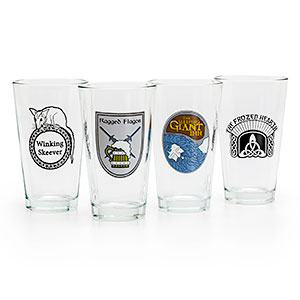 Skyrim 4-Pack Pint Glass Set
Price: $24.99 (Currently on sale for $19.99)
Buy it on: ThinkGeek
Made purely out of glass (with each able to hold 16 oz. of cold beverage) this pint set is modeled after the various inns and taverns found throughout Skyrim: The Winking Skeever, The Ragged Flagon, The Sleeping Giant Inn, and The Frozen Hearth.
One can obviously use them for whatever, but of course, since there are four of them, that should be more than enough to get the party going!
---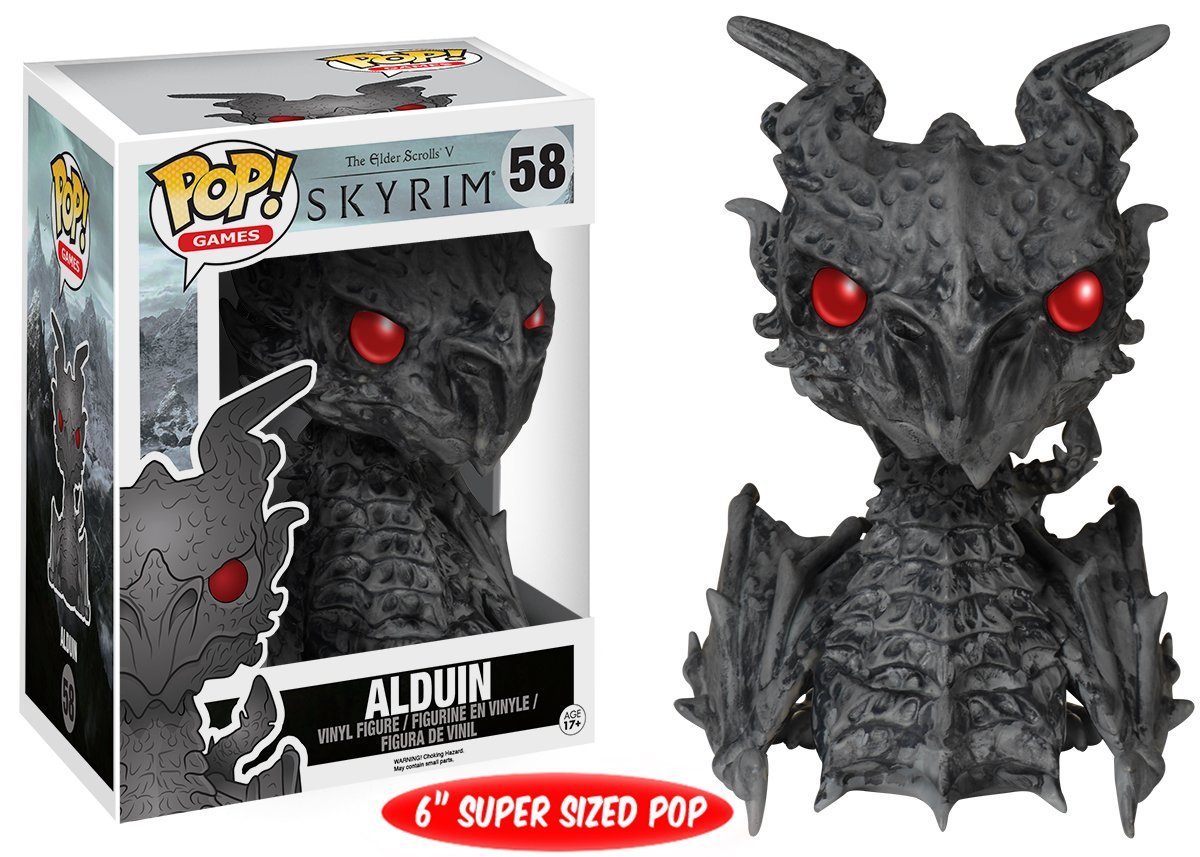 Alduin POP! Vinyl Figure
Rating: 4.9/5
Price: $26.03 (Currently on sale for $14.93)
Buy it on: Amazon
Who knew that the eater of worlds would turn out to be so adorable? This figurine is modeled after the main villain of Skyrim -- and stands 6'' tall. Obviously, the design was remodeled a bit in order to fit in with the rest of POP! figurines, but it's still imposing, nonetheless.
If you know anyone who collects these figures and/or enjoys Skyrim, this will definitely prove to be a nice gift for them.
---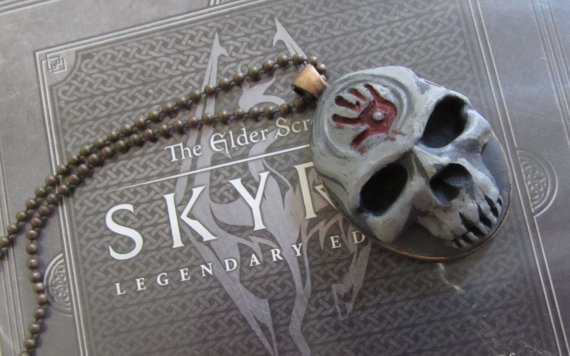 Dark Brotherhood Sanctuary Amulet
Rating: 5/5
Price: $24.00
Buy it on: Etsy
The Dark Brotherhood is arguably one of the best factions in The Elder Scrolls Lore. And this amulet is heavily inspired by their assassin clan. Thus, it makes a wonderful gift for fans who either like the Dark Brotherhood or like sneaking around wilds and towns of Skyrim.
The amulet is handmade from polymer clay, yet the amount of detail is astonishing. From the face, all the way to the symbol on the forehead, one can really tell that each piece is well crafted and well designed all around.
---
We are sure that some of these gifts will be more than enough to please any Elder Scrolls fans out there. Whether you choose a cute version of Alduin or the intimidating lord of domination, this guide should help you choose the right Elder Scrolls gift this holiday season.