Sonic Forces was a disappointment to a lot of people. But one thing that developer Sonic Team got right was the inclusion of the famous "Sanic Hegehog" meme. Oddly, this crudely drawn Sonic look-a-like has overshadowed the main hero Sonic, along with his entire video game. In honor of Sanic's greatest achievement to date, we have compiled some of the best Sanic merchandise that you gotta go fast to get your hands on.
---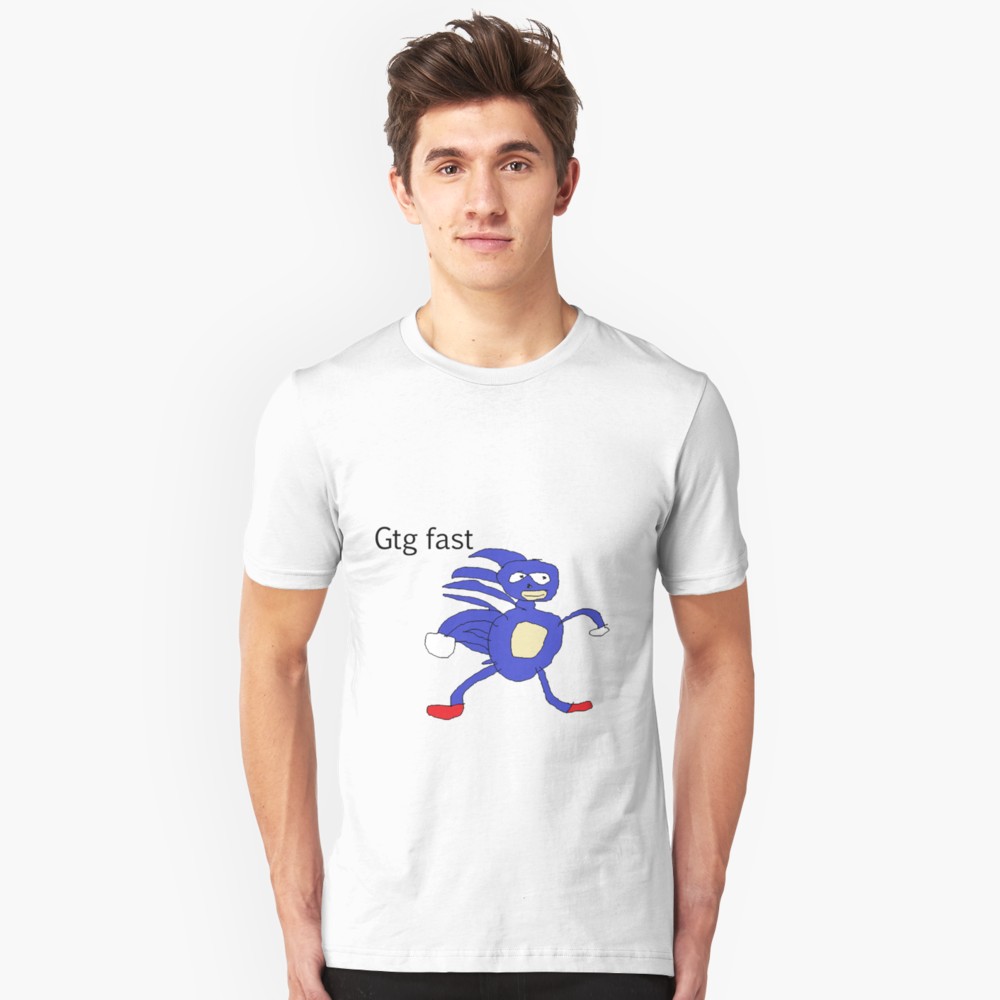 Sanic Gotta Go Fast Shirt
Price: $20.56
Buy it : Red Bubble
A quality way to show off your favorite meme is to display it proudly on you and force people to see it everywhere you go. This shirt accomplishes that goal with the MS Paint Sanic graphic accompanied by the crudely written Sanic slogan, "Gtg fast". This is a must buy for any fan of this outrageously funny meme.
---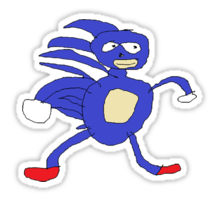 Sanic Sticker
Price: $2.75
Buy it: Red Bubble
An easy way to accessorize any item that you have in your house is with stickers. They can go anywhere and on anything, plus Sanic just makes the perfect sticker. This is a quick easy item that is nice for any Sonic fan.
---
Sanic Coffee Mug
Price: $15
Buy it: Red Bubble
Everyone loves a coffee mug. Especially when they have low quality images of a badly drawn hedgehog on them like this one does. It's the best way to start off your day -- by drinking from a video game meme adorned liquid holder. This is sure to keep you amused, and your friends or co-workers confused. It's just what Sanic would want.
---
Sanic Game Tank
Price: $16.55
Buy it: Etsy
If the other shirt didn't entice you, then this one just might. It's a very bold shirt that does a great job of combining Sonic video game imagery with the Sanic meme. And there really is nothing like seeing Sanic in the iconic Green Hill Zone level. Truly a work of art.
---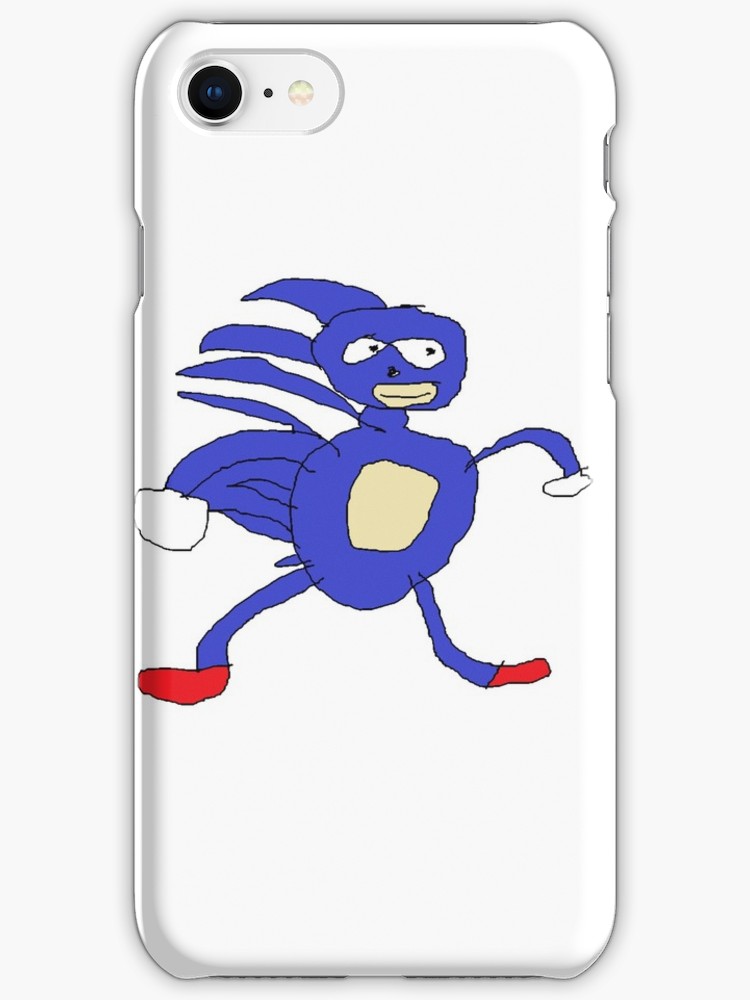 Sanic Phone Case
Price: $22
Buy it: Red Bubble
One of the best ways to show off your fandom nowadays is with a phone case such as this one. Sanic is guaranteed to make any phone look 103% better because of his hilarious design. Plus if you're the type of person who carries their phone around everywhere, then you'll never be without Sanic and his sage advice again. Cumon step it up.
---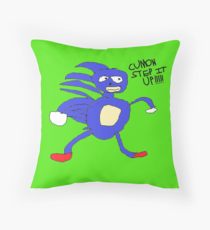 Sanic Throw Pillow
Price: $20.84
Buy it: Red Bubble
Nothing could be more comfortable than resting on this super fast, and super hilarious hedgehog. Because as we all know, hedgehogs are the most comfortable of creatures to lay on. No danger there.
The bright colors are guaranteed to light up any room in your home or at least be a good conversation starter. How you possibly pass up this Sanic themed home decor?
---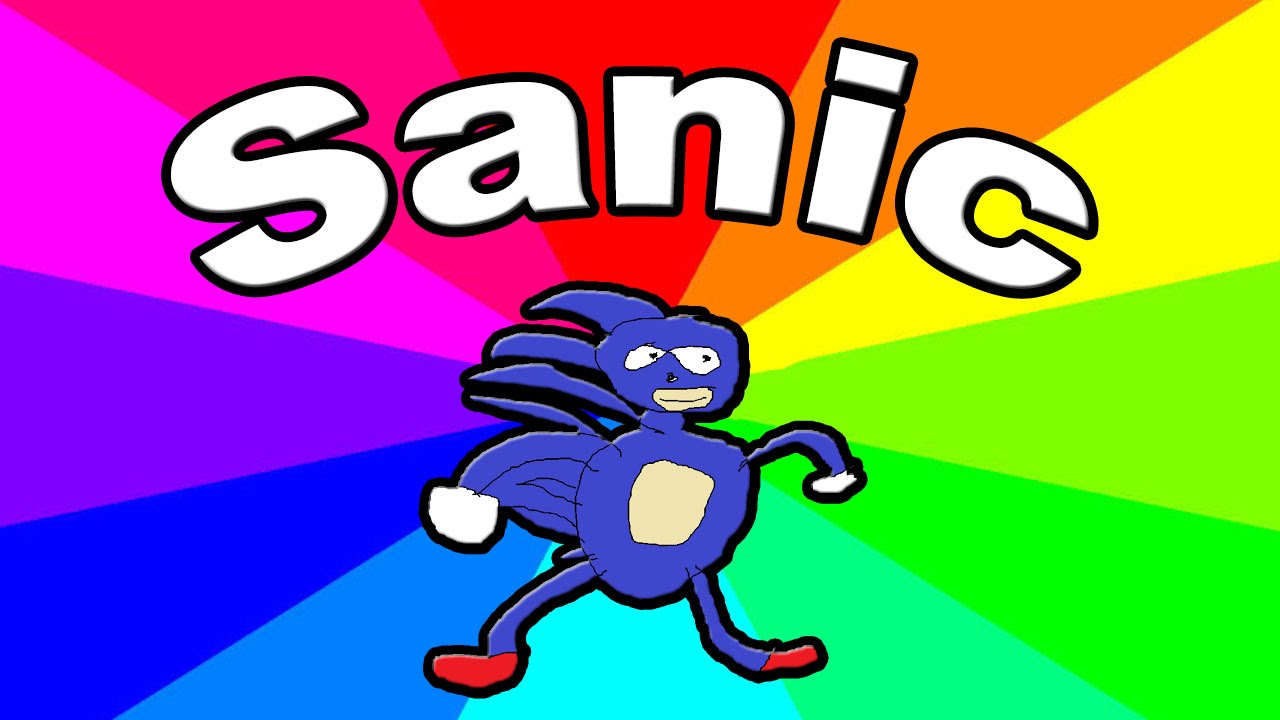 Those were some of the best items to celebrate your Sanic fandom. The strangely cute and probably most liked fictional hedgehog of our time. We hope this list serves you well and the recipients aren't too weirded out by the creepy meme. Make sure to let us know in the comments how you are celebrating Sanic this year!