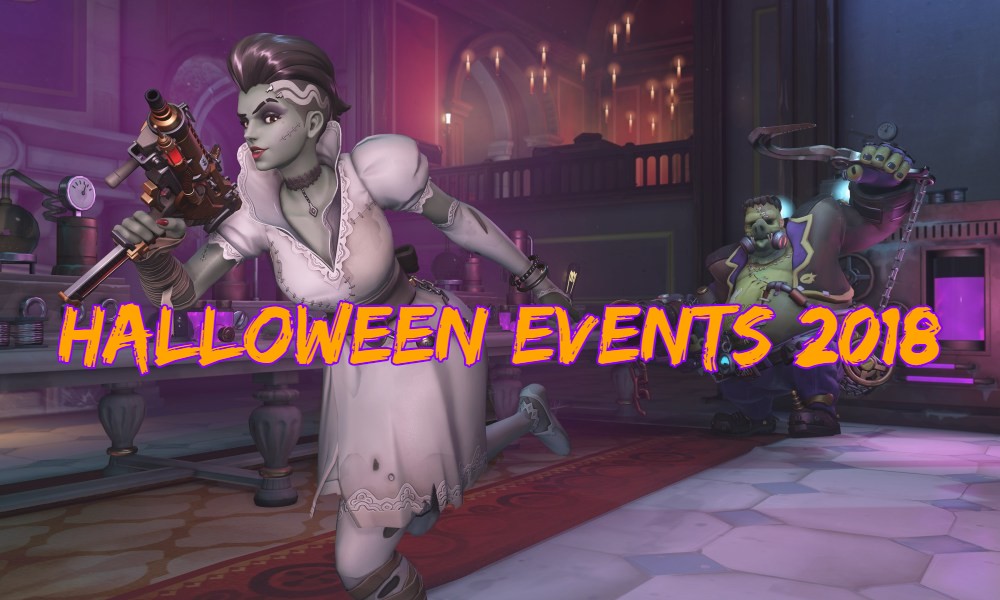 For my family, October is all about the frights. It's nothing but Outlast, Call Of Cthulhu, Costume Quest for the little one, and a horde of horror flicks. When we're done binge-watching the latest Netflix horror series, it's time to dim the lights, pull out the controllers, and start screaming.
You don't have to love scary games to get into the Halloween action though, as MMORPGs, freemium mobile games, and AAA shooters are all kicking off special spooky events.
Here we've rounded up 11 of the most anticipated Halloween events currently going (or coming soon) this year to add a creepy vibe to your favorite games!
---
Call Of Duty: Black Ops 4
Event: Seasonal Gear and Halloween Calling
Scary seasonal gear is available to earn across all modes of the freshly released Black Ops 4 in celebration of Halloween, but that's just the start.
Zombie mode also now has the Halloween Calling, with exclusive rewards to earn through new challenges while mowing down the undead. Head over to the Zombie mode barracks to get full details.
Note that the event started and ends 7 days early for PS4 players. That means all platforms get the same amount of time to earn rewards, but PS4 players get first crack at it (and their time will end on October 27).
---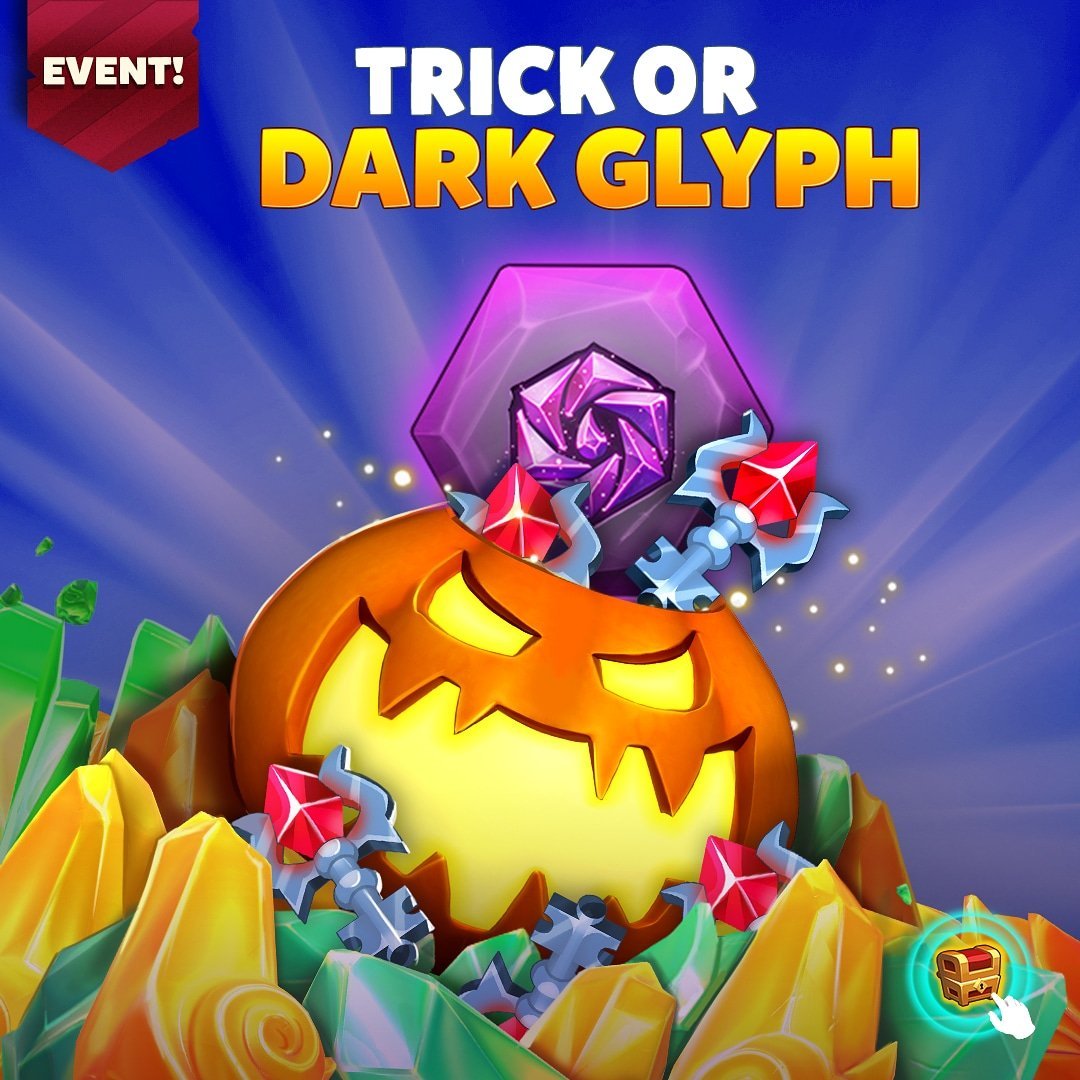 Might & Magic: Elemental Guardians
Events: Dark Glyph, Weekly Assignment
The main Halloween event for MMEG is Trick Or Dark Glyph, which gives you immediate access to a random new dark glyph when you summon 150 creatures of 2 stars or higher.
The fastest way to farm that many 2 stars is to get epic fragments in the arena on Silver or higher, or to complete achievements in the Shattered Islands for seals and just buy epic stones directly with the discounted 3 or 9 stone packs.
Next up, the weekly assignment running through Sunday the 28th is Halloween themed and tasks you with destroying skeleton warriors. The most efficient place to farm these creatures in Tower Of Trials stage 12, where you can get 6 at a time for only 5 energy.
---
Killing Floor 2
Events: Monster Masquerade, Road Redemption Crossover
As if Killing Floor 2 wasn't scary enough already, the Monster Masquerade event is ramping up the creature feature effects.
This more tongue-in-cheek event offers up the Monster Ball map, new Halloween-themed skins for characters and zeds, and several new weapons to earn. If you've been away from Killing Floor 2 for awhile, jump back right now and join the party to die for!
Furthermore, there's a crossover event coming between KF2 and Road Redemption, where players who own both games on Steam will get special in-game items.
---
Overwatch
Event: Halloween Terror 2018
Every year Overwatch players eagerly anticipate the Halloween Terror event, and it has officially kicked off again in 2018, running through the 31st. This year, Brigitte and Tracer have been added to the Junkenstein's Revenge mode.
Besides an absolute avalanche of scary skins landing on the player base, we also get the all new PvE Endless Night mode, where players try to survive wave after wave of enemies.
---
World Of Tanks Blitz
Ready for a whole new territory in a raging sandstorm, new tanks, and some crazy new modifications? You get all that with World Of Tanks Blitz October event.
Players now have access to the Gravedigger and Scavenger tanks, as well as the game-changing armor regen modification and chameleon concealment. The special modification battles will remain available until November 12th.
---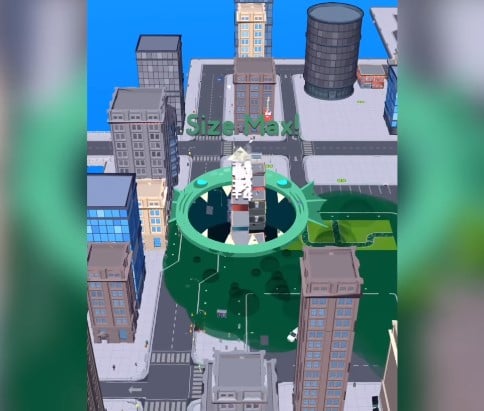 Hole.io
Everybody's favorite time wasting iOS game Hole.io is of course jumping in on the spooky fun with a few slight tweaks to the map and a new skin.
If you manage to swallow 50 ghosts that randomly spawn across the city in normal matches, you'll unlock the fancy new sea monster skin! Be on the lookout for pumpkins on the street as well, which act as easy early-game items to swallow for a size bump.
---
Hitman
Event: Free Halloween Pack
Hitman 2 is due to arrive next month, but for those still playing the previous reboot of this beloved assassination franchise, you too can get in on the spooky shenanigans.
The Halloween Event Pack takes you to a series of creepy featured contracts in Colorado. Best of all? This one's totally free for PS4, Xbox One, and PC players starting today!
---
Pocket Mortys
Event: Halloween Starter Pack
The gotta catch'em all mobile phenomena Pocket Mortys has always featured a host of scary Mortys, from the tentacled Cronenburg Morty to the ethereal Ghost Morty.
The Halloween event just went live, which throws the new creepy Pale Morty into the wild, and also includes a new starter pack offer with a ghostly Rick skin.
---
Fortnite
Event: Unknown / Darkness Rises Season
All of Fortnite's Season 6 is essentially a spooky October event, as the Darkness Rises skins all revolve around Halloween costumes.
With the game currently consumed by the new Alpha Tournament, it isn't clear when or if there will be a major actual Halloween event officially starting.
Traditionally we get some pumpkin-themed weapons for both Save The World mode and Battle Royale, but for now we'll just have to wait and see what happens next week.
---
Dead By Daylight
Event: The Hallowed Blight
In addition to the new Shattered Bloodline DLC, asymmetric horror game Dead By Daylight just launched a big Halloween event called The Hallowed Blight.
From now till November 2nd, survivors and killers are both in a race to collect vials of special toxin from a new plant scattered across the map. Killers use them to create Cankerous Hooks, while either survivors or killers can use vials to get a special currency called Putrid Serum to unlock cosmetic pieces.
The game will also be on sale across all platforms this coming week in celebration of Halloween, so if you haven't picked it up yet, now is the time!
---
Destiny 2
Event: Festival Of The Lost
This year's Festival Of The Lost Halloween event runs through November 6th in Destiny 2. With this event, solo players or teams can head into the Haunted Forest to fight against a horde of ghouls and demons.
Furthermore, the Tower will be redesigned with Halloween decorations, and Amanda Holliday will offer daily bounties to earn Fragmented Souls, which can be exchanged for the new legendary Horror Story weapon.
---
Will you be playing any of these 11 in-game Halloween 2018 events in our list? Let us know what event you are most excited for, and be sure to leave a comment if we left out a Halloween event for your favorite game that should be included!