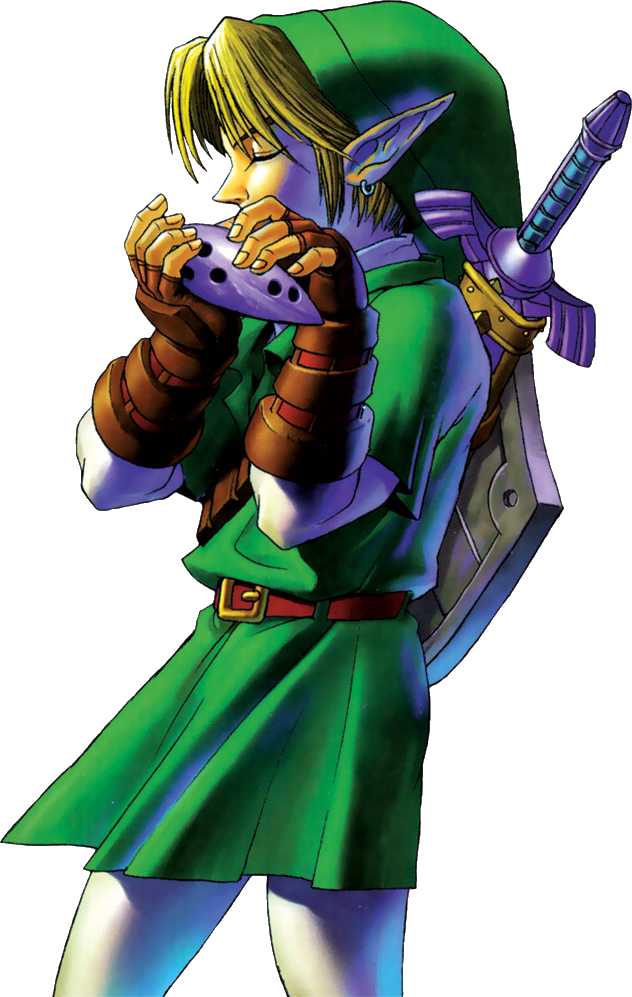 Ah music. How it can influence us. From getting us pumped up for the day ahead to making us sit in silence, thinking about what life has brought us and to what lies ahead, music has impacted everyone in more ways than they realise.
Video games can also impact us in different ways, from story and gameplay elements, to that plot twist you never saw coming, and with the right music to accompany each moment, there's always something that makes you feel ready to defeat the next boss or take your time as you explore a newly discovered dungeon to find the wonders within.
Here's the soundtracks that please my ears each and every time I hear them.
---
7. Devil May Cry 4
Composers: Tetsuya Shibata, Kento Hasegawa, & Akihiko Narita
While I'm not the biggest Devil May Cry fan, having only played this and DmC, I can definitely appreciate the work put in by primary composer Tetsuya Shibata, as well as Shusaku Uchiyama, Kota Suzuki, Akihiko Narita, Rei Kondoh, Chamy Ishikawa and Shinichiro Satoh whom also contributed.
With hard rock/heavy metal tones for battle scenes giving the perfect scenario to beat down any demon in any way you like to dark and gothic overtones for an incredible atmospheric approach to exploring areas and wondering how to solve a puzzle efficiently to gain that SSS ranking at the end of a section.
The game I feel, has something for a lot of people. The main theme "Out of Darkness" is a beautiful, operatic opening which greatly shows off the vocal talents of Aubrey Ashburn, as well as describe the connection between Nero and Kyrie and the battles they face to be together.
The music definitely suits the atmosphere of the game and delivers on the demon slayer aspect.
---
6. Fable 2
Composers: Russell Shaw, Danny Elfman
While not the greatest game to grace the Xbox 360 market, Fable 2 still held it's own in the music department, offering beautiful set pieces and choirs to fit in with the era the game is set in. (Colonial for those interested!)
Composed by Russell Shaw with additional help on the main theme by none other than Danny Elfman, each musical piece perfectly fits with each area you explore from the hustle and bustle of Bowerstone Market witnessing NPCs going about their daily business, to the creepy, dark and depressing manner of the swampy, banshee filled Wraithmarsh, which also has elements of Oakvale (From Fable) making the player question what caused the town to become so run down the first time they set foot into this dreary place, before finding out exactly what happened during the main quest later on.
The game also has a touching tribute to a developer whom had worked on Fable: The Lost Chapters, The Movies and Black & White 2. Heard behind a Demon Door in Fairfax Castle is the song "Marcus' Memorial", a peaceful and relaxing song that itself is a re-master of "Avo's Temple" from the original Fable, which can also be heard in Fable II's pause menu. A simple, but lasting tribute, something that can be appreciated by all.
---
5. Spyro 2: Gateway To Glimmer/Ripto's Rage
Composer: Stewart Copeland
Ah... the waves of nostalgia have crashed over me and they're delightful!
The first four Spyro games music scores were composed by Stewart Copeland, ex-drummer of The Police and the man can certainly compose.
Spyro 2 has the most nostalgia music for me as it was the first game in the series that I owned and one I can come back to again and again.
Here Copeland offers excellent scores which he composed by playing through the levels first, to get a feel for how the music should fit into each world.
You can certainly hear the wintery tones in Winter Tundra, the excitement of being in Sunny Beach and the tranquil tones that are perfectly captured in Aquaria Towers.
Each theme offers a sense of adventure that excels in presenting what Spyro should be about; freedom to be able to explore to your heart's content.
---
4. Silent Hill 2
Composer: Akira Yamaoka
Silent Hill 2 gives you a sense of wonderment in every sense, from gameplay and characters, to story and soundtrack, which have you questioning every moment in the game.
Akira Yamaoka gives his all in this game, with music that can grip your heart and either tear it from your chest or twist it, making it hard to comprehend what's happening as you solve puzzles and avoid monsters making your way through darkened and rusted corridors solving the mystery of how your dead wife sent you a letter.
As shown above "Magdalene" offers a sense of loss and confusion, making you wonder how you can go on and continue, while the track "Betrayal" uses a clanking sound to go along with the music to deliver a notion that it's time to realise what you've been fighting for and face up to it with no backing down.
An absolute masterpiece of a soundtrack should never go unrecognised and this will stand the test of time for years to come.
---
3. Rayman
Composer: Remi Gazel
Here comes that wave of nostalgia again!
Rayman is an absolute gem when it comes to music... there's even a world based around musical instruments!
Composed by Remi Gazel, each track used in the 5 worlds presented in the game, represents them perfectly, such as birds and woodland creatures heard while exploring the Dream Forest to the wind howling while surviving the treacherous Blue Mountains.
Some tunes are bouncy, others peaceful and happy, while some have you taking careful steps to make sure you survive that next jump. Trust me folks, Rayman may look cute and innocent, but deep inside is a game that's going to take no prisoners. Be prepared before you set foot into this game!
But we must learn to appreciate the work of art that is the soundtrack, because when a game is kicking us about, at least the music helps make it that bit sweeter once you beat a level.
---
2. Kingdom Hearts II
Composers: Yoko Shimomura, Kaoru Wada
The Kingdom Hearts series has given us some brilliant music over the years, but for me, Kingdom Hearts II is still my favourite in terms of soundtrack, with original music like "The Encounter" and remixes of classic Disney songs such as "He's A Pirate" (Pirates of the Caribbean) and "Under The Sea" (The Little Mermaid) all composed by the legendary Yoko Shimomura.
Since most of the game's worlds are represented by Disney, you can expect many happy and bouncy tunes but when the game calls for a serious moment, the music delivers exceptionally well, a fine example is the track "Sinister Shadows" which plays in a few battles including 'The 1000 Heartless Battle' among others.
Also a wonderful piece of music is the song "Sanctuary/Passion" sung by Utada Hikaru, whom also provided vocals the song "Simple And Clean/Hikari" in Kingdom Hearts.
With more games on their way, it's going to be interesting to see what Shimomura and Hikaru have in the pipeline.
---
1. The Elder Scrolls IV: Oblivion
Composers: Jeremy Soule, Julian Soule
Hands up who saw this coming!
While Skyrim had a fantastic soundtrack, I feel that Oblivion takes the sweet roll in almost every way!
The story of Oblivion's soundtrack is an interesting one. Composer Jeremy Soule had been in a car accident, while he escaped unscathed, he has said that it had a profound experience on Oblivion's soundtrack, saying that he wanted 'to comment on the human condition and the beauty of life.'
There's definitely a sense of beauty and wonderment to the game's soundtrack, from the relaxing string compositions that you may hear while exploring a town, talking to the many NPCs you run into, to the eerie and slow compositions heard while exploring a dungeon, waiting for an enemy to jump out at you from a dark corner.
Soule has captured the essence of how an adventure should be, giving us a sense of potential safety when in a city and to be ready for anything once you step out those gates into the open world.
---
And thus, the list has come to an end. What video game soundtracks do you enjoy? Is there a particular piece of music that you adore? Comment below and I'll give it a listen!