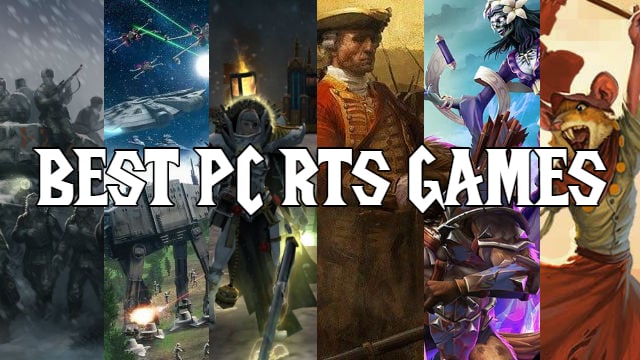 Ready for the re-imagined Warcraft 3: Reforged to finally hit the Battle.net launcher? We've only been waiting 18 years for a proper return to Azeroth in all its RTS glory. And now, it's nearly here!
After Starcraft: Remastered arrived back in 2017, it shouldn't have been much of a shock that Warcraft 3: Reign Of Chaos would get an overhaul next. Frankly, it needed one. While the cut scenes were gritty look and the mechanics solid, the actual gameplay featured a cartoonish graphical aesthetic that didn't quite match the dark story set in the world of Azeroth.
We still have a few weeks until we can finally return to fight for orcish independence, though, so in the meantime, you might want to polish your classic RTS skills with a few rounds of skirmishes. With that in mind, we've rounded up all the top real-time strategy games to play if you just can't wait for Reforged to arrive at the end of January.
We're going with mostly classic titles here — either because they came out decades ago, or just emulate that old-school style — with a few more modern entries as well to round things out.
Let's command and conquer!
---
Dawn Of War
Somehow, the Games Workshop license still hasn't managed to produce a better 40K real-time strategy game than this ancient (and let's be honest, kinda' ugly) entry from Relic Entertainment.
While a lot of fans were enamored in the first few days, the luster of Dawn Of War 3 wore off pretty quickly. Between bugs in the campaign and the fact that the single-player mode was basically a tutorial for the game's mutliplayer component, things went downhill fast.
Skip that title in the series and come back to this hallowed classic instead. The story campaign of the original Dawn Of War is still incredibly solid for its age.
If you just want to jump into some RTS action and take over territory, though, both the standalone Dark Crusade and/or Soulstorm "expansions" are the way to go. You can grab all of them at Steam or GOG for a very reasonable price these days.
---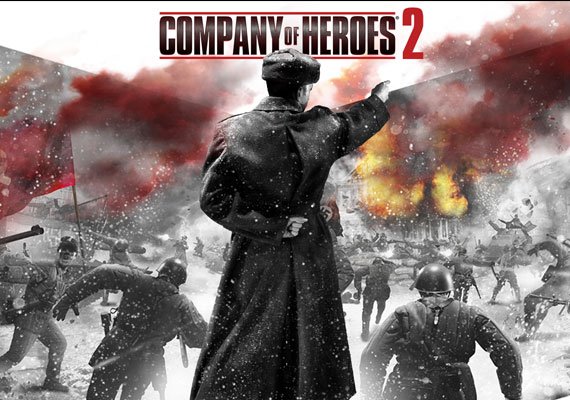 Company Of Heroes 2
A unique take on historical strategy, Company Of Heroes 2 offers a slightly different focus than most of the other RTS games on our list.
Starting as the Russian army moves in to break the German forces, this tactical look at WWII features an infantry creation and management system that has been shifted and streamlined from the typical strategy game.
CoH2 has a solid balance of objective-based gameplay and RTS front-line conquering. While extremely intense because of the subject matter, Company Of Heroes 2 still has enough entertaining gameplay elements to keep you hooked and playing for hours. It, like Dawn of War, is often part of quarterly sales on Steam and GoG.
---
Northgard
Viking-themed RTS? Sign me up! The fact that this one is from the indie developer behind the clever Evoland titles is just icing on the cake.
Northgard has less micromanagement than other fast-paced strategy entries, and it has a more "board-game" feel to it. But it's still most definitely a real-time game that can blow away large chunks of your time.
In another fun twist, Northgard works in some interesting Catan-style elements for a different economy and resource management system. It also has some decent "expansions" worth checking out.
---
Star Wars: Empire At War
If you somehow missed it, yes, there is in fact a proper real time strategy Star Wars title set during the rebellion era, and it is absolutely as awesome as that sounds like it would be.
Whether moving resistance soldiers through the rainy wilderness to take down a shield generator or commanding a fleet of Star Destroyers to destroy rebel X-Wing scum, Empire At War is pretty much everything you could want from an RTS Star Wars game.
While the base campaign is fun, the real goods are found in the modding community. Devoted fans have painstakingly recreated the Clone Wars and other famous eras of franchise history, which vastly increases your potential play time.
---
Battlefleet Gothic: Armada 2
If you like the ship-to-ship combat of Empire At War and want to skip the ground-based skirmishes altogether, then the Battlefleet Gothic series is the way to go.
While most of the Warhammer 40K games are based around space marines or various alien factions engaged in wars of attrition on various planets, these titles finally give the Imperial Navy its proper due.
From the killer ship designs to the unique space-based maps, there's a ton to love for Games Workshop fans here, although the PvP and skirmish modes are probably more fun than the campaign in the longterm.
---
Tooth and Tail
Ready for a tale of riots, revolution, and meat, my furry comrade? Imagine if Fievel Mousekewitz and his clan decided to stay home and devour their oppressors while overthrowing the bourgeois instead of moving to America and you've got Tooth & Tail.
Many of the traditional RTS base building elements are turned on their heads here, resulting in fast-paced matches as the Longcoats, Commonfolk, KSR, and Civilized factions engage in a war of supremacy to discover who gets to eat tonight.
If you dig anthropomorphic mice fighting for justice (whether Mouse Guard or Redwall), you'll have a good time here.
---
Age Of Empires 3
Plenty of gamers still look with rose-colored glasses at Age Of Empires 2 as the pinnacle of the series. And yeah, it had a lot going for it back in the day. Hell, the game's been re-released twice, with the latest Definitive Edition bringing brand-new campaigns and civs to the game.
For something a little different, though, I recommend hitting up the sequel if you haven't played it yet or just want a historical game in the RTS genre.
The time periods and locations on display here aren't often explored in the real-time strategy genre, skipping around from Spanish knights in the 16th Century to various First Nations conflicts, the American Revolution, and even the Indian Rebellion in the 1850s.
That's not to mention several new series' mechanics make AoE 3 well-worth checking out.
---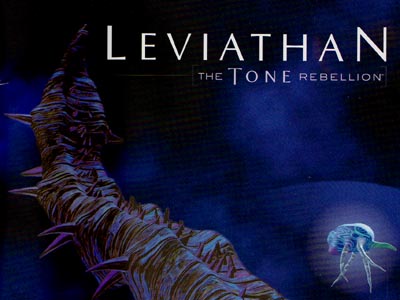 The Tone Rebellion
Since releasing back in 1997, there has never been an RTS quite like this one, and it baffles me there's never been a remake or sequel in all that time.
Very much a product of its time, The Tone Rebellion features a quasi-3D style that will bring to mind contemporaries like Alien Legacy or Septerra Core.
As a leader of the jellyfish-style Floaters, your goal is to free your people from the tentacles of the mighty Leviathan. With light RPG elements and a totally different faction selection than your typical RTS, this is a game that deserved more attention than it ever got.
Sadly, this is one of those classic games that never made it to digital outlets. Your only options now are to find a disc floating around somewhere or hit up an abandonware site. Make sure to give it a vote on the GOG community wishlist page if you want to see it make a proper digital return!
---
Creeper World 3: Arc Eternal
A mix of tower defense and RTS, Creeper World 3 is radically different than the rest of the games on our list, but still well worth playing if you want to try something new.
Instead of hordes of orcs or stormtroopers, here, you are basically fighting a spilled liquid that terraforms the terrain. Your goal is to stop its relentless advance and eventually fight back to take out the source. It's somewhat like Plague Inc., with a nefarious virus-like substance polluting the land.
There's a lot more strategy to it than you might think, though, and the number of levels and playthrough styles on offer are staggering. With a level editor included, you could easily sink a very silly number of hours into mastering every aspect of Creeper World 3.
---
Seven Kingdoms Ancient Adversaries
There aren't many super-old-school games that manage to effectively work in espionage and diplomacy to the standard RTS conquer formula. But Ancient Adversaries pulls it off.
Managing your population and morale is just as important as amassing overwhelming force, and you've actually have to think about what you will do with a conquered area after taking it over.
As a game that came out in the late 1990s, Ancient Adversaries is a little clunky due to an aging UI, but it's still worth it for fans of old-school RTS titles.
---
A Year Of Rain
When looking for an experience very similar to the original Warcraft 3: Reign Of Chaos, it doesn't get much closer than A Year Of Rain. The influence and inspiration it takes from Warcraft 3 is very clear, but the twist here is that you can play co-op as a team of two.
The only thing to keep in mind before jumping into A Year Of Rain is that this is an Early Access and unfinished release. There's a lot of potential here, but you have to see it. There's still lots of room for improvement overall.
---
Sins Of A Solar Empire: Rebellion
Love both turn-based 4X expansion games and fast-paced RTS titles? You get both with Sins Of A Solar Empire, and its a winning combination.
Even before diving into the modding community, the replayability available here is simply huge, and somehow, Rebellion is still getting new patches, updates, and events from the development team eight years after its initial launch.
This is an old one, but one that should be at the top of your list if you've never played it.
---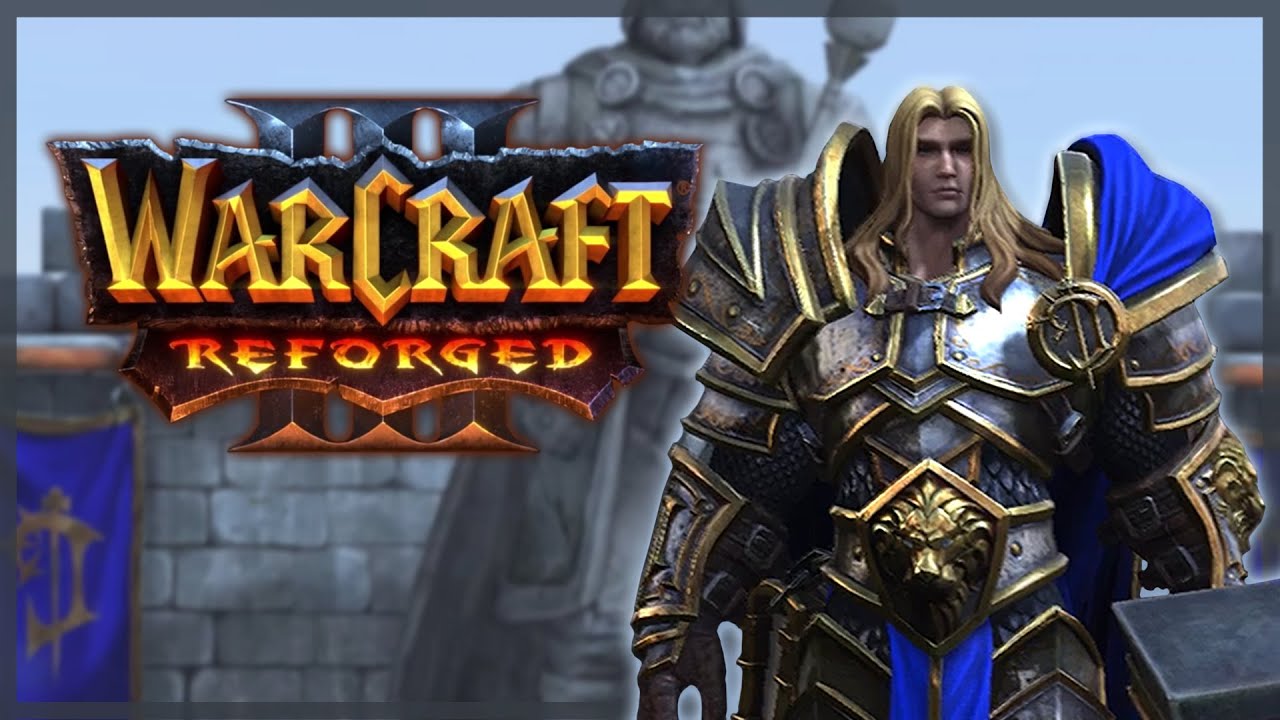 What's your favorite RTS game to chill out with while waiting on Warcraft 3: Reforged? Sound off in the comments below, and we'll see you in the Battle.net lobby when it finally lands January 28!
Of course, with the remake coming soon, we're left wondering: is a true successor ever going to come from Blizzard? Will we ever get Warcraft 4?
Knowing Blizzard's track record with canceling anticipated projects and the timeline on the company actually releasing follow-ups to major franchises, we won't hold our breath.