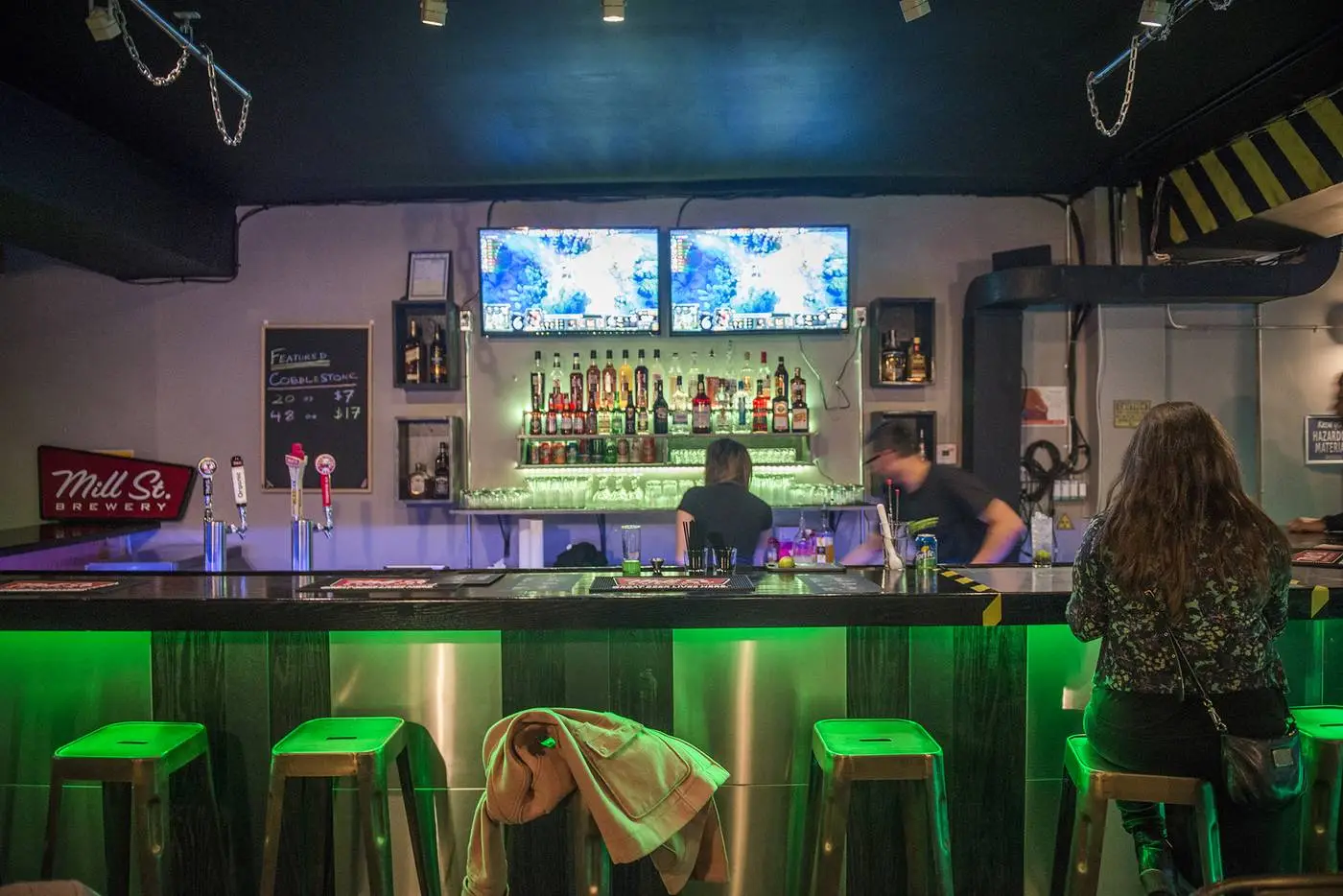 Despite popular belief, gamers DO enjoy going out once in a while. But it can be hard for them to find the right place to go when their interests aren't necessarily 'mainstream'.
As the profile for the typical gamer is evolving, so is the world around them. More and more gaming bars are opening up around the country to cater to the modern day gamer. Whether you're a hardcore eSports fanatic, a casual tabletop player, or just enjoy throwing it back old school with some vintage arcade games, there's a gaming bar for you.
We've compiled a list of go-to gaming bars you HAVE to check out before you die.
---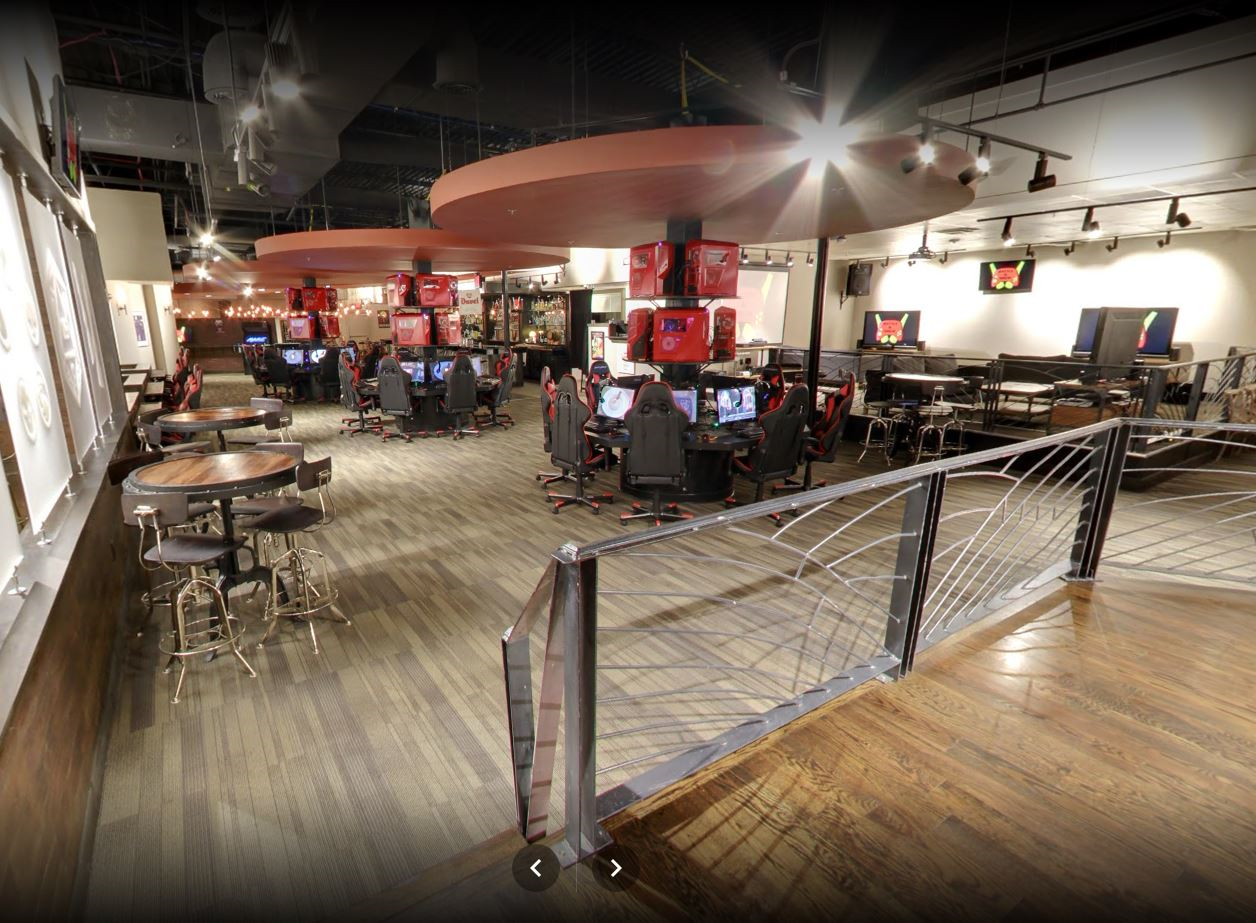 Sandy Springs, Georgia
Located right outside of Atlanta city limits, Battle and Brew has the perfect combination of next-gen gaming entertainment and food & spirits.
With console, PC stations and just about every popular game under the sun, Battle and Brew is certainly dedicated to entertaining their patrons.
While the area is perfect for an all-day game-a-thon, they also host gaming and general geek events like tabletop night. Hey maybe there's even geek trivia and themed nights dedicated to Lord of the Rings, Harry Potter, Game of Thrones and more!
Battle and Brew also highlights content creation as they they broadcast local area streamers on their many TVs throughout the bar.
Their food menu is nothing to overlook, with everything from classic bar foods to full fledged entrees to keep you fueled through the night.
---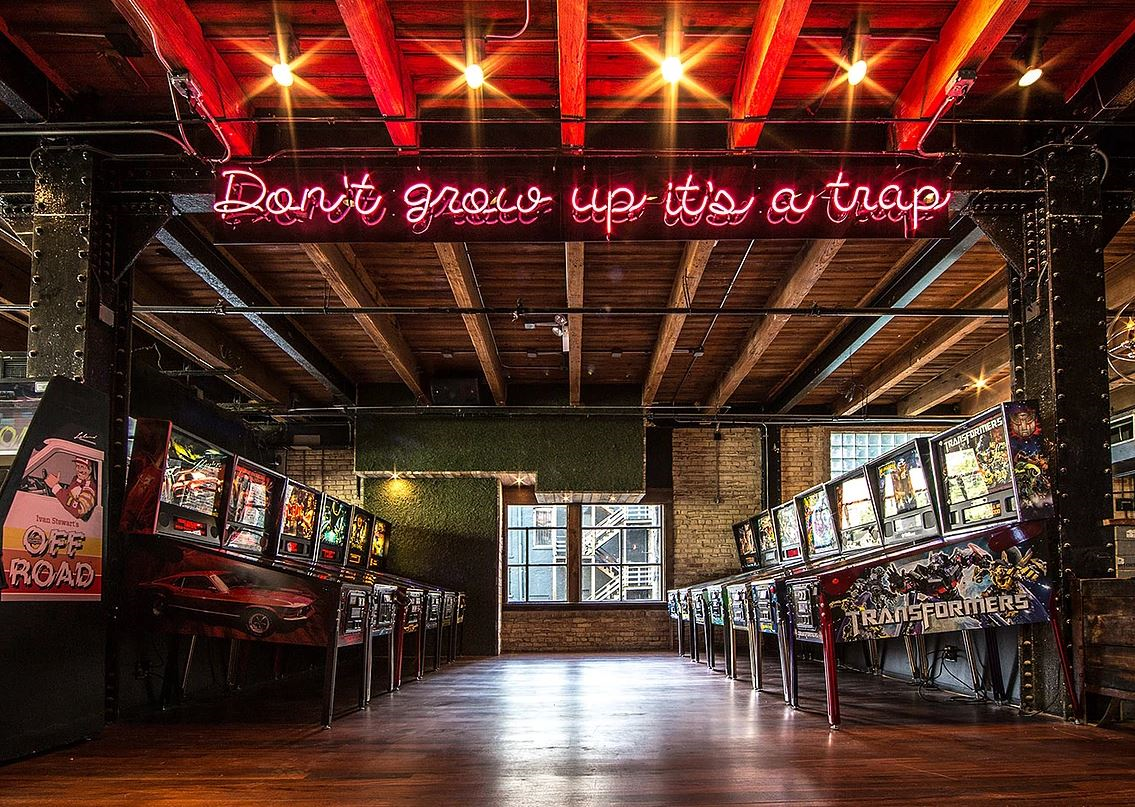 Chicago, IL
Nashville, TN
If vintage games are more your forte, Headquarters bar is the spot for you. Rooted deep into classic old school gaming, HQ has a huge selection of arcade games at your disposal, all free to play.
The space is perfect for parties or private events, and they're even open 365 days a year!
While the arcade games may be their main focus, HQ also hosts events like 'Savage Bingo', and event dips into music entertainment with DJs and bands nightly.
---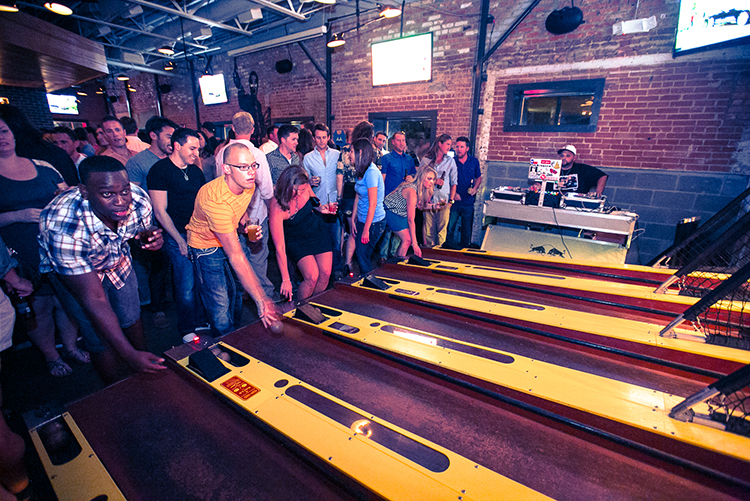 Austin, Dallas, and Houston, TX
Nashville, TN
Kung Fu is the central for geekdom in Texas. With multiple locations (and expanding), Kung Fu Saloon has a huge amount of arcade games from foosball tables to classic arcade games and even Skee Ball machines you're bound to find something to pass the time. Some locations have even expanded to include Sake bomb menus, and Private Karaoke rooms.
Kung Fu-Austin also contributes to local charities with their 'Drinking for a Cause' event. Once a month 15% of the sales for that day go directly to a local charity.
---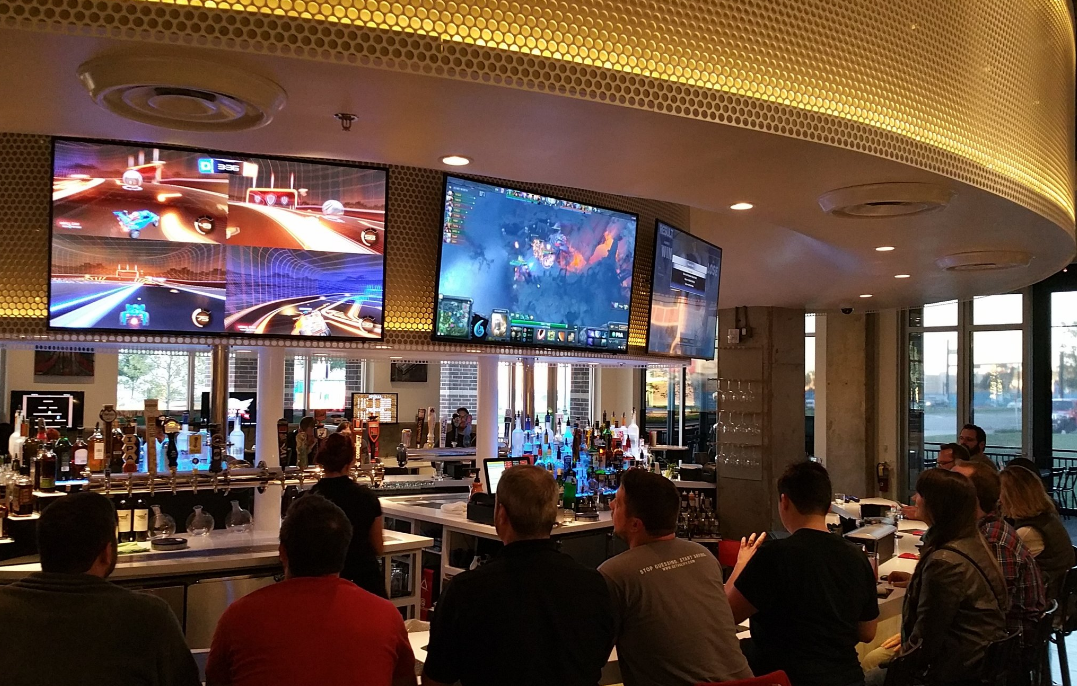 @Nerdvana Spirits
Frisco, TX
If vintage games aren't your thing, @Nerdvana is perfect for you, bringing upscale to eSports bars.
@Nerdvana provides an amazing restaurant and bar with a huge focus on video game culture. What sets them apart is their massive amount of TV's surrounding the bar and restaurant highlighting all the major eSports tournaments and streams.
While their main focus is video games, @Nerdvana is also a coffee shop by day perfect for tabletop gamers. They even have a tabletop shop to take a game home with you!
---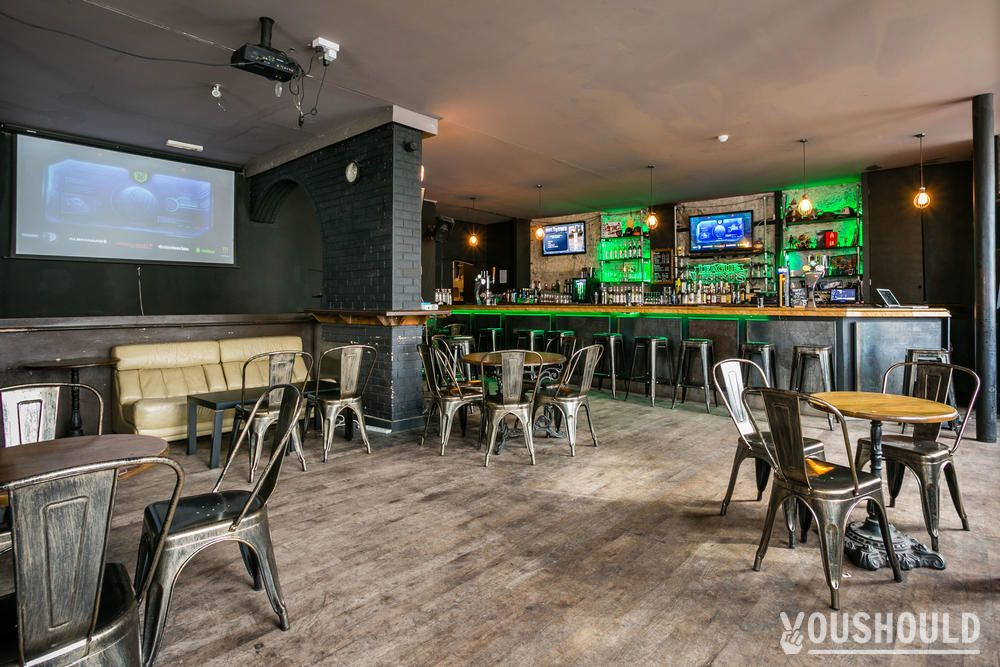 13 locations in France, Germany, UK, Spain, Belgium, Hungary and Canada.
Dubbed a 'temple of competitive gaming', Meltdown is THE eSports bar franchise in Europe. It spawned from the original esports bar concept and barcrafts since the early StarCraft days. Meltdown sets it's roots strongly in the esports/next-gen scene gaming scene. While the gaming bar scene has greatly changed since their creation in 2012, Meltdown has done extremely well adapting to the evolution.
At Meltdowns various locations, you'll find broadcasts of all the best eSports live streams of events or content creators, and computers inside the bar for organized events.
---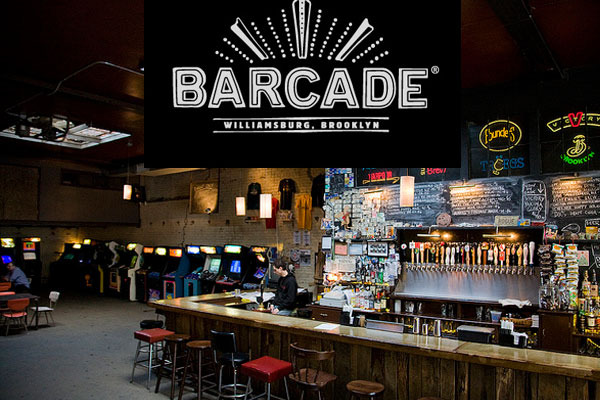 Brooklyn, NYC, & St. Mark's Place, NY
Jersey City & Newark, NJ
Philadelphia, PA
New Haven, CT
Barcade is the original of it's namesake. With a focus on classic old school video and arcade games they also have a hefty focus on American craft beer.
The lists of games at their seven east coast locations span from Asteroids to Zelda, Donkey Kong to Tetris.
Their beer selection spans just as much as they focus on collaborating with American breweries local to each Barcade location.
---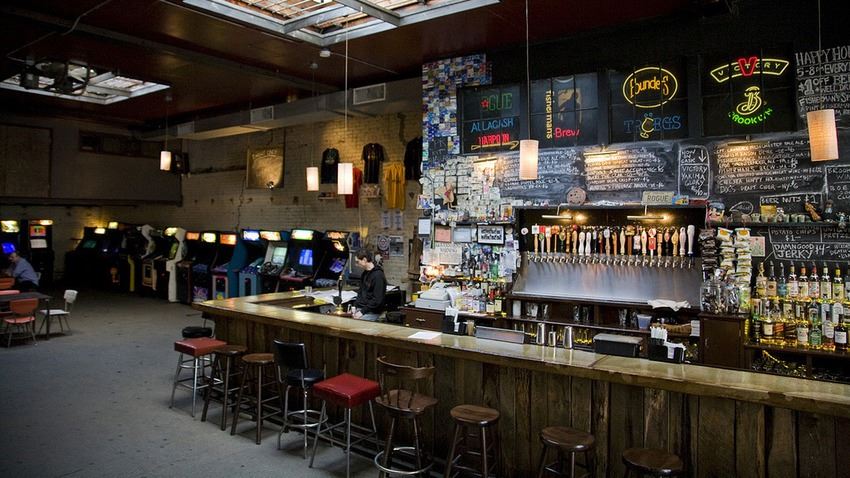 There you have it! Six of the top gaming bars across the world. Now you have no excuse to stay inside this weekend right?
Know of any others we might have missed? Let us know in the comments below!