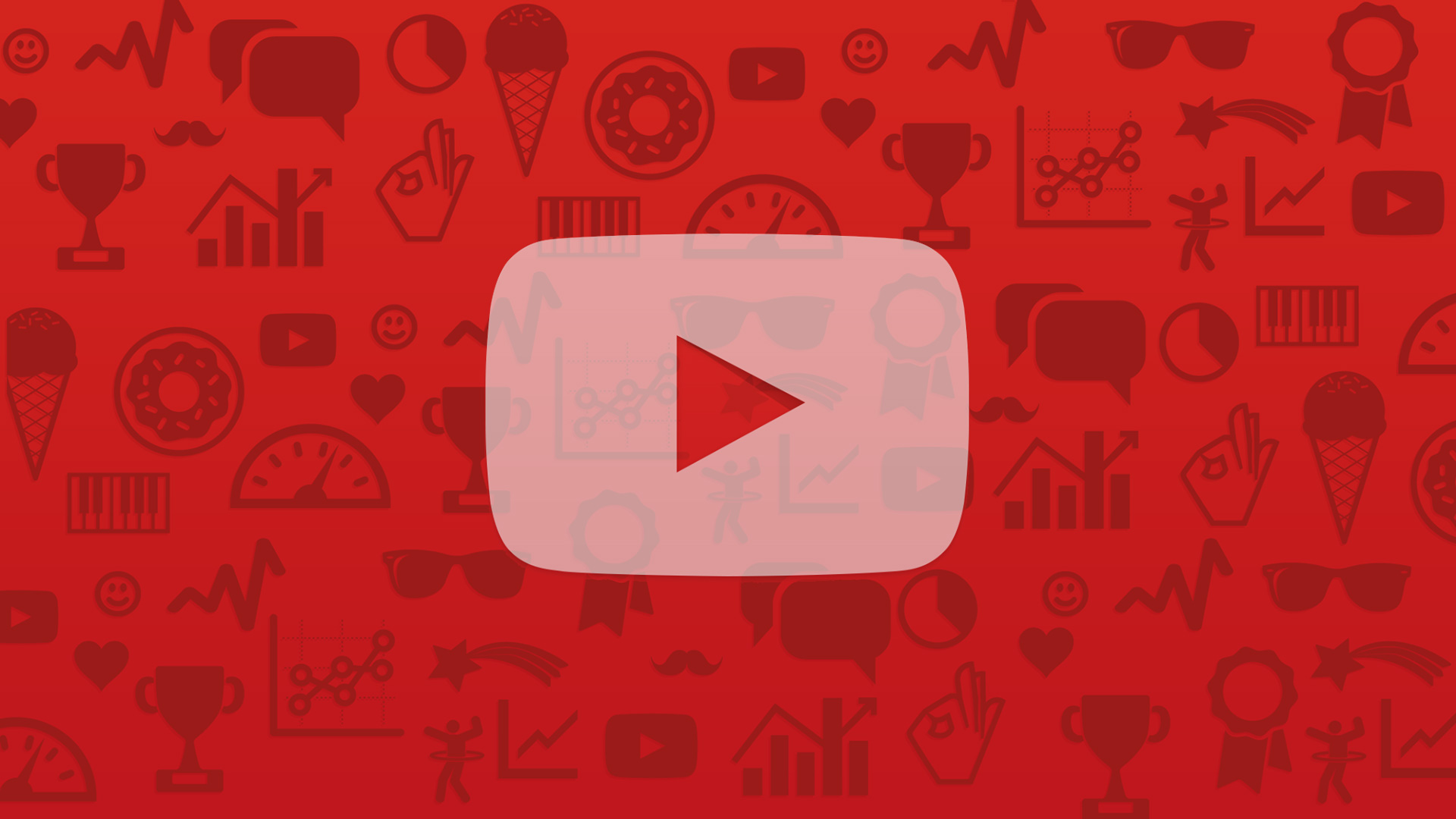 What makes a successful YouTube channel? Well, if you ask the internet, it's a potent mix of grit, gumption, a regular upload schedule and talent. 2016 was a year that saw many YouTubers take the next step in their online careers, getting more daring, launching more projects and generally creating better content. And with more and more people cutting the cord and exclusively getting entertainment from YouTube and other streaming sources, the future of the service as a career choice for aspiring entertainers is only getting brighter.
With all that said, here are the 10 best YouTube channels of 2016. These are the channels that have taken massive strides forward in one way or another during the year, and they're all worth a subscription.
---
Back in September of 2015, Videogamedunkey stunned his fans by saying that he would never do another League of Legends video ever again. And by the end of 2016, he has largely kept his promise.
It's important to remember that last year, Dunkey was known primarily as a LoL youtuber, and most of his audience was expecting League content from him. It was a really risky move to drop the game whole-hog, and swear off making videos about a property he no longer found fun.
That said, it was probably the best decision he has ever made, considering his YouTube career today. His uploads are more regular, his work has gotten a lot more creative and his view count hasn't really suffered from it. He seems more motivated to create now, and for fans of the Dunk, that's great to see.
---
Brutalmoose is a YouTuber who has carved out a niche for himself by going after the nostalgia factor, whether it's by covering a beloved game we all remember or by covering older games that are more obscure. In 2016, however, Brutalmoose stepped out of his comfort zone. Like JonTron, Brutalmoose started covering movies as well, and even launched a Twilight-Zone-esque mini-series, focusing on weird TV shows or specials from the past.
It's all very ambitious, and that's even before you consider how much the production value of his gaming videos has skyrocketed, from the special effects and editing to custom music. All this, and he's still been able to stick to a semi-regular upload schedule. Damn, dude.
---
If you've heard of this guy before, it's because he skyrocketed to fame late last year (and early this year) with his amazing kazoo covers of songs from the Undertale soundtrack. Since then, he has appeared on Undertale's official arrangement album, as well as countless other video game remix compilations.
Now, his channel has grown to include covers that don't involve the kazoo, from acoustic versions of video game songs to metal covers of classic songs from favorite anime series.
His upload schedule has stayed relatively constant, with a new cover or song more or less every week. So if you like video game music (or just music in general, [or if you want to hear how awesome a kazoo can sound in the hands of a master]), you need to check him out. He's definitely 2016's most unique gaming music YouTuber.
---
You've almost definitely already heard of DYKG, one way or another. In fact, you probably already subscribe to somebody who has provided a voiceover for them. And in 2016, the channel has really come into its own as a home for video game trivia both obscure and otherwise.
Of course, there are the main videos that examine fun facts and trivia from beloved game series, but recently the channel has also launched other side series that focus on games that never made it to US soil, as well as on canceled games.
The channel is only getting bigger, so there's never been a better time to check the channel out and learn something new!
---
For SpaceHamster, aka Jeff of PB&Jeff fame, 2016 will be remembered as the year he finally stepped out of PeanutButterGamer's shadow and really established his own identity as a YouTuber.
Being heavily featured on the super-popular PeanutButterGamer's gameplay channel certainly helped in terms of views and subscriptions, but at the same time, 2016 saw SpaceHamster focus his channel largely on fan games, mods and bootlegs. It gave the channel specificity and helped him set himself apart from similar YouTubers and collaborators like PBG and others.
When you add in the fact that he has some pretty serious chops as an editor, it's not surprising that his view count has been steadily rising from video to video.
---
Jeez, these guys just... they don't stop. If you've heard of Continue? before, it's likely for their weekly show where they play through the first bit of a game and then tell you whether or not they'd continue playing.
But in 2016, that's not nearly all they do. The channel is now chock-full of side projects, from ContinueQuest, a more traditional Let's Play series that focuses on RPGs, to ContinueSideQuest, which is...pretty much the same thing. This is all in addition to the film work that they all do when they're not working on these videos.
The three guys behind Continue? might be the hardest-working people on YouTube, but you wouldn't know it considering their effortless on-screen personas and the ease with which they stick to their upload schedule.
---
Caddicarus's channel is another one that saw massive growth in 2016, at least in terms of content production. Currently, the channel has 4 (that's FOUR) weekly video series, focused on video games and movies. Each week, we get a top 10/20 list, a main channel video, a quick review of a current game and thoughts on a current movie.
And though he isn't as consistent with his schedule as the guys from Continue?, he's incredibly driven, incredibly talented, and incredibly handy on the editing side. So if you like your content with a healthy sprinkling of British-ness, check Caddy out.
---
This channel is a refreshing one, for multiple reasons. Despite its popularity, PressHeartToContinue is a channel that has a very down-to-earth quality to it. It's not all about video games -- there are plenty of vlogs that go into the host's life outside of YouTube and gaming. It reminds you that there's a real person on the other side of that screen.
Other than that, the channel features reactions to (and recaps of) recent news in the worlds of anime and video games. It also features an incredibly interesting series that attempts to explain different fandoms to outsiders. 2016 has seen her channel explode in terms of sheer amount and quality of content, so do yourself a favor and check her out.
---
So here's an interesting case. 2016 has been a tumultuous year for Yungtown's channel -- many of his videos talked openly about how he was struggling to find a direction for his channel. His content was still great, but it was clear that Yungtown wanted to make a change.
And one month ago, he did. He created a heartfelt video where he swore off satire, and explained that he wanted his channel, in future videos, to become a place where everyone could share in a collective love of video games, and not laugh at people who didn't get the joke.
His first video after that announcement shows that his channel is still pushing forward with the same wit and charm that made many of us subscribe in the first place, and it's clear that great things are coming for Yungtown. Props to him for taking a chance. Hopefully, it pays off.
---
We're really not far from having "The History of Video Games," or "Video Game Studies" becoming a viable major in college alongside Film Studies and Art History.
Enter The Gaming Historian.

Since 2009, he's been explaining important moments in video games history in an approachable-but-academic way, as opposed to Did You Know Gaming's more trivia-style "Did You Know?" approach. Watching his videos gives you a more complete sense of video game history. In 2016, his channel's output increased, with more documentary-style videos alongside his normal output. For gaming fan with even a passing interest in the history of the media, this channel is a must-subscribe.
What was your favorite YouTube channel of 2016? Be sure to let us know in the comments section, and while you're here, if you're in the mood for more lists, check out our rundown of the top Final Fantasy hairstyles of all time.

P.S. I have a YouTube show too, so if you're at all into sports video games, check it out!