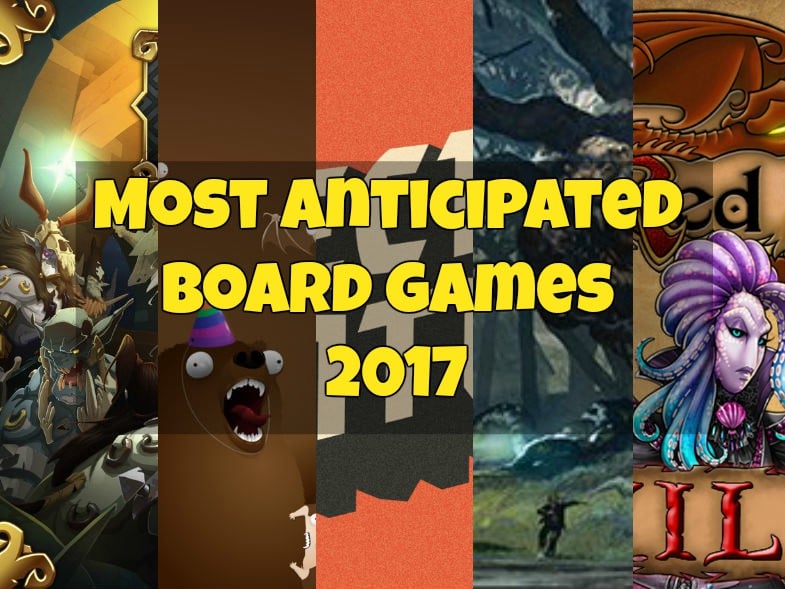 While we are focused primarily on PC and console games, most here at GameSkinny are dedicated gamers of all stripes, with more than a few Magic: The Gathering, D&D, or Arkham Horror players among our writers and editors.
We've extensively covered many of the most anticipated video games coming next year, from horror titles to shooters and everything in between. Now it's time to move away from the TV screen and over to the tabletop for a peak into the future at 10 board / card games you should be playing next year!
---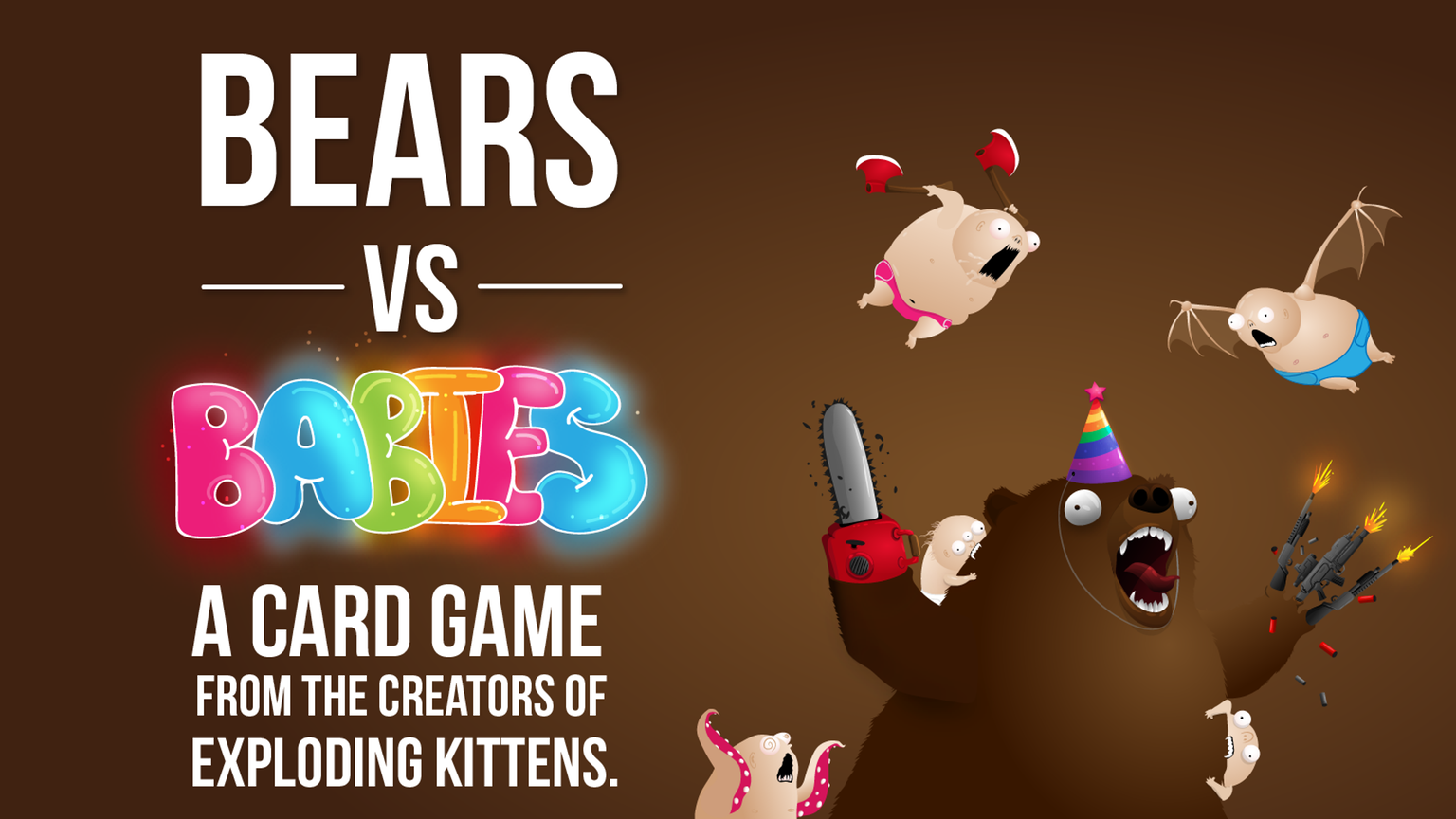 Bears Vs. Babies
If the artwork didn't tip you off, yes, this is from popular web comic The Oatmeal, again bringing us some horrifying nonsense shenanigans in the vein of previous card game Exploding Kittens.
Bears vs Babies is a card game where you build handsome, incredible monsters who go to war with horrible, awful babies. Whoever eats the most babies wins! Expect a fast-paced entry where you'll laugh more than engage in any sort of strategy.
Netting a respectable $3.2 million via Kickstarter, this card game is expected to arrive in June of 2017.
---
Red Dragon Inn 6: Villains
As an old fogey, I remember when The Red Dragon Inn was only a single box set from a then-unknown Slugfest Games. I had to travel far to track down a copy at a game story several towns over after hearing about it via word of mouth. Needless to say popularity has exploded in the intervening years in this hilarious, hard-drinking riff on the typical fantasy party of adventurers.
The sixth base game set is now on the horizon, having just been successfully crowd funded for $130,000, and this time around instead of adding new heroes to lose all their gold via gambling, the game will focus instead on villains like a vampire, goblin king, mummy, and medusa.
The tavern wench is also getting a demonic makeover in this good-to-be-bad sequel. I wonder if Obsidian's Tyranny RPG had any influence here? There's not a specific release date yet, but early 2017 is expected.
---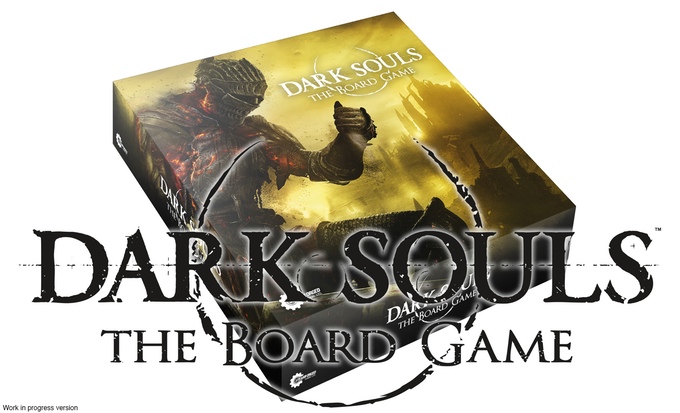 Dark Souls: The Board Game
Long rumored but not officially announced until a crowd funding campaign back in April, the devastatingly hard Dark Souls series is now making the transition to the tabletop world.
Playable either solo or in multiplayer co-op mode, the game will have you exploring new tile areas of the bard as iconic classes from Dark Souls and engaging in extremely difficult battles... and yes, you are expected to die and be reborn at a bonfire to tackle those challenges again.
While the Kickstarter campaign estimated an April 2017 release date, Amazon is showing that Dark Souls will be available at the end of July.
---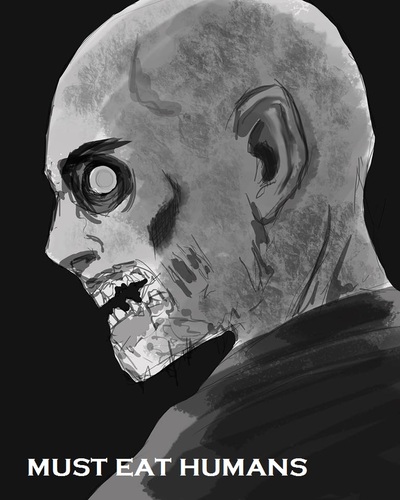 Must Eat Humans
Billed as a "reverse deck building" entry, there's a certain humor to the fact that the game's acronym is MEH, a decision that Solar Flare Games seems very cognizant of in its marketing.
There's been a ton of zombie board / card games already: Zombicide, Last Night On Earth, Zombies!!!, Zombie Town, etc. etc. So what sets this one apart?
This time around you ARE the zombie horde, seeking to eat the remaining survivors and build up a bigger undead army before they can regroup and wipe you out with superior weaponry.
The game is still in development and is expected out in 2017 to be playable by 2 - 6 players at a time.
---
Secret Hitler
A very different entry from anything else on this list, Secret Hitler is a party game where you and your closest friends all accuse each other of being fascists until the real Hitler is revealed. What could be a better icebreaker for new acquaintances?
Technically the game has already been released now at the very end of 2016, but it keeps going in and out of availability on Amazon as they run out of product due to the popularity, so it may be until 2017 until many are able to get the full finished version.
Don't want to wait for the finished product? The full rules are available for free download so you can print off your own cards at home!
---
Doom
OK, full disclosure: much like Secret Hitler, this one actually just came out this week at the tail end of 2016, but I'm including it anyway because of how fantastic it looks, and because it was originally expected for an early 2017 release.
A totally re-worked re-imagining of the 2004 game (which itself led to the creation of famous fantasy board game Descent: Journeys Into The Dark) this new version is meant to be inline with the updated Doom video game that launched in 2016.
An asymmetrical entry, this edition of Doom is for 2 - 5 players and pits one player as the invading demon hordes versus the other players taking the role of respawning Doom Marines.
---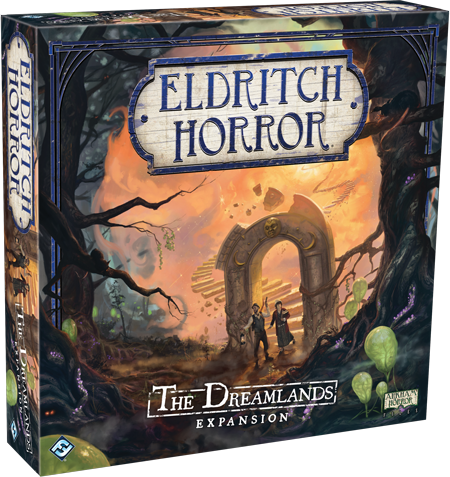 Eldritch Horror: The Dreamlands Expansion
If you aren't familiar with Fantasy Flight games and want to get into serious board gaming, that's the one company you should most be paying attention to in any given year.
They put a ton of quality games covering everything from sci-fi to fantasy to horror, and have become famous for a line of Cthulhu mythos games, including Eldritch Horror, which is a globe-trotting board game for 1 - 8 players that's more complex than the stripped-down Elder Sign.
A new expansion focused the Dreamlands area of Lovecraft's writing is set to arrive in 2017, featuring eight new investigators to employ, as well as two new ancient terrors based on the realm of dreams.
---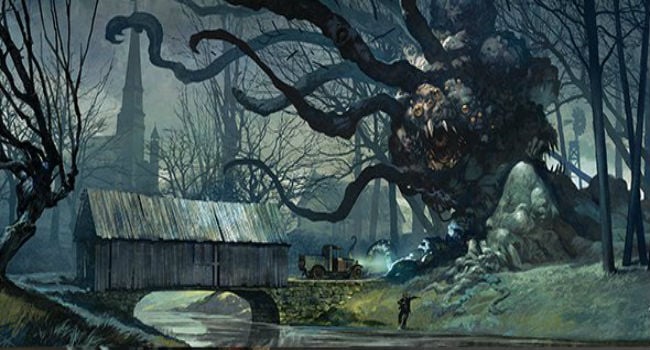 Arkham Horror: The Dunwich Legacy Expansion
Can you tell I'm a Cthulhu mythos fan yet? The Arkham Horror card game is a newer rendition of the complex board game of the same name, offering a really engaging way to explore the works of H.P. Lovecraft.
Diving into a truly classic story that even got a decent (if a bit cheesy) movie adaptation back in 1970, the Dunwich Legacy expansion adds in 156 new cards in addition to two new scenarios to play through with your Arkham Horror crew. This one will be landing in early 2017.
---
Elder Sign: Omens Of The Deep Expansion
Finally we arrive at Elder Sign, a board/card mashup game that still has a ton of pieces and a decent level of complexity, but is much easier to learn and setup than the average Fantasy Flight game.
Elder Sign is also notable for being a cooperative game rather than a competitive one - you all want to work towards staving off the apocalypse, rather than battling each other.
While the base game takes place within the confines of a museum, Omens Of The Deep sees the investigators heading into the murky depths of the Pacific and the city of R'lyeh itself to take the fight to the deep one hordes and stop the Great Old Ones from rising.
Just announced last month, there's no official release date yet, but expect one to come soon!
---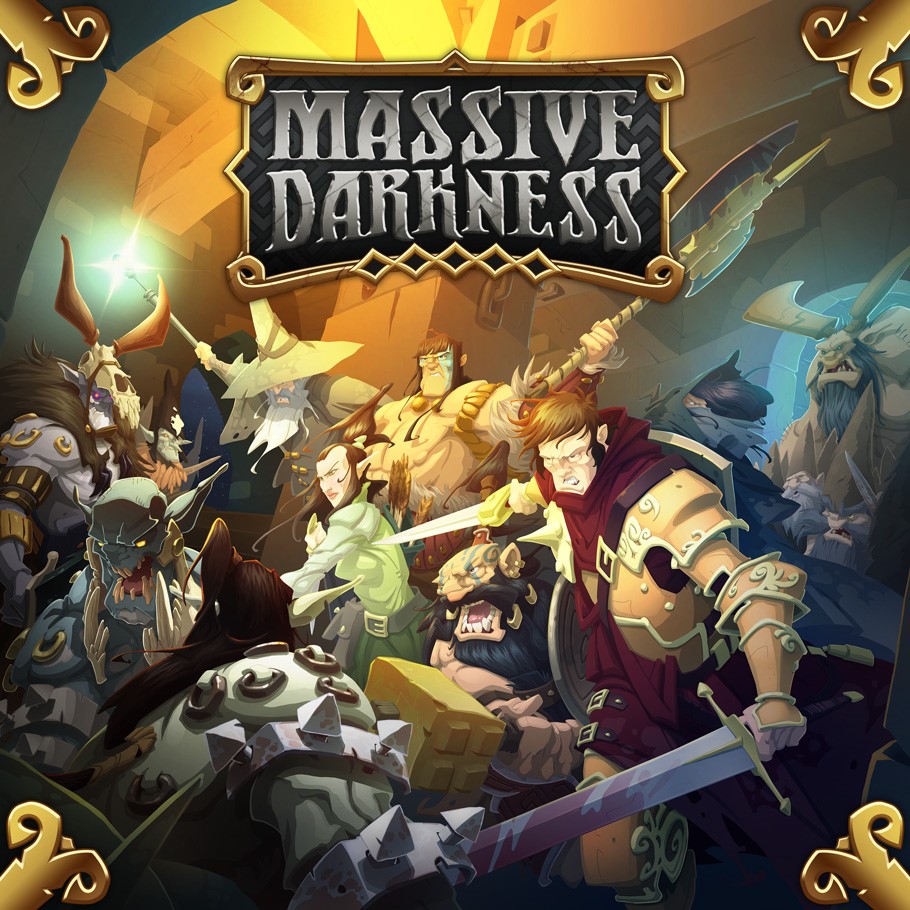 Massive Darkness
From Wrath Of Ashardalon to Descent: Journeys Into The Dark, several of the big, expensive board game series have worked hard to recreate the typical tabletop roleplaying experience in a more structured form.
Adding to that lineup now is Massive Darkness, a board game from Cool Mini Or Not - the company behind the Kickstarter smash hit Zombicide. For 1 - 6 players, this one pits a group of heroes against a dungeon full of enemies but requires no game master, as the rules are built around fighting the environment without a player controlling the antagonists.
Massive Darkness is slated to land August 31st according to Amazon, and will carry a hefty $119.99 price tag.
---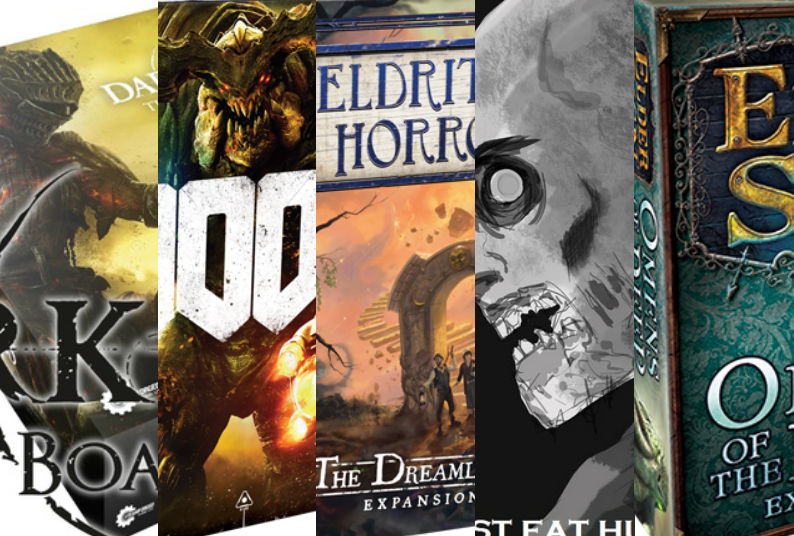 In the ever-expanding realm of tabletop games, there's always more high quality entries on the horizon, and these are just 10 of many, many titles set to arrive next year.
What did you think of our picks, and what board, card, or tabletop game are you most looking forward to playing in 2017?
Want to get started on tabletop gaming and not sure where to begin and what's worth spending money on? Check out some of these excellent entries: