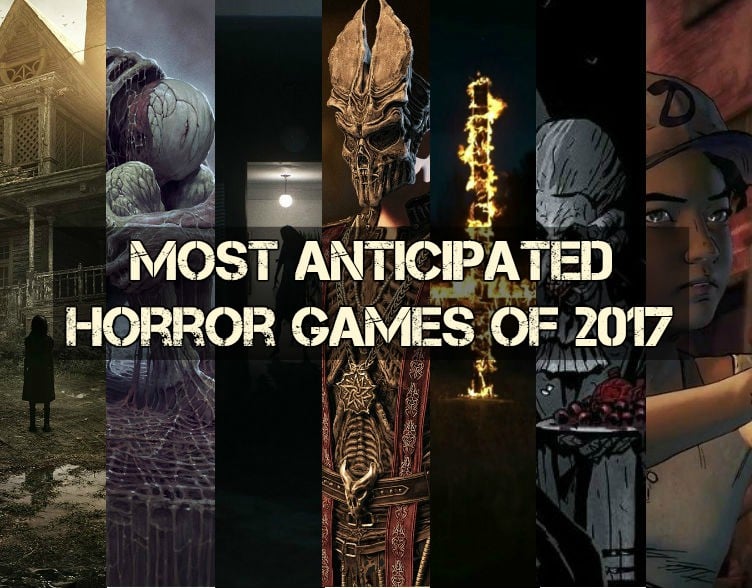 From indie 2D titles to high end AAA gore fests, there's been something of a rebirth lately in the horror genre, with the focus finally pulling away from shooting action and landing where it belongs: on the actual horror.
With 2017 on the horizon, you may have noticed several of our most anticipated horror games from last year never actually arrived! Sadly, some of the most intriguing titles like Perception and Draugen didn't reach the end of their development cycles, and the much-buzzed Outlast 2 got pushed back last minute to Q1 2017. Games like We Happy Few however were arguably released as the early access phenomena royally screws up release dates and what it means for a game to be "finished."
Meanwhile, the asymmetrical Friday The 13th is looking worse each time more is revealed, while Dead By Dawn seems to have already covered the same material with much less wait time and to a better degree. We'll have to just wait and see if the very similar The Last Year can offer something different.
While we wait for those delayed games to hit, there are many new games announced for 2017 that will get genre fans salivating, and here we're going to cover 12 of the most eagerly anticipated horror games coming in the next year!
---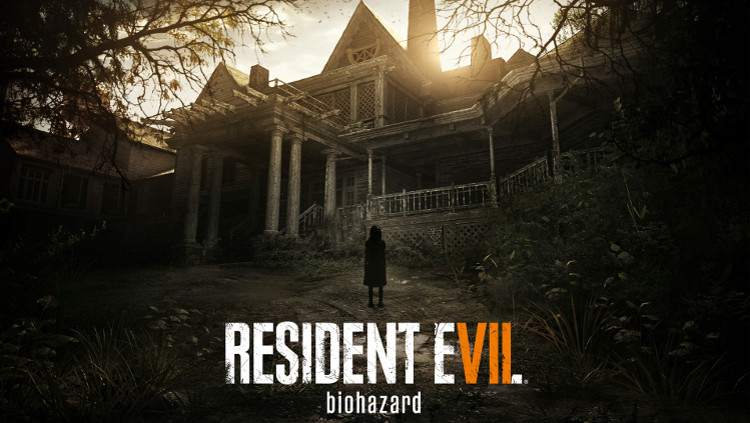 Resident Evil 7
Finally getting out of the action zone and back into horror where it belongs, RE7 is clearly looking to remove the stain of the critically panned previous game and capitalize on the defenseless horror craze that's been made famous by games like Alien: Isolation, Penumbra, and Outlast.
As a comeback of sorts and the first of the main numbered series to be in a first person perspective, Capcom has a lot of room here for a landmark horror release... or a spectacular flop. What do you think of the changes and are you expecting Resident Evil to be terrifying again?
---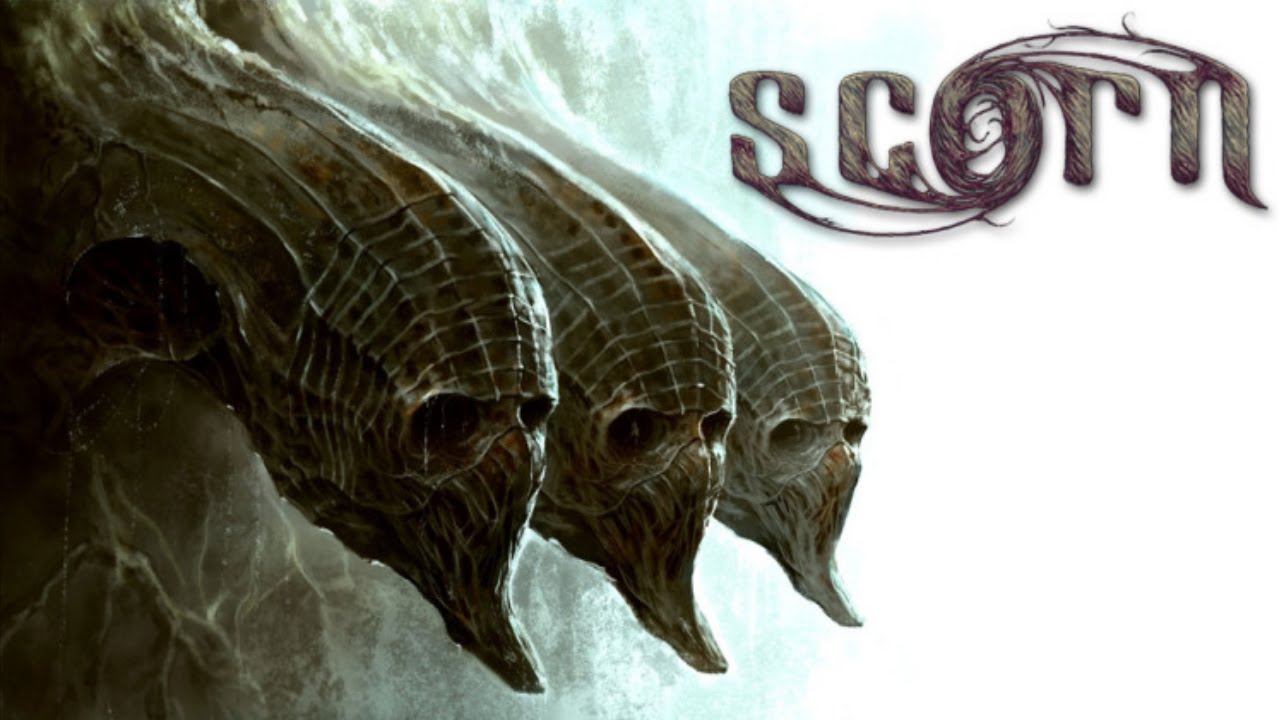 Scorn
Two words most come to mind when first witnessing the trailer for Scorn: ominous and disturbing! The game clearly has a very alien frame of mind, and the main character doesn't appear to be human at all.
Melding together different ideas from across the sci-fi and horror spectrum, there's clear echoes of Giger's artwork and the Alien universe, but with a more explicitly horror direction. I'm honestly hoping this one's going to break my brain when it finally arrives.
---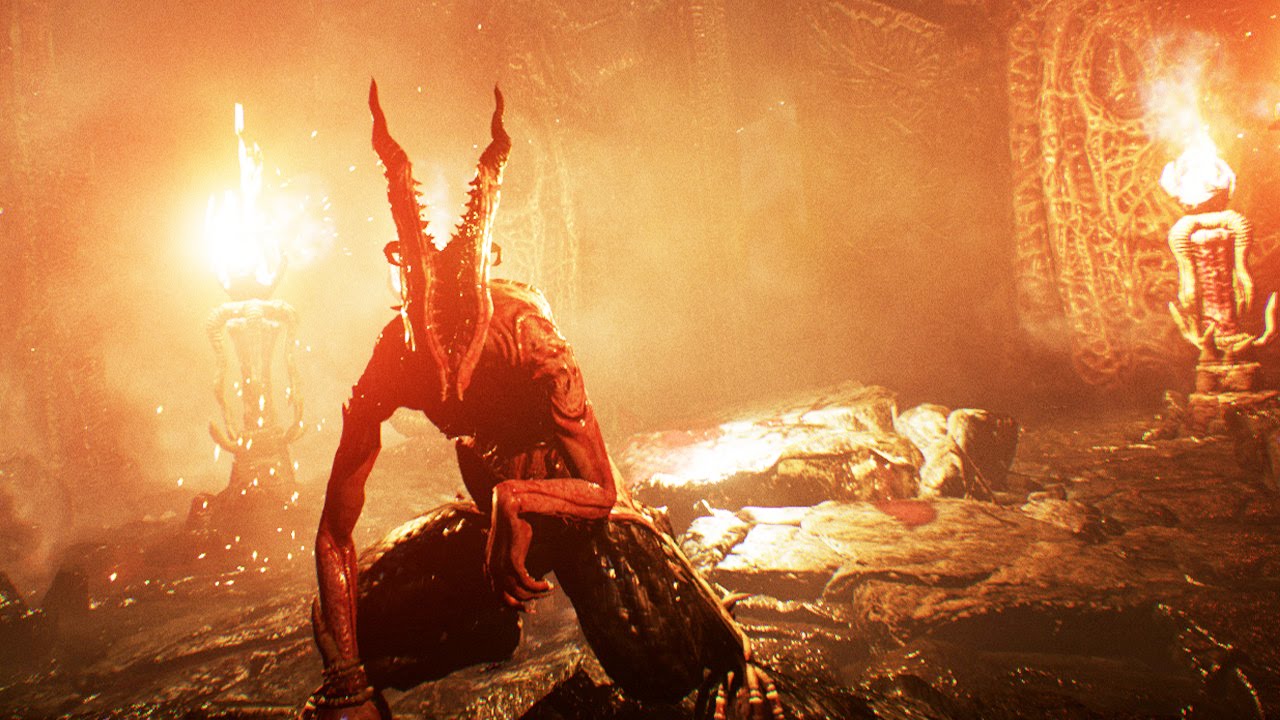 Agony
Survival horror... set in hell itself? Sign me up! As someone who was blown away by the recent indie hell-focused flick Baskin and has been missing quality Hellraiser films from decades past, I'm more than a little excited for Agony, which has plowed through its Kickstarter funding goal and is slated for a May 2017 release.
---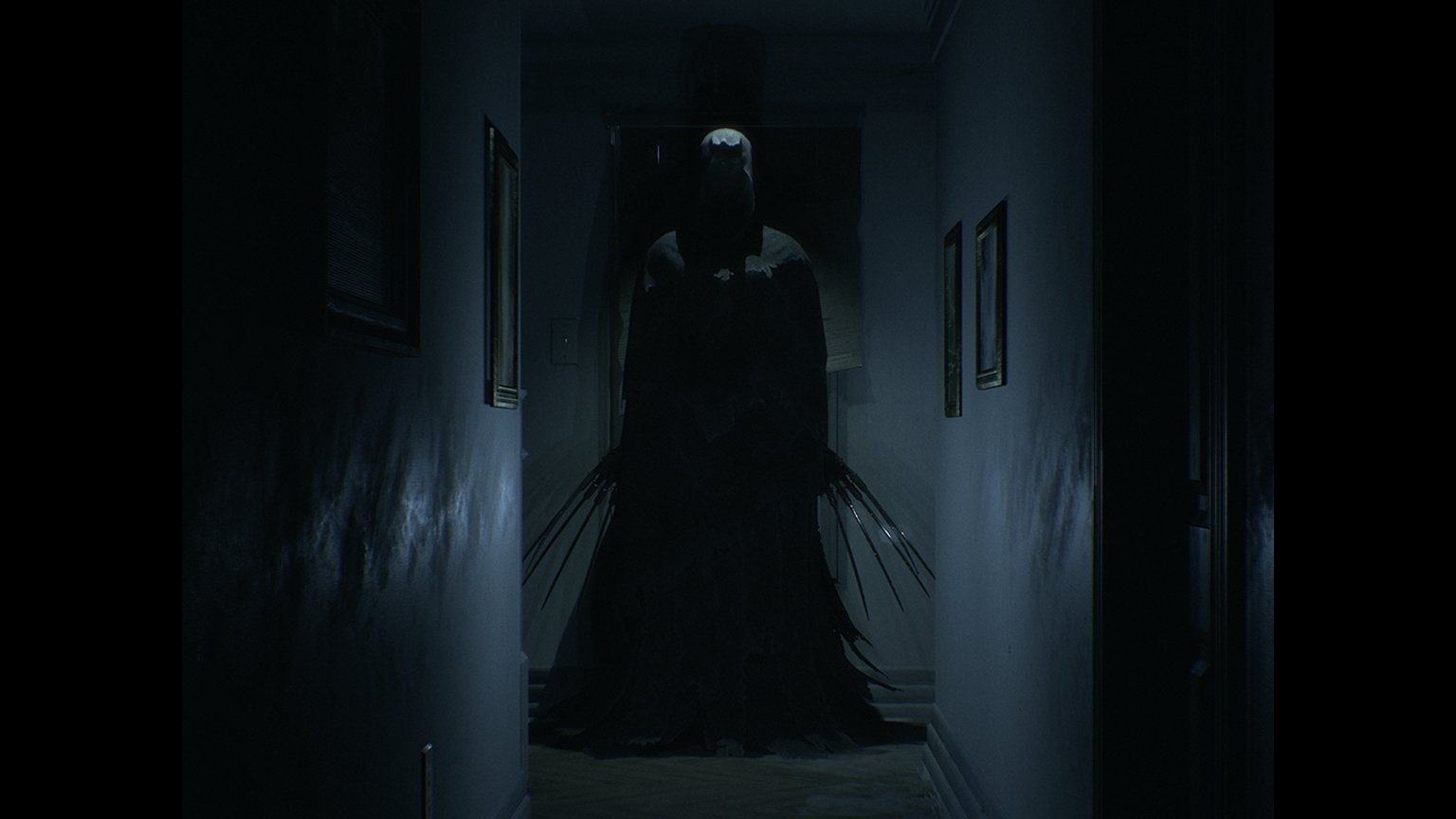 Visage
A crowd funded psychological horror title, Visage is due out from indie developer SadSquare in Q2 2017.
The imagery revealed so far of course brings to mind the ill-fated P.T. with its haunted hallways in an enclosed home, and with the fate of the P.T. inspired Allison Road in limbo, this may be the closest we'll ever get.
---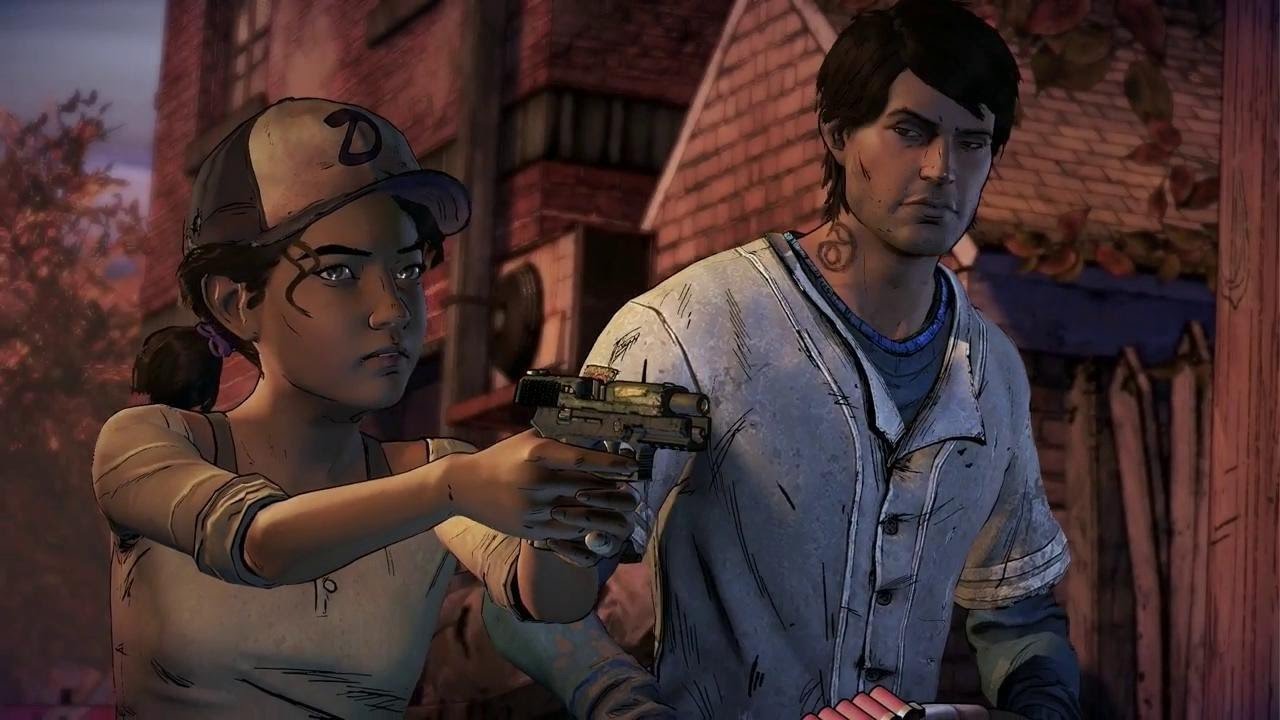 Walking Dead Season 3: A New Frontier
The show and it's pointless spin-off may have gone down the toilet, but there's still hope for the game series as Clementine returns for round three.
That devastating ending to the first season is still among the highlights of heart-string pulling storytelling in video games, and hopefully Telltale can return to former glory here and kick us in the gut yet again.
Some of you might be screeching right now that The Walking Dead: A New Frontier is technically starting in 2016, but much like with early access titles, episodic games that span multiple calendar years are sort of up in the air as to when they are "released." Is it the date of the first episode, or the date of the physical edition with all episodes included?
Seeing as how more of the game will be released in 2017 than in 2016, we're gonna call this one a 2017 release.
---
Inner Chains
You might recall seeing Inner Chains mentioned on our list of most anticipated 2017 FPS games as well, and that's not an oversight. Both a shooter and a horror title, Inner Chains steps in to fill that void left by extremely gory action-packed horror games like Clive Barker's Jericho.
The mixing of organic life with machinery and stonework has some disturbing implications, and the balance between genres looks to be very satisfying. If you like the idea of Agony but want a game that lets you shoot back, Inner Chains should be on your short list of games to try out next year.
---
Darkest Dungeon: Crimson Court DLC
This devastatingly hard RPG is jam packed with horror elements, from the grim death of starving in the wilderness to your companions losing their sanity and turning on you to battling horrible mounds of pig flesh giving unholy life by your vile ancestor.
If you managed to actually rebuild your town to its former glory and eradicate the horrors ravaging the countryside, there's more darkness on its way with the vampiric blood drinking themes of upcoming DLC Crimson Court.
There's no specific release date yet, but Crimson Court has been announced for "early 2017."
---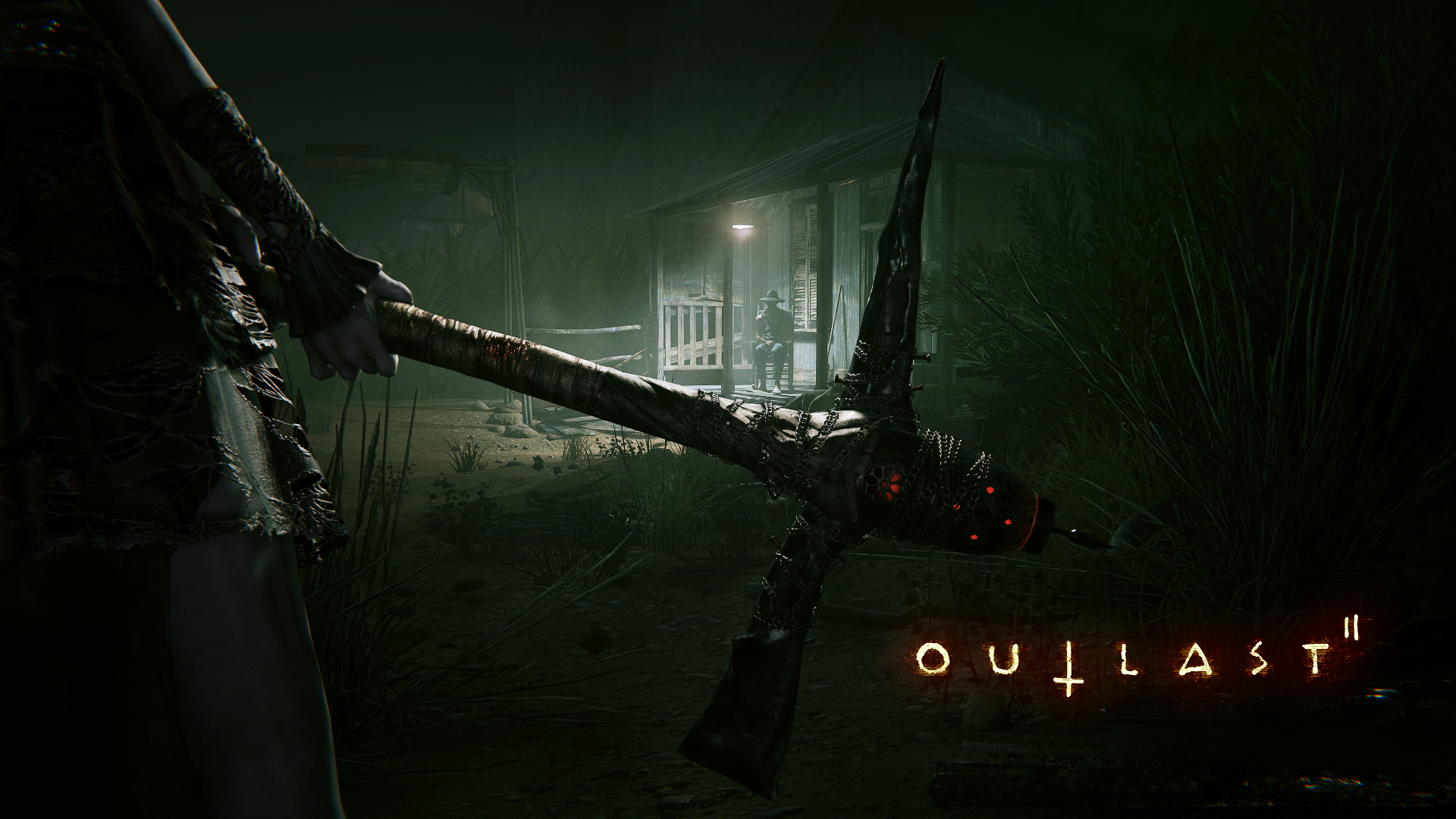 Outlast 2
How excited am I for Outlast 2? I'm not sure words like "giddy" or "squealing like a schoolgirl" really capture the full extent of it.
The game was originally included in our most anticipated horror list last year, as it was supposed to come out in time for Halloween, but unfortunately was pushed back to Q1 2017.
That stinging blow was mitigated with the release of a demo, which has only increased anticipation further. There's going to be some fantastic tension in this one, as you hide from evil religious extremist hillbillies intent on splitting you from head to toe. With any luck, that weirdly out of place sci-fi ending from the first game won't be making a return...
---
Call Of Cthulhu
It's been a lot of years since Call Of Cthulhu: Dark Corners Of The Earth offered us a faithful (if frustrating) recreation of a Lovecraft story. Originally being made by a different developer several years ago, this updated Call Of Cthulhu entry was shunted over to Cyanide Studio and is now due out in 2017.
Since there hasn't been any actual gameplay revealed yet, it's tough to gauge whether this will be a proper follow-up to Dark Corners Of The Earth or if it will end up being maligned like recent Alone In The Dark entries.
If the stars are right, this one will stay true to the investigative roots of the Cthulhu mythos and not end up with the main character getting into shoot outs with Elder Things.
---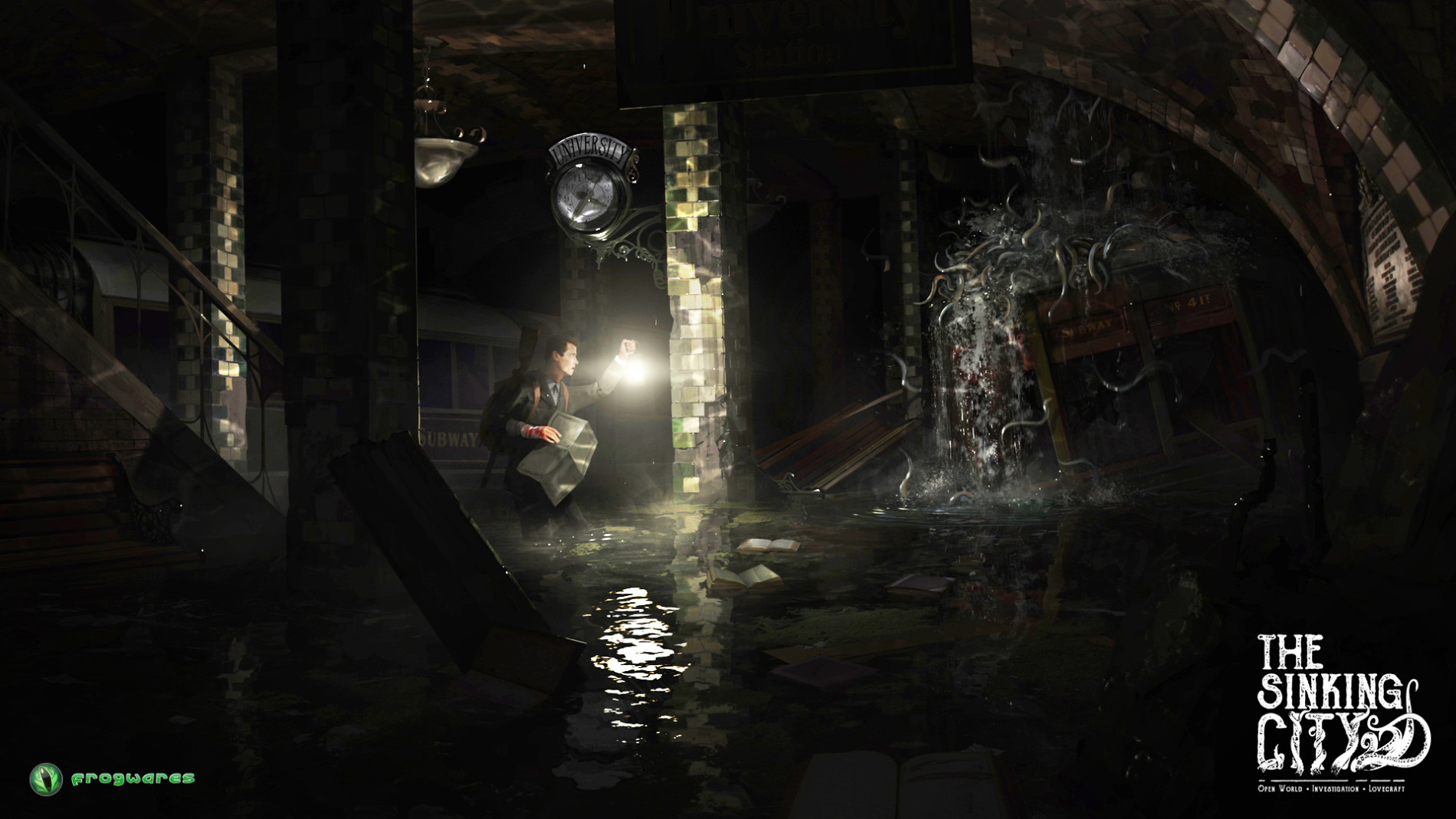 The Sinking City
It's been a winding road so far for The Sinking City, and I'd wager there will be more bumps along the way, so it might be optimistic to list this as a potential 2017 game.
The Sinking City was originally the Call Of Cthulhu game from the previous slide and was announced way back in 2014, but the project was shifted away from developer Frogwares, which then began working on a very similar (and obviously still Lovecraft-inspired) game called The Sinking City.
Considering that Frogwares has released several investigative-focused Sherlock Holmes games, it's a good bet this one will probably end up being the better of the two... if it's ever released.
---
P.A.M.E.L.A.
An interesting amalgam of styles and settings, P.A.M.E.L.A. looks a bit like a mashup of We Happy Few and SOMA, but with more of a focus on combat. Here, you play as the Sleeper, who wakes up to find what should be a utopia is instead a nightmare. This open world title is slated to land in February of 2017.
---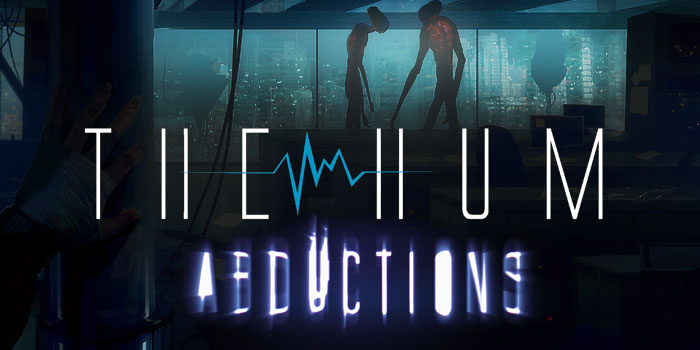 The Hum: Abductions
Remember that flick Dark Skies a few years back where a family fights to save their kid from alien abductors? That's the gist of The Hum: Abductions, putting you in the role of a mother trying to save her child.
It's not clear exactly when Abductions will drop, but it's expected out sometime next year, and hopefully with some more in-depth gameplay trailers arriving soon.
---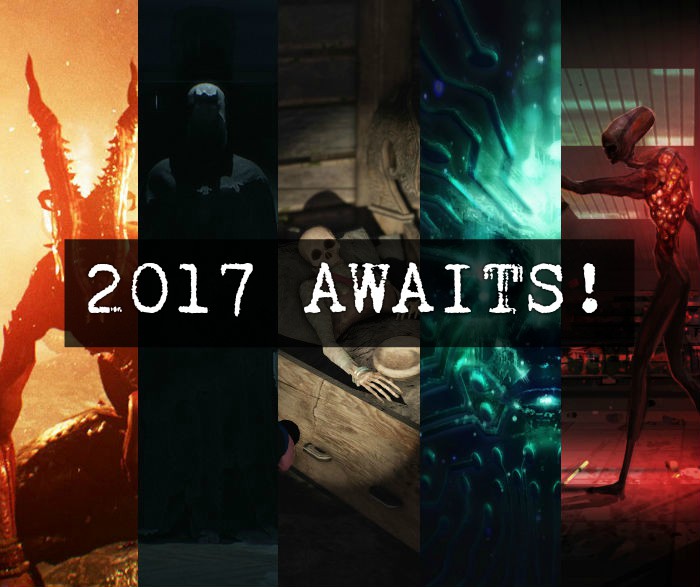 While these 12 entries are our most anticipated horror games of 2017, there's bound to be more arriving under the radar, much like this year's indie slasher excursion Camp Sunshine.
While some anticipated games like What Remains Of Edith Finch seem to be dead in the water, others that have been long delayed will finally arrive. Most notable among those is the sci-fi horror mashup Routine, which was long in limbo and on many "most anticipated" lists several years running (including ours) and now finally has a March 2017 release date.
On the franchise front, there will no doubt be another Five Nights At Freddy's or seven released in 2017 (before the fanboys go on a rampage, I actually thought Sister Location was the best one yet).
What 2017 horror game are you most looking forward to playing, and what games did we miss that should have made the list?